Liam Williams
Updated: 20 Sep 23 14:32
Published: 20 Sep 22 09:42
Original article published 26 October 2022
After an incredible 26 years at Old Trafford, it's safe to say Sir Alex Ferguson made some of the top flight's smartest signings throughout his tenure.
Here, we look at the top 10 signings made by the Scotsman, looking at transfer fees, success, and their overall impact on the club.
10 – Michael Carrick – £14m
Manchester United spent 12 months with a Roy Keane-shaped hole in their midfield after their captain's sudden departure in 2005. And while there wasn't another Roy Keane out there who could've replaced him, Michael Carrick did a tremendous job.
A different type of midfielder, Carrick relied not on the all-action style of his predecessor, but used his supreme footballing intelligence and passing ability to become a crucial part of a resurgent Manchester United.
His first season coincided with United ending their title drought, winning the league three years in a row as well as a Champions League.
He'd form an excellent partnership with Paul Scholes, being named the club's Player of the Year in Sir Alex Ferguson's final season in 2013, spending a total of 12 years at Old Trafford.
More Top 10s
Top 10 - Premier League transfers
Top 10 - Arsene Wenger signings
9 – Andy Cole – £7m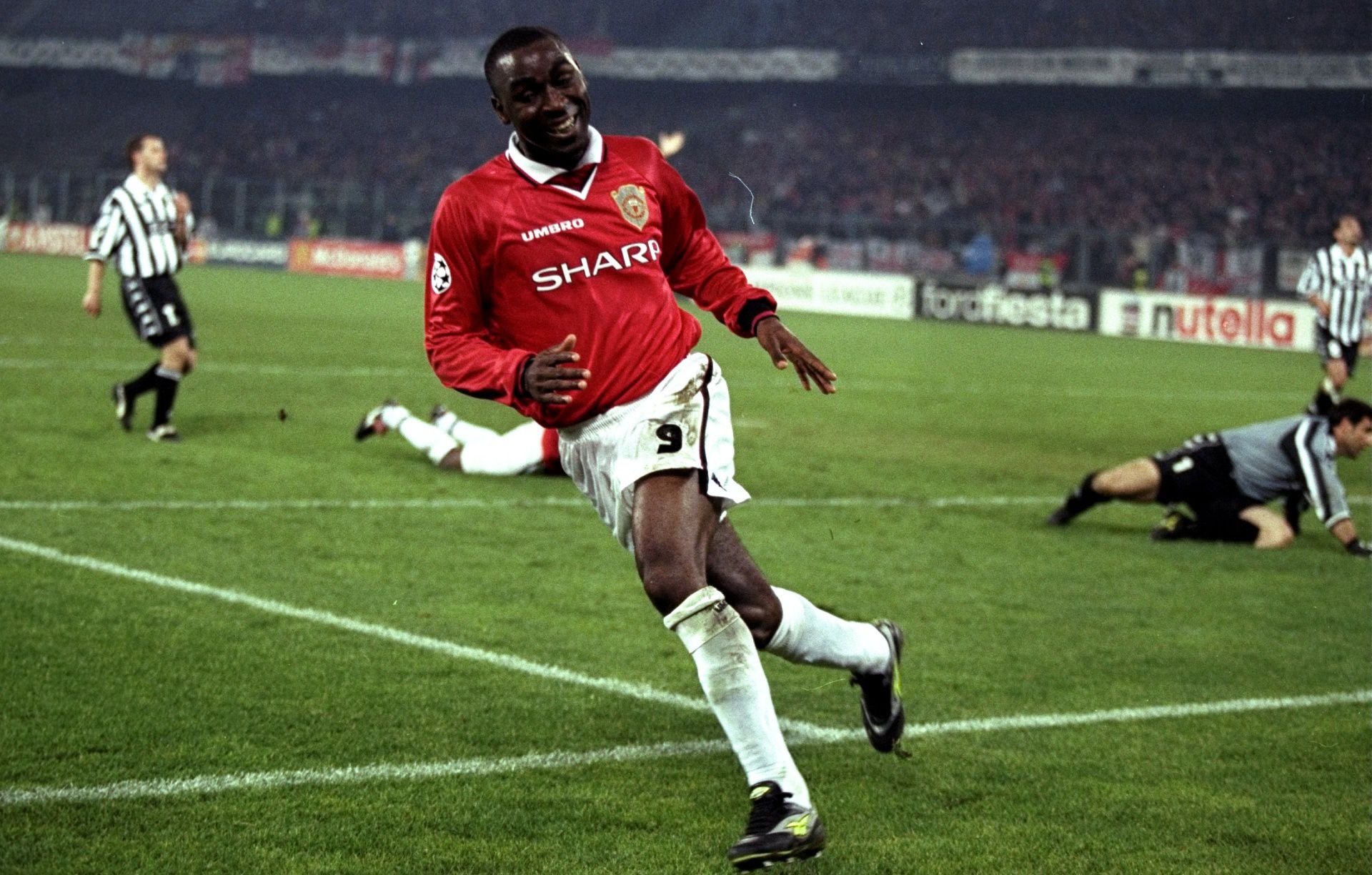 After scoring 24 goals in the second tier, Andy Cole was promoted to the Premier League with Newcastle, which he took by storm. Cole scored 34 goals on his debut season, and scored nine in the first half of the following season, before his shock switch to Manchester United, breaking the British transfer record.
With the departure of Mark Hughes, Cole became United's goalscoring focal point. The following year, Cole suffered two broken legs, and had to fight his way back to fitness and Ferguson's plans. In his next three seasons he'd scored 25, 24 and 22 goals in all competitions.
In his six full seasons at Old Trafford, he'd win the Premier League five times, scoring a total of 121 goals, striking up a telepathic partnership in 1999 with Dwight Yorke en route to the treble.
More Top 10s
8 – Steve Bruce – £800k
A year into his tenure, Sir Alex Ferguson brought Steve Bruce to Old Trafford, to try and bolster his back-line in an attempt to finally win a league title.
Although it took two-and-a-half years, Bruce would win the FA Cup, with plenty more trophies following, starting with the Cup Winners' Cup in 1991.
After throwing the title away to rivals Leeds the previous year, history looked like repeating itself, with United picking up just six points from five games as the season drew to a close, then being 1-0 down to Sheffield Wednesday in the dying stages.
Bruce's late brace would set United off to a first title in 26 years, which Bruce would fittingly lift as captain.
His partnership with Gary Pallister proved formidable, as United would go on to win three of the first four Premier Leagues.
7 – Edwin Van der Sar – £2m
When you watch the Edwin Van der Sar signed by Manchester United, it's hard to believe the reputation he was forging – or losing – at Juventus.
One of the world's premier goalkeepers when signed by Juventus, Van der Sar left after two years to rebuild himself at Craven Cottage.
After four years in London, Sir Alex Ferguson had finally found Peter Schmeichel's replacement. It had taken many years and many goalkeepers, but Van der Sar would be the man at the back of United's resurgence in the late 2000s.
After an error-ridden couple of years in Turin, you could count the errors made by Van der Sar at Old Trafford on one hand.
As well as being named in the PFA Team of the Year three times, his six years with United would see him win the Premier League four times, as well making the crucial save in the Champions League final penalty shoot-out.
6 – Nemanja Vidic – £7m
An hour into Nemanja Vidic's debut at Ewood Park, United had conceded four goals.
Safe to say, things picked up rather considerably from there.
Signed for a mere £7m – less than a quarter of what defensive partner Rio Ferdinand cost two years earlier – Vidic would establish himself as one of the Premier League's greatest ever defenders.
The Serbian was named in the PFA Team of the Year in four of his first five seasons at Old Trafford and was part of a formidable, record-breaking defence, establishing a partnership with Ferdinand that was the world's best.
The 2008/09 season saw United keep 14 consecutive clean sheets, smashing Chelsea's record of 10 in a row from 2004/05, a record that still stands.
His record at United was quite remarkable, winning the title in five of his first seven full seasons. The two seasons where United fell short were 2009/10, when Vidic missed 14 games, and 2012, where he missed almost the entire season.
Vidic was a bedrock of arguably Sir Alex Ferguson's greatest United team, becoming the first defender to win Premier League Player of the Season, and to date the only defender to win the award twice.
5 – Peter Schmeichel – £500,000
Signed for £500,000 in 1991, Ferguson would describe the signing of Peter Schmeichel as the 'bargain of the century'.
Instrumental in United's title win of 1996, it was his inspired performance at St James' Park, which somehow kept Newcastle at bay, before Eric Cantona nipped in to score the game's only goal.
It would prove to be a huge turning point in the title race. Newcastle had already failed to win their previous two games, and after the defeat to United, Kevin Keegan's side would only win five of the remaining 10 games, surrendering the title to Sir Alex Ferguson's men.
Remarkably, Schmeichel would only be named in the PFA Team of the Year once, but did record the most clean sheets in the league in 1995, 1996 and 1998, before the Golden Glove award was presented.
He would depart at the end of United's 99 treble-winning season, and it took United six years to eventually find a long-term successor, in Edwin Van der Sar.
4 – Wayne Rooney – £27m
Manchester United's all-time top goalscorer, Premier League Player of the Year, Young Player of the Year, FA Cup winner, Champions League winner, five-time Premier League winner.
At Manchester United, Wayne Rooney did the lot.
Signed in 2004 for no small fee of £27m, Rooney would pay it all back and then some over a record-breaking 13-year spell at Old Trafford.
The former Evertonian's first two seasons were a period of huge transition at Old Trafford, though he would win PFA Young Player of the Year in both, winning both the Manchester United and PFA Fans' Player of the Year in his second campaign, when he was also named alongside Thierry Henry in the PFA Team of the Year having scored 16 goals and laid on nine assists.
By his third season, with no ill will between him and Cristiano Ronaldo after their clash at the 2006 World Cup, where Ronaldo successfully pleaded to the referee for his team-mate to be sent off, United swept aside the competition.
Rooney would again reach 25 goals and assists in the league, but it was in the Champions League where he would produce one of his finest performances. Having fallen 2-1 down to a Kaka masterclass at Old Trafford, Rooney levelled the tie, before giving them a 3-2 lead with a late strike.
He'd have to wait another 12 months to win the Champions League, doing so by regularly operating in an unfamiliar position out wide to accommodate the increased goalscoring prowess of Cristiano Ronaldo.
The countless goals against the likes of Arsenal and Manchester City, the 19th-title-securing penalty against Blackburn, the Champions League final equaliser against Barcelona, Rooney did it all.
3 – Roy Keane – £3.75m
Signed for a British transfer record, Roy Keane, establishing himself as one of the hottest prospects in England having being named in the Team of the Year in 1993, would serve as the long-term successor to Bryan Robson's throne.
With an ageing Robson struggling with injuries, Keane forged a midfield partnership with Paul Ince which saw United retain the Premier League in 1994.
With Eric Cantona's ban the following season, United surrendered the title, but would go on to win it in five of the next six seasons, missing out in 1998, when Keane missed most of the season through injury.
A dynamic, box-to-box midfielder, Keane's injury saw him play in a deeper role for the rest of his career, but he would still prove pivotal in so much of United's success, with his finest hour coming in Turin, scoring the goal that would get United back into the game, despite missing out on the final through suspension.
It was a captain's performance from the Irishman, the sort which sees him now regarded by many as the Premier League's greatest-ever captain.
For United, Keane would win seven titles, four FA Cups and the Champions League, and was named in the PFA Team of the Year four times.
2 – Cristiano Ronaldo – £12m
Replacing David Beckham was no easy task for Cristiano Ronaldo, the skinny teenager who'd uprooted his life in Portugal to try and make it at one of the world's biggest clubs.
Initially hesitant about taking the legendary #7 shirt, Ronaldo had it imposed upon him and would go onto become one of the greatest #7s in the club's history.
While his first season showed us the raw Ronaldo, his 29 league appearances and 15 starts were enough for him to win the club's Fans' Player of the Year.
The next two seasons were a period of huge transition for United, but Ronaldo's fourth season, where he came back from the 2006 World Cup as public enemy #1, saw him take the league by storm.
United returned to the summit of English football, with Ronaldo scoring 17 goals, coming second in the Ballon d'Or. In the Premier League he'd sweep the Young Player, Player, Players' Player, Fans' Player and FWA Footballer of the Year awards.
The season after was better still. In five years, Ronaldo had gone from teenage replacement to Beckham to undisputedly the world's greatest footballer, scoring 31 league goals, winning a Premier League and Champions League double, before winning the title the following season, eventually being sold for a world-record £80m to Real Madrid.
1 – Eric Cantona – £1m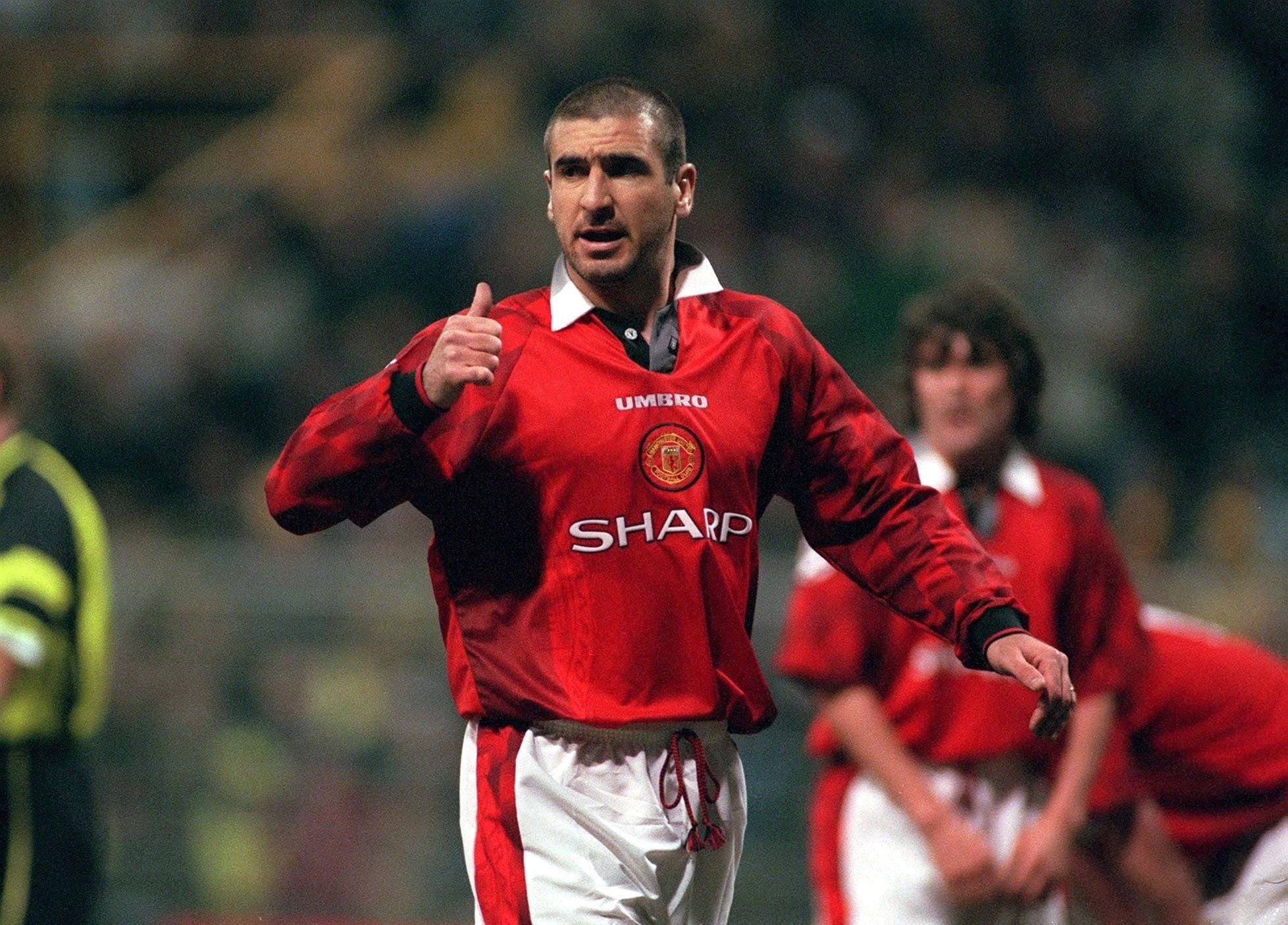 Top spot could only be occupied by Eric Cantona. The talismanic Frenchman was snatched away from champions and rivals Leeds United for just £1m. They say the brightest stars burn the fastest, certainly true of Eric Cantona, who hung up his boots aged 30.
A chance signing, with United fielding calls from Leeds about Denis Irwin, chairman Martin Edwards chanced his arm with Cantona. Ferguson had seen his side squander the title due to a lack of goals the previous season, with the same happening the following season, and wanted a forward.
He'd score nine goals in 22 games after signing in the autumn of 1993, with his mercurial qualities becoming apparent later.
His second season would see him score 18 goals, guiding United to a second successive title as he was also crowned PFA Player of the Year.
During his five years with Manchester United, Cantona won the Premier League four times. The only season the Red Devils didn't win it during Cantona's spell at the club was 1994/95, when Cantona missed half the season through suspension.
But it wasn't just the ability on the pitch of Cantona that impacted the club, as much as his mind set off it. United hadn't won the title in 24 years by the time the 91/92 season rolled around, and a late-season implosion would make it 25 years, losing out to Cantona's Leeds.
A true revolutionary, the Frenchman's arrival coincided with the start of the greatest period of dominance an English club has seen, a catalyst for the club's future success, and his dedication and professional made him a perfect role model to the club's fledgling 'Class of '92', ultimately turning United into the footballing behemoth they are today.