bet365 News Team
Updated: 29 Jun 23 09:13
Published: 18 May 23 11:27
Michael van Gerwen is looking to add another title to his collection as he heads to Madison Square Garden.
The three-time world champion has won pretty much all the PDC has to offer throughout a trophy-laden career.

View Latest Darts Odds
However, he is yet to taste victory in the bet365 US Darts Masters and is keen to set that record straight in New York.
"I've not won this event before, so it's definitely on my bucket list," said van Gerwen.
"I've won a lot of PDC tournaments in my career but this is one I've missed so I definitely want to do something special here and I want to win it.
"It doesn't matter how you win it as long as you're going to do it."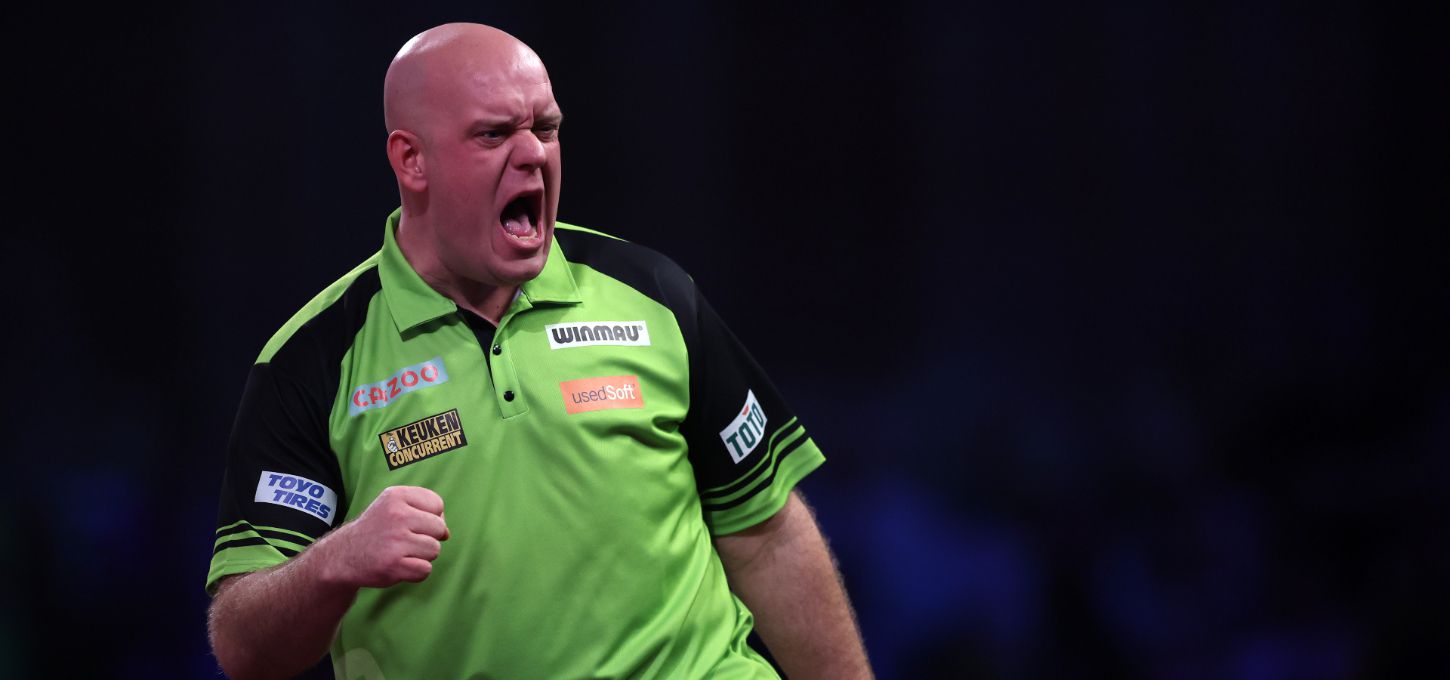 Last year's tournament saw van Gerwen produce a number of strong performances as he defeated America's Jules van Dongen, James Wade and Gerwyn Price to reach the final.
He fell at the final hurdle though as Michael Smith secured an 8-4 victory, with Smith going on to win the Grand Slam of Darts and World Darts Championship later in the year.
Despite losing in the final, van Gerwen enjoyed the experience and is looking forward to putting on a show for the fans in America.
"I've been going to America for many years, it's always nice to go to America.
"To go to New York, it's amazing, especially Madison Square Garden which was fantastic the first time.
"Of course the result wasn't what I wanted it to be but for Darts players, to go to a venue like that in such a big country is amazing.
"You need to try and put on something special and I think Darts is something special.
"It's very easy for people to watch and for people that come to the venue, they can actually enjoy themselves.
"They don't have to be quiet, they can make it a party."
Some of the greatest names in sport and entertainment have graced Madison Square Garden over the years, with the venue set to host the bet365 US Darts Masters for the second time.
Despite playing at the iconic venue, van Gerwen is ensuring that he is fully focused on the tournament and doesn't want to think too much about the history of the New York setting.
"I don't really think in that way because then you create unnecessary pressure for yourself that you don't need.
"You just need to make sure that you play well whichever venue you're playing.
"That's the only thing that matters to me."