Shaun Brown
Updated: 26 Aug 23 19:23
Published: 30 Mar 23 10:43
We take a look at five of the blue-riband division's most concussive punchers of all-time.
One of the most exhilarating and sometimes frightening moments in a fight is the knockout! That split-second when you know it's all over… it can be a chilling sight but also one that will leave your jaw on the floor.
Generating a win in such a manner can come from timing or even speed – anyone, especially at heavyweight level, is capable of dropping another. But raw merciless power is something that cannot be taught, you simply either have it or you don't.
For over 100 years the heavyweight division has provided fighters who can render you senseless with a single shot. Yes, they may lack in other departments, speed and stamina to name a few, but that equaliser always remains.
Shaun Brown takes a look at a quintet of terrifying punchers that were known and remembered as boxing's knockout kings.

View all upcoming Boxing odds

Earnie Shavers (76-14-1, 70 KOs)
Former Two-Time World Heavyweight Title Challenger
The only non-champion to make the list but a fighting man who certainly left his mark on those who faced him.
Muhammad Ali, Larry Holmes and Randall 'Tex' Cobb all tasted the howitzer punches of Shavers, and, like so many other opponents, claimed he was the hardest hitter they had ever faced.
Even George Foreman is on record as saying he is glad he never had to face him.
He didn't have the fighting gifts of his peers but often he didn't need them. A jab from Shavers would change your thought process in the ring - his uppercuts could shatter bones.
Shavers was brute strength with an unstoppable nature. If the first punch didn't hurt, the second or third would!

Deontay Wilder (43-2-1, 42 KOs)
Former WBC Heavyweight Champion
'The Bronze Bomber', a persona that takes over Wilder during fight week and makes him one of the most dangerous men in the world.
There is no doubt that his résumé features plenty of 'sitting ducks', but still, the manner in which the Alabama-native has disposed of them is what separates him from so many others.
The American often concedes a weight difference of anywhere between 20 and 50-pounds, yet still manages to drop men to the canvas as though they were half of his size.

His right hand is as devastating as they come. It's truly nuclear-weapon like, with the opponent's face always the point of detonation.

If you need any convincing, simply watch his finish against Artur Szpilka from a few years ago.

Latest Boxing News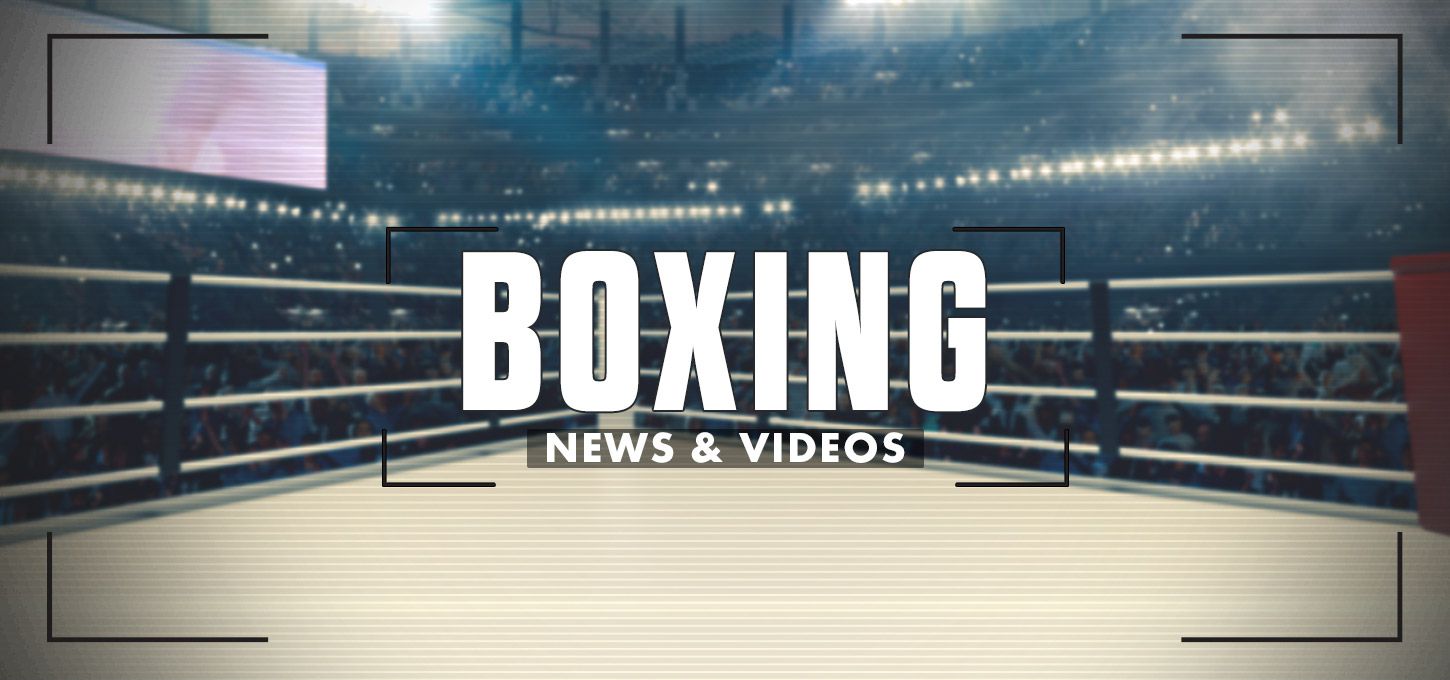 All the latest news, interviews, betting tips and videos as some of the biggest names in planet boxing get set to make their in-ring returns

Joe Louis (66-3, 52 KOs)
Former World Heavyweight Champion
Louis didn't just have power in both hands, he had the speed and technical acumen to make him a complete heavyweight.
He was never one to windmill or lose patience. His notorious right cross would leave opponents clinging on, or would serve as the perfect tee-up for a flurry of bludgeoning shots to end proceedings.
Louis would stalk you like a lion would their prey, and had an invincible aura around him.
In his high-profile rematch against Max Schmeling only one round was needed for Louis to gain revenge for his only career loss – it was a typically explosive finish.

George Foreman (76-5, 68 KOs)
Former Two-Time Heavyweight Champion
Ever seen a man lift another off his feet with a single punch? How about a 45-year-old winning a world heavyweight title 21 years after winning his first? Well, you have now - George Foreman!
Two careers spread over 28 years. 'Big George' wasn't fancy or clever, he walked forward and hit you, and more often than not, send you packing.
A giant of the heavyweight division in the 1970s and a fairy-tale in the 1990s, Foreman could hurt you with little need for serious looking arm trajectory.
Only 'The Greatest' Muhammad Ali had the know-how to defeat a prime Foreman. The likes of Frazier, Norton, Lyle, Cooney, and Moore didn't.
A truly unexpected boxing icon with biblical punching power who genuinely put dents in punch bags.

Rocky Marciano (49-0, 43 KOs)
Former World Heavyweight Champion
One of the greatest finishers the heavyweight division has ever witnesses, 'The Brockton Blockbuster' was pure savage with brute force that could crush your hopes and your soul.
Marciano was a force of nature in the 1940s and 50s, who was happy to absorb three or four his opponent's shots to land his own. He ended 43 of his 49 fights inside the distance - a lot of whom were against bigger men.
His style wasn't the sweet science, it was boxing stripped back to its bare bones. He was 5ft 10' boasting short arms – far from your typical heavyweight specimen.
But his fitness, strength and ability to land that thunderous blow propelled him to the summit of the division.
His knockout successes over Jersey Joe Walcott were two of the greatest ever.