Mark Mothershaw
Updated: 24 Oct 23 16:27
Published: 03 Mar 23 11:43
We take a look at the different weight classes within men's and women's boxing and explain the stipulations in place for KSI v Tommy Fury in October.

How do weight classes work in boxing?
A weight division represents a weight limit for boxers wishing to compete in a fight.
They are used to predominantly ensure fairness, with fighters in each respective division usually of an identical or similar height and weight.
Across all weight divisions there are upper and lower limits, with the exception of heavyweight where there is no upper weight limit – meaning fighters must weigh in one day before the scheduled bout and be within those pre-determined boundaries.
There are a large number of traditional weight divisions, which have been in use for hundreds of years, whilst in more modern times, there have been the additions of numerous other weight classes, such as the bridgerweight division, which sits between cruiserweight and heavyweight.
Pounds is the metric most commonly used in boxing, with the cruiserweight division, for example, often referred to as the '200-pound division'.

What are the different weight divisions in boxing?
Strawweight (105-pounds)
Light-flyweight (105 - 108-pounds)
Flyweight (108 - 112-pounds)
Super-flyweight (112 - 115-pounds)
Bantamweight (115-118lbs)
Super-bantamweight (118 - 122-pounds)
Featherweight (122 - 126-pounds)
Super-featherweight (126 - 130-pounds)
Lightweight (130 - 135-pounds)
Light-welterweight 135 - 140-pounds)
Welterweight (140 - 147-pounds)
Light-middleweight (147 - 154-pounds)
Middleweight (154 - 160-pounds)
Super-middleweight (160 - 168-pounds)
Light-heavyweight (168 - 175-pounds)
Cruiserweight (175 - 200-pounds)
Bridgerweight (200 - 224-pounds)
Heavyweight (200-pounds +)

Boxing World Champions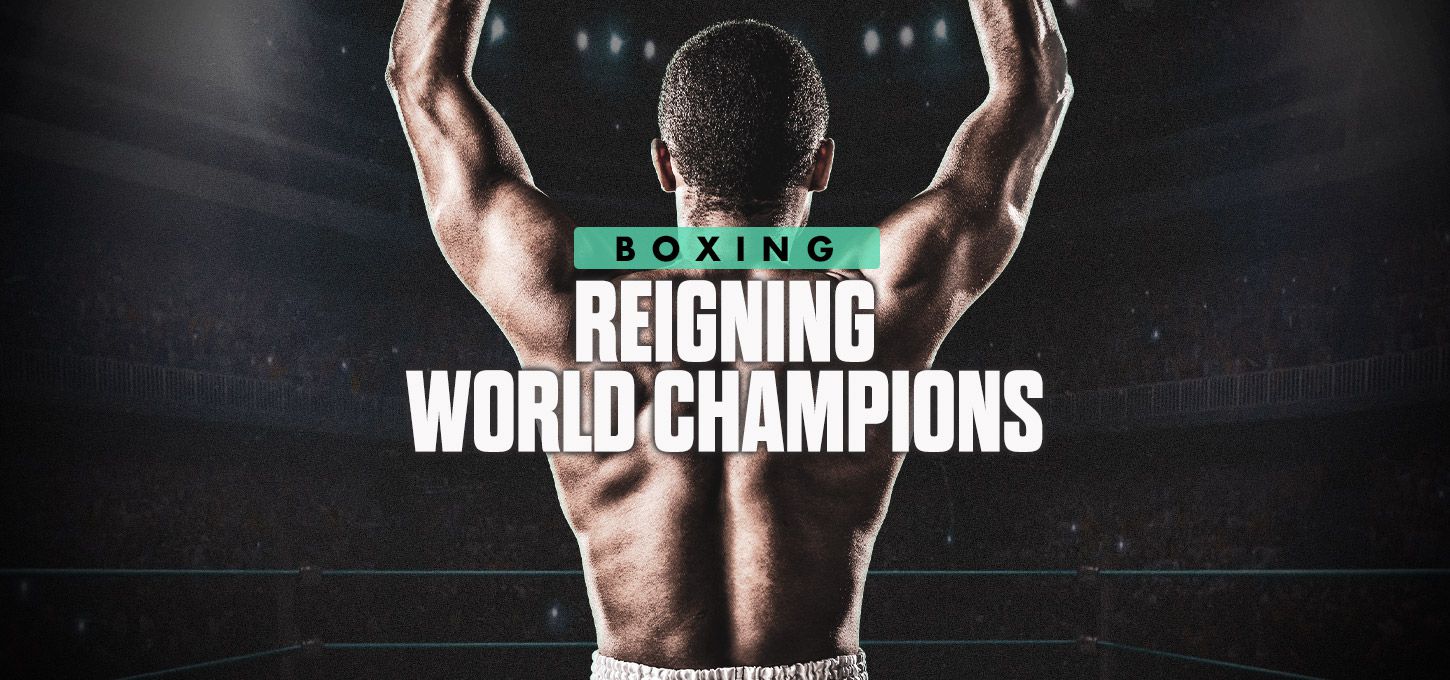 WBA, WBO, WBC, IBF & The Ring title holders in every weight class across men's and women's professional boxing

What are the boxing weigh-in procedures?
Weigh-ins nowadays form a huge part of the pre-fight hype, and more often than not take place the day before the fight.
These take place to ensure that both fighters meet the criteria for a fight to take place within the weight limit of that respective division.
Given there can be a huge advantage gained by additional size and weight, it is common for boxers to try and shred as much of their weight in the days and hours before the weigh-in, often spending hours in a sauna to lose as much water weight as possible.
There have even been occasions where fighters have cut their hair and weighed-in naked in a bid to make the weight limit.
If a fighter does fail to make the weight limit, then they are often given additional time to lose further weight and then step back on the scales for a second time shortly after.
Only one official set of weighing scales are used for all fighters partaking on the fight card, and all weigh-ins are overseen by a registered and qualified boxing official.

How do rehydration clauses work?
Whilst fighters like to regain as much weight as possible between their weigh-in and the fight itself, certain governing bodies restrict the amount of weight the fighters can add back on – this is referred to as a 'rehydration clause'.
It's not uncommon for a fighter to put around 10-pounds in weight back on after stripping themselves to make weight prior to stepping on to the scales.
Fighters will often take in huge amounts of calories between the weigh-in and the fight - sometimes taking in as many as 25,000 calories during that crucial 24 hour rehydration period.
However, whilst such a consumption will give the fighter a size and weight advantage in the short term, it can lead to serious long-term effects for both the fighter in question and his/her in-ring opponent.
In essence, the rehydration clause clarifies how much weight a fighter is allowed to put back on ahead of the fight, to ensure fair play on fight night.

Chris Eubank Jr v Conor Benn - weight details and rehydration clauses...
The much-anticipated showdown between the pair is likely to take place at 160lbs, three pounds more than the scheduled catchweight of 157lbs last year.

The showdown in London 12 months ago was cancelled at the last minute, with questions raised as to whether the two British fighters would ever get to share the same ring.

However, Eddie Hearn has now confirmed that a deal is in place for the showdown to be staged, likely on December 23rd, with either Saudi Arabia or the O2 Arena playing host to the mage fight.

Unlike in the originally scheduled fight there are no confirmed plans for a rehydration clause to be included within the agreement.


Why do some fights take place at a 'catchweight'?
You will sometimes hear of a fight taking place at a catchweight because two fighters want to fight each other but are reluctant to move up or down in weight significantly.
A good example of this was when former welterweight world champion and middleweight challenger Kell Brook came down in weight to take on Amir Khan, who had agreed to move up in weight from light-welterweight.
Neither fighter was willing to move up or down a full weight division, and as a consequence, a 149-pound catchweight between the divisions was agreed.
Often, the two fighters who agree a catchweight will agree to a financial forfeit if they fail to adhere to the pre-determined weight conditions on weigh-in day.
Brook and Khan for example agreed to a £100,000 fine for each pound they weighed-in over their catchweight limit.
Catchweights can also be utilised to save a fight if one of the two fighters fails to make the weight limit.

For example, if a middleweight fighter comes in at 162-pounds, two-pounds above the 160-pound limit, he may opt to take a financial hit, and also relinquish any title that was on the line for that fight.
The fight could however still take place providing the fighter who comes in on weight agrees to the fight, or the two fighters agree to the bout taking place at a catchweight.

View all upcoming boxing odds, markets and Bet Boosts