Mark Mothershaw
Updated: 05 Oct 23 08:11
Published: 08 Sep 23 08:35
There have been few romances in football as unlikely as Juninho and Middlesbrough - this is the story of the Brazilian God who graced the Riverside Stadium across three separate spells.
Juninho In Profile
| | |
| --- | --- |
| Place of Birth | Sao Paulo, Brazil |
| Position | Attacking Midfielder |
| Premier League club(s) | Middlesbrough |
| Premier League appearances | 120 |
| Premier League goals | 27 |
| Premier League assists | 14 |
| International caps | 49 |
| Other notable clubs | Sao Paulo, Atletico Madrid, Celtic |

Journey into football
Born as Osvaldo Giroldo Junior in a middle-class suburb of Sao Paulo, Juninho's pathway into football came via local Sao Paulo based club, FC Curvados e Orgulhoso, whilst he also went on to represent Esporte Clube DER, for whom he won two youth municipal championships.
A clearly talented footballer from an early age, Juninho also represented a futsal side, Clube Atletico Juventus, continuing to hone his creative talents before stepping up to join his first senior side, Ituano FC, at the age of 16, in 1990.
He further developed his craft, shining as the star player within the youth set-up at Ituano, but it was in 1993 that his big break came - during a Campeonato Paulista showdown with reigning champions, and Brazilian giants, Sao Paulo FC.
Juninho produced a performance far beyond his years, scoring and being voted as the man-of-the-match in an encounter that to this day remains one of the biggest victories in Ituano FC's long history.
Such was the impact made by the then 20-year-old, Sao Paulo manager Tele Santana swooped to capture the services of the dynamic attacker soon after, with the little magician going on to enjoy a mightily fine debut campaign in the Brazilian top-flight, being named 'Rookie of the Season'.
There was absolutely no doubt about it, Juninho boasted a preternatural gift, and everybody who had seen him dazzle up close knew that a career at the very highest level was to be expected; not hoped for.
How right they were!

Style of play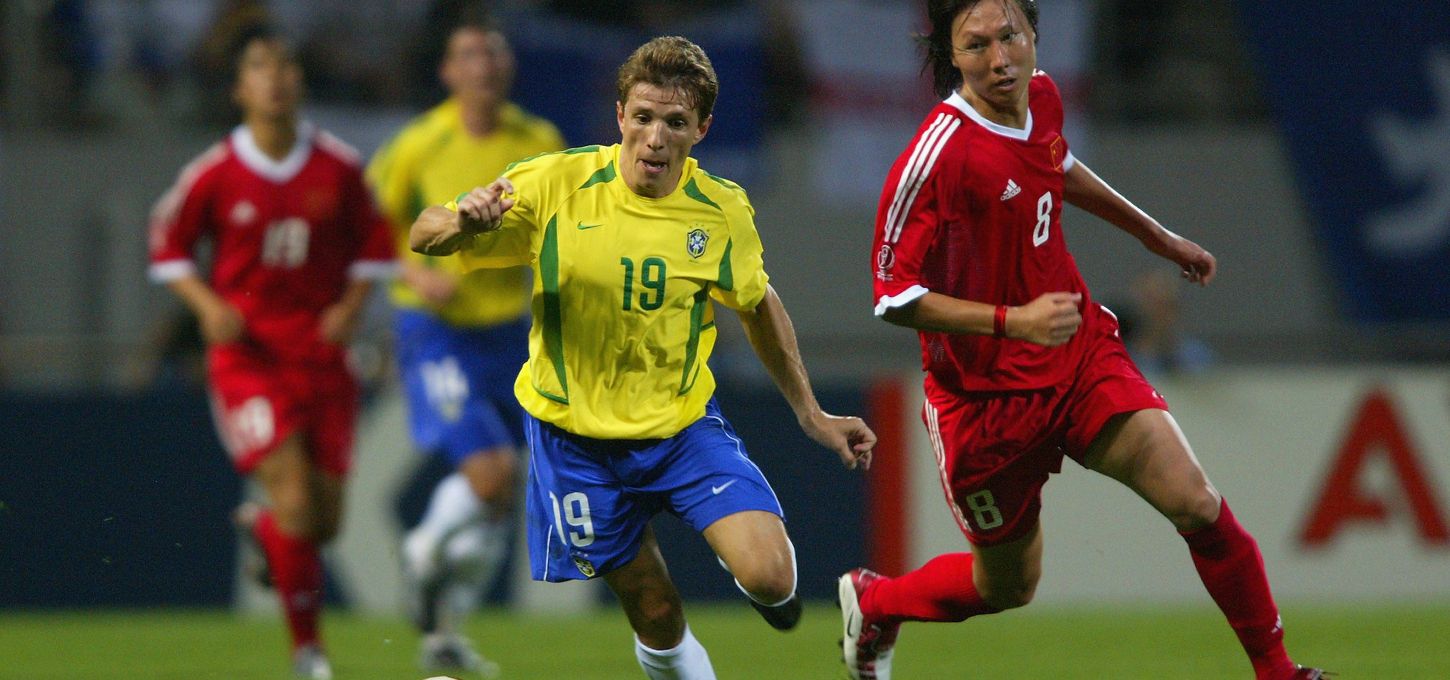 For all of the positivity surrounding the diminutive forward, it wasn't all smiles and roses for the technically-gifted star.
Coaches at a couple of clubs, including Corinthians, had been put off by his miniscule frame, and rumour has it that he even contemplated walking away from the game on the back of such rejection at an early age.
But that grit and determination that he became renowned for later in his career shone through at an early age, as he made a mockery of those who had previously doubted him, enhancing his never-in-doubt talents on the ball to become a star performer at the summit of the sport.
Boasting a remarkably low centre of gravity, enabling him to twist and turns out of near impossible situations, Juninho was technically as good as almost any other player on the planet – hence his nickname 'The Brazilian God'.
In every sense of the word, he was a true genius with outstanding vision, a clear eye for goal and an abundance of tricks up his sleeve that justified the entrance fee into any game that he was involved in alone.
As Middlesbrough fans quickly found out, there was far more to Juninho's game than his myriad of skills. He was uncompromising in the tackle, remarkably robust and as tough as they come. For many, especially those of a Boro persuasion, he simply possessed the lot!

Middlesbrough Legacy
It was a signing that captured the attention of the world!
Crazed and anticipating Boro fans were donned in Brazil's famous canarinha colours long before Juninho had even touched down on Teeside, such was the excitement surrounding the rumoured capture of his services.
Make no mistake about it, this was as big as it could ever have been for a club who just a few months prior had been plying their trade in the English second-tier.
Yet here they were, on the cusp of landing the then Brazilian 'Footballer of the Year' for a fee of near £5m.
It was a true game-changer for chairman Steve Gibson, and for the Premier League itself, which was then far more renowned for its British talent as opposed to its continental flavour.
Middlesbrough ultimately proved the club to change that though, with Juninho's arrival paving the way for numerous other foreign talents to embark upon a journey to a destination that few, if any, from overseas would have known anything about.
That now iconic unveiling photograph of Juninho alongside manager Bryan Robson was the start of something incredibly special – and it proved the first of three unveiling snaps the little Brazilian would undertake at the club throughout his career.
He needed just 11 minutes to introduce that samba beat to the North East, carving open the Leeds United rearguard to register an assist for Jan Age Fjortoft on debut, and such was the huge interest in the game, it was even shown live on Brazilian terrestrial television.
After acclimatising himself to his new surroundings during the 1995/96 season, Juninho was electric in his second term in the North East – scoring 15 goals in all competitions and registering eight assists, as the club reached both the FA Cup and League Cup finals.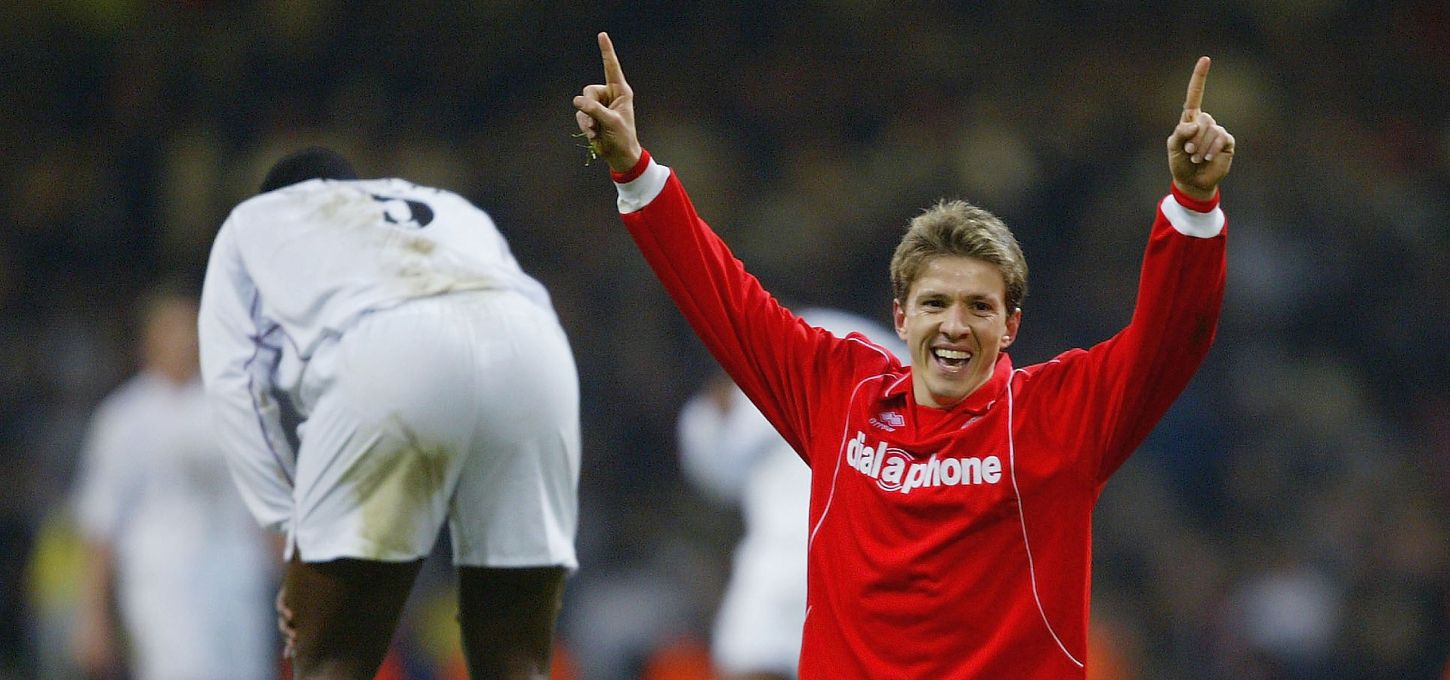 Both Wembley appearances ended in heartbreak however, whilst there were even further tears shed, notably from Juninho himself, as his beloved side succumbed to relegation in 1997 after a three-point deduction harshly sealed their fate.
Reluctantly, due to concerns surrounding his international ambitions with Brazil, Juninho made the decision to seek pastures new following Boro's relegation, with Spanish giants Atletico Madrid coming calling after a bid of £13m was accepted.
Despite scoring 14 goals in 55 league appearances in Spain, injuries had largely hampered his five-year-spell there, but amidst that, during the 1999/2000 campaign, Juninho was back at Boro – scoring five times in 35 appearances after reacquainting himself with the Riverside during an enjoyable loan spell.
He returned back to Atletico though, although in truth never really settled, and as a consequence undertook loan spells back in his homeland with Vasco de Gama and Flamengo, before a third opportunity to return to his now spiritual home in the North East of England presented itself to him in 2002.
It was a case of third time lucky too, as he starred in the Boro side that famously won the League Cup in 2004 – a feat that is still celebrated to this day, with it being the one and only major honour in Middlesbrough's trophy cabinet.
As if he hadn't already secured his legacy at the Riverside, Juninho had etched himself yet deeper into the hearts of his adorning supporters; many who class him as the greatest player to have ever donned that famous red jersey.
Juninho and Middlesbrough will forever remain synonymous; it was the most unlikely match, made in heaven!

Biggest career achievement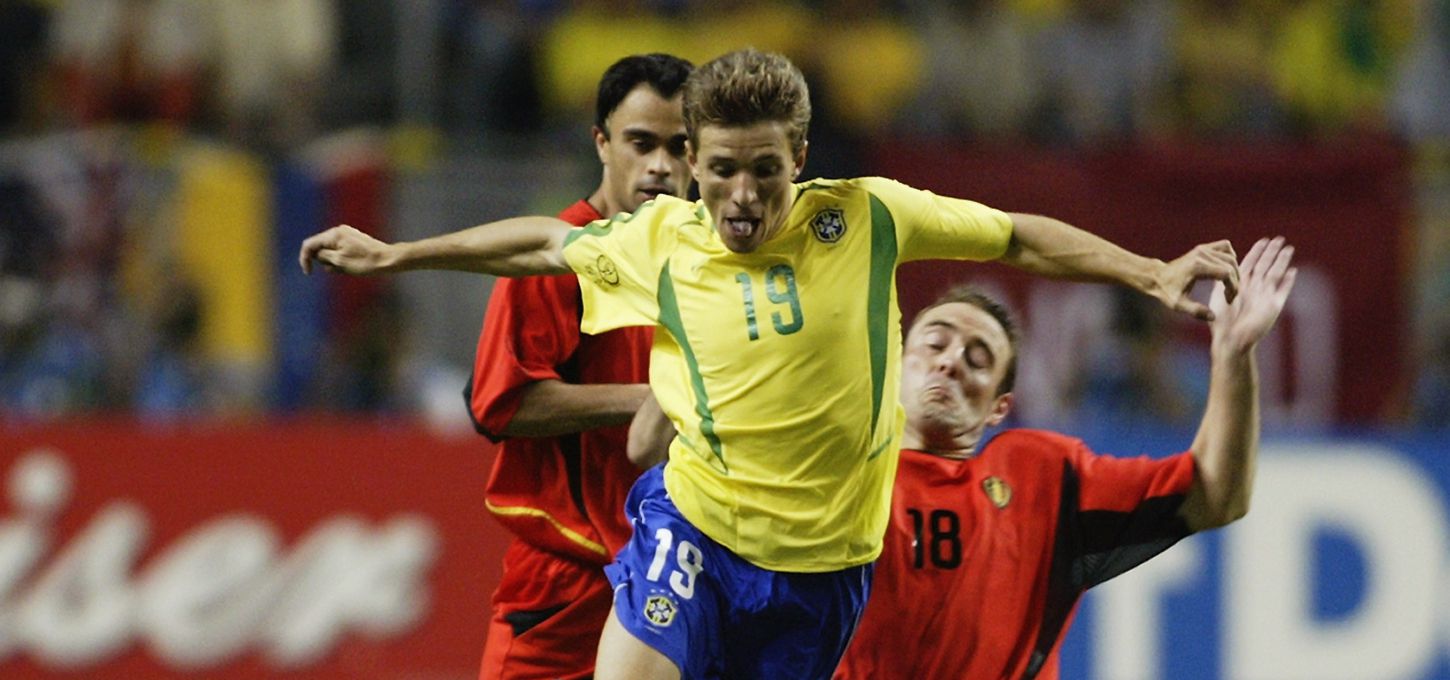 The very fact that Juninho still classes that historic 2004 success as the joint biggest achievement of his playing career tells you everything about his admiration and love for Middlesbrough, because don't forget this is a man who lifted the World Cup for Brazil!
He started in four of Brazil's matches in Japan and Korea in 2002, whilst he made a cameo appearance in the showpiece final – a 2-0 triumph over Germany in which Ronaldo netted both goals in.
In a team that included the likes of R9, Rivald and Ronaldinho, Juninho had made his mark, and more than played his part. Whilst those aforementioned names are arguably more revered in the present day, Juninho was most certainly not out of place amongst such greatness.

Did you know?
The Brazilian remarkably came runner-up to Chelsea's Gianfranco Zola in the 1996/97 Football Writers' Association Footballer of the Year – the only player to ever make the top two having represented a relegated club during a season.