Mark Mothershaw
Updated: 28 Jun 23 15:31
Published: 14 Jun 23 12:51
Gerwyn Price has told bet365 that there is far more pressure to contend with when he is representing a teammate and his nation rather than just himself.
The former World Champion is gearing up for a crack at a potential second World Cup of Darts title this week as he and Johnny Clayton bid to replicate their 2020 heroics in Salzburg.
The Iceman is one of the most cool and composed arrowists on the planet, but even he admits to feeling the heat when he is toeing the oche with the hopes of a nation resting on his shoulders.
"There is definitely added pressure, not just for myself, but the fact that I am representing the whole of Wales," he told us in an exclusive interview in the build-up to the 2023 staging of the competition.
"If I am missing doubles or not scoring well then I am letting Johnny (Clayton) down and everybody else back home too, so there is definitely more pressure.
"But, on the flipside, when things do go well like they did for us a couple of years ago when we won the World Cup together, it's incredible.
"Winning the competition is probably one of my favourite and biggest achievements outside of winning the World Championship."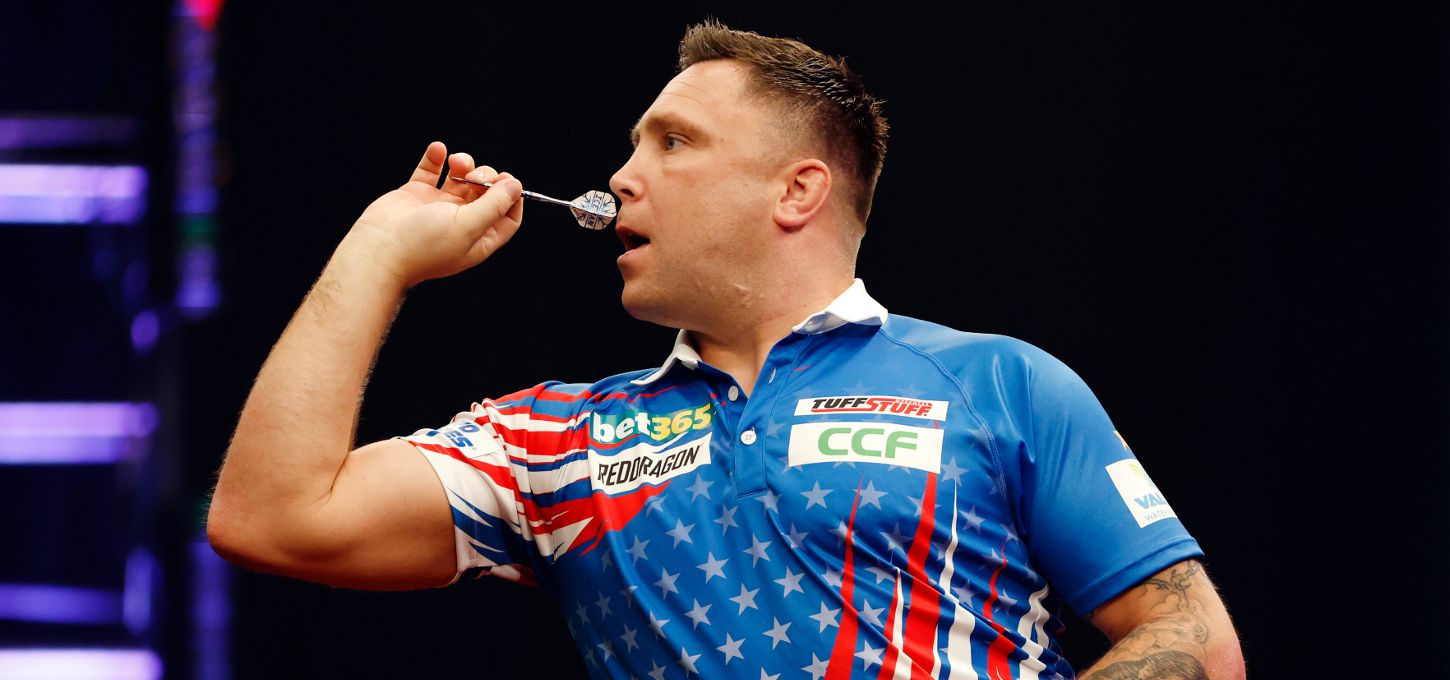 Price and Clayton were within a whisker of retaining their World Cup crown 12 months ago, going down to an agonising 3-1 defeat in the final against underdogs Australia.
Wales have been installed as the 6/5 favourites to go the distance in Frankfurt this weekend and whilst Price fancies his side's chances, he says they can afford to take absolutely nothing for granted given the competition's major format change.
"It's a doubles only format now, which is great, but I think we will see a lot more upsets now, which will be good for the crowd and a lot more exciting," he added.
"You won't be seeing teams, the expected teams, running away with games anymore. It's a doubles tournament and it should be doubles all the way, which it is now.
"To be successful you've got to have a connection with your teammate - not just an on-stage connection, but off it too, and myself and Johnny (Clayton) have that.
"We get on really well, are a really good partnership and I know of other teams where the pairings are not that close, and that can't help.
"If they don't get on or practise together very often then they won't perform very well, so it is vital that you have that friendship and connection to enable you to flourish."
Watch the full interview with Gerwyn Price at the top of the page.