bet365 News Team
Updated: 27 Sep 23 11:13
Published: 29 Jun 23 09:42
Before becoming world champions for the first time in 2019, England's performances at the Cricket World Cup have often been frustrating…
Of course, there have been positive experiences on the world stage, with three final appearances to show for their efforts prior to 2019.
But there have also been many occasions where they have fallen short of expectations.
A group stage elimination on home soil, a 10-wicket thrashing by Sri Lanka and a dismal showing down under have all featured during the last 25 years of England's World Cup history.
We have taken a look through England's 44-year journey to become world champions...
1975 - England bundled out by Australia in semi-final
The inaugural tournament in 1975 involved eight teams and a 60-over format, with England second favourites behind West Indies heading into the event.
England came through their group unscathed and justified the pre-tournament optimism, especially after Dennis Amiss scored a classy 137 to help England rack up 334/4 against India, before the hosts went on to win by 202 runs.
A Keith Fletcher century followed as England beat New Zealand, before thrashing rank outsiders East Africa by 196 runs in their final group game, with Amiss (88) again in the runs and John Snow claiming 4-11 from his 12 overs.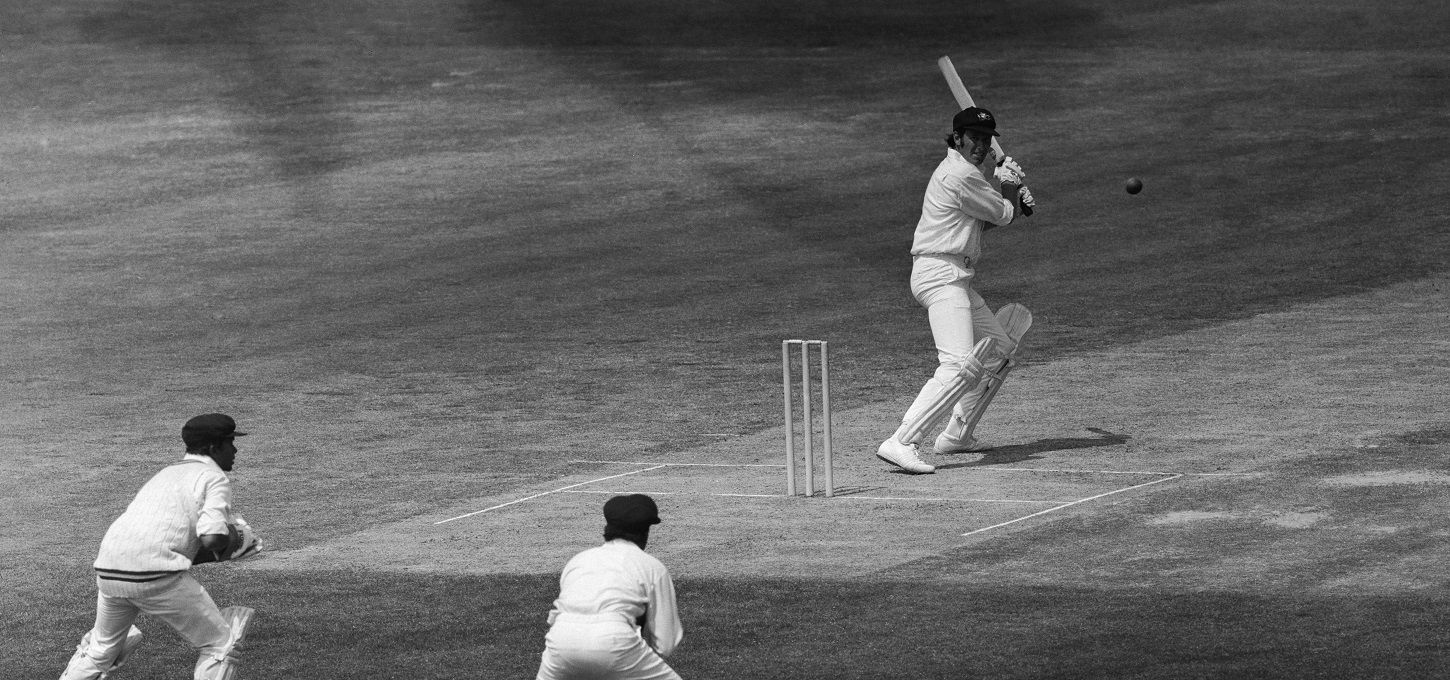 Their semi-final spot was confirmed with consummate ease and Australia stood in their way of a place in the final.
Australia won the toss and put England in on a green seamer and Gary Gilmour, who had been left out of the previous game, took 6-14 as England were all out for just 93.
Incredibly, England got themselves back into the game to reduce the old enemy to 36-6, but Gilmour combined with Doug Walters to knock off the runs and deny England.
1979 - Viv Richards and Joel Garner thwart England
Similar to the 1975 tournament, England sauntered through the group stage to book their place in the semi-finals.
They got their revenge on Australia in the opening game as they won by six wickets, with the Aussies then failing to get through the group.
Canada were dismantled in the next game as Bob Willis and Chris Old took four wickets apiece to help bowl the minnows out for a pitiful 45, before England knocked the runs off for the loss of two wickets.
England then won a low-scoring affair against Pakistan to ensure they topped the group, setting up a semi-final with New Zealand in the process.
England went one better this time around as they reached the final following a 14-run victory in a tense affair.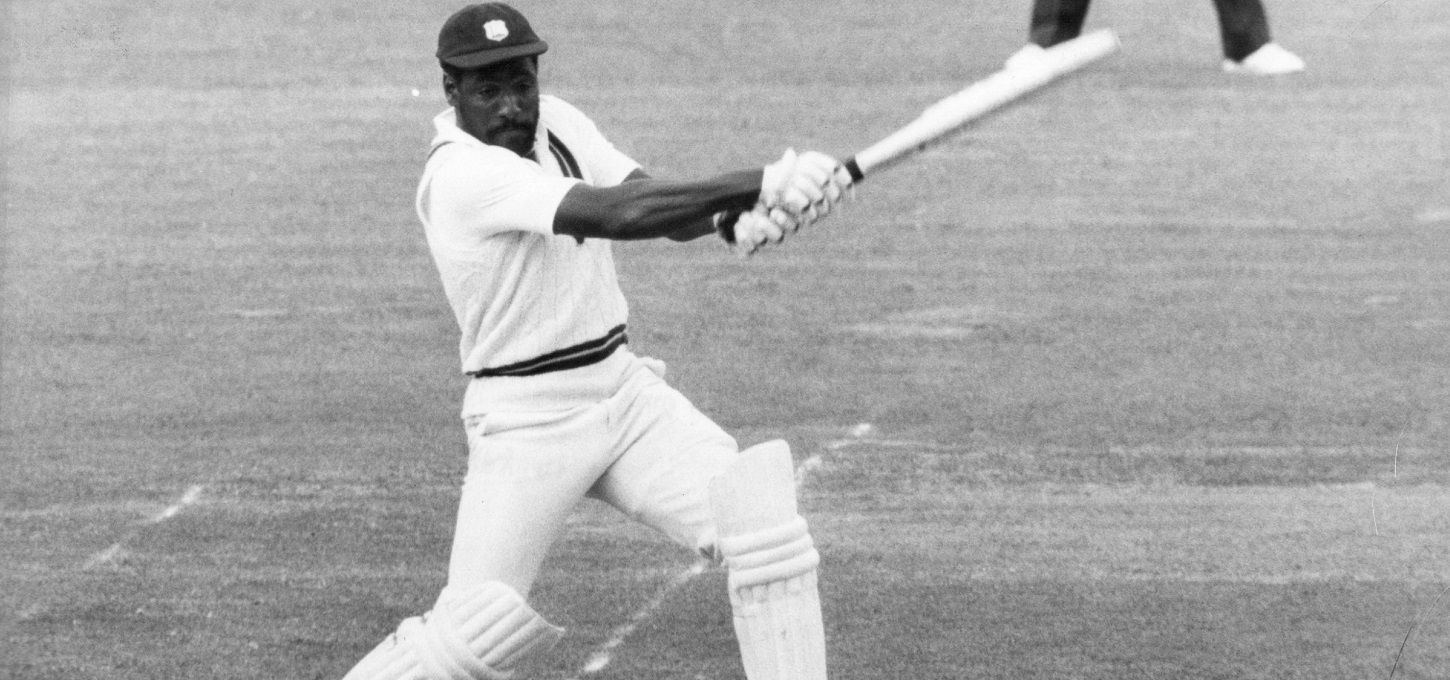 The final pitted England against reigning champions West Indies where Viv Richards (138*) would produce one of his greatest innings to lead his side to an imposing 286/9.
England were well in the game at 183-3 in reply, but Joel Garner took five wickets in just 11 balls as England collapsed to 194 all out.

Cricket World Cup moments: Viv Richards masterclass
1983 - England bow out to India in semi-finals
England were once again the hosts for the third Cricket World Cup in 1983, and there was a slight tweak to the format meaning that teams would play each other twice during the group stage.
Bob Willis' side produced scores in excess of 300 against New Zealand and Sri Lanka before confidently dispatching Pakistan by eight wickets to take control of the group.
They suffered a surprise defeat to New Zealand in the second round of group matches, before comfortable victories over Sri Lanka and Pakistan again secured England's passage through to the last four.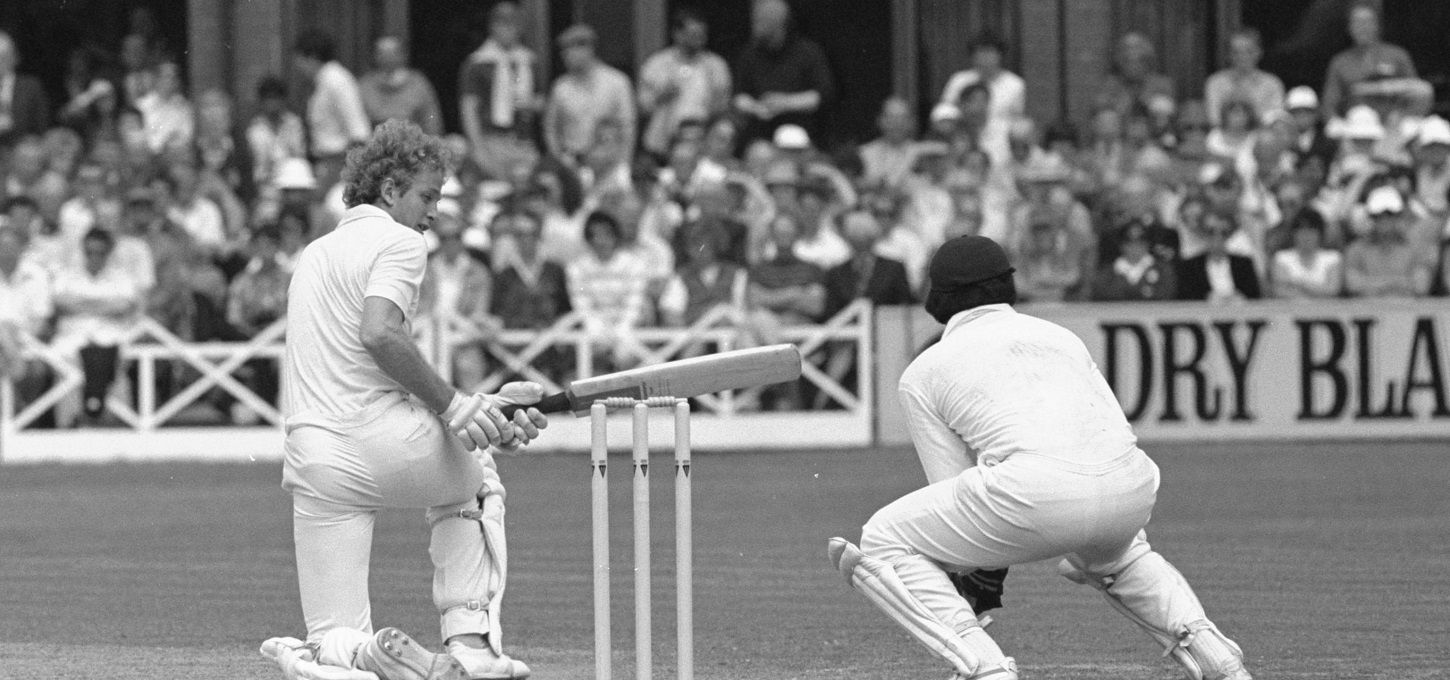 A repeat of the 1979 final was on the cards as England won the toss and batted first against India. Despite the likes of Graeme Fowler (33), Chris Tavare (32) and Allan Lamb (29) all getting starts, England posted a total of just 213 from their 60 overs.
India chased the target comfortably for the loss of four wickets, with Yashpal Sharma (61), Sandeep Patel (51*) and Mohinder Amarnath (46) all making valuable contributions.
Kapil Dev's side then went one better in the final as they beat West Indies by 43 runs in what is still regarded as one of the biggest shocks in World Cup history.
1987 - Australia beat England in gripping final
The Cricket World Cup was finally hosted elsewhere in 1987, with reigning champions India sharing the honour with Pakistan, and matches were also reduced to 50 overs for the first time.
England safely negotiated the group stage to reach the last four for the fourth time in a row, with a brace of victories over West Indies, who failed to get through, and minnows Sri Lanka.
But they did suffer two losses to co-hosts Pakistan, meaning that they would go through in second place this time.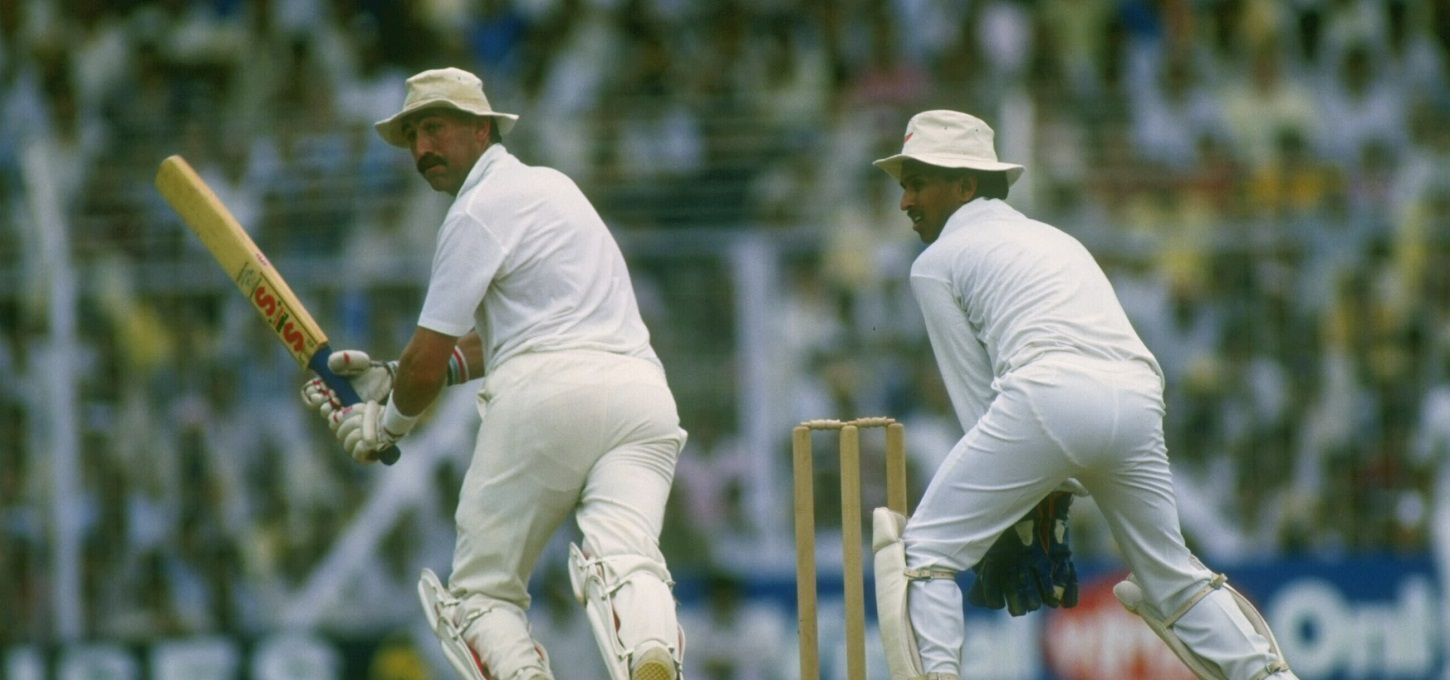 A repeat of the 1983 semi-final saw England take on India and Graham Gooch was in excellent form as he scored 113 to guide England to 254-6.
Eddie Hemmings (4-52) and Neil Foster (3-47) had too much for India as England secured a 35-run win and a place in the final against Australia.
The final was a classic and could have gone either way. Australia scored 253-5 after a late flourish from Mike Veletta (45 from 31 balls), and England were then well set at 135-2 in reply.
Mike Gatting's failed attempt at a reverse-sweep, which was seen as a needless risk in those days, changed the course of the match and England eventually fell an agonising seven runs short of their target.
1992 - Pakistan inflict England's third final defeat
The 1992 World Cup in Australia and New Zealand featured a few changes. Players were in different coloured kits for the first time, nine teams took part instead of eight and an overall round-robin format replaced the separate groups.
England got off to a great start as they won five of their six opening six matches, the other game being rained off against Pakistan, to book their place in the last four yet again.
Subsequent defeats to New Zealand and Zimbabwe didn't matter too much as they progressed to face South Africa, a match that would end in farcical scenes.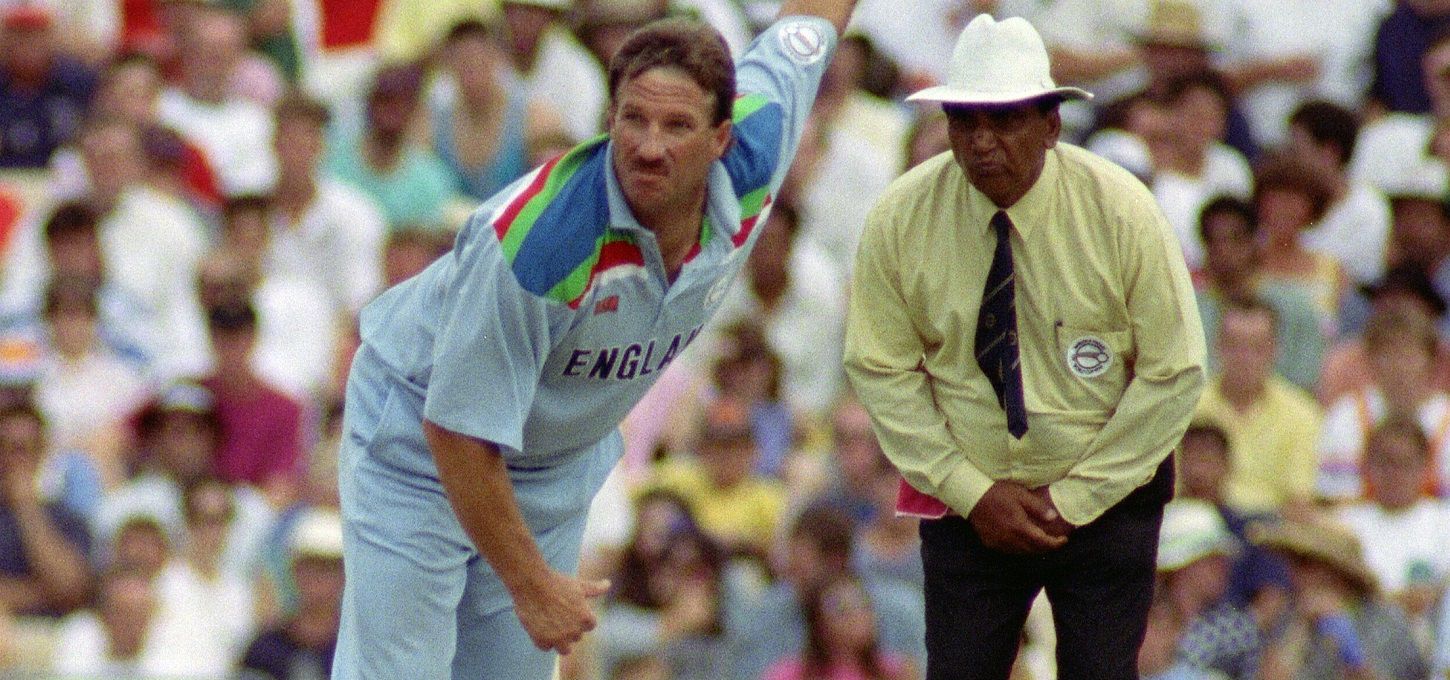 The flawed 'most productive overs' method was designed to cover rain delays effectively. Ahead of a 10-minute delay, South Africa needed 22 from 13 balls with four wickets in hand. They then returned to the field with a nonsensical target of 22 from one ball.

As controversial as it was, England were in the final again and a new Duckworth/Lewis method would later replace the existing rule for delays.
Pakistan posted 249/5 in their innings following a late flurry of runs from Inzamam-ul-Haq (42) and Wasim Akram (33), after earlier half-centuries from captain Imran Khan (72) and Javed Miandad (58).
Just like 1979 and 1987, the final was evenly poised as England's chase developed, but two wickets in two balls from Akram changed the course of the final and after 141-4 quickly became 141-6, England were eventually dismissed for 227 in the final over.
Cricket World Cup moments – Wasim Akram guides Pakistan to 1992 trophy
1996 - England suffer in sub-continent
The 1996 tournament in the sub-continent saw the format expanded to 12 teams and two groups of six, where the top four teams would progress to the quarter-finals.
England managed to beat associate nations United Arab Emirates and the Netherlands, but apart from that, they had a poor tournament.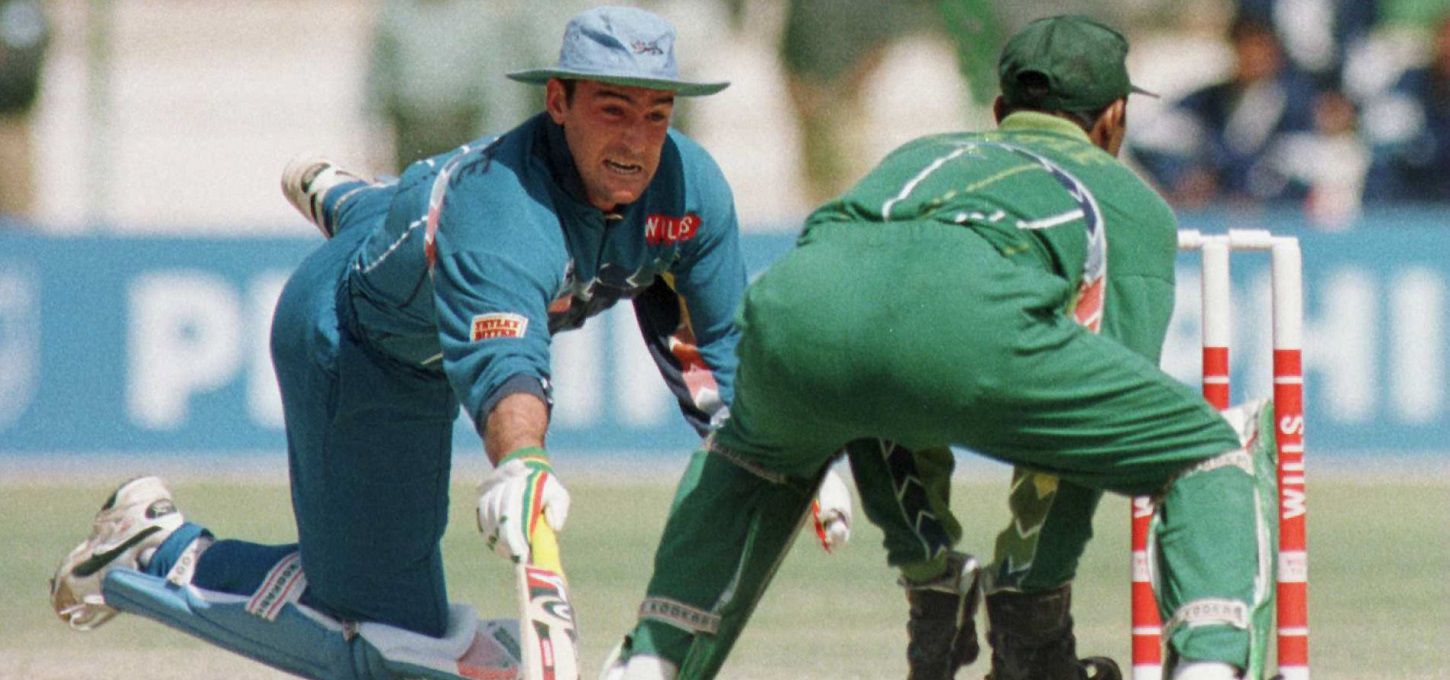 After losing a narrow opener to New Zealand, England suffered heavier losses against South Africa and Pakistan - but they did manage to sneak through to the last eight in fourth place.
They took on Sri Lanka after they had progressed through Group A unbeaten, though they were awarded victories against Australia and Sri Lanka who refused to travel due to safety concerns.
At this time, the one-day game was moving on. Most teams adopted a more attacking approach, especially at the start of their innings, but England stuttered their way to a total of 235-8 with a tentative approach from the likes of Graham Thorpe and Alec Stewart in the middle order.
Sri Lanka, who went on to win the final against Australia, reached their target with over nine overs to spare, largely thanks to a blistering 82 in 44 balls from opener Sanath Jayasuriya.
1999 - England out in the group stage on home soil
England were the main hosts of the 1999 World Cup, though some matches did take place in Scotland, Ireland, Wales and the Netherlands, with the tournament also featuring the Super Six stage after the group stage for the first time.
England performed better than they did three years earlier and they got off to a great start by comfortably beating defending champions Sri Lanka in the curtain-raiser before thrashing Kenya at Canterbury.
After a heavy defeat to South Africa, England won against a Zimbabwe side that had just thrown a spanner in the works by beating India.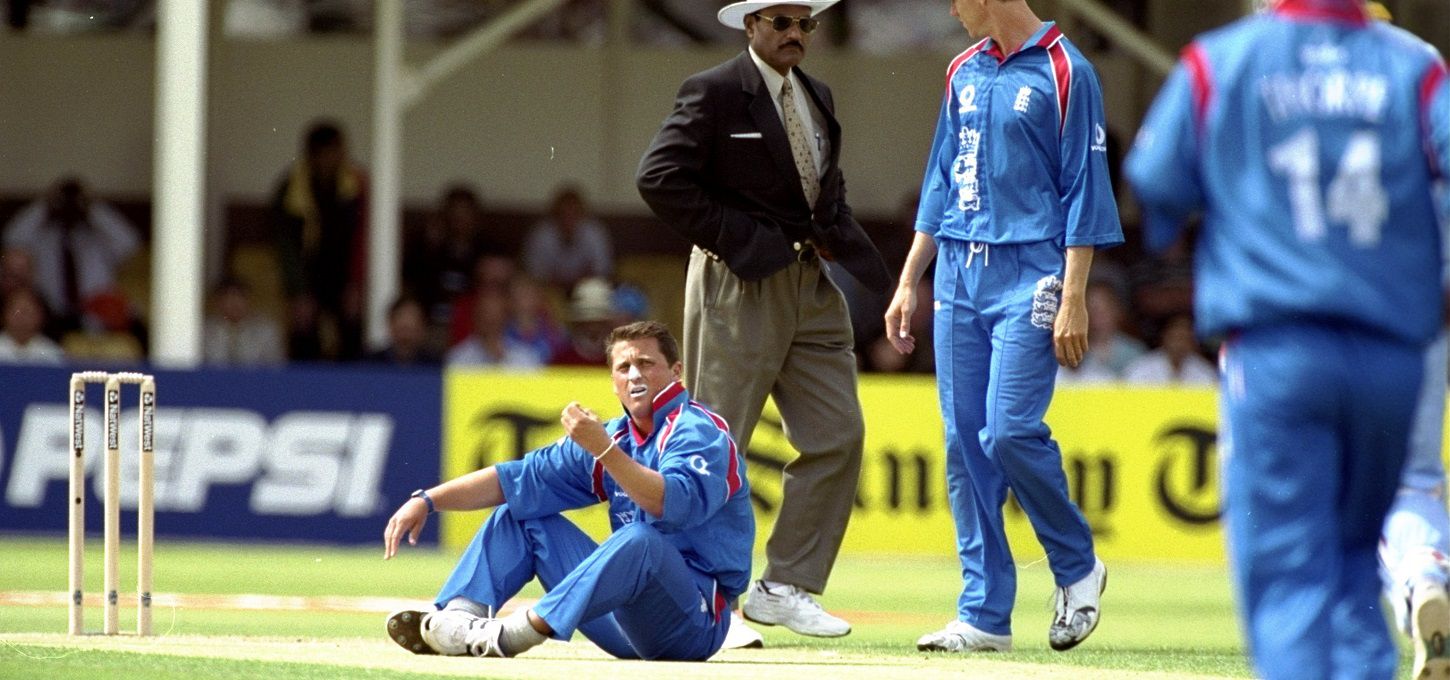 Despite three victories from five,aA combination of an England defeat to India and a Zimbabwe victory over South Africa would see England eliminated at the group stage
That's exactly what happened as Zimbabwe did their part and England, despite only chasing 233, could only manage 169 in reply against India. England were out at the first hurdle.
2003 - Australia knock England out in thriller
The 2003 World Cup took place in Africa for the first time, with South Africa, Zimbabwe and Kenya sharing the hosting duties.
England forfeited their opening group match against Zimbabwe after refusing to travel due to safety concerns, and unfortunately it was a decision that would prove to be pivotal.
After dispatching the Netherlands and Namibia, England then defeated Pakistan by 112 runs thanks to 4-29 from a young James Anderson.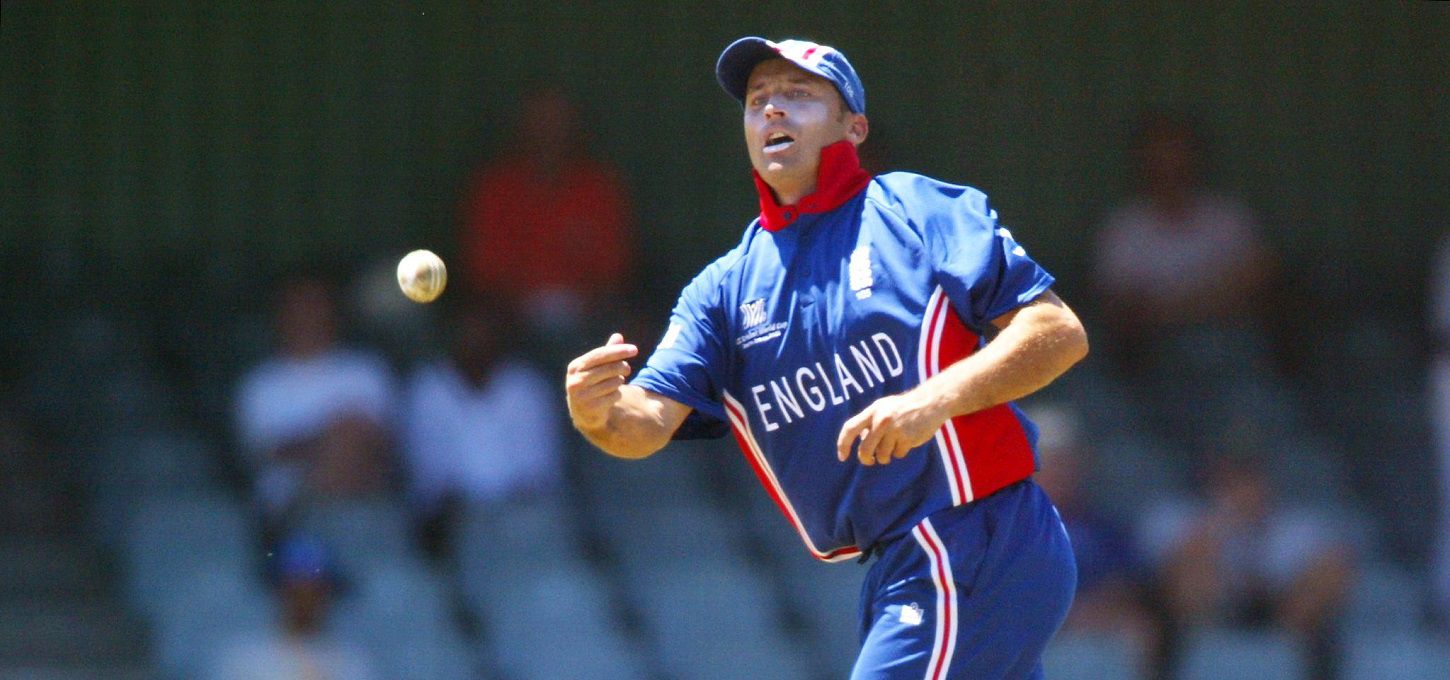 But after the decision not to play in Zimbabwe, England needed to beat either India or Australia to go through at Zimbabwe's expense.
They were never in the game against India, losing by 82 runs in Durban, and they headed to Port Elizabeth needing to beat the reigning champions.
Australia were only chasing 205 after Andy Bichel's exceptional 7-20, but they soon found themselves in trouble at 117-8 with Andrew Caddick claiming four scalps.
But Michael Bevan, so often the match-winner for Australia, shared an unbroken 73-run ninth-wicket stand with man-of-the-moment Bichel to break English hearts in the final over.
2007 - South Africa thrash England to end Vaughan's reign
The 2007 World Cup featured four groups of four, with England drawn against New Zealand, Canada and Kenya.
Defeat by New Zealand was followed by routine wins over Kenya and Canada as England secured their passage through to the Super 8 stage, where the four semi-final spots were up for grabs.
After beating Ireland in Guyana, England suffered a narrow defeat to Sri Lanka before a heavier loss to defending champions Australia. The ongoing belief was that England were still stuck in the dark ages when it came to their approach to one-day cricket.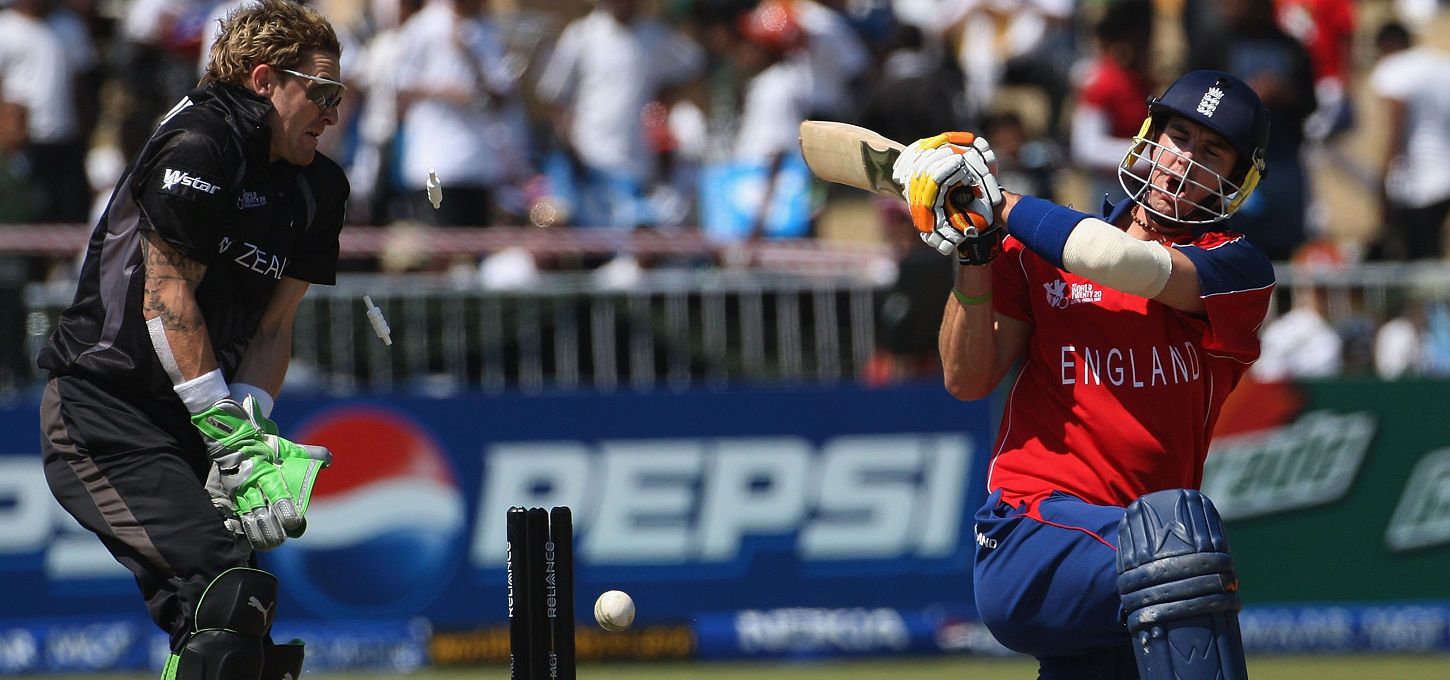 Three must-win fixtures followed if England were to progress to the semi-finals, but after passing the first test with a win over Bangladesh, England suffered a humiliating defeat in Barbados to end their World Cup hopes.
South Africa were the opponents and after Andrew Hall took 5-18 to help bowl England out for just 154, the Proteas took just 19 overs to knock off the runs for the loss one wicket.
Michael Vaughan stepped down as captain following the campaign, as England were left to pick apart another disappointing World Cup performance.
2011 - Dramatic campaign ends with Sri Lanka embarrassment
Andrew Strauss was the captain for the 2011 tournament in the sub-continent and England were involved in a number of fascinating group games.
Ryan ten Doeschate's century for the Netherlands threatened to cause a major shock in their opening game, only for England to successfully chase down a good score of 292 in the penultimate over.
An all-time World Cup classic followed with hosts India as England were set 339 to win following yet another Sachin Tendulkar hundred.
Strauss played arguably his greatest knock for England with a sublime 158, but after being 281-2 in the 43rd over, England had to scramble for a draw as they reached 338/8 off the last ball of the innings.

England then suffered one of the biggest shocks in World Cup history as Ireland, led by Kevin O'Brien's scintillating 113 from 63 balls, recovered from 111-5 to chase down an imposing target of 327 in the final over.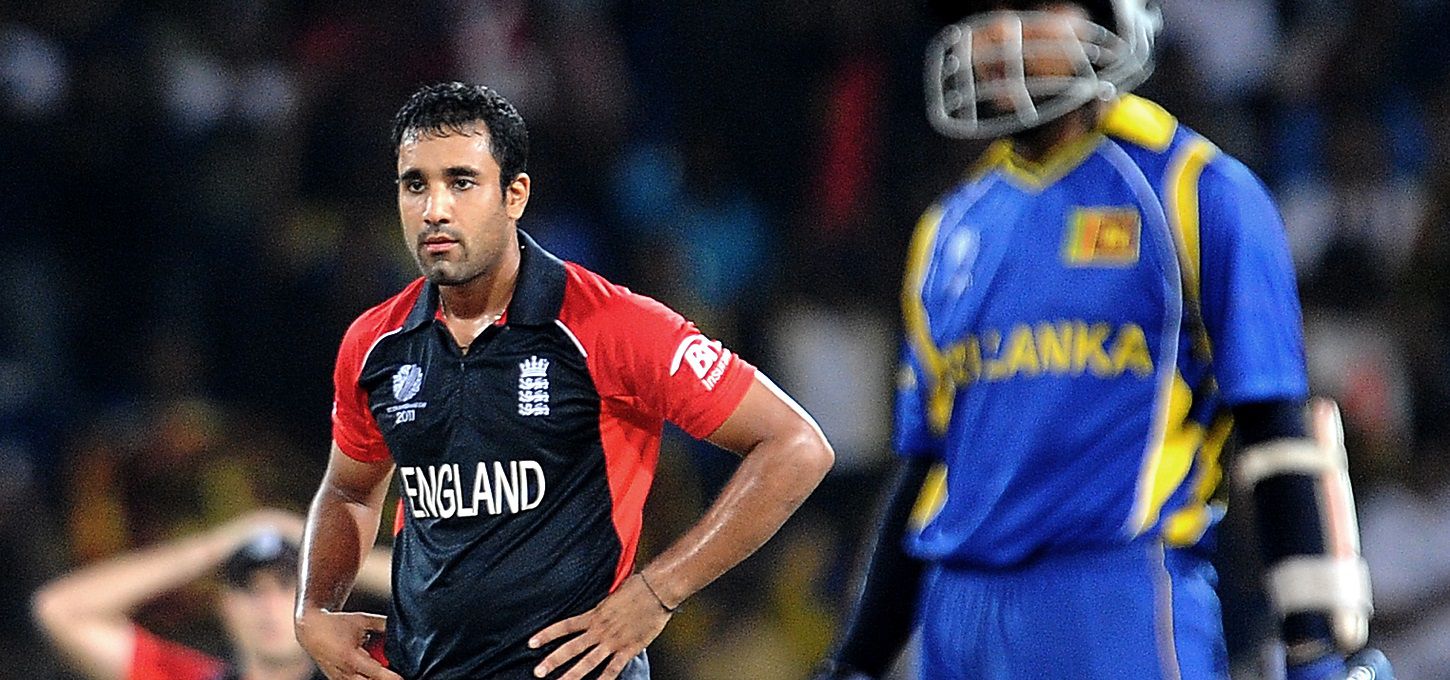 More drama followed as England snatched victory from the jaws of defeat in a low-scoring affair with South Africa, before losing to Bangladesh and beating West Indies in their final group game to seal a quarter-final place against Sri Lanka.
England reached a below par 229-6 from their 50 overs and Sri Lanka knocked off the runs without losing a wicket, thanks to centuries from Upul Tharanga and Tillakaratne Dilshan. England had been thoroughly outclassed and Sri Lanka went on to reach the final where they were beaten by India.
2015 - Disastrous World Cup leads to mentality change
England reached a new low in World Cup cricket with an awful display in Australia and New Zealand in 2015.
The tournament got off to a terrible start as England were thrashed by Australia and then saw their total of 123 chased down inside 13 overs by New Zealand.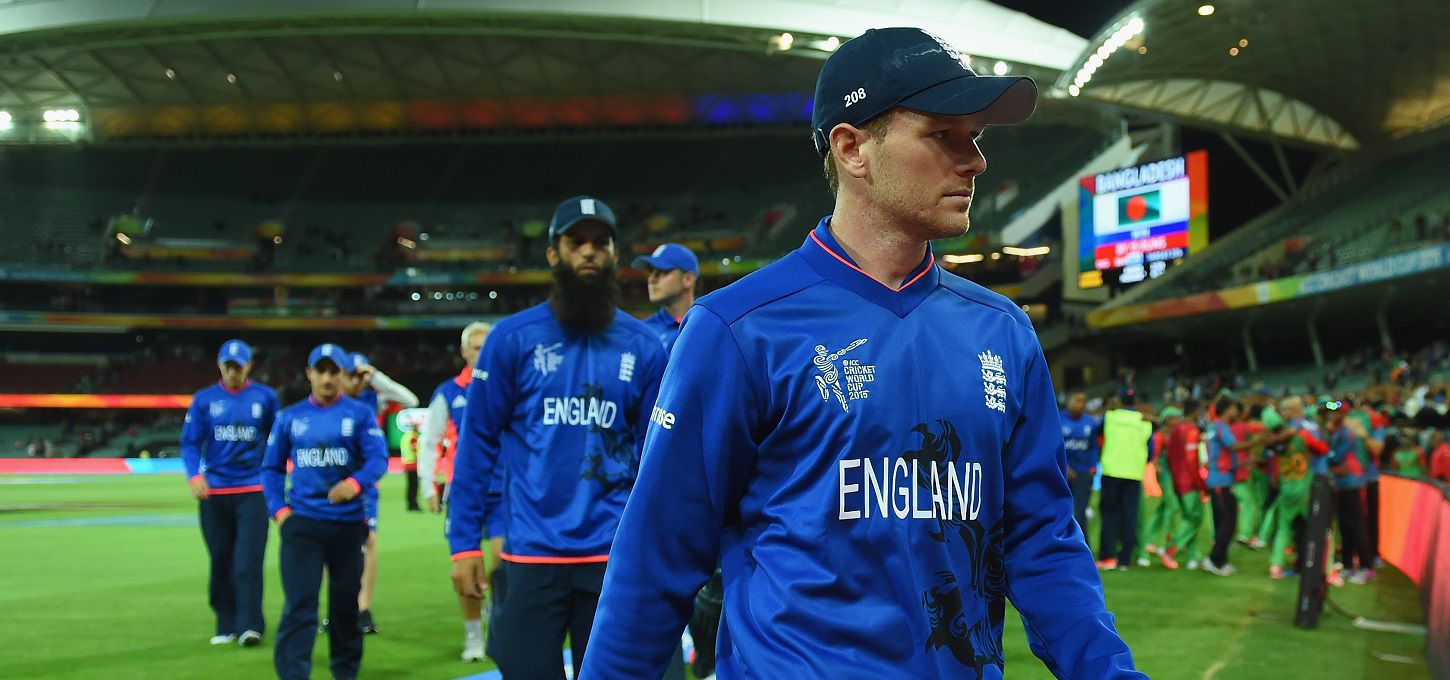 Joe Root scored a fine century as England then posted 309-6 against Sri Lanka, but their opponents reached 312-1 with 16 balls to spare as Lahiru Thirimanne (139*) and Kumar Sangakkara (117*) dominated the English attack.
England were on the brink of elimination and their fate was sealed by Bangladesh in the next game as Eoin Morgan's side lost by 15 runs.

The tournament was a disaster from start to finish and signalled the need for change ahead of a home World Cup in 2019.
2019 - England become world champions
The transformation in English cricket between 2015 and 2019 was nothing short of remarkable as Eoin Morgan's men headed into the World Cup as favourites.
A new flamboyant style was adopted with the likes of Jason Roy, Jonny Bairstow, Ben Stokes and Jos Buttler flourishing in the batting ranks, while Jofra Archer was drafted in to provide the X-Factor with the ball.
England's campaign started off well enough by winning against South Africa, Bangladesh, West Indies and Afghanistan, with just a solitary loss to Pakistan in the first five matches.
But England were surprisingly tentative in losing to Sri Lanka and they were then defeated by Australia, meaning that they had to beat both India and New Zealand to reach the semi-finals.
They managed to do that, and after a convincing victory over rivals Australia in the semi-finals, England took on New Zealand for the right to be crowned world champions.
New Zealand batted first and scored 241-8, with Chris Woakes and Liam Plunkett both claiming three wickets.
But runs on the board are crucial in finals and England soon found themselves struggling at 86-4 at a nervy Lord's, before Stokes and Buttler rescued the situation.
With fielders taking catches while stepping over the boundary and England getting four off the diving bat of Stokes, the game ended in a tie and a Super Over would decide the destination of the trophy.
England won the World Cup courtesy of scoring the most boundaries, after Martin Guptill was run-out going for the second run off the last ball of the innings.
After a 44-year wait for a first World Cup victory, England had finally become champions of the world.