Shaun Brown
Updated: 22 Mar 23 16:20
Published: 08 Mar 23 17:14
With the proposed undisputed world heavyweight title showdown between Tyson Fury and Oleksandr Usyk falling flat on its face, we take a look at a number of other fights that fell victim to boxing politics.
When all the pieces come together, boxing can take you to a level of drama and excitement that you didn't think was possible in life, let alone sport... and yet we all know that disappointment is never too far away!
Boxing has many ways of rendering you speechless, but the lack of big fights delivered is a constant low blow to us all.
In the age of social media, we are guiltier than ever of raising our hopes that the marquee fights will happen. But beware of the two trap doors - named 'speculation' and 'sources'.
Case in point is the undoubted mega fight between Tyson Fury and Oleksander Usyk - the undisputed heavyweight title fight (in the four-belt era) that "looked" like happening on April 29.

Instead, it's now been confirmed that the fight is off, with both champions now pursuing other options, with mandatory defences likely to be called by the respective governing bodies.
In the spirit of such disappointment, Shaun Brown looks at five other fights that should have happened, but didn't.

Lennox Lewis v Riddick Bowe
One of the most obvious candidates is this heavyweight rivalry that was never settled.

Lewis bested Bowe in the 1988 Seoul Olympics but that was where the fighting ended. In November 1992 Bowe realised his potential and became undisputed champion beating Evander Holyfield in the first of their three fights.

The previous month Lewis excelled in a WBC eliminator against Donovan "Razor" Ruddock. HBO reportedly offered Bowe and Lewis millions of dollars to fight. Bowe put his WBC title in the bin instead. Lewis was then elevated to champion.

Tyson Fury v David Haye
July 2013, Fury and Haye didn't just talk the talk they held a press conference to announce their September fight!

Two of the most polarising and biggest characters in British boxing were going to get it on. Except they didn't. Days before ding-ding round one Haye suffered a cut in sparring requiring stitches.

They moved on to a new date the following February. Their blossoming rivalry was eventually tossed in the water when Haye underwent shoulder surgery. "The Hayemaker" never fought again until 2016.

Related Boxing News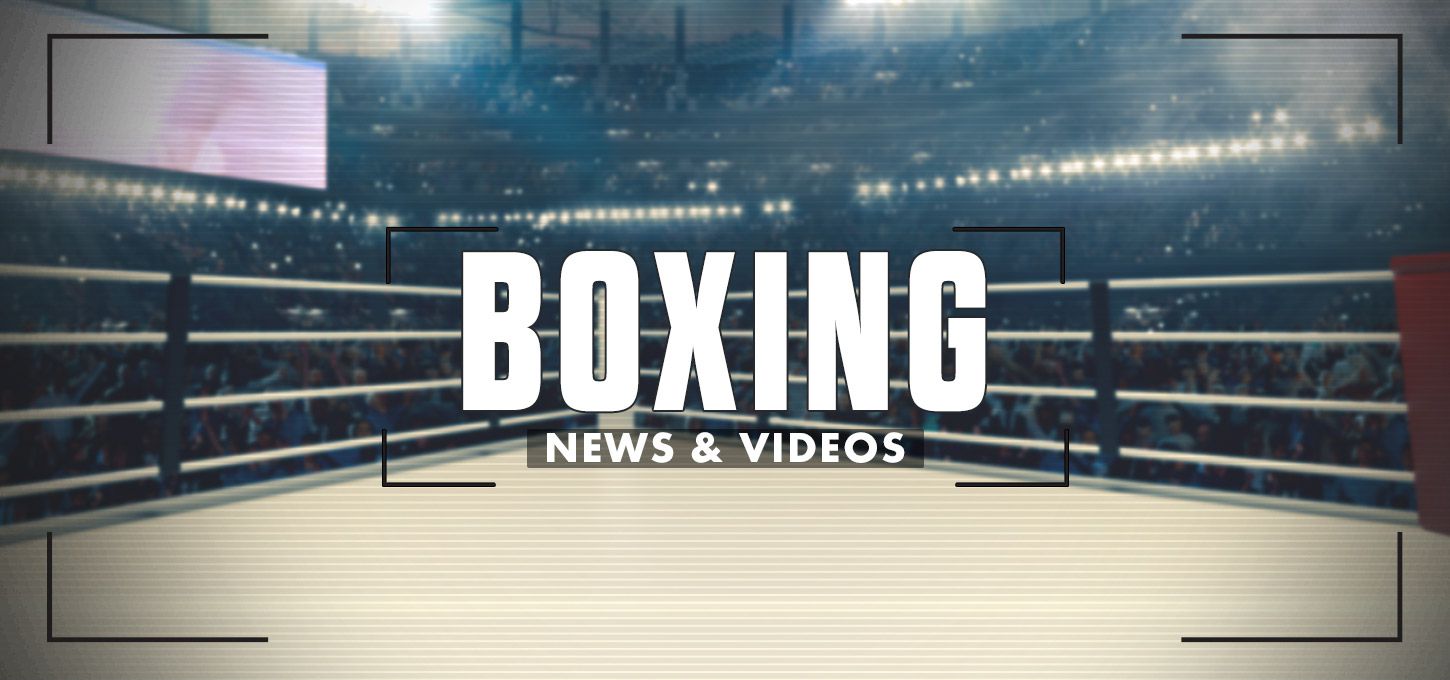 View the latest news from the world of Boxing as Lawrence Okolie gets set to make his in-ring return, whilst David Benavidez and Caleb Plant edge closer to their blockbuster super-middleweight bout in the United States this weekend.

Ricky Hatton v Junior Witter
For a lengthy period, they were the number one and two light-welterweights in Britain.

One argument is that to be the best in the world you must be best in your own country first. Their two styles might not have gelled for a classic, but we needed to find out.

Witter may have been all wrong for Hatton and both probably knew that. According to Hatton's former promoter Frank Warren the fight never happened because of Witter's below par performance against Juergen Haeck.

Hatton v Vince Phillips was the main event. Sky and Showtime didn't want Junior as an opponent for Ricky down the line after what they watched.

Kelly Pavlik v Paul Williams
October 3, 2009. Pavlik v Williams for the unified middleweight championship of the world. "The Ghost" against "The Punisher".

Both men over six feet tall. Both big punchers. Williams was moving up to 160lbs and was deemed a problem for many men, including Floyd Mayweather who dodged a fight against Williams a few years earlier.

Pavlik v Williams would have represented all that is great about boxing. It would have been a classic. Instead, a staph infection to his left hand forced Pavlik out.

The champion didn't recover in time for their December 5 rearranged date. Both men eventually went their separate ways.

Sergey Kovalev v Adonis Stevenson
Two of the most explosive punchers in boxing at the time. The two light-heavyweight champions were the best in class and their opponents couldn't live with them.

Had the fight taken place then blinking would not have been advised. The showdown was on the cards for autumn 2014. The two fighters had already shared a card in Quebec in November 2013 aired by HBO who were bringing everything to the boil.

The fight never materialised. Money, contracts, networks etc. Blame was thrown around from both sides.

Stevenson ended up on Showtime fighting Andrzej Fonfara and Dmitry Sukhotskiy. Kovalev fought Blake Caparello and Bernard Hopkins in B-Hop's penultimate fight. Sighs and groans all round.