David Schneidman
Updated: Dec 04 2023 21:19
Published: Nov 09 2023 14:01
Defending NBA champion Denver Nuggets take the top spot in the early-season power rankings, but who comes next?
1. Denver Nuggets
Record: 8-1
Denver won the Championship for the first time last season and have picked up where they left off.
Two-time MVP and 2023 Finals MVP Nikola Jokic opted to skip the FIBA World Cup in order to return fresh for the new season, and it is a decision that has paid off.
After nine games, Jokic is averaging a career-high 29.1 points-per-game and 12.9 rebounds - up on last season - as the Nuggets once again look the team to beat in the West.
Denver is +450 to win the Championship, making them third favorites behind the Boston Celtics and Milwaukee Bucks at +350 and +400 respectively.
2. Philadelphia 76ers
Record: 7-1
Once again, Philadelphia 76ers had a difficult offseason as James Harden opted to depart for Los Angeles Clippers but the guard's exit hasn't had a huge impact on court.
Reigning MVP Joel Embiid is leading their charge as the Sixers hold top spot in the East after recording an eye-catching 106-103 win over closest rivals Boston Celtics on Wednesday.
3. Dallas Mavericks
Record: 6-2
Dallas Mavericks missed out on the postseason altogether last season and look determined to put that right this season, with Luka Doncic and Kyrie Irving forming what is one of the most formidable backcourt units in the league.
4. Golden State Warriors
Record: 6-3
Golden State Warriors won five of their first six games but two defeats in their last three has perhaps set them back a bit.
The Dubs remain well placed in the West, however, and with Steph Curry, Klay Thompson and Kevon Looney performing well, and veteran guard Chris Paul impressing in an unfamiliar role from the bench, they clearly have the tools to mount a serious championship bid.
5=. Milwaukee Bucks
Record: 5-2
Milwaukee Bucks pulled off the biggest trade of the summer as they brought in guard Damian Lillard from Portland Trail Blazers.
The Bucks fell short in the playoffs last season as they were eliminated by Miami Heat in the first round and they are yet to hit their stride this year - but the fact they have a 5-2 record despite a few early season issues will be a concern for their rivals.
5=. Boston Celtics
Record: 5-2
Jayson Tatum and Jaylen Brown have been joined by Jrue Holiday this year to form a new-look big three at TD Garden. Boston started the new season with five wins but back-to-back defeats has shown they are still vulnerable at times.
5=. Minnesota Timberwolves
Record: 5-2
Minnesota came up against Denver in the first round last season and exited the playoffs in five games.
The Timberwolves can match any team in the league as they have a strong roster with strength in all areas, while they have already made a few statements this season - including a 21-point win over the champions and an overtime victory against the Celtics.
Click here for all you need to know about the NBA Defensive Player of the Year award.
8=. Indiana Pacers
Record: 5-3
The Pacers are trying to end a four-year absence from the playoffs and they have a young, hungry team who have made an excellent start to the season.
With Tyrese Haliburton and Bennedict Mathurin both looking sharp in these early stages of the campaign, there could be more to come from the Pacers.
8=. Oklahoma City Thunder
Record: 5-3
Oklahoma City Thunder are another youthful team with plenty of potential. Shai Gilgeous-Alexander impressed last season as did Luguentz Dort and Josh Giddey, and they have been joined by Chet Holmgren after his rookie season was delayed by a serious injury.
Click here for all you need to know about the NBA Rookie of the Year award.
10=. Houston Rockets
Record: 4-3
Houston Rockets have embarked on a new era under former Boston coach Ime Udoka and, after a rocky start, they have found a groove early on.
Houston lost their first three games but have since picked up four victories in a row - already beating their longest winning streak from the previous campaign.
10=. Atlanta Hawks
Record: 4-3
Former Utah Jazz coach Quin Snyder has the Hawks flying after seven games.
Atlanta have picked up wins over Milwaukee and Minnesota already this season, and with Trae Young in form they will be hoping to make a bigger impact in the playoffs after a first-round exit last year.
10=. Orlando Magic
Record: 4-3
Orlando are looking to kick on with their young team and last year's Rookie of the Year winner Paolo Banchero has picked up where he left off.
The Magic have only reached the playoffs twice in the last 11 years, but could be postseason contenders this year.
13=. Phoenix Suns
Record: 4-4
After landing Bradley Beal over the summer to form a big three with Kevin Durant and Devin Booker, Phoenix were among the championship favorites before the campaign began and a win over Golden State in their first game looked promising, but they've failed to impress since.
Click here for 2023/24 NBA Championship odds.
13=. Brooklyn Nets
Record: 4-4
Expectations surrounding Brooklyn were fairly low coming into the season but they have quietly gone about their business. The Nets lost a close game with Milwaukee earlier this week, but took down former guard James Harden's LA Clippers in their last game on Wednesday.
Click here for all you need to know about the NBA Most Improved Player award.
13=. Toronto Raptors
Record: 4-4
Toronto have made a solid start under new coach Darko Rajakovic with four wins in their opening eight games, while former Rookie of the Year Scottie Barnes looks like an early contender for the Most Improved Player honor at +650.
13=. Miami Heat
Record: 4-4
Miami Heat went all the way to the Finals last season but fell short against Denver.
The Heat missed out on Damian Lillard during the offseason. But they still have plenty of quality and once again they seem potential underdogs for overall glory at +2800 to win the Championship outright.
13=. New York Knicks
Record: 4-4
The early signs for New York Knicks looked a little concerning as they managed just two wins in their first six games.
But back-to-back wins over the Clippers and San Antonio Spurs may have settled their nerves as they look to improve on last year's run to the conference semifinals.
13=. New Orleans Pelicans
Record: 4-4
New Orleans are regarded as potential outsiders by a few observers this season and their hopes of a successful season largely rest on Zion Williamson staying healthy.
The forward has featured in six of their eight games, but is still some way off his best and there may be much more to come from the Pels if he can get back to that level.
19=. Los Angeles Clippers
Record: 3-4
After acquiring James Harden from Philly, the Clippers have one of the strongest teams in the NBA on paper and initially they looked like a real force with three wins in their first four games.
However, three successive defeats have seen them drop down the standings in the West. They lost both of Harden's first two games as a Clipper, 111-97 against the New York Knicks and 100-93 to the Brooklyn Nets.
19=. Sacramento Kings
Record: 3-4
The Kings were the surprise package last season as they claimed the third seed in the West, earning a second Coach of the Year award for Mike Brown.
Sacramento have genuine playoff hopes this year after a stunning 2022/23 season but have endured a mixed start. They have lost twice to the Rockets and twice to the Golden State Warriors so far.
21=. Cleveland Cavaliers
Record: 3-5
The Cavs have made a poor start but wins over Golden State and New York prove they are still a threat, and they should climb the standings in the East in the coming weeks.
21=. San Antonio Spurs
Record: 3-5
There is plenty of interest around San Antonio this season after they landed Victor Wembanyama with the first pick in the 2023 Draft.
The Frenchman is the clear -350 favorite for the Rookie of the Year award and has settled in well in the NBA, averaging 18.8 points and 8.5 rebounds-per-game, but whether or not he can lead them into the playoffs remains to be seen.
21=. Portland Trail Blazers
Record: 3-5
Portland have embarked on a new era and a rebuild after Lillard's switch to Milwaukee. The early signs are fairly promising, but postseason involvement looks a big ask for the Blazers this season.
21=. Los Angeles Lakers
Record: 3-5
LeBron James is now the oldest active player in the NBA but he remains a key man for the Lakers, averaging 24.4 points, 8.1 rebounds, and 5.4 assists in 34.8 minutes per game this season.
The Lakers needed a late run to claim their postseason place last year and already have a bit of catching up to do after opening with a 3-5 record.
25=. Chicago Bulls
Record: 3-6
Chicago Bulls missed out on the playoffs last year and qualifying this season may well be a minimum requirement for coach Billy Donovan.
The Bulls remain without Lonzo Ball due to injury, but with Zach LaVine and DeMar DeRozan on their roster a 3-6 start will still be viewed as a disappointment.
26=. Washington Wizards
Record: 2-5
Washington are still a work in progress after capturing Jordan Poole from Golden State. The Wizards' 2-5 start indicates they might struggle to challenge for a playoff spot.
26=. Charlotte Hornets
Record: 2-5
Charlotte opened the new season with an impressive win over division rivals Atlanta, but have managed just one win in six attempts since.
28=. Utah Jazz
Record: 2-7
Utah are a team in the early stages of a rebuild and are unlikely to challenge for a top 10 spot in the West, but they are capable of pulling off the occasional upset, as they showed when beating the Clippers earlier in the campaign.
28=. Detroit Pistons
Record: 2-7
Detroit finished at the bottom of the East last season and the Pistons sit in 15th in the conference after seven defeats in nine games.
30. Memphis Grizzlies
Record: 1-7
Memphis are a team in crisis mode as Ja Morant is suspended for the first 25 games of the season and Steven Adams is out for the season.
The Grizzlies will be stronger when Morant returns, but whether or not they will be able to recover after what has been a terrible start so far is less clear.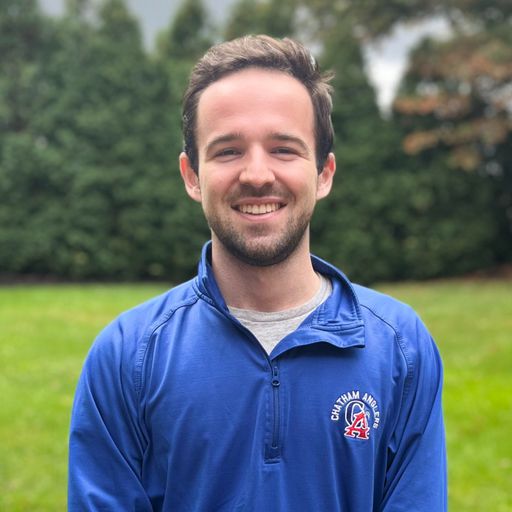 David Schneidman