The undefeated British light-heavyweight champion Dan Azeez will be striving for further conquests in the sport in 2023.
Introducing 'Super' Dan Azeez...
Tale of the Tape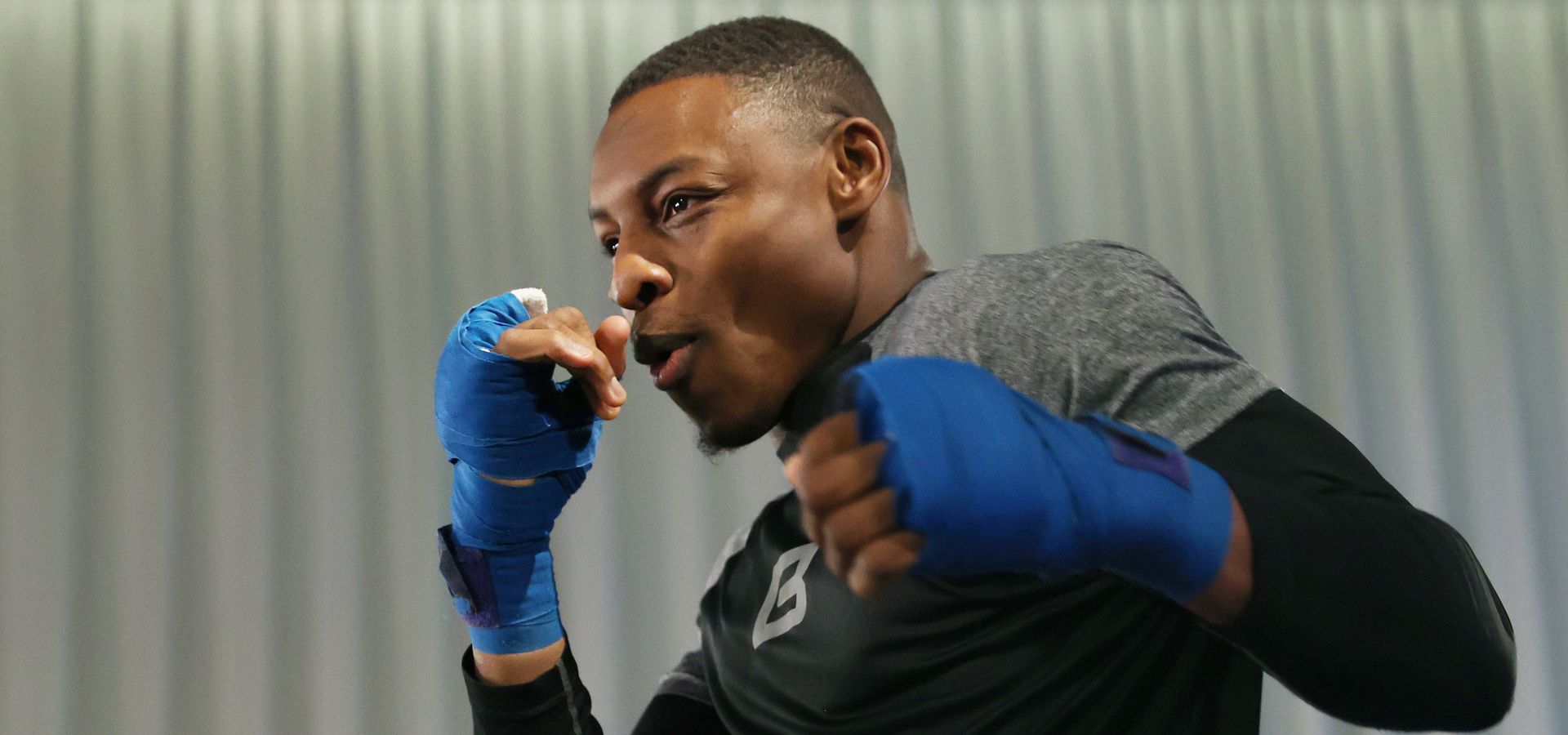 | | |
| --- | --- |
| Name | Dan Azeez |
| Nickname | 'Super' |
| Nation | United Kingdom |
| Place of Birth | London |
| Age | 33 |
| Weight Division | Light heavyweight |
| Stance | Orthodox |
| Height | 5ft 10in |
| Professional Fights | 18 |
| Professional Wins | 18 |
| Knockouts | 12 |
| Professional Losses | 0 |
Professional Boxing Record
Dan Azeez has an undefeated boxing record of 18-0. Some of his most notable fights include:
Rocky Fielding (W - TKO, R8) - 17th December 2022, Bournemouth International Centre. (Retained the British light-heavyweight title; Won the vacant Commonwealth light-heavyweight title).
Shakan Pitters (W - UD) - 3rd September 2022, M&S Bank Arena, Liverpool. (Retained the British light-heavyweight title).
Hosea Burton (W - TKO, R7) - 20th November 2021, The SSE Arena, Wembley. (Won vacant British light-heavyweight title).
Lawrence Osueke (W - PTS) - 14th December 2019, Brentwood Centre. (Won vacant English light-heavyweight title).
Charlie Duffield (W - TKO, R6) - 20th July 2019, The O2 Arena, London. (Won vacant Southern Area light-heavyweight title).
Getting to know... Dan Azeez
We spoke to Dan Azeez about all things boxing...

Who are your favourite fighters of all time?

Marvin Hagler, Michael Nunn, Winky Wright (defensive come forward fighter, one of the best high guard defences, excellent southpaw jab), Salvador Sanchez, Orlando Canizales (Bantam switch hitter).

What has been your favourite fight in your career so far?

Southern Area title win v Charlie Duffield 20th July 2019.

What would you say is your best attribute in boxing?

My discipline

Do you have any interesting pre-fight rituals/ superstitions?

I've always been told not to from my days as an amateur, but I do wear the same socks for every fight.

What is your ultimate goal in boxing?

I want people to know whatever you want to achieve in life is attainable regardless of whether you get told you can't or shouldn't do something. You can as long as you dedicate yourself.

The more titles I win and the further I move towards the top the more this can inspire people and turn doubters into believers.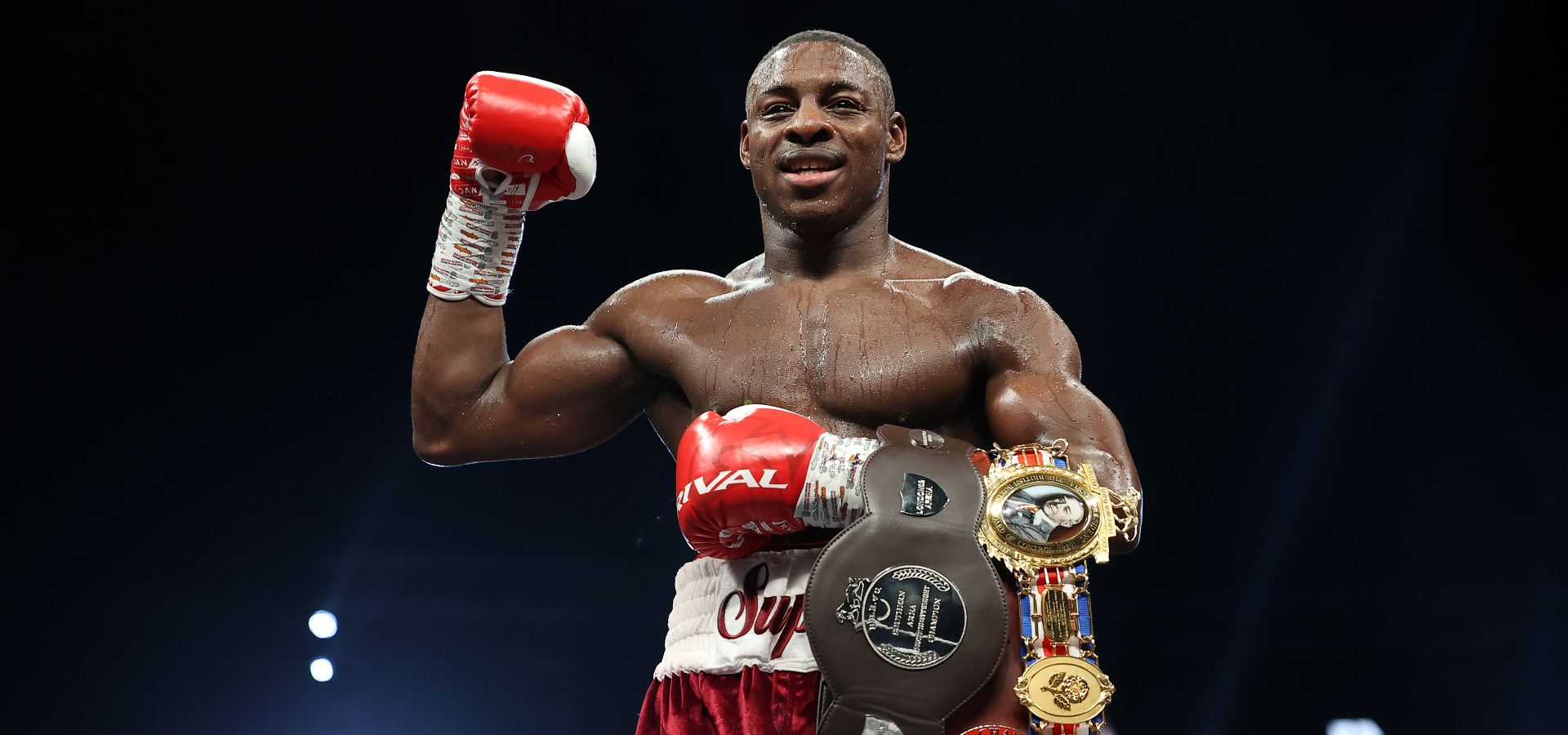 Azeez celebrates winning the vacant British light-heavyweight title following victory over Hosea Burton at the SSE Arena in Wembley in November 2021.
'Super' Dan also took the time to outline his passions outside of his sporting career...

Who are your favourite music artists?

Michael Jackson

Favourite food?

At the moment I have a thing for Italian food.

Favourite film?

Life (Eddie Murphy & Martin Lawrence) may not necessarily be my favourite but I always find myself watching it, or Beverly Hills Cop, and Harry Potter.

Favourite holiday destination?

Kenya

Favourite TV series?

The Fresh Prince of Bel-Air

Favourite sportsperson outside of boxing?

Kobe Bryant
Next fight
Azeez has no upcoming fight confirmed, but did call out former Commonwealth light-heavyweight champion Lyndon Arthur late last year with a view to setting up a mouth-watering potential London v Manchester clash.