The £1,000,000 6 Scores Challenge jackpot was narrowly missed out on, with a total of £217,000 paid out in consolation prizes.
bet365's free-to-play 6 Scores Challenge game allows customers to win cash prizes by correctly predicting the results of six pre-selected football matches each week, with a total jackpot of £1,000,000 up for grabs should participants get each prediction right.
The return of Premier League action following the World Cup break saw punter-friendly scorelines, with two players still in the running for the jackpot ahead of the final match between Manchester United and Nottingham Forest at Old Trafford.
The £1,000,000 jackpot may not have gone but we've had another big pay-out of over £200,000 in consolation prizes...
With the two remaining participants holding out for 2-0 and 2-1 home wins, both players narrowly missed out following the Red Devils' 3-0 triumph in which Brazilian midfielder Fred scored the third goal in the 87th minute.
Despite this near miss, there were a lot of players who earned consolation prizes for getting three, four or five of the six score predictions correct following a thrilling set of festive fixtures in the Premier League.
6 Scores Challenge - Terms and Conditions
bet365's Steve Freeth said: "The £1,000,000 jackpot may not have gone but we've had another big pay-out of over £200,000 in consolation prizes after the latest round of the 6 Scores Challenge taking us to well over £1,000,000 on that front.
"Over 15,000 players correctly predicted three out of six, almost 2,000 managed to get four and 60 received £1,000 each for five correct results after a set of fixtures that included a dramatic stoppage-time Ait-Nouri winner at Goodison Park, Darwin Nunez forgetting his shooting boots at Villa Park and substitute Fred scoring late to seal three points for Manchester United.
"The good thing is, as it's the festive period, we don't have long to wait for the next set of fixtures in the 6 Scores Challenge."
Indeed, the next round of Premier League fixtures is just around the corner, with the £1,000,000 maximum prize still there to be won.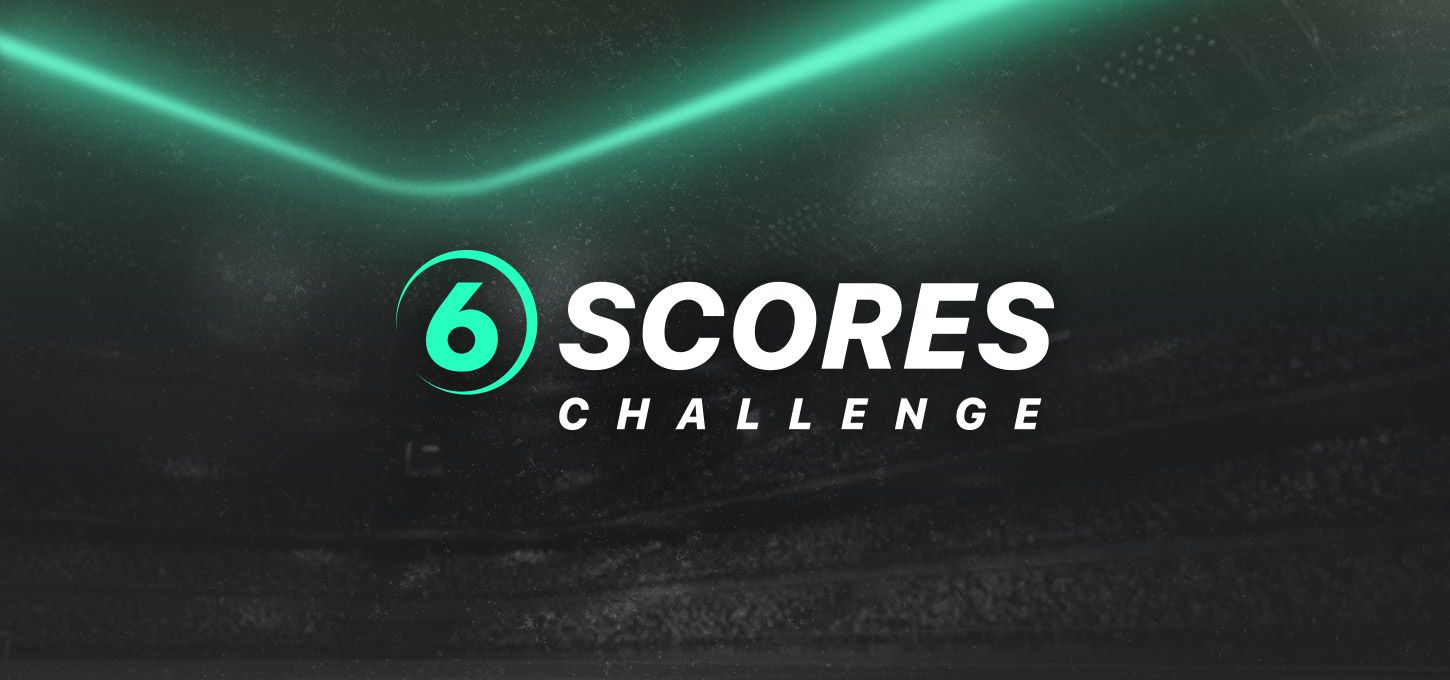 Here are the next set of Premier League fixtures to predict with bet365's 6 Scores Challenge:
Fulham v Southampton
Manchester City v Everton
Newcastle United v Leeds United
Brighton v Arsenal
Tottenham v Aston Villa
Nottingham Forest v Chelsea
6 Scores Challenge prize breakdown:
Three correct scores - £5
Four correct scores - £50
Five correct scores - £1,000
Six correct scores - up to £1,000,000
If more than one entrant correctly predicts all six results, the total amount of applicable prize-money for correctly predicting all six results in that round will be shared equally between all entrants that manage to do that in that round.