bet365 News Team
Updated: 15 Nov 23 15:12
Published: 02 Jun 23 15:11
We caught up exclusively with three-time champion Michael van Gerwen as he bids for a fourth success on the world stage at Alexandra Palace.
The Dutch superstar, who became a seven-time Premier League winner earlier this year, hasn't won the PDC World Darts Championship for the last four years.
Since beating Michael Smith to win the trophy in 2019, van Gerwen has twice lost in finals, losing to Peter Wright in 2020 before Smith got his revenge in last year's final.
In between those final defeats, Dave Chisnall whitewashed him in the quarter-finals of the 2021 staging, before Covid-19 ended his World Championship bid the following year.
Van Gerwen is more determined than ever to win the event he treasures most, and he believes that he's already missed glorious chances to add to his three world crowns.
"My family, my kids and my wife, they are number one, then it's the World Championship," said van Gerwen.
"I could have had two more that I can blame myself for but those are things I cannot change any more. I also played a final in the Premier League where Peter Wright missed seven match darts.
"This is how darts works, sometimes you win and sometimes you lose.
"The biggest ones, especially the World Championship, it's a painful one to lose, but that happens in sport. You have to take that and you have to move on."
Michael van Gerwen: Match of my Life
There is no doubt that van Gerwen already ranks as one of the greatest players to ever play the game; his trophy haul and record-breaking averages are testament to that.
However, the consensus amongst fans is that he needs more victories on the world stage to be up there with the likes of Phil Taylor, who lifted the trophy 16 times.
Van Gerwen isn't one to be drawn into that particular discussion and regardless of how many trophies he wins, he will never be completely satisfied.
"No, that's not really a debate for me, if I see what I have done in the sport and for myself and how many trophies I have won, I think I have done well already.
"For me it's never enough, even if I win two or three, it's still not enough for me.
"That's how you have to think, I'm not coming to tournaments to be runner-up or a quarter finalist, I'm there to win.
"Of course you're not going to win all the tournaments, but you need to make sure you're going to get the right ones for yourself."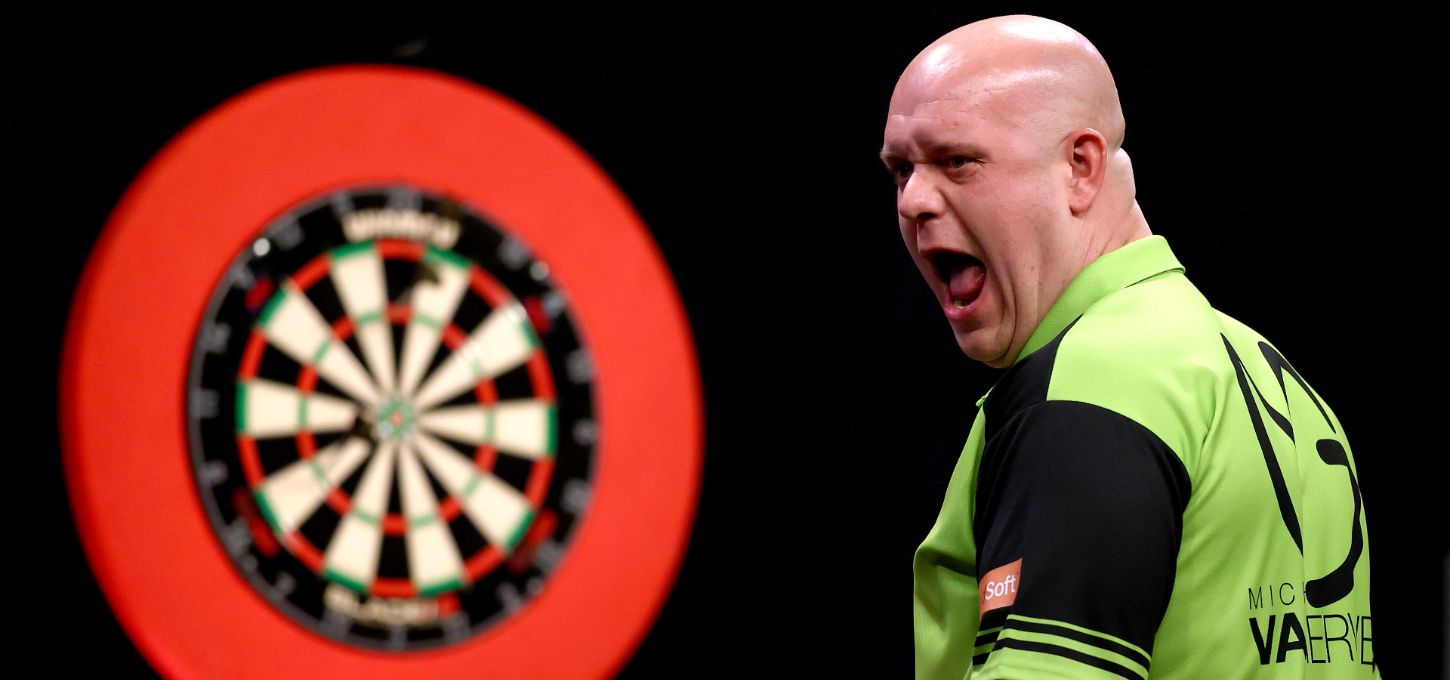 With the likes of Gerwyn Price, Smith and Wright regularly challenging for major honours, the World Championship has never been more open.
Whilst van Gerwen is reluctant to compare the current crop to previous eras, he believes things are different compared to when Taylor and Raymond van Barneveld were in their prime.
"The field is wider with the better players, but the absolute top has dropped a bit, that's what I think.
"There's also more tournaments now, so you can't really compare it with years ago, every era is different.
"You can't compare Messi with Pele, there's no point."