bet365 News Team
Updated: 27 Nov 23 08:24
Published: 01 Jun 23 09:44
In our exclusive interview, Grand Slam champion Luke Humphries believes he is capable of becoming world champion ahead of the 2024 tournament.
The 28-year-old has reached the quarter-finals of the PDC World Darts Championship on three occasions, before coming unstuck to Michael Smith, Peter Wright, Gary Anderson in 2019, 2020 and 2022 respectively.
All three of those players have been able to lift the most coveted prize in the sport, and now Humphries himself is targeting success in the World Darts Championship after lifting the World Grand Prix, Grand Slam and Players Championship titles in recent weeks.
When asked if winning the big one at the start of 2024 was his target, 'Cool Hand Luke' delivered an emphatic response.
"It has to be, obviously it's an achievement to get to the quarters and semis because it's a good run to get there, but there's only one thing you want to do when you play in the World Championship and that's win it, because it changes your life," said Humphries.
"If I become runner-up I'll be happy but it's not going to change my life, if I win it will change my life and there's only one target when you turn up there.
"It would be a dream come true. I think it's what we all play this game for, we all want to be world champion.
"I believe my time will come and I believe I can win a world title.
"To go on and win it this year would be fantastic; picking up that world title is one we all dream of. I am looking forward to trying again and trying to win it."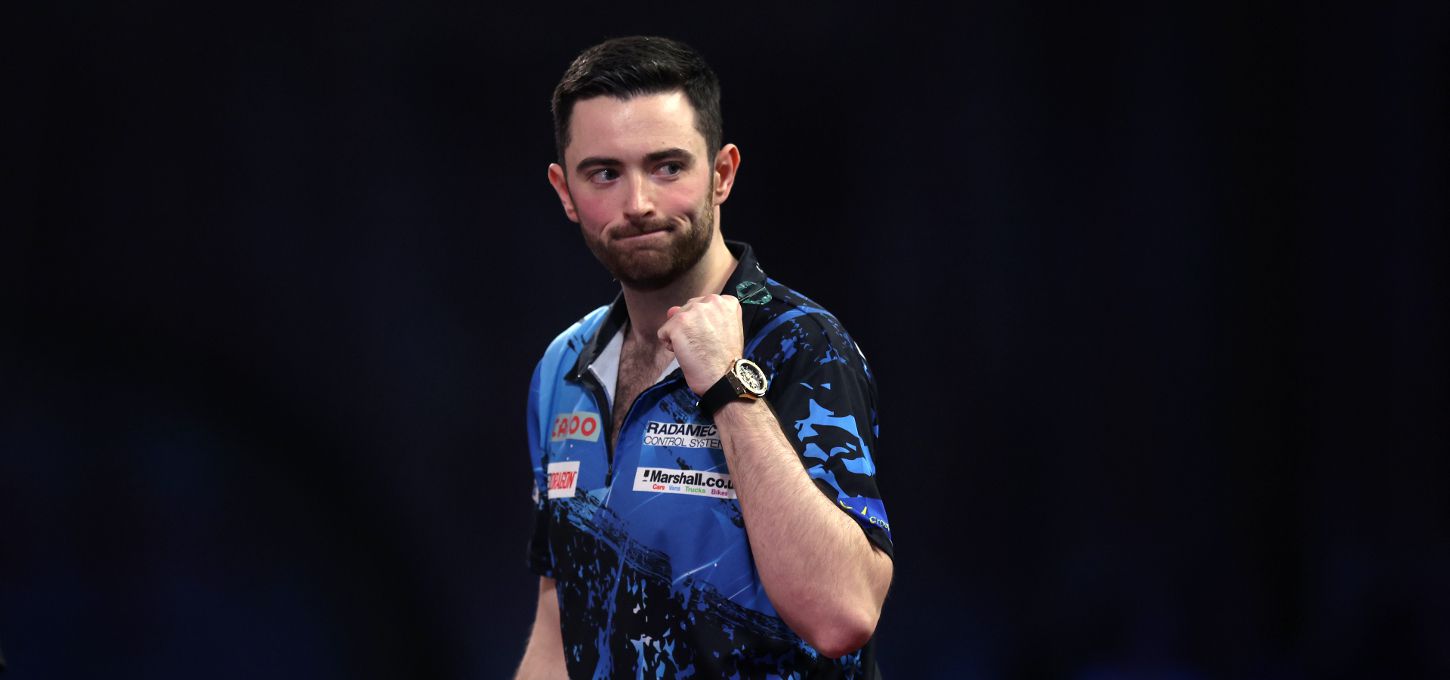 Major hoodoo ended at World Grand Prix
Humphries has produced some fantastic performances on the European Tour in recent times, recording victories in the Czech Open, European Grand Prix, European Matchplay and the German Grand Prix.
However, he was still without a win on a TV stage heading into the World Grand Prix in Leicester.

That run was ended in superb style as Humphries embraced the double-in, double-out format with his trademark double-16 often getting him away early throughout the week.

After breezing past Daryl Gurney and Luke Woodhouse without dropping a set, Humphries then defeated Peter Wright in a tense quarter-final before whitewashing Joe Cullen 4-0 in the semi-finals.

That set up a final with former world champion Gerwyn Price, who was targeting his second World Grand Prix title. But Humphries rose to the occasion and secured his first major trophy in style with an emphatic 138 checkout, completing a 5-2 victory.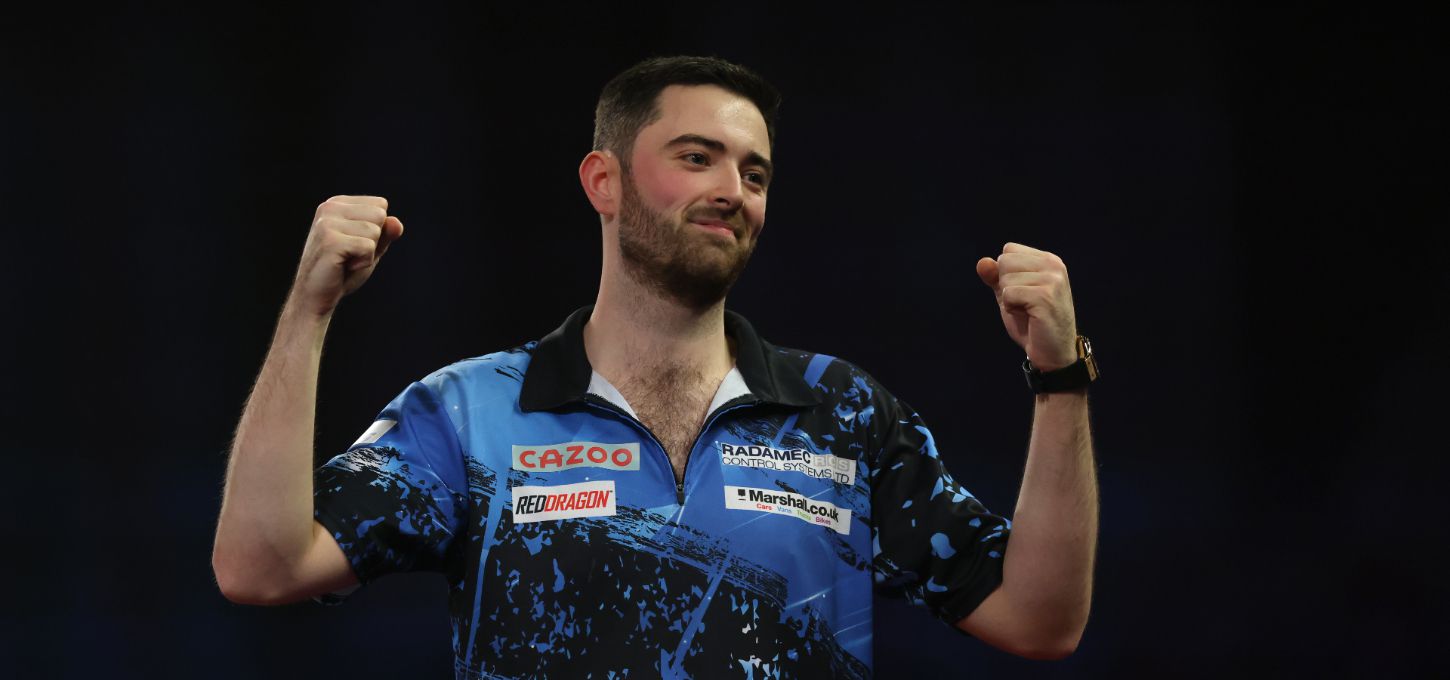 Grand Slam and Players Championship success follows
After breaking his duck on the TV stage, further major success followed in Wolverhampton just a month later.

Humphries was in sensational form to comfortably advance from a group containing former world champion Gary Anderson, the dangerous Dirk van Duijvenbode and Steve Lennon.

The knockout stage saw him beat close friend Ryan Searle 10-7 with a 105.42 average, before beating Anderson again in a 16-14 thriller.

After overcoming James Wade in the semi-finals, Humphries was then in imperious form to beat Rob Cross 16-8 in the final.

Just a week later, Humphries tasted victory yet again, as he completed a incredible turnaround to beat Michael van Gerwen in the final of the Players Championship.

He now heads to the World Championship as the most in-form player on the planet.
New generation and belief
Michael Smith won the 2023 World Championship as he defeated three-time winner Michael van Gerwen to become world champion for the first time.
Humphries, who is now 7/2 favourite to win the 2024 World Darts Championship, believes a new generation is coming through and says he has the ability to follow in Smith's footsteps.
"The last few years it's been won by Peter Wright, Gerwyn Price and now we've got a younger world champion in Michael Smith.
"I don't think you're ever too young to win a world title. I think the sport is evolving; it used to be an over 35 year old's sport. The younger people are coming through and are able to win big titles at such a young age, which was kind of unheard of 30 years ago.
"I don't think there's an age limit now on when you can go and pick up the biggest titles in the sport.
"Every major you play in is nothing like the worlds, the worlds is something different.
"You can't be off because you won't win it, you have to have six or seven games on the trot of playing brilliant darts and it's not an easy thing to do.
"You've got to beat so many good players, everyone gets up for it and that's why it's so hard to win.
"I've got the ability and if my mentality allows me to go on and play the best darts I can, then I could definitely pick up that world title.
Any odds displayed were correct at the time of writing and are subject to fluctuation.