Mark Mothershaw
Updated: 28 Jun 23 08:28
Published: 26 May 23 09:40
World champion Michael Smith recalls his bet365 US Darts Masters success of 2022 and reveals his hopes of recapturing the title for a second time at New York's iconic Madison Square Garden in June.
Bully Boy, 4/1 to win this year's event, romped to an 8-4 success over Michael van Gerwen in the showpiece final 12 months ago, having previously dispatched of Peter Wright, Gary Anderson and American qualifier Doug Boehm during the two-day event.

His New York triumph came hot-on-the-heels of his Dutch Open success and victory on Night 16 of the 2022 Premier League in Newcastle-Upon-Tyne, whilst it more importantly served as a springboard for even greater success at both the Grand Slam and World Championships.

"I had just come off winning the night at the Premier League, I had won the Dutch Open and then went on to win the bet365 US Darts Masters too, and they were three big wins for me," he told bet365 in an exclusive interview in the build-up to the forthcoming tournament.

"It's just unreal to think about the people that have been in that venue, the iconic sports stars and singers and everybody else and then there is a kid from St Helens who steps in there for the first time and wins the tournament.

"It may only be a World Series event to some, but for me, to win at that venue was a really special moment and something I am proud of.

"A lot of people were doing interviews saying that darts was the winner that weekend, but, believe me, everybody wanted to win because of where the event was taking place.

"To be the first to do that was incredible," Smith added. "I have only ever jumped once when I have won a match playing darts, and that was against Phil Taylor in 2013, so you knew what it meant to me when I won it last year.

"It was a fantastic place to be and a fantastic event to be part of, and that win, on the back of the other two, really set me up for an incredible end to the season."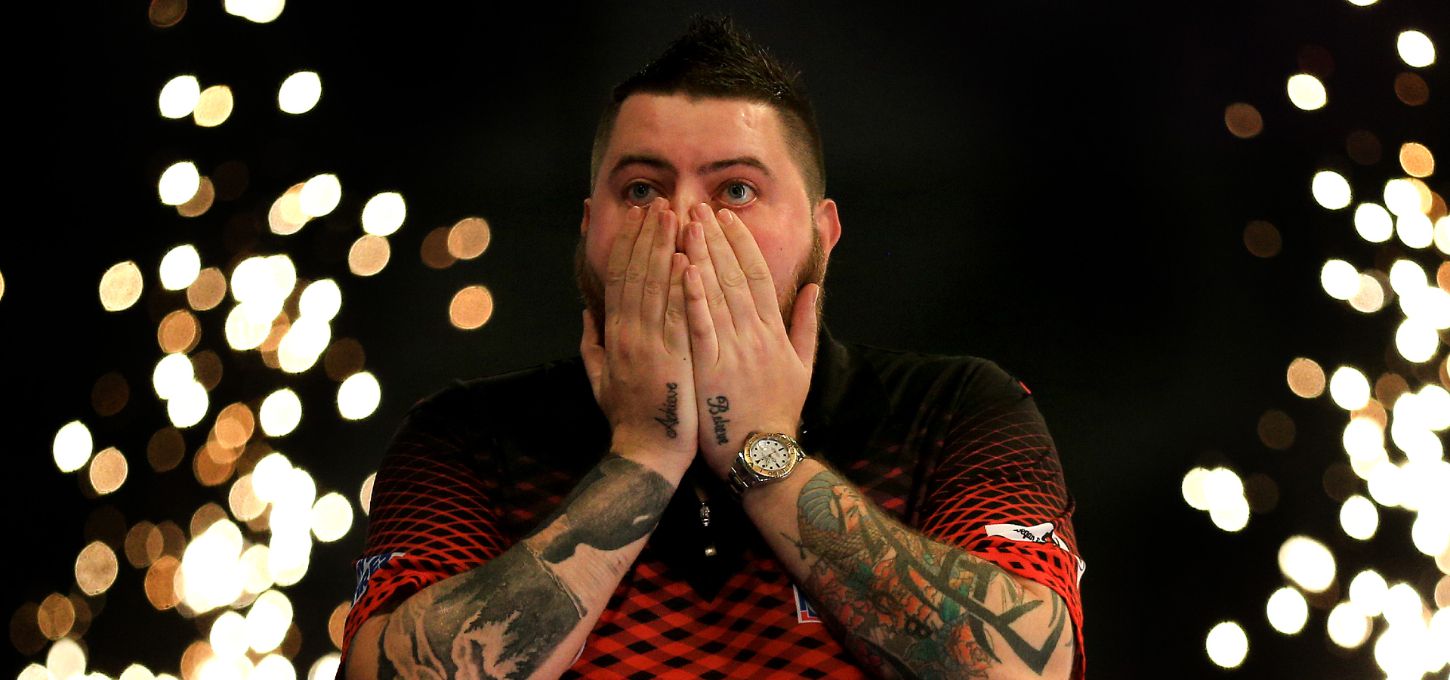 Despite the disappointment of his semi-final Premier League defeat at the hands of Michael van Gerwen on Thursday night, Smith will jet out to the United States confident of recapturing the bet365 US Darts Masters title for a second consecutive year, spurred on by the attendance of his family.

"I just can't wait to get back over there - this time I will have my family there with me too; my kids and my wife, so hopefully I can win it again," he said.

"Last year I knew that I may never have another opportunity to play at Madison Square Garden, so it was all about living it and trying to do what I do best.

"We even had to start the final last year 15 minutes late because there was a big NHL game taking place upstairs, so the buzzer was going off and all sorts, which was a bit mad. It's just crazy to think that I was in there, winning at the same time.

"Even walking through Times Square and seeing the bet365 US Darts Masters advertisement up on the huge billboard - it was surreal.

"Hopefully I can have my picture up on there as we all walk down to the venue this year."

View the latest bet365 US Darts Masters odds

Odds displayed within this article were correct at the time of writing and are subject to fluctuation.