Mark Mothershaw
Updated: 14 Oct 23 23:27
Published: 14 Oct 23 15:03
Re-live the action from Manchester's AO Arena as Tommy Fury and Logan Paul reign supreme on the biggest night of crossover boxing in history.
X Series - The Prime Card: Live Blog
KSI v Tommy Fury: Bet Boosts >>
Logan Paul v Dillon Danis: Bet Boosts >>
KSI v Tommy Fury: Rob Tebbutt's Tips
KSI v Tommy Fury: Tale of the Tape
Logan Paul v Dillon Danis: All You Need To Know
KSI v Tommy Fury: All You Need To Know

FULL FIGHT CARD:

Tommy Fury BT KSI (MD)
Logan Paul BT Dillon Danis (DQ)
Slim Albaher BT Salt Papi (TKO - R4)
Deen the Great BT Walid Sharks (UD)
Anthony Taylor BT King Kenny (UD)
My Mate Nate BT Whindersson Nunes (UD)

View the latest markets, odds and Bet Boosts X Series - the Prime Card

All odds displayed on this page were correct at the time of writing and are subject to withdrawal or change at any time.

X Series - The Prime Card
Live Blog
00:15
Tommy Fury survives scare to beat KSI
Wow, Tommy Fury nicks the tightest of fights, somehow, by one point on two cards to edge a MD success.

I didn't see that coming - especially given the point deduction in the second round, but he will be mightily relieved.

That was a real scare and the crowd inside the arena are not happy with that decision.

Tommy won't mind one bit though - he is over the moon. And so is Tyson Fury - who is in attendance supporting his younger brother.

What a remarkable end to an enthralling night of action.

KSI looks crestfallen, and understandably so. He looked to have done enough to get the W tonight, but it just wasn't to be for him.

00:12
KSI v Fury - Round 6
Wow, we go to the scorecards, and the general consensus is that Tommy Fury has not done enough here!

This could be a monumental boxing upset...

Everything KSI touches turns to gold - could this be another night that defines this remarkable life and career of the Londoner?

Incredible scenes - we await the official result, but I think KSI nicks this with that point deduction for Fury.

00:08
KSI v Fury - Round 5
Fury is struggling to land anything of note on KSI, who is moving around that ring like a prime Sugar Ray Leonard.

His foot speed is outstanding, and it's bamboozling Fury.

We are almost at the point, given the point deduction too, where Fury needs a stoppage...

Not many were predicting this!

00:04
KSI v Fury - Round 4
Another round that was incredibly difficult to score.

KSI is being the busier, but he is feeling fatigued - that said, he is throwing shots left, right and centre, and some are connecting.

Fury is being more calculated, but is he doing enough?

That is the big questions, and, personally, I don't feel as though he is.

00:00
KSI v Fury - Round 3
A much better round for Fury - he is starting to showcase his boxing credentials here, and is taking over the fight.

He needs to back this up in the fourth round, especially given he had been deducted a point for that shot to the back of the head in the second.

KSI is starting to look a little tired, and Fury has to seize the opportunity.

There isn't much in this, but we have three rounds to go - it could go either way...

Who are you edging with?

View Latest Odds

23:56
KSI v Fury - Round 2
Fury deducted a point for a shot to the back of the head - that could have major implications to the outcome of the bout.

KSI possibly edged the first round too, so Fury has it all to do now.

He is without doubt the better boxer, but KSI has been electric in there.

KSI is now the 4/6 favourite, with Fury priced at 6/4 to win the fight. WOW.

23:52
KSI v Fury - Round 1
An electric start from KSI who landed a really early blow to the jaw of Fury, but Fury has weathered the storm and ended the round the stronger of the two.

He needs to fight behind that jab to try and keep KSI off of him - as he looks eager to lunge forward and fling shots at any opportunity.

KSI looks very mobile in there, and has had success - this could be a lot closer than many have predicted.

View Latest Odds

23:22
KSI v Tommy Fury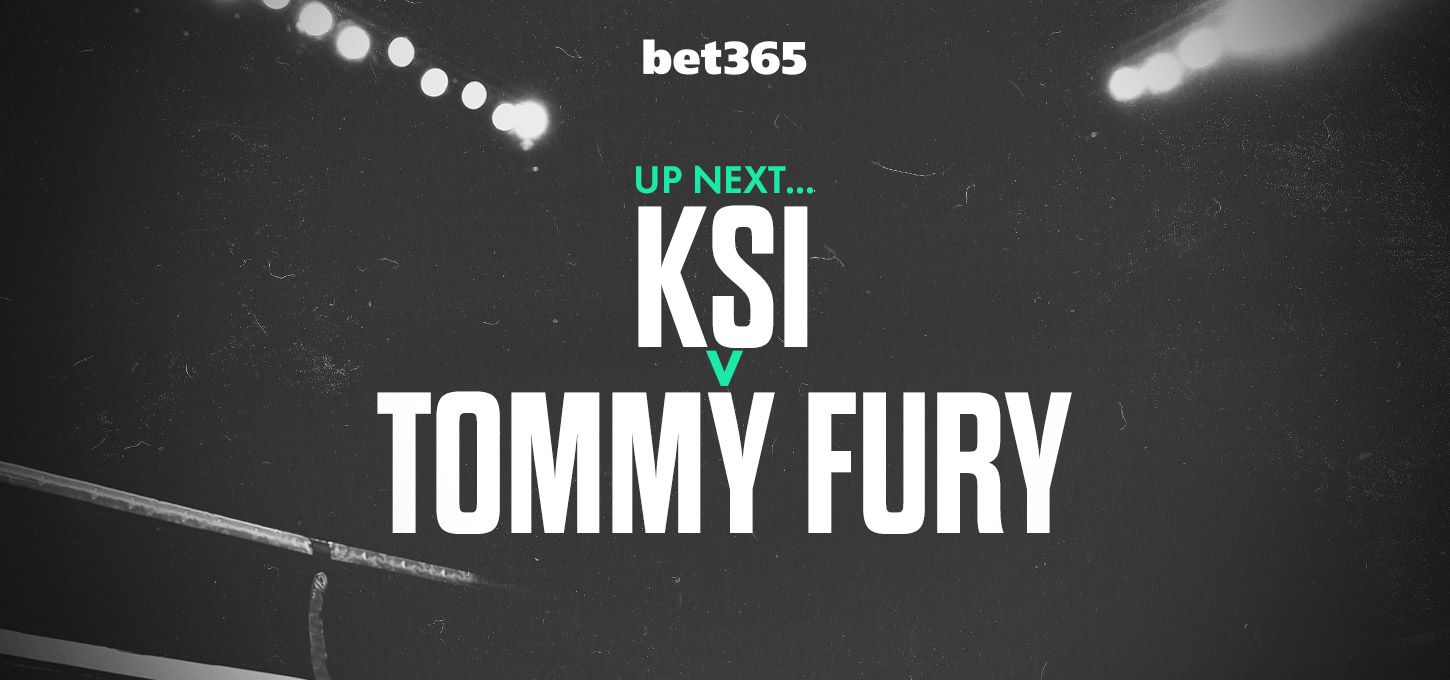 So, after that incredible and bizarre ending, we turn our attentions towards KSI v Tommy Fury!

KSI is the 11/4 underdog, Fury, the professional boxer, is understandably the 2/7 favourite.

This should be a belter!

23:20
Paul beats shambolic Danis by DQ
All three judges score every round to Paul, but the official decision is a victory to Paul by DQ.

What a shambolic ending to the fight - Danis was truly abysmal.

I doubt we will see him back on the Misfits card in the future...

23:15
Paul v Danis - Round 6
Wow what a crazy ending as Danis tries to get Paul in an MMA move right at the end of the final round, before dozens of security staff flood the ring.

Danis was embarrassingly poor - he barely laid a glove on Paul, who was superb from the first bell to the last.

In fact, he attempted more shots at the security staff who intervened than he did at his opponent. Unbelievable scenes, but Paul will get a clear UD victory here - 60-54 surely!

23:11
Paul v Danis - Round 5
Dillon Danis starting to swing now as we approach the final stretches of this bout.

The MMA star has been hugely underwhelming, offering very little. In fact, Danis has landed just nine punches across the five rounds.

Paul on the other hand has caught his opponent 86 times!

Incredible numbers.

23:08
Paul v Danis - Round 4
Another Logan Paul round and surely now, only a KO will suffice for Danis.

Still, he has yet to put any kind of foot to the metal, but you sense that he is starting to up the ante as he seeks that one shot.

There are no signs of anything causing any danger to Paul, but this is boxing, and you just never ever know.

As of now though, it's all one-way traffic.

23:03
Paul v Danis - Round 3
Another round to Paul as he continues to assert full control of the fight,

Danis is absolutely going to need a knockout to win this, and he has barely thrown a punch, so there appears very little chance of that.

I have no idea what his game plan is right now, and he will be listening to some stern words from his corner man at the interval.

View Latest Odds

22:59
Paul v Danis - Round 2
The fans voice their displeasure as Danis continues to offer nothing in response to Paul's barrage of shots.

The Ohio fighter absolutely pulverised his opponent there - landing at will, but never seriously troubling Danis.

Paul unloaded the tank, and surely the former MMA man knows he has got to meet fire with fire at some point soon?

Paul is now 1/4 to get the win by stoppage.

22:54
Paul v Danis - Round 1
Logan Paul has started incredibly fast and strong, and Dillon Danis has barely thrown a single shot.

It seems as though the New York native has taken the round to size up exactly what Paul's game-plan is, and maybe hoping the YouTube star would over exert himself during the first three minutes.

He will have to shift that tact though moving forward - this is boxing after all, and he is going to have to land one or two shots to test the waters of his opponent.

An easy, and comfortable, first round for Paul.

View Latest Odds

22:23
Logan Paul v Dillon Danis Bet Boosts >>

A reminder of the Bet Boosts >> we have available for the upcoming fight.

Click HERE

22:19
Up Next...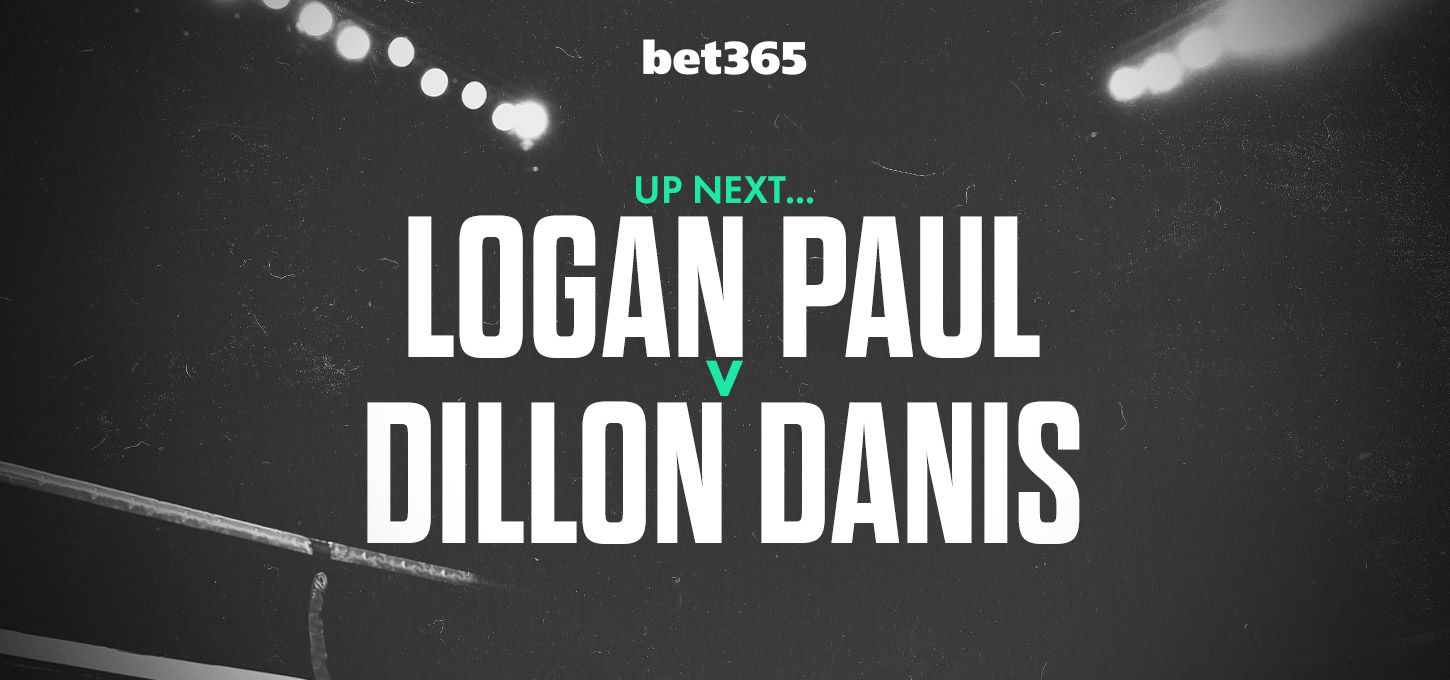 HERE WE GO...

The arena prepares for the arrival of the superstar that is Logan Paul!

The WWE superstar is set for his boxing return as he takes on MMA professional Dillon Danis, and my word there is a lot riding on this.

The build-up has been heated to say the least, and Paul is the big 1/6 betting favourite, which is somewhat surprising given Danis' fighting pedigree.

For me those odds are a tad wide, and Danis - a 4/1 shot - will believe so too.

He believes he will be victorious this evening!

22:16
Slim stops Salt Papi in the fourth
Oh my word - what a stoppage for Slim, who stops Salt Papi.

three rounds of domination from Salt Papi, yet Slim gets a remarkable stoppage after turning the fight on its head in the fourth round.

He moves to 7-0 and becomes the new Misfits middleweight world champion.

That was absolutely incredible.

Slim took a while to adjust to the atmosphere and acclimatise himself, but Salt Papi was looking far too arrogant as he controlled the early parts of the fight, but those heavy shots from Slim proved too much for Salt Papi to recover from.

Wow!!

22:12
Salt Papi v Slim - Round 3
Slim's best round by some distance as he lands a five punch combination to rattle the brain of Salt Papi in the final minute of the third round.

That was exactly what he needs to do - use that jab and keep the fight at distance.

He can't afford to let Salt Papi in close, where he can let rip those big shots to the chin and body.

Slim stole that round with that late barrage for me.

22:08
Salt Papi v Slim - Round 2
A far stronger round for Salt Papi, who looks really solid and strong in there.

He's every bit the 1/12 favourite he is right now - controlling every element of the fight, and looking in pristine condition.

22:04
Salt Papi v Slim - Round 1
Salt Papi the busier of the two, but little was really connecting, but Slim ended the round pretty well.

He managed to get the jab going during the final 30 seconds which will have given him some encouragement.

Salt Papi looks the more powerful, but Slim possesses a huge reach, which is used right, should be able to keep Salt Papi on the back foot.

View Latest Odds

21:36
Up Next...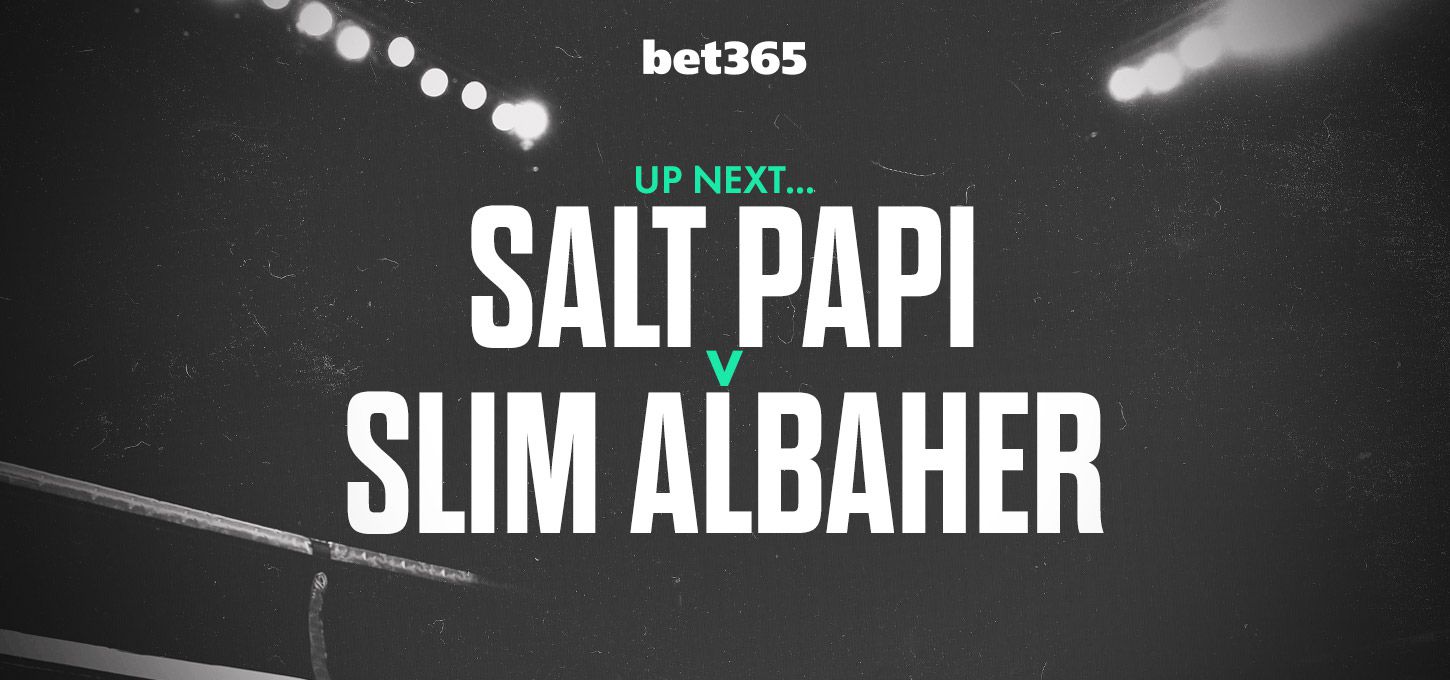 Three down, three to go - next up, is the return of Salt Papi - the new slimline Salt Papi may I add.

Papi is 3/10 to win the bout with his opponent Slim Albaher priced up as the underdog, at 5/2.

21:34
Deen the Great is triumphant
Deen the Great makes it two wins in succession over Walid Sharks, scoring a UD victory.

The judges scored the bout;

49-44
49-44
48-45

A deserved win for the defending Misfits lightweight champion of the world!

21:30
Deen v Walid - Round 5
What a round for Sharks, who does his utmost to get the stoppage he needed.

Fight of the night so far - there is no doubt, but not enough for Sharks, who you'd think will be beaten on points.

Those two knockdowns for Deen and the control he had on the fight rounds one thru four will prove the difference.

That was a cracker though.

21:26
Deen v Walid - Round 4
Sharks continuing to show incredible heart as he sees through another round.

He's been put down twice, has tasted leather far too many times, yet he fights on. This has been a cracker.

It's one way traffic so far and Sharks needs a KO in the final round to win this - there is no doubt.

He's 25/1 to land it.

21:22
Deen v Walid - Round 3
Another hugely impressive round from Deen the Great - who has curst the nose of Walid Sharks.

How Sharks is still standing, I'm truly not sure - he has taken a pounding in there, and looks dead on his legs.

Can he survive yet another round and take it into the fifth and final round.

21:17
Deen v Walid - Round 2
Walid Sharks hanging on for dear life after being sent packing to the canvas twice in the second round.

What a round for Deen that was; Sharks in pure survival mode.

The odds back up what we have just seen in the last three minutes too - Deen is 1/1000 and Sharks is 25/1.

21:13
Deen v Walid - Round 1
A superb first round - both fighters landing big shots, but neither budge!

Walid Sharks definitely enjoying the better of the opening three minutes though - racing out of the traps and wobbling the legs of Deen.

View Latest Odds

20:56
Up Next...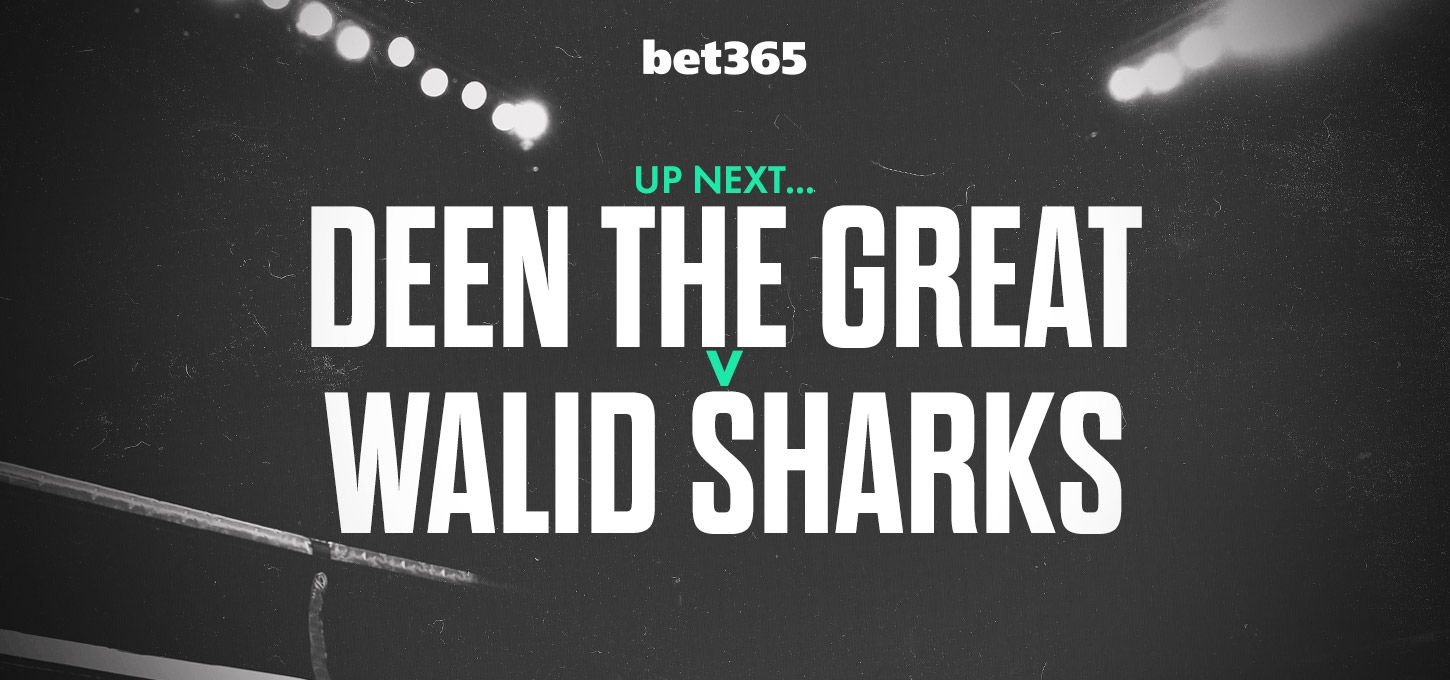 Deen the Great is up next as the seconds tick down towards the main events.

Deen - 8/13 - takes on 6/5 shot Walid Sharks.

20:54
Anthony Taylor becomes Misfits world champion
And the new light-heavyweight Misfits world champion is Anthony Taylor, as he scores a UD victory over Englishman, King Kenny.

As comfortable a win as they are likely to come at this level of the fighting game - he never looked troubled and used his feet to shift around the ring superbly.

He controlled the pace from start to finish, and Kenny had no answer to any of the questions posed to him.

20:51
Kenny v Taylor - Round 5
A far quicker start from Kenny, who a few pundits were backing to win this one on points - but there is no way he is getting the W tonight.

Taylor has fought cleverly - stopped Kenny from delivering that jab - rushing around the ring quickly and almost charging into the body of the Englishman, bull-like.

Kenny looks very frustrated - he knows the outcome of the judges' impending decision.

20:47
Kenny v Taylor - Round 4
Well, another round over and another round to Taylor.

King Kenny is really up against it here and is going to need to deliver a knockout in the fifth and final round if he is to become a Misfits world champion.

Californian Taylor is well on top and is now 1/40 on to win the title.

20:43
Kenny v Taylor - Round 3
Anthony Taylor still the far busier of the two, but it's all very messy.

He is charging in at will, and Kenny is almost allowing him to do so. He needs to work the counter to far better effect.

If he can do that and land that heavy blow he possesses, then he could strike a KO blow.

20:39
Kenny v Taylor - Round 2
Not a lot of clean-cut action - lots of hustle and bustle, but not a lot of quality.

Taylor has undoubtedly been the busier of the two - Kenny is far bigger in terms of height, and has got to use his size advantage.

View Latest Odds

20:35
Kenny v Taylor - Round 1
Anthony Taylor closing the distance well, getting in there and landing shots, but King Kenny has had success too.

Taylor is moving incredibly well and stopping Kenny from landing that jab.

Both fighters will be content with the starts they have made, but it's the American, Taylor, who is 4/7 to win this fight, who has looked the sharper of the two.

20:20
Up Next...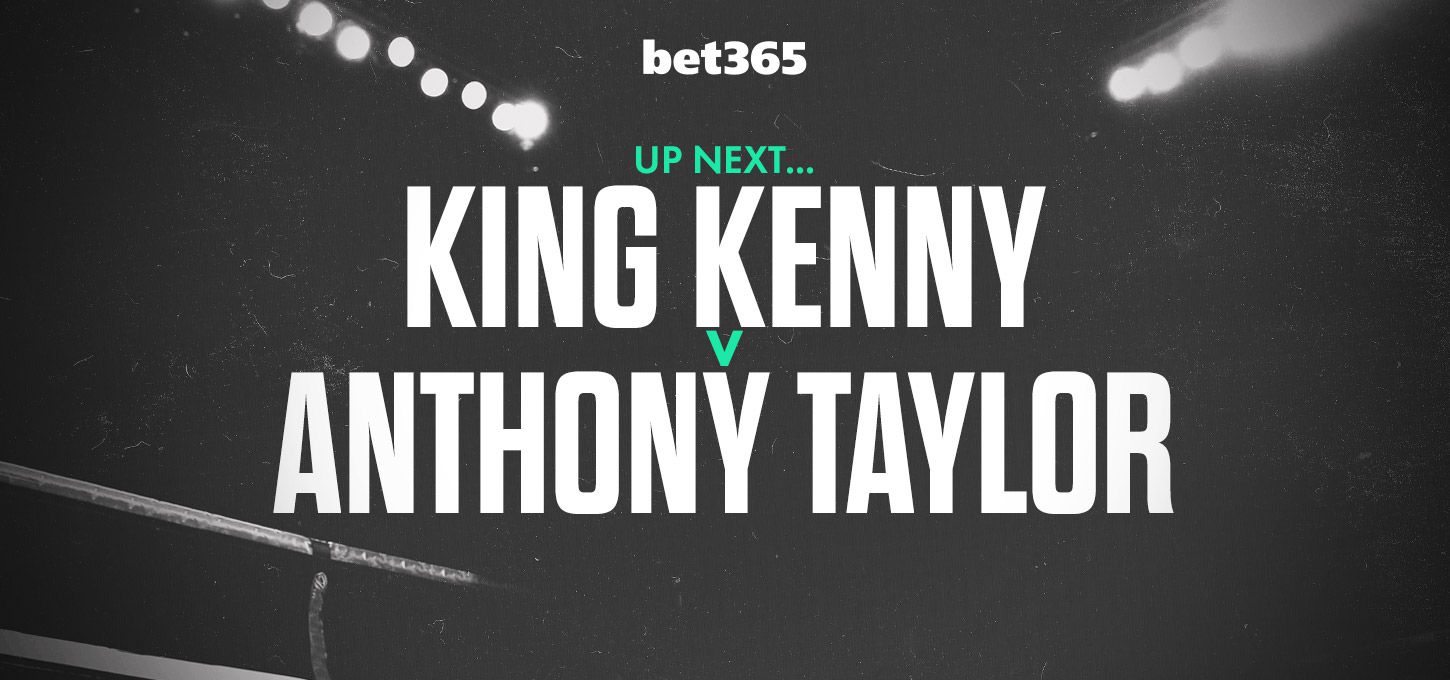 King Kenny v Anthony Taylor is next, and it's Kenny who will take to the ring as the 8/11 favourite.

Taylor is the underdog, priced up at 11/10.

20:18
My Mate Nate Wins!
The scorecards are in, and they read:

40-36, 40-36, 40-36 and the winner by UD, My Mate Nate!

He totally deserved that!

20:15
Nunes v Nate - Round 4
We go to the scorecards - I feel that Nate just about edged that.

he had better combinations, looked the slicker of the two fighters, but Nunes possessed that big heavy body shot, which may have impressed the judges.

Let's see what the outcome is - I wouldn't rule the draw out here...

20:11
Nunes v Nate - Round 3
Another good quality round with plenty more shots landing.

Look, for the purists, this isn't what you'd expect to see at a bona-fide boxing event, but it is still entertaining nonetheless and the quality is pretty decent.

The fighters are giving it their all too - we head into the final round with this bout in the balance.

20:07
Nunes v Nate - Round 2
Nunes landing a number of powerful body shots, marking up his opponent in the process.

I'd like to see the land percentage stats because Nunes seems to be landing that big fight hook to the kidney every time he launches it.

Nate needs to find that sting in his shot and put the Brazilian on the back foot a little.

Nunes 4/6 right now and Nate is 21/20.

20:03
Nunes v Nate - Round 1
A far more boxing-like opening round than the tag-team match a little earlier.

Nate started really well, took control using his jab to good effect nut Brazilian social media influence Nunes has certainly warmed into the fight.

Delicately poised after the first - both men look to have something about them.

19:55
My Mate Nate takes to the ring...
Here we go, the first one-on-one bout of the night - My Mate Nate takes on Whindersson Nunes.

We are set for four three-minute rounds in the light-heavyweight division.

No In-Play markets available on this one, but Nunes is the strong 1/3 favourite with Nate priced up at 12/5.

19:25
KSI v Tommy Fury Super Boost >>>
We've just gone live with a Super Boost for this evening's main event!

Tommy Fury is now 6/4 - from 5/6 - to register 1 or More knockdowns tonight.

How about that for a BOOST?

19:14
Up Next...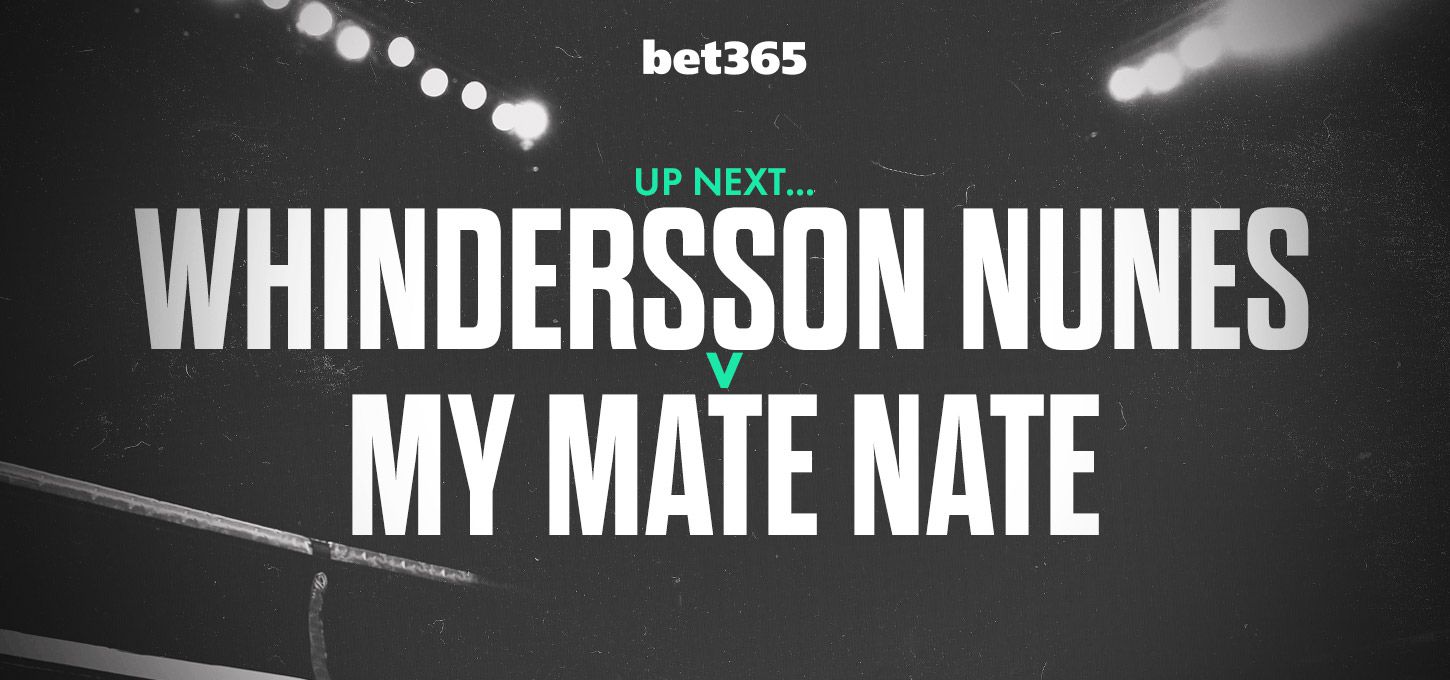 So, the first bout that we will be covering this evening - with markets available - is Whindersson Nunes v My Mate Nate!

Yeah, get ready for some pretty crazy names tonight - and some pretty crazy bouts to boot!

Saying that, we are about to see a tag-team boxing match. No odds available on this one - thankfully - as I really do not know what to expect.

Anyway, after this opening fight, we have the first bout that we will be covering, and the prices are as follows:

Nunes is the odds-on 1/3 favourite, with My Mate Nate the 12/5 outsider.

18:00
Welcome...
Hello and welcome to the bet365 Sports & Betting News site for live coverage of the Misfits X Series - The Prime Card, headlined by the cruiserweight showdown between social media superstar KSI and professional boxer Tommy Fury.

The build-up has been heated, but tonight, things will be settled inside the squared circle, with the hotly-anticipated showdown set to get underway from around 23:15.

Tommy Fury, understandably as the professional fighter, is the 2/7 favourite, with KSI priced up at 11/4 to cause a mammoth shock and upstage Tyson Fury's younger brother, who is looking to extend his unbeaten boxing record.

The co-main event promises to be equally as fiery too, as Logan Paul, the hugely successful American social media influence, takes on MMA star Dillon Danis - presuming there is no late drama, following the pre-weigh in shenanigans on Friday.

At one point it looked as though the exhibition bout would be cancelled after Paul failed to make weight, but at the second time of asking, he fell within the limit, so as it stands, the show will go on - and that one is set to start at 22:15.

But in Misfits, you just never know!

There's also a stacked undercard to look forward to, featuring Salt Papi v Slim Albaher, Whindersson Nunes v My Mate Nate and Dean the Great v Walid Sharks.

It promises to be an enthralling and entertaining night of action, albeit maybe not one for the true boxing purists.

Either way, we are here to provide updates throughout the night, kicking off with the first fight of the live televised card at around 19:00.

Remember, you can watch all of the action on DAZN PPV, with the event priced at £19.95.

KSI v Tommy Fury
Bet Boosts >>

Fight Outcome (5 Way):
KSI by Decision or Technical Decision
Was 13/2 >> Now 15/2

Round Betting:
Tommy Fury to win in Round 4
Was 17/2 >> Now 10/1

Bet Builder:
Fight Result: Tommy Fury
2 or More Total Fight Knockdowns
Under 4.5 Rounds
Was 6/1 >> Now 7/1

Bet Builder:
Fight Result: KSI
KSI to score 1 or More knockdowns
Over 3.5 Rounds
Was 10/1 >> Now 11/1

Most Punches Thrown:
Tommy Fury
Was 5/6 >> Now 10/11

View all available Bet Boosts for X Series - The Prime Card

Logan Paul v Dillon Danis
Bet Boosts >>

Fight Outcome (5 Way):
Logan Paul by Decision or Technical Decision
Was 3/1 >> Now 13/4

Round Group Betting (1):
Logan Paul to win in Rounds 1 - 3
Was 13/8 >> Now 7/4

Round Group Betting (1):
Dillon Danis by Decision or Technical Decision
Was 15/2 >> Now 17/2

View all available Bet Boosts for X Series - The Prime Card

KSI v Tommy Fury
Rob Tebbutt's Tips
Our resident boxing expert Rob Tebbutt provides his tips ahead of Saturday's Misfits bill-topping bout between social media superstar KSI and professional boxer Tommy Fury.

Tebbutt's Tips:

Tommy Fury to win by KO, TKO or Disqualification @ 6/5
Tommy Fury to win between Rounds 1 - 3 @ 3/1

KSI v Tommy Fury
Tale of the Tape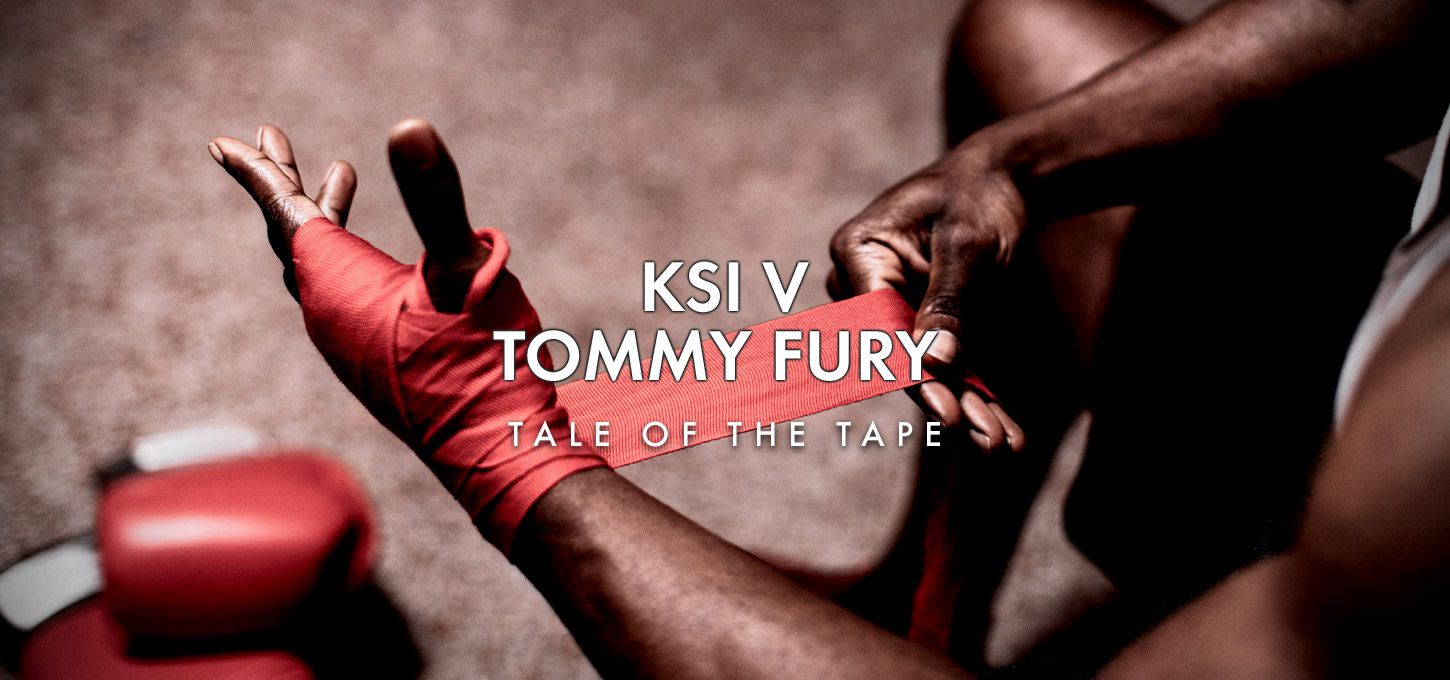 We analyse the credentials of YouTube sensation KSI and Tommy Fury as the pair get set to contest one of the biggest crossover boxing bouts in history.
| | | |
| --- | --- | --- |
| | KSI | Tommy Fury |
| Odds: | 11/4 | 2/7 |
| Age: | 30 | 24 |
| Nickname: | The Nightmare | TNT |
| Height: | 5ft 11ins | 6ft 0ins |
| Reach: | 76ins | 80ins |
| Weight: | Cruiserweight | Light-heavyweight |
| Trainer: | Alexis Demetriades | John Fury |
| Record: | 5-0 (1 NC) | 9-0 (4 KOs) |
| Titles: | Misfits cruiserweight champion | None |
| Last Fight: | (No Contest) v Joe Fournier (Sept 2022) | W (SD) v Jake Paul (Feb 2023) |
Read the full KSI v Tommy Fury - Tale of the Tape article

KSI v Tommy Fury
All You Need To Know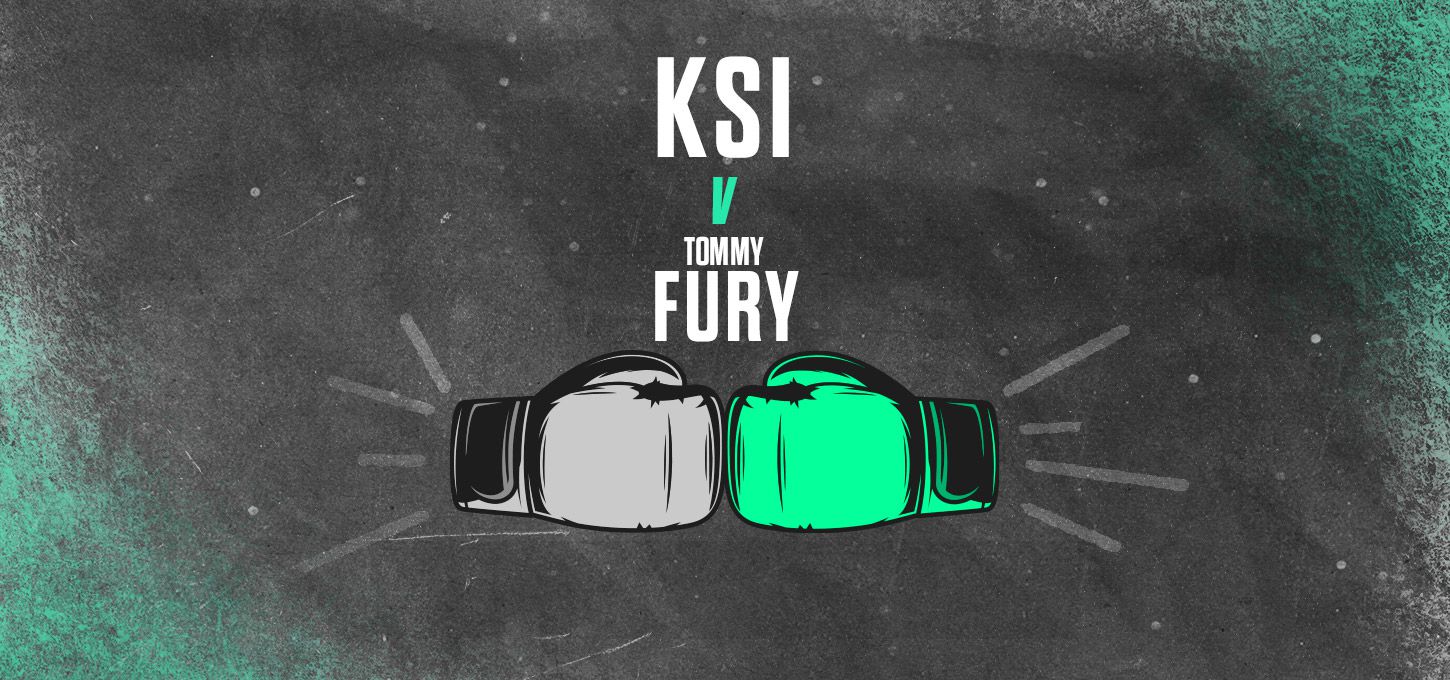 Fight date, ring walk times, undercard, how to watch and lots more - read our comprehensive All You Need To Know guide ahead of Saturday evening's headline bout between KSI and Tommy Fury.

KSI v Tommy Fury - All You Need To Know

Logan Paul v Dillon Danis
All You Need To Know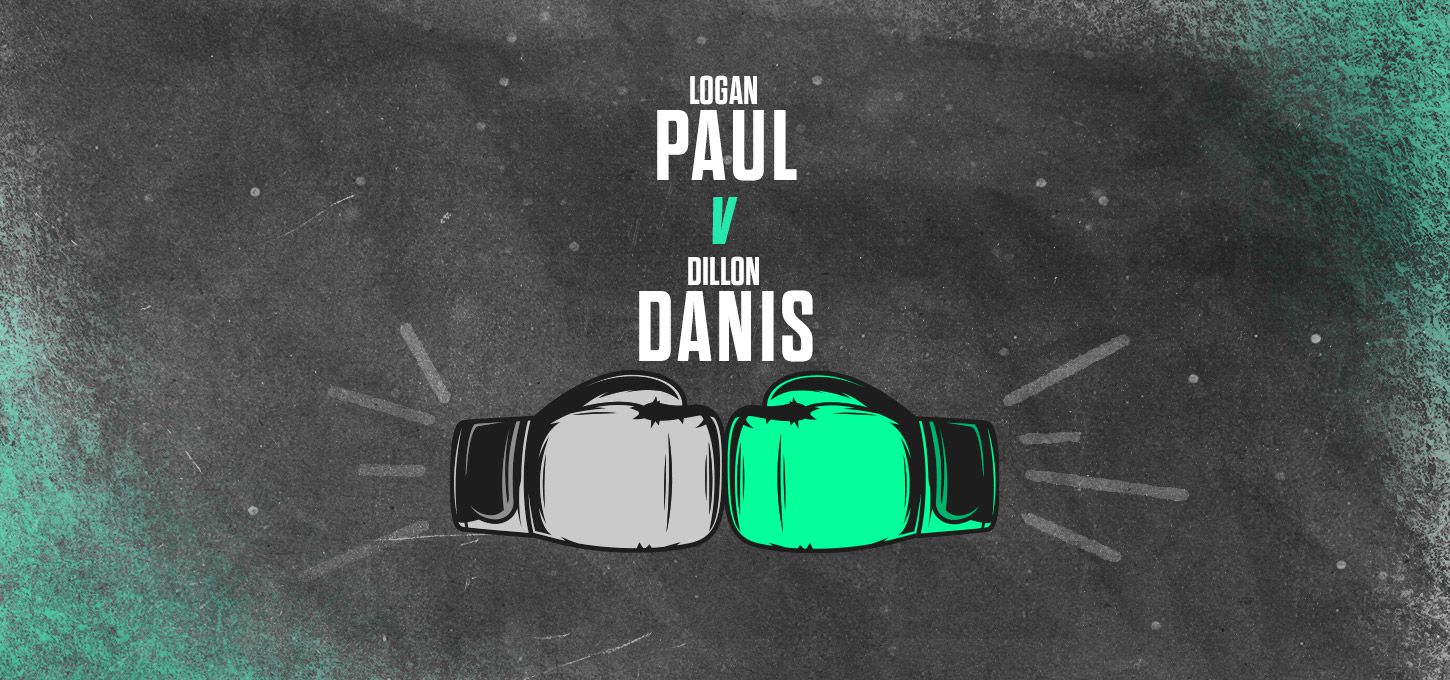 Everything you need to know about Logan Paul v Dillon Danis as the pair get set to settle their differences on the undercard of KSI v Logan Paul.

Logan Paul v Dillon Danis - All You Need To Know