Keith Deller
Updated: 02 Nov 23 15:25
Published: 02 Nov 23 14:08
1983 World Champion Keith Deller selects four players to keep close tabs on during the forthcoming 2024 World Darts Championship, and beyond.
It's fair to say that our very own darts expert Keith Deller isn't adverse to the odd darting upset, with many perceiving his 1983 BDO World Darts Championship final triumph over the great Eric Bristow to be the biggest upset in the history of the sport.
Deller, the then relatively-unknown qualifier from Ipswich, was as long as 100/1 with some bookmakers to capture the world title on debut – and my word, he didn't half make a mockery of those odds.
He edged a tense and dramatic final with Bristow 6-5 to become the youngest ever World Darts Champion and first qualifier to reign supreme in the event; whilst also establishing himself as the only player in tournament history to beat the world number one, two and three in the same event.
Ahead of the forthcoming 2024 World Darts championship, Keith 'The Fella' Deller tells us which of the tournament underdogs could be capable of following in his footsteps and causing a shock or two at London's iconic Alexandra Palace.

Luke Littler (80/1)
Luke Littler has been making history in the Modus Super Series this year, and he's a player who looks destined for a career at the very top of the game.
He has been motoring this season, putting is some astonishing averages – 112s, 115s and many more three-figure scores too – and I just think he is going to be the full package!
I don't say this lightly, but he really does have the style and confidence to follow in the footsteps of the likes of Phil Taylor and Michael van Gerwen – he really can be that good.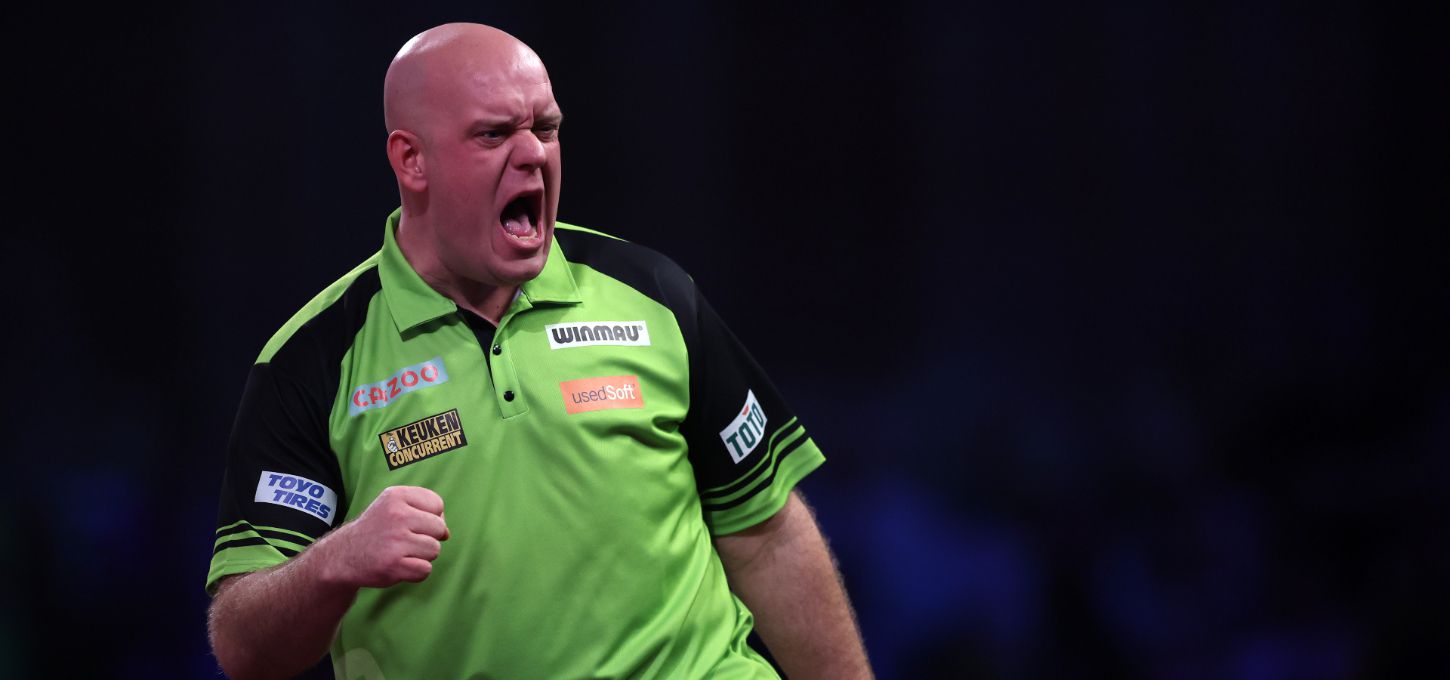 Of course, he is only 16-years-old, so for him to be doing what he has been doing already, against quality and experienced professionals, is incredible.
I fancy him to go straight into his Ally Pally debut and cause a stir.
He will be practising hard, he will arrive in London full of confidence, and, if he can miss those top boys early on, then he could have a real run.
He can hit the big numbers, he is a very good finisher and the only possible issue for him could well be that lack of big-time experience.
Playing on the biggest stage of them all provides challenges in itself however, so for all I am saying about him, it will come down to how well he handles that pressure.
But, there is absolutely no doubting Luke's quality.
Whether it's this year or 12 months down the line, the name Luke Littler will be one that we all become far more familiar with.

Gian van Veen (33/1)
Like Luke, Gian van Veen is another of the upcoming crop of players who possesses the talents to become a household darts name.
Gian and Luke will actually face off against each other in the World Youth Final on the eve of the World Championship, and that promises to be an absolute cracker.
The pair are both two of the real stars of the future, but maybe the difference between Luke and Gian right now is that Gian now has that TV experience, having reached the semi-finals of the European Championship in October.
He will arrive at the Alexandra Palace full of confidence, regardless of whether he becomes World Youth Champion or not.
He fears absolutely nobody, and he proved that in Dortmund recently in ousting the likes of Damon Heta, Daryl Gurney and van Gerwen on that superb run to the last four.
He seems to be a player for those big moments as well – he won four straight games in the deciding leg at the Players Championship 29 in Barnsley, and as we all know, matches on the biggest stage often come down to who can handle their nerve the best.
Gian looks unfazed when he toes the oche looking to close a match out, and that's something you simply can't teach. You either have that bottle or you don't!
I love the way he throws his darts too, he lands that first arrow low inside the double 20 and then stacks the others above it; very similar to the way that Phil Taylor used to do in his heyday.
He's obviously nowhere near the level that Phil got to just yet, but he is without doubt a player to watch this year.
He will be one that the big boys won't want to be pulling early doors – that is for sure.
Cameron Menzies (300/1)
Cameron Menzies is a player who has been in the darting circles for a little while now, but he's somebody who, on his day, can be absolutely outstanding.
The only issue with him is that he is so unpredictable.
One game he can throw in a 115 average and the next an 88! He has such a strange and funny attitude to the game, whereby he just gets up there and kind of see's what happens.
There's no doubt that when he is bang on it though, he is a superb operator, and one that any of the top boys wouldn't relish taking on. He's capable of causing a big upset.
But, by the same token, he could be a dream player to tackle if he isn't on his game. He is just one of those that is one extreme or the other – there's not a lot of middle ground with Cameron.
I just feel that given he is the partner of Fallon Sherrock, who is also at the World Darts Championship this year, the two of them will turn up and be very sharp.
They will be spending a lot of time on the practise board together, and I think Cameron is going to come in to the World Championship in probably as good a shape as he could wish to be.
Whilst he won't want to draw one of those big boys early on, there's no doubting that if he does, and he is on his game, then he is capable of causing an upset.
He's certainly got it within his locker to have a deep run in one of the big tournaments… maybe this year at Ally Pally is his time to do that.

Ricardo Pietreczko (80/1)
Finally, Ricardo Pietreczko, the young German, who caused a real stir at a recent European Tour event in his homeland, where he went on to win the title.
Ricardo has been throwing exceptionally well of late, and the seeds and top players are now fully aware of his qualities.
He's getting more confident each time he takes to the stage, he hits three-figure averages incredibly frequently now and as he showed recently, his finishing can be absolutely faultless.
In fact, in his final victory over Peter Wright at the German Darts Championship in October, he didn't miss a single double.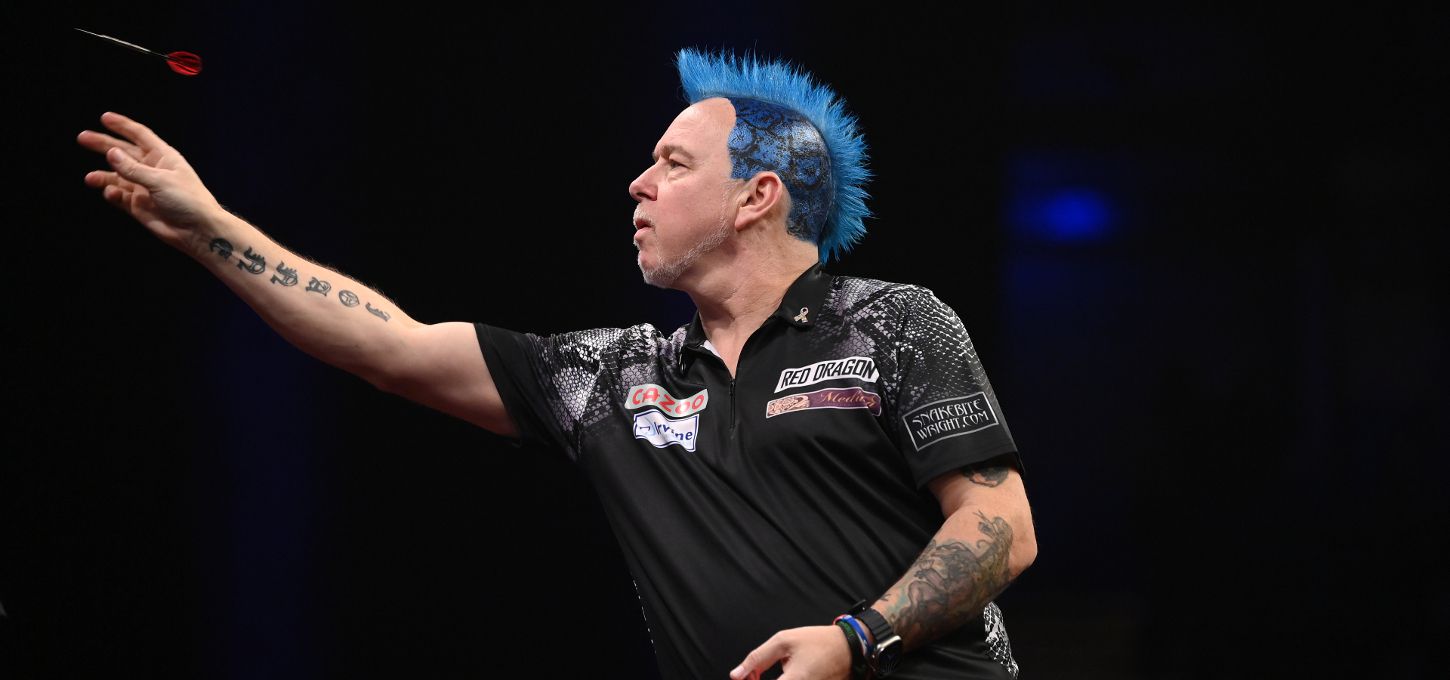 He nailed all eight of his finishes – ending the tie with a 100 percent success rate, which over that distance is unheard of.
Again, he won't be worried too much about the draw – of course he will want to miss the top four or five – and if he does that, then I truly believe that given the way he has played over the past few months, he will be capable of beating any of the other players.
He will have to be at his best to do that, of course, and he will know that, but he has that big European Tour win under his belt now, and it may just prove to be a win that provides him with an almighty springboard for a very successful career in the game.