bet365 News Team
Updated: 14 Mar 23 10:52
Published: 18 Nov 22 16:14
It wouldn't be a World Cup without Brazil, a Group of Death and WAGs, but it also wouldn't be a World Cup without a forensic examination of the teams' kits.
This article was originally published on 18 November 2022
And it's no surprise that this year's batch of football kits have split opinions with fashionistas on social media leaving no strip unstitched.
The England football kit has been branded everything from "cool" to a "monstrosity" with more than one fan hoping Harry Kane is wearing the second kit (red) when he lifts the World Cup on November 18.
Simple seems to have gone down well - take a bow Argentina, Brazil, Wales, Denmark and one or two others - while swooshes, flames and unnecessary artwork have definitely got a thumbs-down - take a hike Belgium and Japan, while the less said about Mexico's "away" kit the better.
But one man's meat, etcetera, and let's face it, World Cup kits will have set tongues a-wagging for as long as there has been a World Cup. And there have been some absolute blinders over the years.
What: World Cup
Where: Qatar
When: Sunday, November 20 - Sunday, December 18, 2022
How to watch: BBC & ITV
Odds: Brazil 7/2, Argentina 11/2, France 7/1, England 8/1, Spain 8/1, Germany 11/1, Netherlands 12/1, Portugal 16/1, Belgium 18/1
Keeping it simple was keeping it cool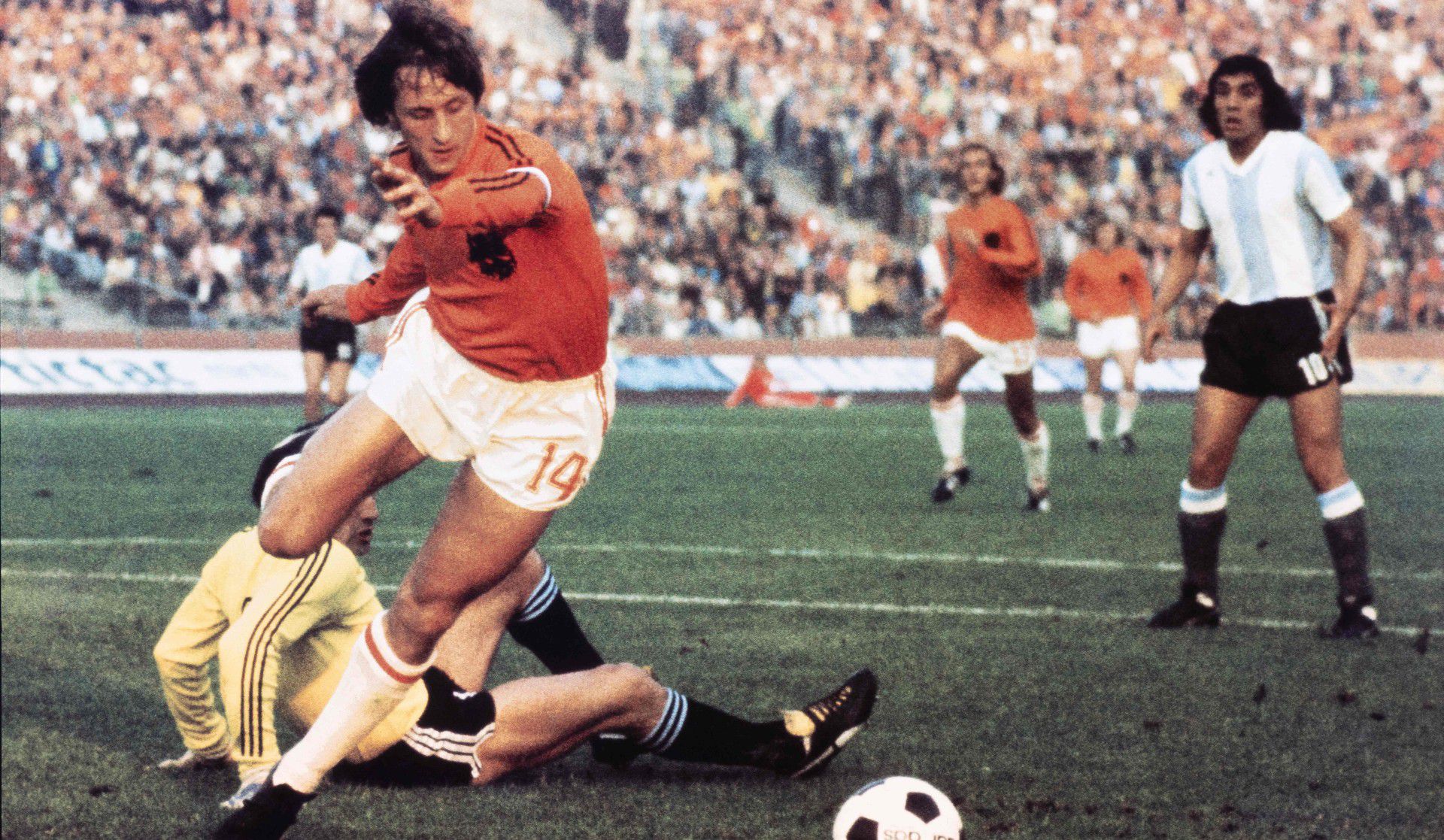 Back in the day, before sponsors, think-tanks and computer-generated colour palettes, it was all so simple.
In 1966, when Bobby Moore was held aloft by his team-mates at Wembley carrying the World Cup, he looked magnificent. Three Lions on his shirt, Jules Rimet was gleaming (that's got the makings of a song, no?) and all because Sir Bobby was in plain and simple red.
Four years later and Pele looked even more magnificent in Mexico City wearing THAT Brazil shirt, the yellow with the green trim.
And so it goes on. The Dutch in '74, Argentina in '78, some of those classic German shirts of yesteryear. There were no splashes and wooshes, no inlays or silhouettes, no flames or fireballs, just simplicity. And it worked.
Blame Spain for kit revolution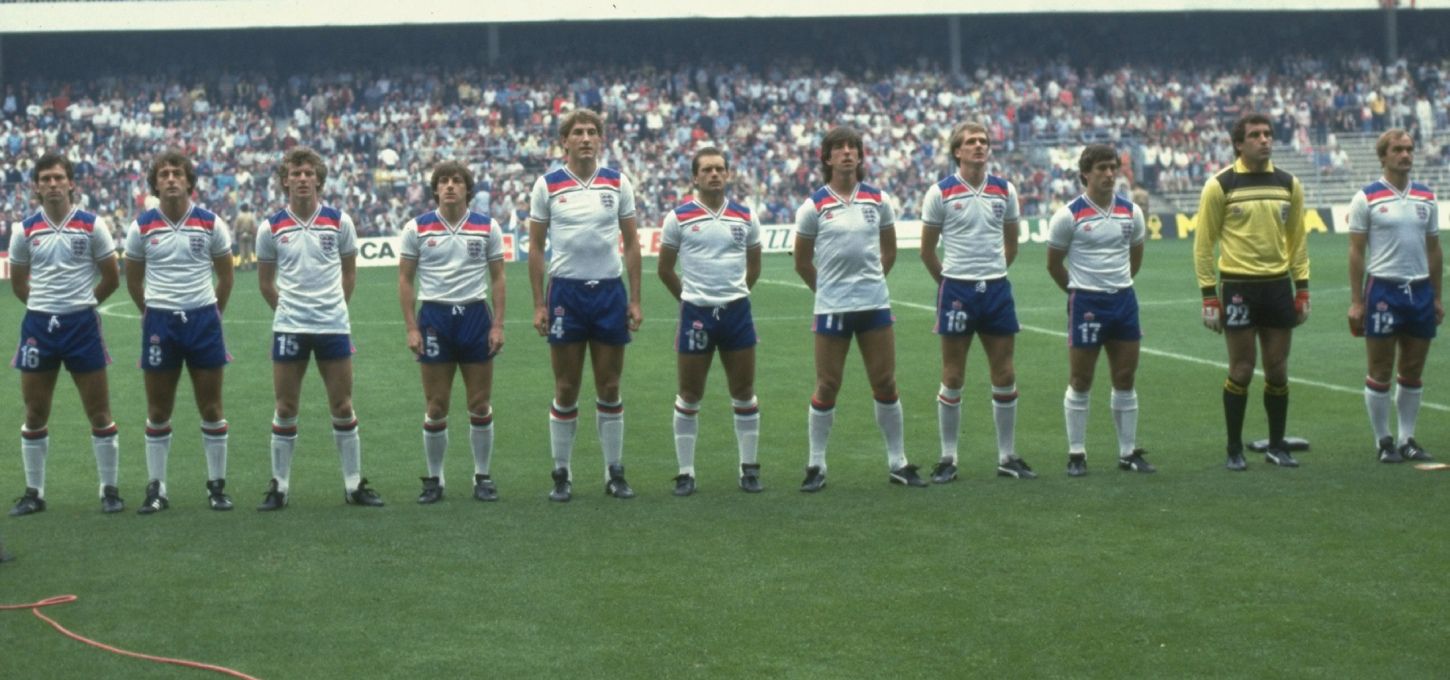 If there was a point when it all changed it may just have been at the 1982 Finals in Spain.
That was when France, Poland, Russia and one or two others discovered the pinstripe, when the Spaniards added a yellow trim and when England, with the help of kit supplier Admiral, came up with that glorious red-white-and-blue patch across the neck of their shirt. And let's not forget, Ron Greenwood's boys didn't lose a game at that tournament. Just saying.
Over the intervening 40 years the gloves have been well and truly off with designers handed a carte blanche to pretty much do what they want - and let's just say the results have been mixed.
USA's all-star disaster?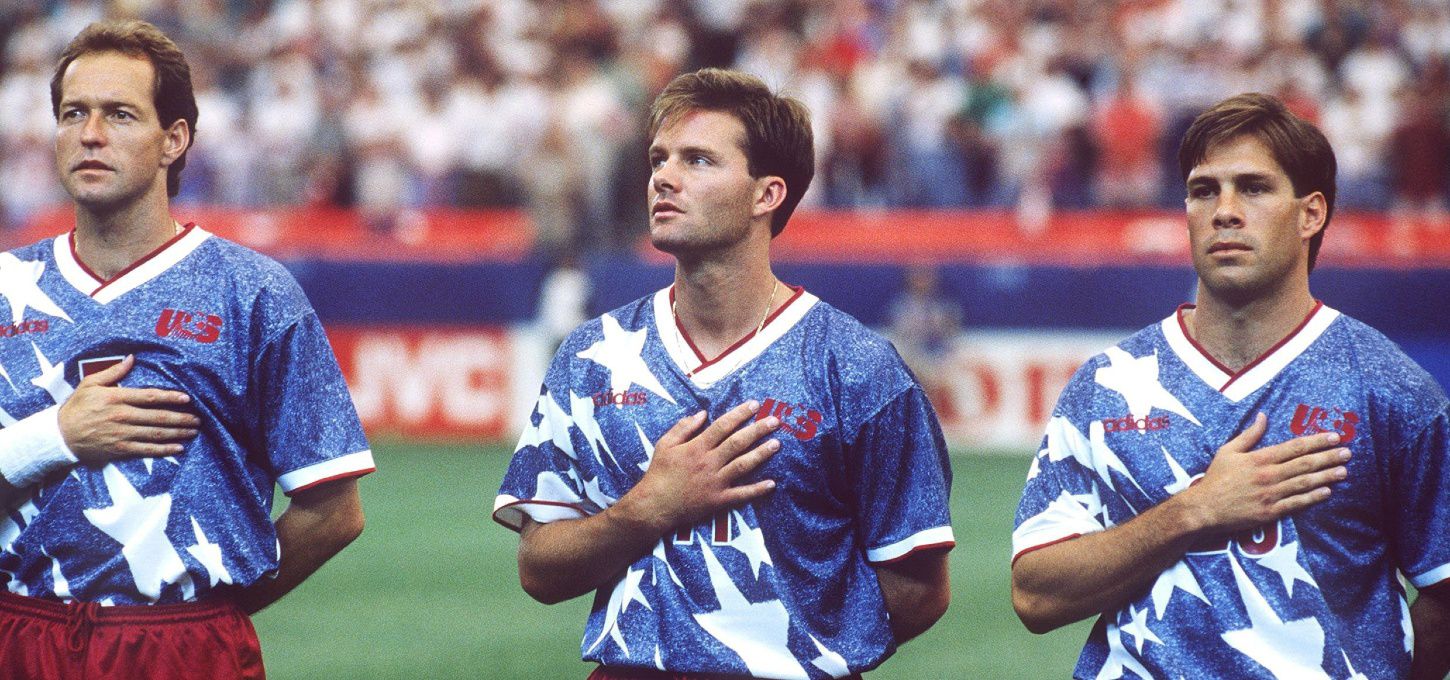 Everyone's got their own idea of football kit heaven and football kit hell, best summed up by what the United States wore at their own World Cup in 1994.
They're a proud nation the US, and they do loud. Given that combination of personality traits perhaps it was no surprise that at a tournament they were hosting they were going to let their hair down visually.
And so they wheeled out something with loads of stars on a denim print, a jazzy logo, all in red, white and blue obviously, and they stood out. They really stood out and a country which didn't know much about soccer but knew everything about showing off, loved it.
Incidentally, it being '94 and the US of A, garish was doing the rounds. Just check out the abominations worn by the likes of Nigeria, Russia, Romania and several more, though wise owls will recall that the colour schemes worn by the likes of Baggio, Dunga and Hagi were far more memorable than the football itself.
Take a bow King Carlos, king of the kits
The best World Cup strips have to be those that predate 1982 with the possible exception of Argentina and Brazil in 1986, and Italy in 2006, though all were based on the simple designs of previous generations.
And everyone will have their own very personal idea of what their favourite might be.
And surely Colombia at Italia '90 would get onto a shortlist though not merely for its loudness, the bright yellow with the red-and-blue wings, but more for who was sporting it - the legendary, wild-haired Carlos Valderrama.
The England football kit from this year's World Cup can't match up sartorially and, in fairness, hasn't tried. But it'll be a million-seller and more if Harry Kane's wearing it when picking up the trophy in a month's time.