Liam Williams
Updated: 22 Oct 22 21:01
Published: 18 Oct 22 15:58
After a historic night in Abu Dhabi, look back on UFC 280 as Islam Makhachev became the new lightweight champion, and Aljamain Sterling defended his bantamweight title.
More UFC News
Main Card Results
| | | |
| --- | --- | --- |
| Lightweight (for vacant UFC lightweight championship) | Charles Oliveira vs Islam Makhachev | Makhachev - Submission (arm triangle), R2, 3:16 |
| Bantamweight (for UFC bantamweight championship) | Aljamain Sterling vs TJ Dillashaw | Sterling - TKO, R3 3:44 |
| Bantamweight | Petr Yan vs Sean O'Malley | O'Malley - Unanimous decision (29-28, 28-29, 29-28) |
| Lightweight | Beneil Dariush vs Mateusz Gamrot | Dariush - Unanimous decision (30-27, 30-27, 29-28) |
| Women's flyweight | Katlyn Chookagian vs Manon Fiorot | Fiorot - Unanimous decision (29-28, 29-28, 29-28) |
21:52 - Makhachev wins by submission!
Wow! What a win to finish it! Makhachev with a great right to the jaw to put Oliveira down, pouncing on top of the Brazilian, tightening an arm triangle, and even the great Charles Oliveira couldn't find a way out of that.
Oliveira is beaten, and we have a new UFC lightweight champion!
21:48 - Round 1
Deafening chants of 'Islam, Islam' echo around the Etihad Arena in support of Makhachev who spends the vast majority of time top control. Oliveira instigated the first takedown but was unable to make it count and ate a big left on the feet. Makhachev sticks a trip takedown and looks in total control through the first five minutes.
Bet Boosts
Oliveira by Submission in Round 1 - was 9/1, now 11/1.
Makhachev by KO/TKO/DQ in Round 2 - was 12/1, now 16/1.
Makhachev by Submission or Decision - Was 11/8, now 7/4.
Bet here.
21:26 - Charles Oliveira vs Islam Makhachev is next!
What a fight we have in prospect next. The best division in the UFC, and perhaps the two best fighters in that division, fighting for the title.
Nine of Oliveira's last 12 wins have been Performance of the Night fights. He's beaten Tony Ferguson, Michael Chandler, Dustin Poirier and Justin Gaethje, and only lost his title on the scales.
Makhachev has 10 straight wins, and though he doesn't have the CV of Oliveira, his style and dominance in fights really is reminiscent of Khabib Nurmagomedov.
Nobody has been able to live with Makhachev in the last seven years, but Oliveira is his biggest test. The Brazilian's work on the ground is unrivalled, but similarly, this is perhaps his biggest test.
Makhachev has looked like a champion in waiting for 18 months now, and we put him as one of five fighters who could become champions in the next year back in May - you can read the full article here.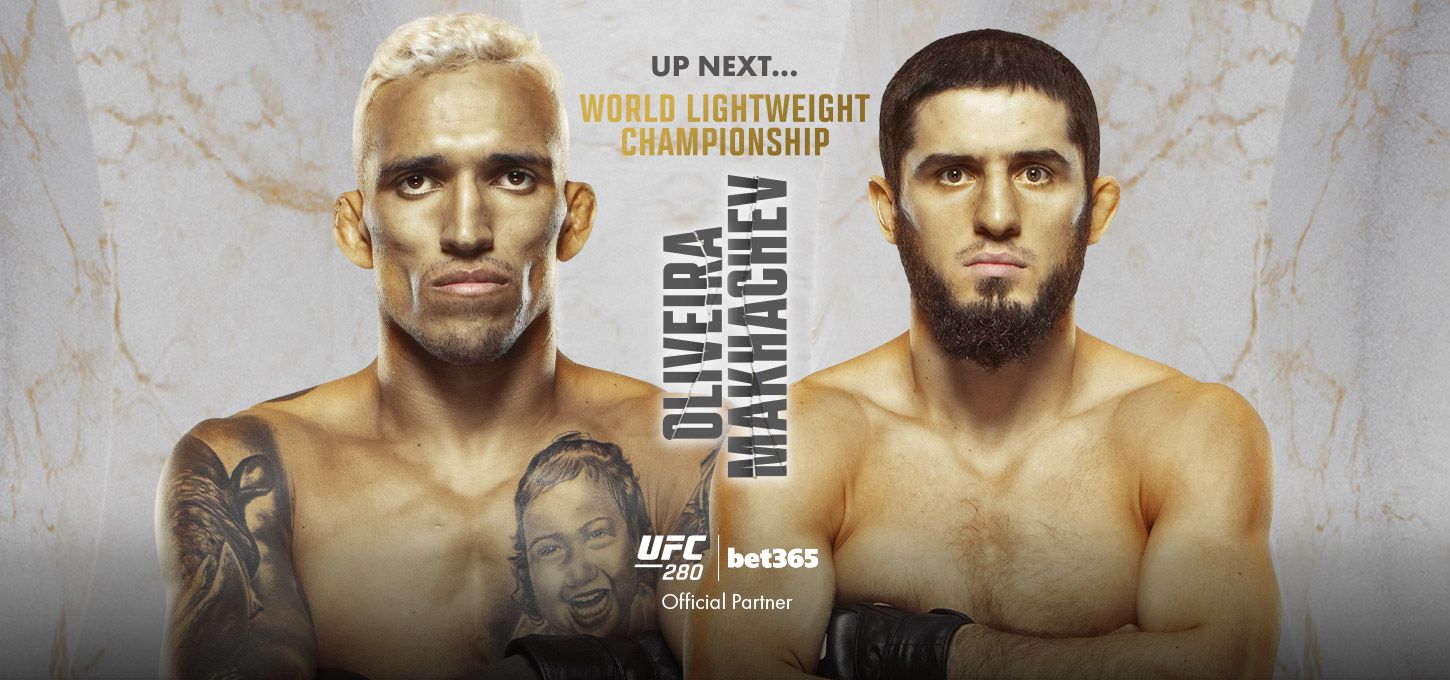 21:24 - Sterling vs O'Malley?
That's three title fights and three wins for Sterling, but questions will still hang over him considering the nature of the victories. His first was via DQ in a fight he was losing, his second was a very controversial split decision, and the third was against an opponent who dislocated his shoulder in the first minute of the fight.
It may well be O'Malley next for Sterling, which if nothing else would be a fascinating fight.
Dillashaw confirms to Daniel Cormier that he's dislocated his shoulder several times throughout the training camp, and even warned referee Marc Goddard before the fight that it might pop out again and not to stop the contest if it does.
21:19 - Aljamain Sterling wins by TKO!
It's an awful way for Dillashaw to lose. His shoulder was dislocated once again during the round, and he was simply unable to continue. It's a testament to his heart that he lasted the better part of 10 minutes with one arm.
21:13 - Round 1
It looks like Dillashaw's dislocated his left shoulder and he did it in the first few moments of the round. Sterling hammered away on the ground for most of the round with Dillashaw eventually getting to his feet, only to see his left arm flopping around, and Sterling's corner screamed at their man to work on the shoulder immediately.
Dillashaw's corner have popped the shoulder back in, and somehow the fight continues.
21:04 - The bantamweight picture
So, Dana White said the winner of this would fight the winner of Yan vs O'Malley, and one half of that fight is now made. Yan must look at his record and wonder how he's lost three of his last four fights, when you could argue he should be a perfect 20-0. I don't think many would argue with Yan fighting the loser of this to potentially get another shot in 2023, but there are other top bantamweights up there on the back of wins.
TJ Dillashaw meanwhile is looking to complete the ultimate redemption arc.
After initially capturing the UFC bantamweight title in one of the sport's biggest upsets, he lost the belt to 'lineal' champ Dominick Cruz in a fight he arguably won.
He'd recapture the title against Cody Garbrandt before moving down to flyweight to take on Henry Cejudo, before serving a two-year ban. Now, after being out of action for over a year owing to a knee injury, he returns looking to become the first man since Randy Couture back in 2007 to become a three-time UFC champion within the same weight class.
Bet Boosts
Sterling by Submission in Round 1 - was 12/1, now 16/1.
Dillashaw by KO/TKO/DQ in Round 1 - was 14/1, now 18/1.
Bet here.
20:52 - Aljamain Sterling vs TJ Dillashaw is up next!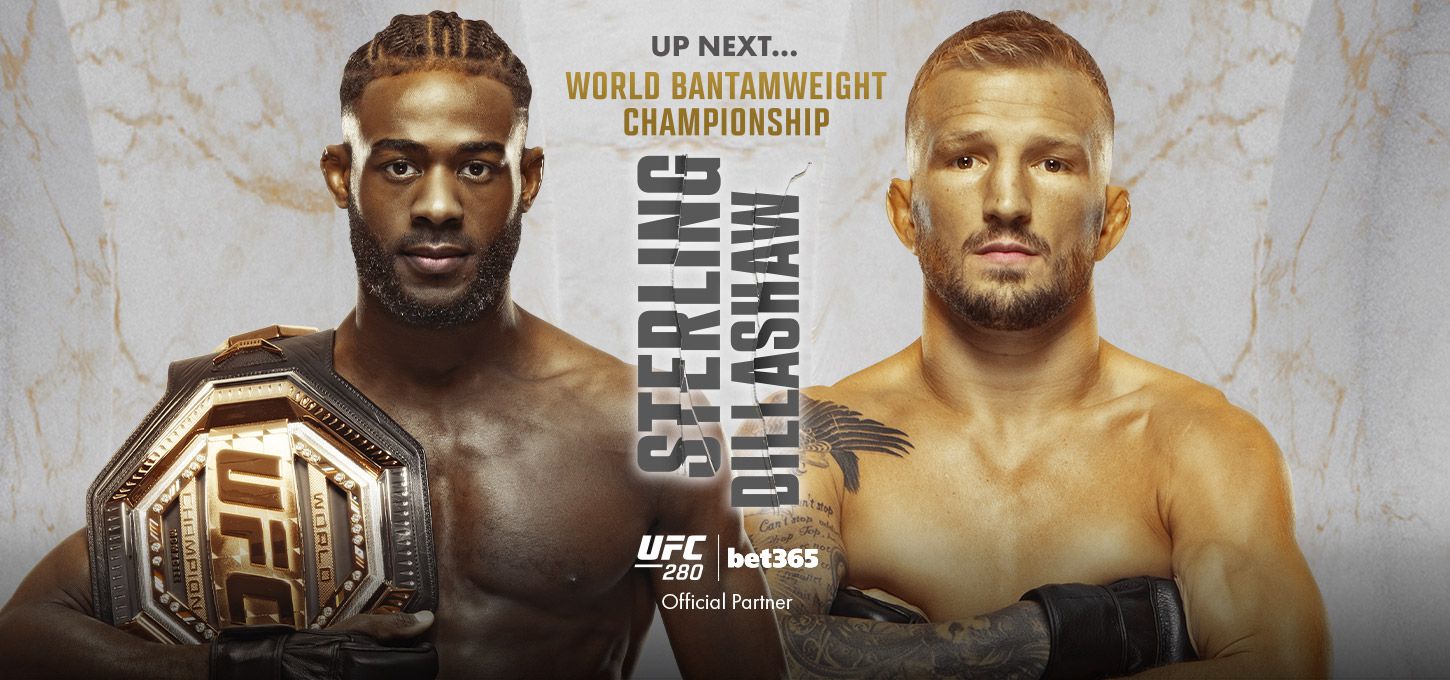 20:48 - O'Malley wins by split decision!
A fantastic fight, and O'Malley comes out on top, 29-28, 28-29, 29-28.
All credit to O'Malley. It was a close fight, and it wouldn't be fair to call it a robbery, but Yan will feel like he's once again on the wrong end of a close decision.
20:45 - Round 3
What a fight! With Yan seemingly on his way to victory, O'Malley lands a big knee which splits Yan wide open.
A cut opens up above the right eye of Yan, who eats more big shots before firing back with some of his own and eventually shooting his way out of trouble.
Holding O'Malley to the mat to buy himself some time might be what has won the fight for Yan. It'll be interesting to see how this has scored, but Yan can surely but eyeing another title shot.
20:39 - Round 2
What a round!! O'Malley opened with a huge straight left which rocked Yan and even threatened to end the fight. Yan looked very unsteady and somehow returned with a huge left of his own. Great durability and resilience from Yan to not just remain in the fight but nearly knock O'Malley out just moments after being stunned.
No one would question who the better boxer of these two was, but O'Malley is absolutely hanging in there with Yan. The Russian has likely taken the first two rounds, but with the occasional misses he's leaving his chin exposed, and O'Malley still remains a threat on the counter.
20:33 - Round 1
A solid opening round from Yan. The question for Yan would be how he could navigate past O'Malley's vastly superior reach, but the Russian - backed by a very vocal support in Abu Dhabi - isn't having too much trouble.
He's such an elite boxer it's easy to look past Yan's grappling, but he's a very capable grappler, demonstrating that with a nice takedown. 10-9 Yan.
Bet Boosts
Sean O'Malley by KO/TKO/DQ in Round 2 - was 14/1, now 18/1
Petr Yan by KO/TKO/DQ in Round 3 - was 9/1, now 11/1
Bet here.
20:16 - Petr Yan vs Sean O'Malley is up next!
What an opportunity for Sean O'Malley. A win tonight puts him in the title picture, but Yan, who'll feel aggrieved not to be heading to Abu Dhabi as champion, needs a win, and will be a huge test for O'Malley.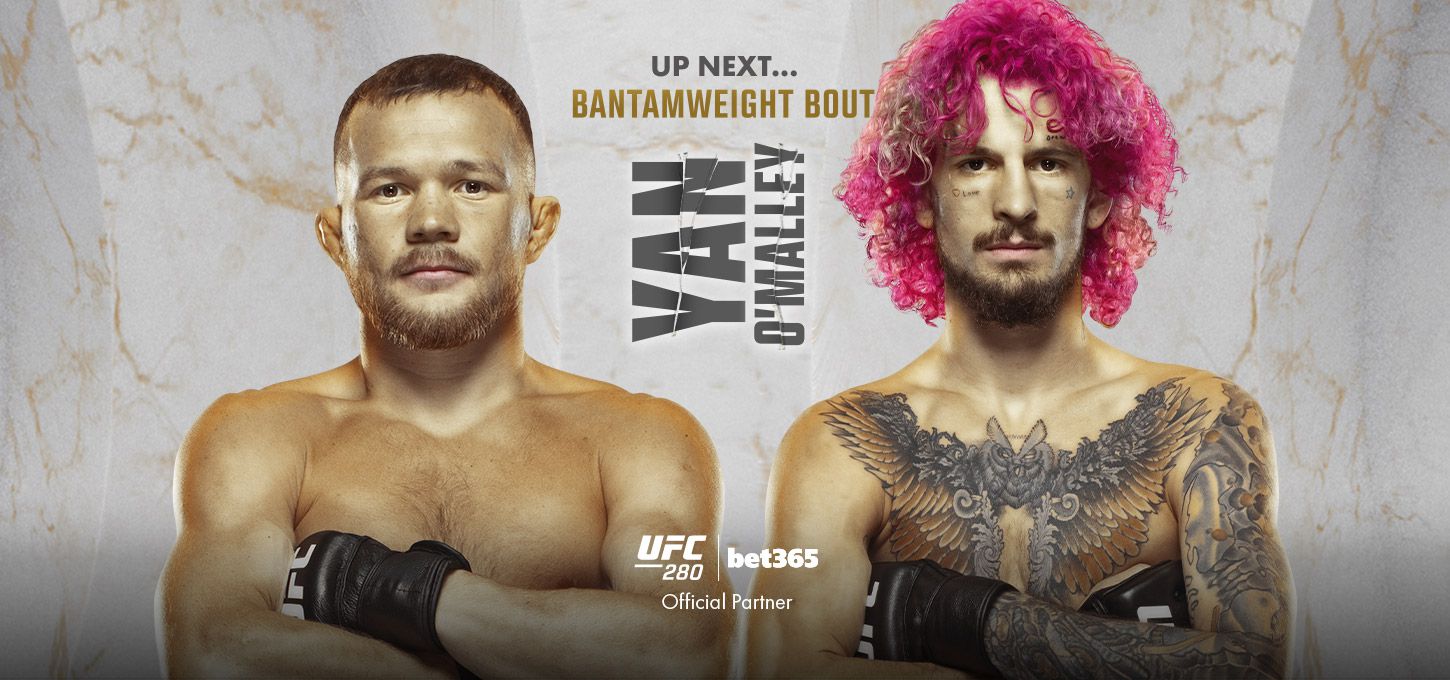 20:13 - What next for Dariush?
The lightweight division remains the most competitive in the UFC, and while it seems everyone in the top five has either fought each or is set to fight each other - remember Dustin Poirier and Michael Chandler are set to face off at UFC 281 - you could make a case for Dariush fighting the loser of tonight's main event - if not the winner.
Daniel Cormier has just announced his support for Dariush to get a title shot. Time will tell.
20:11 - Dariush win by unanimous decision!
A thoroughly professional and convincing performance from Dariush having not fought since May 2021, winning 30-27, 30-27, 29-28.
20:09 - Round 3
What a left from Dariush!! While it wasn't enough to finish the fight it was likely enough to win the fight.
Gamrot seemed more intent on standing up to Dariush having had so little takedown success in the previous round, but couldn't find a way through, and Darius looks to have just won his eighth straight fight.
20:02 - Round 2
Gamrot continues pushing for takedowns but has much less success than in the first round. Dariush, as perhaps could be expected with his black bet in Muay Thai, is happy to keep the fight upright and use his superior striking.
Gamrot came into the fight as an underdog but he'll need to win the final round to come out with a victory. Dariush will be very content with his performance so far.
19:56 - Round 1
It is indeed a fascinating encounter. On more than one occasion we saw an entanglement of limbs with both men trying to move towards submissions, only to cancel each other out.
With so little to pick between them both on their feet and on the mat, it's not an easy round to score, but Dariush may have just done enough for a 10-9.
19:47 - Beneil Dariush vs Mateusz Gamrot
In the UFC's most stacked division, neither man can afford to take a backwards step if they have title ambitions.
After nearly 18 months out of the Octagon, we finally see the return of Beneil Dariush against a fellow Brazilian jiu-jitsu black belt in Mateusz Gamrot. Both men have superb submission games and it promises to be a fascinating encounter.
19:40 - Fiorot wins by unanimous decision!
All three judges score the fight 29-28 in favour of Fiorot, who owns the second longest win streak in the women's flyweight division behind Shevchenko. In the absence of many obvious contenders to the throne, if Fiorot isn't next on the list, she's likely only one win away.
Taking the title away from the Ukrainian, however, feels a big ask.
19:35 - Round 3
And they go the distance. Certainly not the most entertaining start to the main card, but you sense Fiorot has done enough.
Despite Chookagian having the reach advantage, Fiorot's striking - particularly to the legs of Chookagian - became more telling as the fight went on. Expect a unanimous decision with a 30-27 and a 29-28.
19:30 - Round 2
A better round from Fiorot who seems to have found her range more so than in the first. Not comprehensive by any means, but winning the third and final round may well set her up with a title fight against Valentina Shevchenko, though you'd have to say based on tonight's showing, Bullet doesn't have too much to be concerned about.
19:25 - Round 1
A very close opening round which could have been scored either way. Fiorot was the busier of the two, but Chookagian landed the most telling shot, with a solid front kick.
Chookagian is looking to maintain distance and using kicks to keep Fiorot at bay and may have nicked the opener.
Bet Boosts
Katlyn Chookagian vs Manon Fiorot
Fiorot by KO/TKO/DQ or Submission - was 4/1, now 5/1
Fight to end in Round 2 - was 17/2, now 10/1
Bet here.
19:00 - Welcome!
The main card gets underway from Abu Dhabi shortly and we'll have all the action right here.
The preliminary card saw Khabib Nurmagomedov's cousin Abubakar out-point Gadzhi Omargadzhiev before Nikita Krylov and Volkan Oezdemir somehow went the distance after an all-out brawl. And to round off the prelims, Belal Muhammad recorded the first TKO win of his 17-fight UFC career against Sean Brady.
The women's bantamweight division will kick off tonight's main card as No.1 contender Katlyn Chookagian takes on Manon Fiorot at 127.5lb after the former flyweight contender came in overweight.
A reminder you can read our full preview of tonight's main card here.
Preliminary Card Results
| | | |
| --- | --- | --- |
| Welterweight | Belal Muhammad vs Sean Brady | Muhammad - TKO (punches) - R2, 4:47 |
| Middleweight | Makhmud Muradov vs Caio Borralho | Borralho - Unanimous decision (30-27, 30-27, 29-28) |
| Light heavyweight | Nikita Krylov vs Volkan Oezdemir | Krylov - Unanimous decision (30–27, 29–28, 29–28) |
| Welterweight | Abubakar Nurmagomedov vs Gadzhi Omargadzhiev | Nurmagomedov - Unanimous decision (29–28, 29–28, 30–27) |
| Middleweight | Armen Petrosyan vs AJ Dobson | Petrosyan - Unanimous decision (30-27, 30-27, 30-27) |
| Flyweight | Muhammad Mokaev vs Malcolm Gordon | Mokaev - Submission (armbar) - R3, 4:26 |
| Women's bantamweight | Karol Rosa vs Lina Lansberg | Rosa - Majority decision (29-27, 29-27, 28-28) |