Mark Mothershaw
Updated: 03 Dec 23 21:37
Published: 03 Apr 23 11:39
We profile one of Britain's greatest ever sportsmen, the seven-time World Snooker Champion, Ronnie O'Sullivan...

Ronnie O'Sullivan ranking titles
O'Sullivan has now won a record breaking total of 40 ranking titles, including 22 Triple Crown wins (World Snooker Championship, UK Championship and The Masters).
That tally puts him at the top of the all-time list of winners, with Stephen Hendry in second place on 36 and John Higgins in third on 31.
The Rocket has also claimed a plethora of non-ranking titles too, including this season's Champion of Champions and Hong Kong Masters.
His most recent major ranking title came with the 2023 UK Championship title on Sunday 3rd December 2023 after he beat Ding Junhui 10-7 in a final of the highest quality.

What was Ronnie O'Sullivan's route to the 2023 UK Championship title?
Ronnie O'Sullivan only just came through his opening two matches in York - beating both Robert Milkins and Zhou Youelong in final frame deciders.

The Rocket turned on the style to beat in-form Hossein Vafaei 6-2 and reach yet another UK Championship final.

After sharing the first 14 frames of his final against Ding Junhui, he produced some sublime snooker to take the next three frames to become the oldest ever winner of the UK Championship, 30 years after he had becomes the youngest ever winner of the very same tournament.
Ronnie O'Sullivan World Snooker Championship odds
'The Rocket' Ronnie O'Sullivan, who is the number one seed this year, has been installed as the pre-tournament 4/1 second favourite at bet365.
How many World Snooker Championships has Ronnie O'Sullivan won?
Seven in total – with no other player having notched more successes in modern-day history.
His 2022 triumph tied Stephen Hendry's record of seven, and victory in the 2023 staging of the event would put him as the outright modern-day winner, ahead of Hendry.

How many times has Ronnie O'Sullivan featured in the World Snooker Championship?
2024 would be O'Sullivan's 31st consecutive Crucible appearance, with no other player in snooker history having featured in the final stages of the championship as frequently.
Incredibly, he has reached at least the quarter-finals in 20 of those appearances too, whilst he has been eliminated at the first round just four times – most notably against qualifier James Cahill in 2019; a result that is regarded as one of the biggest snooker upsets of all-time.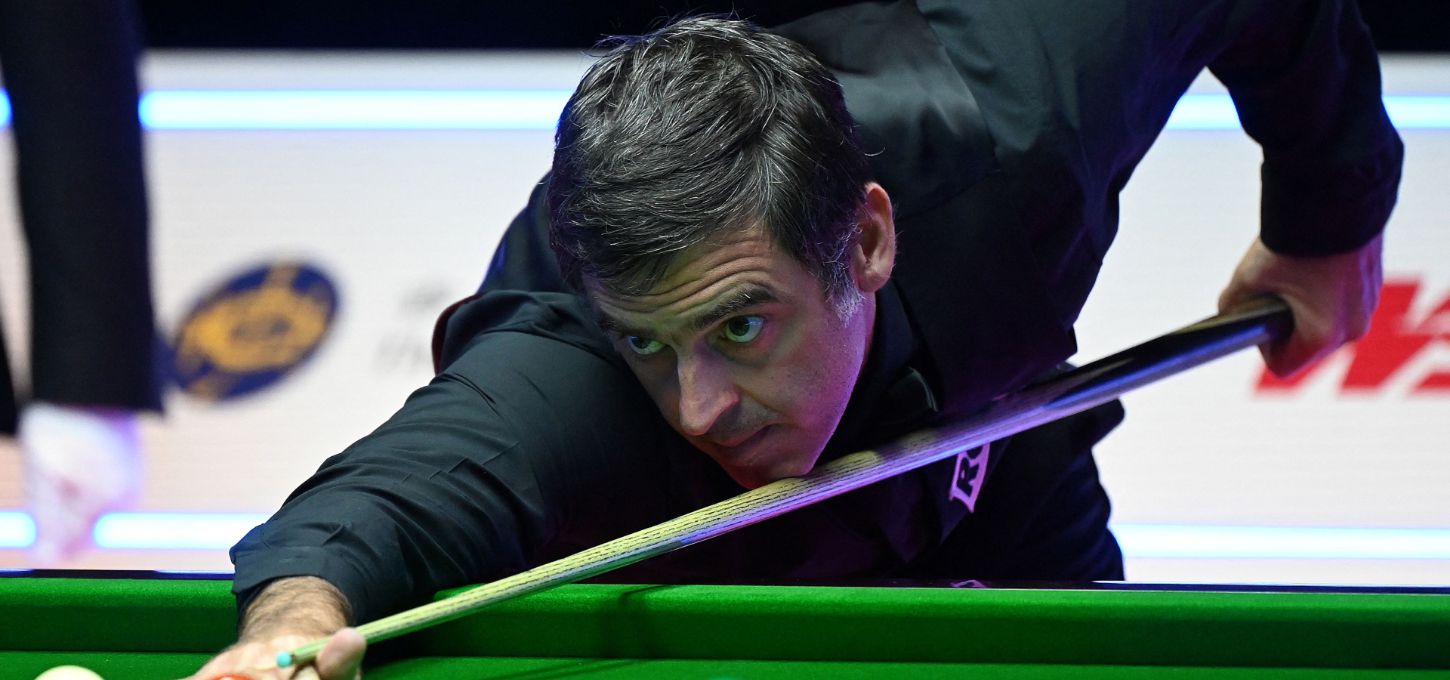 Ronnie O'Sullivan age
O'Sullivan is 47 years old and will turn 48 on 5th December 2023.

Where is Ronnie O'Sullivan from?
Despite his strong London accent, The Rocket was actually born in Wordsley, West Midlands, before moving to his current hometown of Chigwell, Essex as a youngster.

Ronnie O'Sullivan centuries
Ronnie O'Sullivan has made a total of 1,230 century breaks in his professional career.
O'Sullivan became the first player to reach the 1,000 milestone in 2019, and has since shown no sign of letting up his remarkable break-building ability.

How many maximum 147 breaks has Ronnie O'Sullivan compiled?
Officially O'Sullivan has notched 15 professional career maximums - more than any other player - although in practice and exhibitions, the tally is believed to be in the hundreds.

Did Ronnie O'Sullivan record the fastest 147 of all-time?
He did indeed, during his second round showdown with Mick Price at the 1997 World Snooker Championship.

O'Sullivan needed just five minutes and eight seconds to record the break; a feat that secured him a Guinness World record, and one that appears unlikely to ever be broken.