Shaun Brown
Updated: 04 Aug 23 08:28
Published: 13 Apr 23 12:57
Ryan Garcia seemingly has the lot... the looks, the talent and the heart, so ahead of his monumental showdown with Gervonta 'Tank' Davis in April, we take a closer look at a fighter seemingly destined for the very top.
Some people are born to be great.

Ryan Garcia's father Henry once told him, "Either you're gonna be the best at this, or you're not gonna do it all!"

In the early hours of Sunday April 23, within the confines of sport's most brutal environment, lightweight contender Garcia (2/1) can leap to global super-stardom by beating 4/11 favourite Gervonta 'Tank' Davis under the bright lights of fabulous Las Vegas, Nevada.

From an early age it was crystal clear that Garcia had 'it' - that X-Factor, where the only destination is the top.

As an amateur, he was faster and hit harder than most. His pop star looks can lead to a false sense of security as many of his amateur opponents found out. He won 215 of his 230 bouts, a sequence that included 15 national championships.

His professional debut came on June 9, 2016, eight weeks shy of his 18th birthday, at the Rancho Grande Bar in Tijuana, Mexico. In fact, his first four fights took place in the country's beer capital, three of which were inside that iconic small hall venue.

It wasn't long before a man who was an earlier incarnation of Garcia would sign up the hot prospect. After half a dozen four round contests, one going the distance, Oscar De La Hoya and Golden Boy Promotions came calling.

From the outside it was a perfect fit, and if anyone understood where the career of the young man was going, it was the 1990s 'Golden Boy'. Another poster boy for the sport of boxing who was loved by fight fans and adored by women all eager for a glimpse.

"My family and I grew up watching and admiring Oscar De La Hoya and to now be fighting under his promotional banner is a dream come true," Garcia told the press at the unveiling of his new link-up.

One month later Garcia found himself on a world title card in Los Angeles, an event headlined by Bernard Hopkins and Joe Smith Jr and featured a cruiserweight Oleksandr Usyk.

It was clear that a star was on the rise. Opponents proved no match for Garcia. His left hook would whip round like a an out-of-control revolving door, with the likes of Miguel Carrizoza in harm's way. That fight took place on ESPN and lasted barely 30 seconds!

The durable and former featherweight world title challenger Jayson Velez, once promoted by Golden Boy, did manage to last the full 10-round distance - with the fight proving a vital learning curve for the youngster who admitted that he had taken far more from that contest than any of the victories he had secured previously in more spectacular fashion.

It was time to calm the storm that had swept through boxing. Garcia's team knew that they had a diamond, but it was still in the rough stages, and plenty of polishing up was required.

Related Gervonta Davis v Ryan Garcia News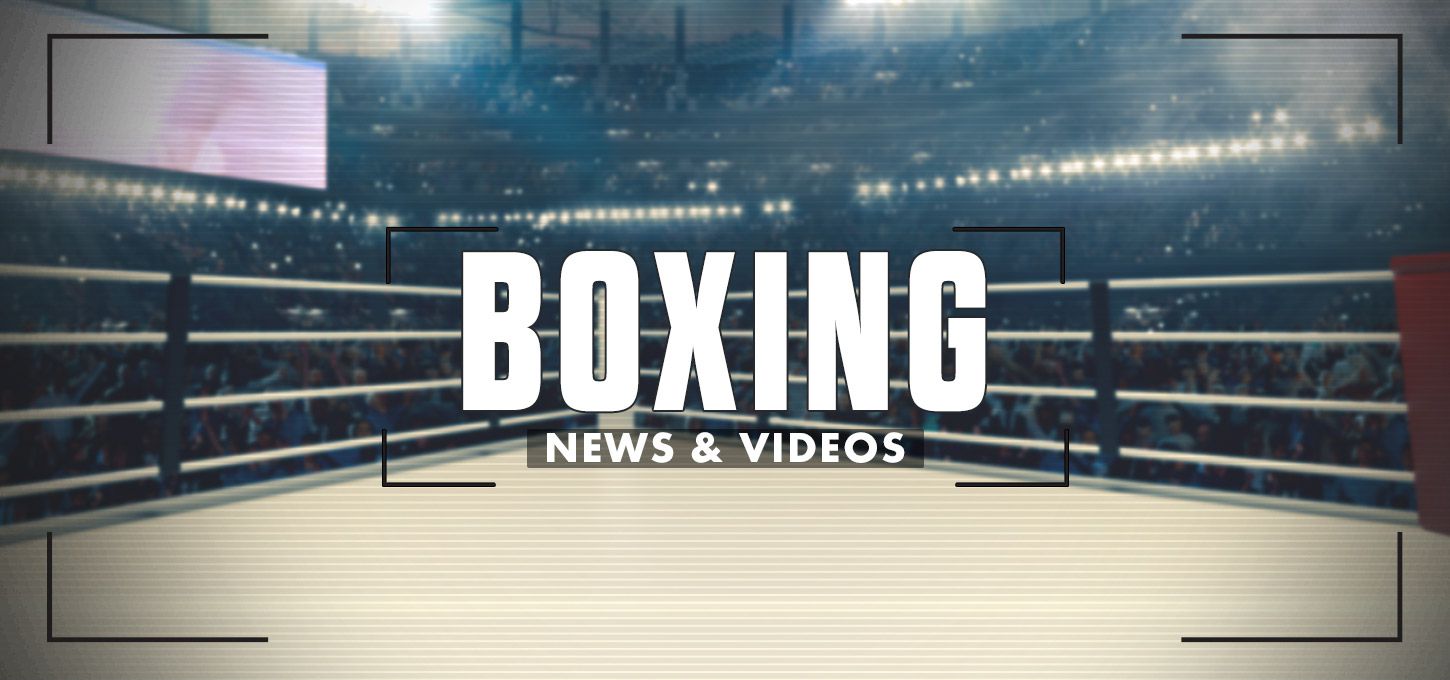 All the latest news, interviews and betting tips ahead of the Las Vegas super-fight in the early hours of Sunday, April 23

Rivals such as Gervonta Davis, Devin Haney and Teofimo Lopez were well aware of Garcia's ever-rising profile, and their own teams jumped at the opportunity to lambast the win and performance. Rivalries were forming. A new wave of talent was coming through and ready to take over.

Three years later, with another five wins under his belt, Garcia elevated his profile to even greater heights as Gatorade signed the 22-year-old to a national sponsorship deal, the first of its kind for an American boxer.

The announcement came four weeks after Garcia had recorded his biggest win to date - a seventh-round stoppage of 2012 Olympic Gold Medallist Luke Campbell. Not only did he defeat a high calibre lightweight rival, he also recovered from a first career knockdown early in the fight to fight back and land a crushing blow to the body of the Briton that sent him packing.

An unexpected fight announcement came hot-on-the-heels of his high profile triumph, with the legendary Manny Pacquiao lined-up for a monumental showdown in 2021. That fight, like Campbell, was soon KO'd however. But all publicity is good publicity, and, despite the bout being canned, Garcia's name was on the lips of boxing fans all over the world.

Garcia possesses mammoth global appeal, with a mass following of 16 million, across his four main platforms, proving his pulling-power. Make no mistake about it, he is a mainstream superstar. But don't for one moment think he hasn't had his own challenges though... because you'd be wrong.

Garcia's battle with mental health forced a break from the sport in April 2021. His public statement was admirable and thanks to his huge cross-over appeal, the courageous American will undoubtedly have served as an inspiration to others facing similar difficulties.

After a year out of the limelight, he marked his in-ring return with a routine victory over Emmanuel Tagoe - a bout in which he had new trainer Joe Goossen, who had attempted to sign him up as a teenager, in his corner for the first time.

He followed that up with a timely reminder to everyone of the dazzling skillset he possesses against Javier Fortuna last July, with boxing fans in attendance at The Crypto Arena in Los Angeles treated to a trademark dazzling Garcia display.

At both lightweight or super-lightweight level, 'Flash Ry' is a danger. And now, the 23-year-old is standing on the periphery of greatness - victory in a fight against 'Tank' Davis, an opponent he has been chasing for the past five years would catapult his standing in the sport to an unparalleled level.

It's a fight that HAD to happen, and it's now a fight that WILL happen.

With their preparations winding down, and fight week nearly upon us, Ryan Garcia stands on the cusp of joining the true boxing elite, and edging himself closer to world championship glory.

This is destiny for the Californian sensation. This is something he believes was meant to be.
View the latest odds ahead of Gervonta Davis v Ryan Garcia

Odds displayed within this article were correct at the time of writing and are subject to fluctuation.