Mark Mothershaw
Updated: 06 Apr 23 15:46
Published: 04 Apr 23 11:59
We profile Northern Ireland's 2023 Snooker World Championship hopeful, and nine-time ranking event winner, Mark Allen...

View the latest Snooker odds

What are Mark Allen's World Snooker Championship odds?
Mark Allen is priced up at 14/1 to claim his first world title, as he looks to round off a memorable campaign in triumphant fashion.
The Northern Irishman has won three ranking titles this season, including the prestigious UK Championship, and will fancy his chances of going deep at the 2023 World Snooker Championship in Sheffield.

How many ranking titles has Mark Allen won?
Allen has won nine ranking titles throughout his career including one of the Triple Crown events, the UK Championship.
His success at the York Barbican earlier this season represented his biggest career victory, overcoming Chinese star Ding Junhui in the final.
He has also claimed back-to-back Northern Ireland Open titles (2021 & 2022) as well as the World Grand Prix (2023), Scottish Open (2018), International Championship (2018), Players Tour Championship (2016) and World Open (2012 & 2013).
In total he has featured in 17 major ranking finals – losing eight of them.

How many World Snooker Championships has Mark Allen won?
Allen has yet to taste success at the Crucible, with a semi-final run being his best return in Sheffield back in 2016.
He has also reached the last eight on three occasions, most recently in 2018, but has surprisingly failed to progress beyond the second round since then.

How many times has Mark Allen featured in the World Snooker Championship?
This will be Allen's 17th showing at the Crucible, with all of those appearances occurring consecutively.
His maiden appearance at the fabled venue came in 2007, after being beaten in the qualifiers in each of the four years previous.

2023 World Snooker Championship News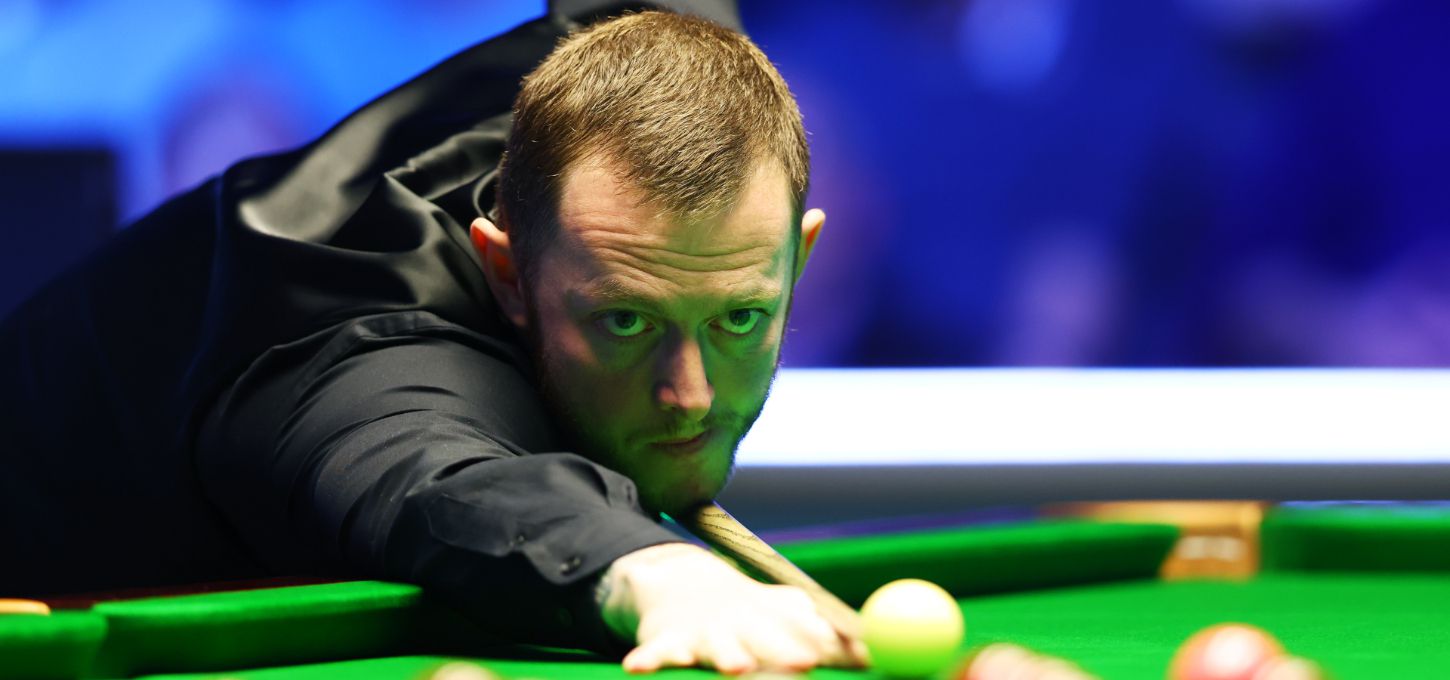 The latest news, interviews, features and betting tips as the spotlight falls upon the Crucible Theatre for the 2023 World Snooker Championship

How old is Mark Allen?
Selby is 37-years-old and will celebrate his 38th birthday on February 22, 2024.

Where is Mark Allen from?
Allen, who is a lifelong Manchester United supporter, was born in Belfast, Northern Ireland, and remains local to the area to this day – residing in County Antrim.

How many century breaks has Mark Allen compiled?
He has made a total of 568 centuries throughout his professional career, 40 of which have been registered this season.
His tally puts him tenth on the all-time list, 19 behind Mark Williams in ninth.

How many maximum 147 breaks has Mark Allen compiled?
Allen has compiled two career maximums, with his first coming during the 2016 UK Championship.
He added to his tally with his second in the 2021 Norther Ireland Open, memorably achieve in front of his friends and family, who were in attendance.

What is Mark Allen's route to the 2023 World Snooker Championship final?
His third seed position means that he will take on one of the 16 qualifiers in the opening round of the 2023 World Snooker Championship, and providing he comes through that, then a potential last 16 showdown with Stuart Bingham (14) awaits.
If the top seeds continue to progress then the Northern Irishman would take on Neil Robertson (6) in the quarter-finals, whilst a victory in that showdown would set-up a semi-final showdown with four-time world champion Mark Selby (2).
If the top seeds continue to prevail from their respective matches then it would be world number one Ronnie O'Sullivan providing the opposition in the showpiece final across two days in early May.