Mark Mothershaw
Updated: 04 Apr 23 12:57
Published: 04 Apr 23 11:10
We profile the former world number one and four-time World Snooker Champion, Mark Selby...

View the latest Snooker odds

What are Mark Selby's World Snooker Championship odds?
Former world number one and four-time World Snooker Champion Mark Selby is 6/1 to prevail in Sheffield in April.
The Jester from Leicester is third in the betting behind outright winner favourite Ronnie O'Sullivan (4/1) and Judd Trump, who is at 5/1.

How many ranking titles has Mark Selby won?
Selby has landed 22 ranking titles throughout his illustrious professional career, and is one of a select few in the history of the game to have completed the sport's Triple Crown.
As well as capturing the world crown on four occasions, he has also tasted success in the Masters on three occasions as well as landing the UK Championship twice.
His tally of 22 puts him eighth in the all-time list of ranking winners, with his most recent success coming at the WST Classic in his home city of Leicester in March.

How many World Snooker Championships has Mark Selby won?
Selby secured his first World Snooker Championship title in 2014 after prevailing 18-14 against O'Sullivan.
His maiden Crucible triumph came seven years after his first appearance in the competition's showpiece final – an occasion in which John Higgins inflicted an 18-13 defeat upon him.
Since then though, he boasts a 100 percent record in world finals, having followed up his 2014 win with a second in 2016 (18-14 v Ding Junhui) and a third against Higgins (18-15) 12 months later.
His fourth success in the competition came in 2021 when he edged Shaun Murphy out 18-15 to become only the ninth player in history to register four tournament triumphs.

How many times has Mark Selby featured in the World Snooker Championship?
This will be Selby's 19th successive Crucible appearance having made his tournament debut during the 2004/05 campaign.
Prior to then he missed out on the final stages of the World Snooker Championship on five consecutive occasions after being beaten in the qualifiers.

2023 World Snooker Championship News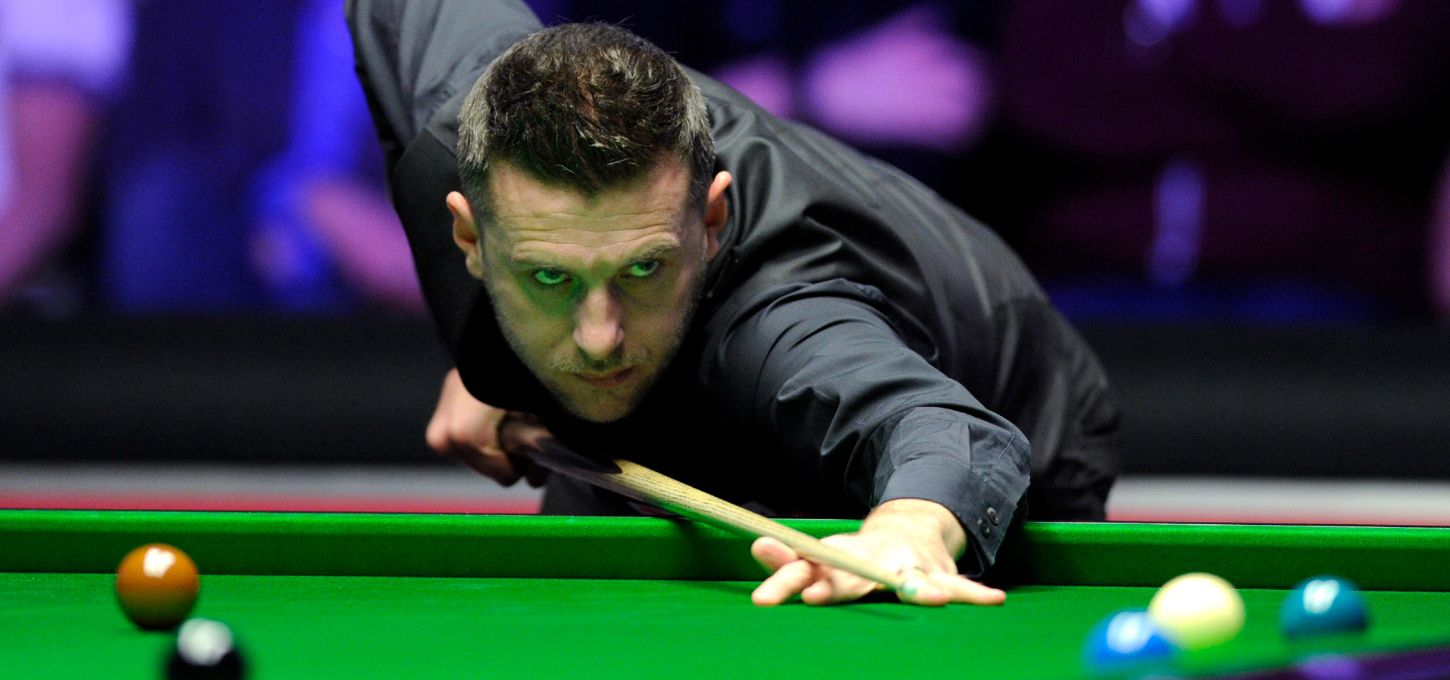 The latest news, interviews, features and betting tips as the spotlight falls upon the Crucible Theatre for the 2023 World Snooker Championship

How old is Mark Selby?
Selby is 39-years-old and will celebrate his 40th birthday on August 20, 2023.

Where is Mark Selby from?
Selby was born in Leicester and remains local to the area to this day. He is also a lifelong Leicester City supporter.

How many century breaks has Mark Selby compiled?
He has made a total of 776 centuries throughout his professional career, a tally that puts him sixth on the all-time list.
Only O'Sullivan (1,198) and Higgins (934), Judd Trump (901), Neil Robertson (893) and Stephen Hendry (776) have achieved more.

How many maximum 147 breaks has Mark Selby compiled?
Selby has compiled four professional maximum 147 breaks, with his first coming during the 2009 Jiangsu Classic.
He has since followed it up with maximums in the 2013 UK Championship, the 2018 Champion of Champions and the 2022 British Open.

Does Mark Selby play professional pool?
Selby is equally adept at pool as he is at snooker, and actually developed his love for cue sports initially through pool.
A talented cueist as a youngster, Selby moved into English eight-ball and Chinese eight-ball as a teenager, partaking in competitions across the UK and Europe.
In June 2006, he claimed his first major pool title, the World Eight-ball Championship, beating Darren Appleton 11-7 in the final.
As well as featuring heavily on the WST (World Snooker Tour), Selby also operates in Ultimate Pool – a series of televised English eight-ball events that are held in Newcastle-Under-Lyme and Blackpool.

What is Mark Selby's route to the 2023 World Snooker Championship final?
His second seed position means that he will take on one of the 16 qualifiers in the opening round of the 2023 World Snooker Championship, and providing he comes through that, then a potential last 16 showdown with Gary Wilson (15) awaits.
If the top seeds continue to progress then Selby would take on Kyren Wilson (7) in the quarter-finals, whilst a victory in that showdown would set-up a semi-final showdown with third-seed Mark Allen.
If the top seeds continue to prevail from their respective matches then it would be 'The Rocket' O'Sullivan providing the opposition in the showpiece final across two days in early May.