bet365 News Team
Updated: 21 Nov 23 12:24
Published: 20 Nov 23 14:39
As Novak Djokovic eased to a straight-sets win over Jannik Sinner in the final of the ATP World Tour Finals on Sunday, the curtain came down on another season on the ATP Tour.
It has been a gripping year of men's tennis once again with Djokovic reigning supreme and a number of youngsters showing their future potential.
Djokovic still the man to beat on ATP Tour
It was a season of ups and downs on the ATP Tour but it ultimately concluded with a similar sight - Djokovic lifting a trophy.
On Sunday, Djokovic took down home hero Sinner 6-3 6-3 in the ATP World Tour Finals at Pala Alpitour to claim a record seventh ATP Finals title.
It caps a tremendous 2023 during which Djokovic finished with the most titles (seven), the most prize money (over $11.5million) and as the season's points leader (9,945).
The super Serbian won three of the four Grand Slam titles on offer and finished as runner-up in the other, having lost a five-set epic against Carlos Alcaraz in the Wimbledon final.
His US Open title was a record-extending 24th major and he also picked up titles in Adelaide, Cincinnati and Paris.
Djokovic will also enjoy a record-extending 400th week at the top of the ATP rankings and it is becoming harder and harder to dispute claims that he is the greatest men's player to grace the sport.
Following his triumph over Sinner in Italy, he stated: "[It has been] one of the best seasons I've had in my life, no doubt".
Djokovic demonstrated excellent versatility on the ATP Tour once again after becoming the first man to land at least three majors on each of the three surfaces and he shows no signs of stopping.
It is supposed to be the era of the next generation, but in 2023 Djokovic has shown once again that he is the man to beat on the ATP Tour.
Alcaraz demonstrates serious development
It would be wrong to speak about Alcaraz and his potential as the 20-year-old is already one of the best players in the world.
Indeed, had it not been for Djokovic's dominance, it would likely have been the season of the Spaniard.
Underwhelming performances at the China Open, Shanghai Masters and Paris Masters meant Alcaraz relinquished his grasp of top spot in the end but he nonetheless enjoyed being world number one for 36 weeks this year.
The season also saw Alcaraz claim his maiden Wimbledon title as he beat the likes of Matteo Berrettini and Daniil Medvedev en route to the final before beating Djokovic 1-6 7-6 7-1 3-6 6-4 on Centre Court.
That takes his Grand Slam tally to two after his 2022 US Open triumph and one gets the feeling there will be more to come in 2024.
As it stands, Alcaraz is 12/5 to win the Australian Open, 6/4 to win the French Open, 6/4 to defend his Wimbledon crown and 6/4 to claim his second US Open title.
Medvedev on the cusp of greatness
It was a turbulent season for Medvedev but ultimately one of promise.
The 27-year-old has one Grand Slam title to his name - the 2021 US Open - but there is every chance that number could go up significantly in the coming seasons.
At times this year, Medvedev felt like the ATP Tour's nearly man, having reached nine tournament finals - more than any other player - but winning just five.
His title triumphs were nonetheless impressive and he raised plenty of eyebrows with his run at the start of the year which saw him claim the Rotterdam Open, Qatar Open, Dubai Tennis Championships title and Miami Open in a matter of months.
Medvedev proved this season that when he is on a run, he can be unstoppable and finding more consistency throughout the course of the year will be key to him unlocking his true potential.
Promising campaigns from Sinner and Rublev
There are a number of players who enjoyed strong campaigns on the ATP Tour but Sinner and Andrey Rublev - who also made the top five in the season rankings - deserve a mention.
The season did not end the way Sinner would have hoped, but he nonetheless capitalised on home advantage in the ATP World Tour Finals, recording wins over Medvedev, Holger Rune, Stefanos Tsitsipas and even Djokovic in the group stage en route.
Sinner also claimed four titles in 2023 - two of which were at ATP Masters 1000 events - and he will be one to keep an eye on next year.
Rublev claimed three titles - two were ATP Masters 1000 events and the other was an ATP 250 tournament - but he also enjoyed a handful of deep runs, making the semi-finals of the Paris Masters and the Vienna Open in the season's latter stages.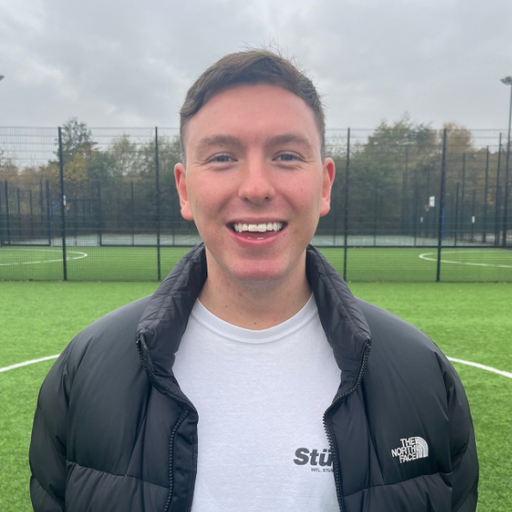 Jaquob Crooke