Liam Williams
Updated: 20 Oct 23 15:51
Published: 05 Oct 23 10:31
Manchester United legend Eric Cantona was one of six players to be publicly voted into the Premier League's Hall of Fame as part of its inaugural class of 2021.
Eric Cantona Profile:
| | |
| --- | --- |
| Name | Eric Cantona |
| Date of Birth | 24/05/1966 |
| Place of Birth | Marseille, France |
| Position | Forward |
| Premier League club(s) | Leeds United, Manchester United |
| Premier League appearances | 156 |
| Premier League goals | 70 |
| Premier League assists | 56 |
| Premier League titles | 4 |
| PFA Players' Player of the Year awards | 1 |
"King Eric"
The date is 26th November 1992. Manchester United, still reeling from throwing the title away a few months earlier to extend their league championship drought to 25 years, have just snapped a seven-game winless streak that saw them fall to 10th in the table.
Prior to their 3-0 win over Oldham, the Red Devils had scored a measly 14 goals in their first 15 games.
Manchester United teams under Alex Ferguson were so often conspicuous by their forwards. Cole, Yorke, Van Nistelrooy, Rooney, Van Persie. With a couple of notable exceptions, the league's best centre forwards typically played for Manchester United.
But that wasn't the case at the advent of the Premier League. Desperate for a goalscorer, Ferguson tried to sign Sheffield Wednesday's David Hirst in the summer, and then again when he realised how much his side were lacking firepower.
Both were knocked back.
In a twist of fate, Leeds United came knocking for Denis Irwin, a move promptly rebuffed, but while the lines of communication were open, United chanced their arm.
Looking back, it's hard to believe a player like Eric Cantona could be sold for just £1m, but the manager at the time, Howard Wilkinson, wanted him out. Cantona, of course, was a complex figure and not one to shy away from confrontation. Too much for Wilkinson; perfect for Ferguson.
Cantona had only ended up in Yorkshire in the first place due to his falling out with nearly everyone around him in France. An altercation with a referee resulted in a one-month ban. An altercation with the adjudicating panel resulted in an extended two-month ban.

The forward even retired from the game shortly afterwards. But France manager Michael Platini, as well as Gerard Houllier who was part of the French setup, convinced him to change his mind and set off for pastures new.
Wilkinson claimed that Cantona was unwilling to play by the rules that applied to everyone else. Perhaps true, but then Cantona could argue he didn't play football like everyone else.
As one story goes, the Manchester United players were arriving at a film premiere, under strict instruction to wear black ties. Cantona turned up in a cream lemon suit and trainers. Andy Cole revealed that his punishment was Ferguson telling Cantona how great he looked.
Cantona scored nine goals in 22 games with United in his maiden campaign and there'd be no repeat of the previous season's collapse. After 26 years of waiting, United were champions again.
And Cantona was even better the second season. Having finished third in the Ballon d'Or at the end of 1993, Cantona would win the PFA Players' Player of the Year in 1994 with 30 goal contributions in 34 games as United won back-to-back titles.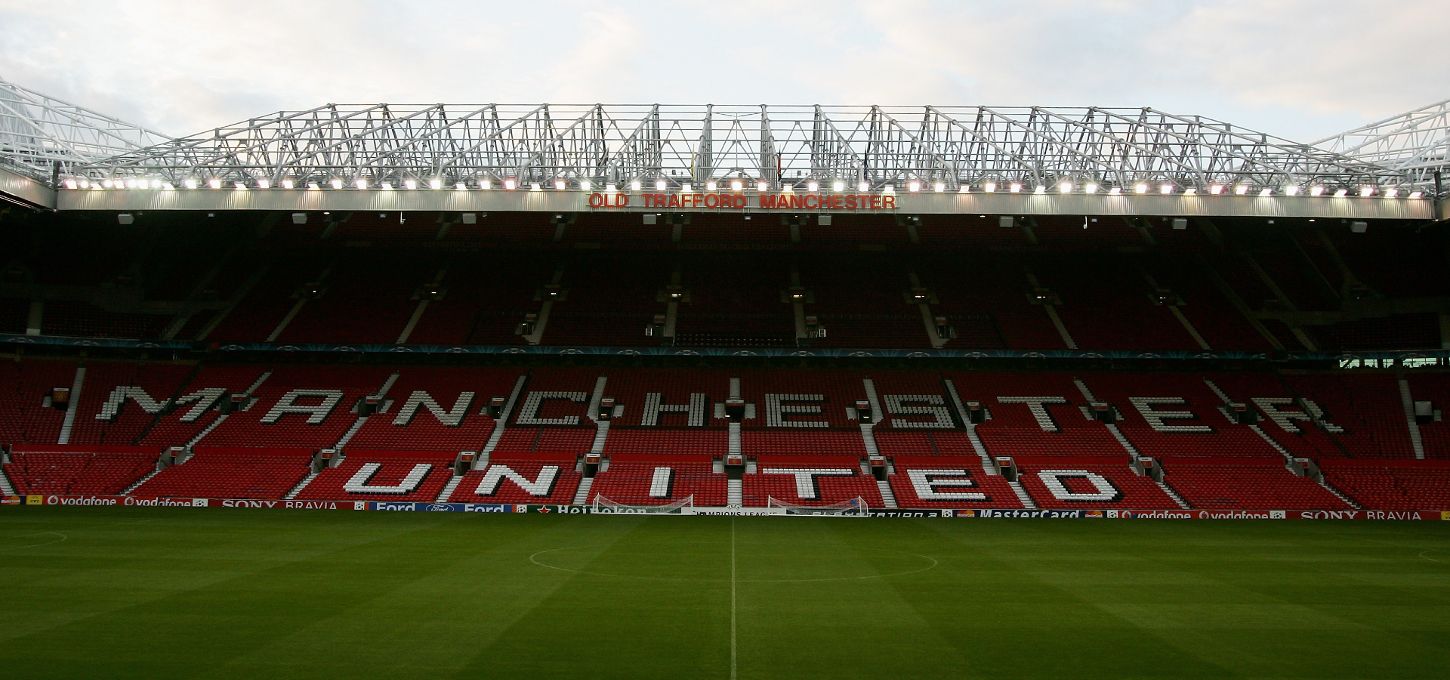 A firm fans' favourite during his time with the Red Devils, Eric Cantona's name is still regularly sung by Man Utd supporters at home and away matches today.
Eric the enigma
After a relatively controversy-free two years at Old Trafford (two red cards in two games and the infamous trip to Galatasaray aside), it all went wrong for Cantona on one night at Selhurst Park.
An ugly game with United well below their best saw tempers boil over and Cantona receive his marching orders.

Copping abuse from the stands on his walk back to the dressing room, Cantona took umbrage with one particular fan, launching himself into the crowd. A kung-fu kick was followed by punches and a three-game ban was about to become much more severe.
The like had never been seen before. Manchester United tried to get ahead of it by instantly suspending Cantona, but the FA followed with a heftier ban that kept Cantona out until the following season.
After 18 goal contributions in 21 games, United missed Cantona dearly; in the remaining 16 games of the season, the reigning champions would fail to score four times as Blackburn captured the title on the final day.
Cantona returned in October at home to Liverpool and his eight-month absence was put quickly behind him. The Frenchman made one goal and scored another from the spot, celebrating by jumping on the stanchion behind the goal.
The 95/96 season would prove to be his most important if not his best. Desperately chasing down Newcastle in the title race, United would go on a remarkable run from the turn of the year.

After New Year's Day, Ferguson's men would lose just once more, and despite being outplayed by Newcastle at St James' Park, came away with an invaluable three points as Cantona scored the only goal of the game. He then scored in each of United's next five matches (with four being the side's only goal).
When Ferguson needed a talisman to stand up and be counted, Cantona did just that. United reclaimed the title, and just as he did in the run-in, Cantona scored the only goal in the FA Cup final to beat Liverpool at Wembley, securing the double and going on to win FWA Footballer of the Year.
While he'd scored numerous important goals and was the catalyst for turning Manchester United into the cup side of the 70s and 80s into regular title winners in the 90s, it's perhaps one scored in his final season he's best remembered for.
Picking up the ball on the halfway line with his back to goal, Cantona would take three skilful touches, turning one way, then another, then another, evading two Sunderland defenders. Exchanging passes with Brian McClair, Cantona allowed the ball to run across his path on the edge of the area, lobbing a helpless, stranded Lionel Perez, clipping the post on its way in.
The celebration – slowly turning to soak in the adulation of the purring Old Trafford crowd – was as iconic as the goal itself.
With 22 more goal contributions, Cantona played another huge role in another United title, but the Frenchman shocked everyone when he announced his retirement at the end of the 96/97 season aged just 30. He left Manchester United after five seasons, winning the league in four. The only year the Red Devils didn't win the title was when Cantona was suspended.
Cantona became the inaugural inductee to the English Football Hall of Fame in 2002 and was voted the Overseas Player of the Decade at the Premier League's 10 Seasons Awards.
He may not have had the longevity of some of his peers, but his impact on the Premier League cannot be understated.

Style of play
At his worst, Cantona could be temperamental and overly aggressive leading to disciplinary issues, but at his best he was imperious. Physically imposing with a deft touch, he had terrific vision and awareness making him just as good a goal creator as a goalscorer.
Cantona was also an excellent penalty-taker, scoring 13 times from the spot at a rate of 87%.

Life after football
Cantona took up beach football after his premature retirement, representing France at a number of tournaments.
Cantona also starred in acting roles, the most prominent of which came in feature film - Looking For Eric.

Did you know?
Publicly, the agreed fee for Cantona to move to Manchester United was £1.2m - £200,000 more than what was actually agreed.

The reason being that Leeds chairman Bill Fotherby felt that fans wouldn't accept the £1m fee, and when asked if he could tell fans it was actually £1.2m, Manchester United chairman Martin Edwards replied: "you can tell them what you like".