James Wilson
Updated: 22 Sep 23 08:23
Published: 18 Aug 23 08:44
'The Beautiful Game' - The phrase popularised by the late, great Pele to describe the splendour of the world's most popular sport.
If there is one thing that makes football truly beautiful, it is its capacity to transform lives and allow human beings to cross boundaries impossible in any other context in a globalised world.

The story of Moises Caicedo's journey from an impoverished childhood in Ecuador to becoming the most valuable footballer in British football history epitomises this narrative.

We take a look at 21-year-old Caicedo's stunning rise and what the midfielder could add to Mauricio Pochettino's Chelsea in the Premier League...

Humble beginnings
Born as the youngest of 10 siblings in the city of Santo Domingo, around 100 miles from Ecuador's capital of Quito, Moises Caicedo grew up with very little.

Playing football with his brothers and friends on scrubland pitches as a kid, using stones to mark out goals, it quickly became clear Caicedo was a supremely gifted athlete who could run all day.

Going along to a local organised soccer school and representing regional select teams, Caicedo's first trial at a professional club with Mushuc Runa was ended after just a week due to his inability to afford to pay for food and other expenses.

One of his brothers was eventually able to arrange a trial with Ecuadorian Serie A side Independiente del Valle, with Caicedo impressing enough to secure a contract.

His development following that point was far from straightforward, with Caicedo suffering a ruptured knee ligament in his mid-teens which saw him sidelined for 10 months.

Once back to full fitness, Caicedo's talent quickly rose to the surface, shining in the youth team before making his senior debut as a 17-year-old in 2019.

Former Independiente de Valle manager, Miguel Angel Ramirez, would later remark that "From the first day he [Caicedo] trained with us, he was the best player in the squad."

Caicedo's finest achievement with his first club was winning the Under 20s Copa Libertadores, with his performances in this tournament perhaps the stage at which vultures from Europe started to take notice, with clubs such as Manchester United, Newcastle, Milan and RB Leipzig reportedly having shown interest.

It would eventually be Brighton and Hove Albion who would prise Caicedo away from home for a fee of £4m in February 2021, with the Seagulls fast obtaining an esteemed reputation for developing young talented players from South America.

At 20 years old, Caicedo would up sticks from all he had ever known in Ecuador to a coastal city in the South East of England which he is unlikely to have even heard of before.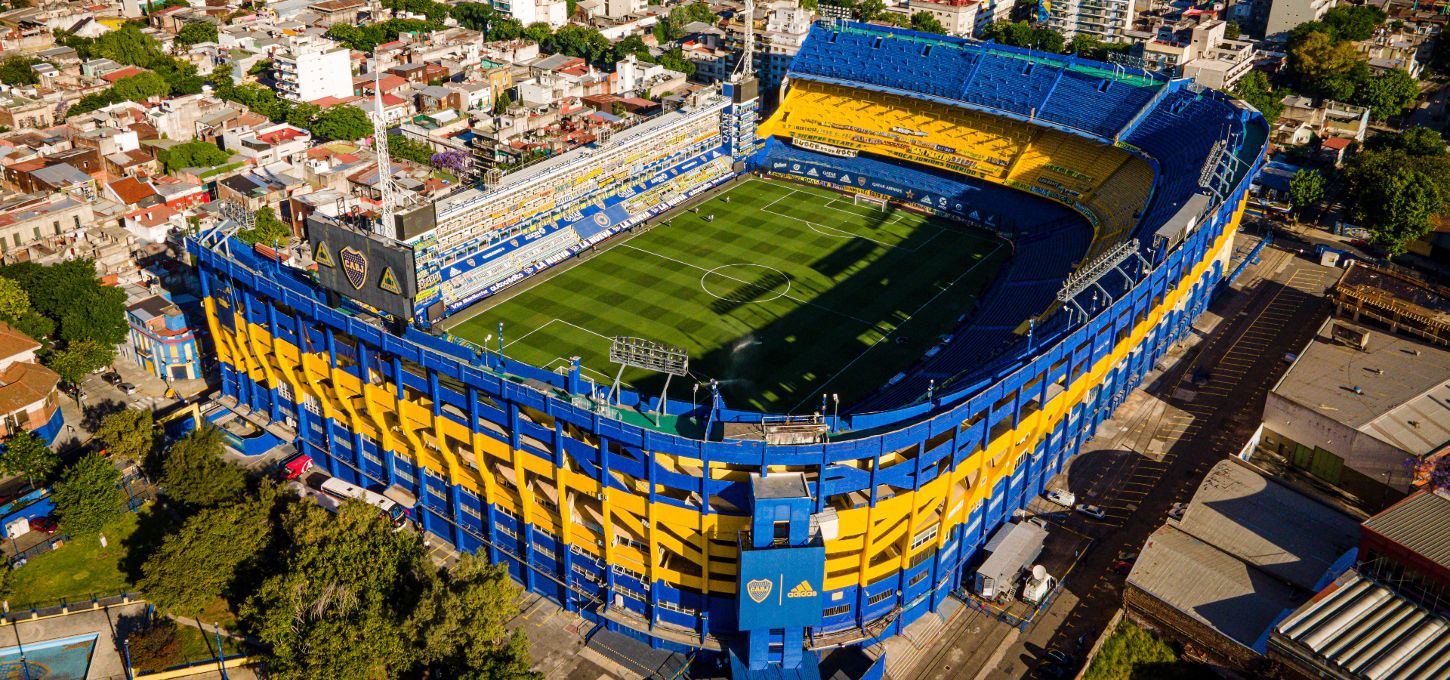 Moises Caicedo made his international debut for Ecuador at the age of 18 in a 1-0 World Cup 2022 Qualifying defeat to Argentina at the famous La Bombonera.
From Ecuador to England
Arriving at Brighton in Feburary 2021, it would take Caicedo around a year to make a first team breakthrough at the club.

Joining Beerschot in the Belgian Pro League on a season-long loan deal at the start of the 2021-22 campaign in order to receive increased gametime, Caicedo was recalled early in January 2022 following Yves Bissouma's call-up to the Mali squad for the Africa Cup of Nations.

With fellow midfielder Jakob Moder also suffering a ruptured ACL injury, Caicedo was suddenly thrust into the forefront of Brighton boss Graham Potter's plans in an opportunity he would grasp with both hands.

Caicedo would make eight consecutive starts in the Premier League at the heart of Brighton's midfield at the end of the 2021-22, season with his first goal for the club in a 4-0 rout of Man Utd at the Amex Stadium a real milestone moment.

With his foot firmly in the door, Caicedo emerged into a regular in Brighton's starting XI in 2022-23 following Bissouma's departure to Spurs for £30m, and it's fair to say the Seagulls were no worse off.

Assuming a formidable central midfield partnership with a fellow South American in Argentina international Alexis Mac Allister, Caicedo's progress was accelerated by the arrival of Italian Roberto De Zerbi as Brighton manager in September 2022, with Graham Potter opting to move on to Chelsea.

With De Zerbi implementing a fluid possession game which also placed great emphasis on pressing off the ball, the all-action Caicedo quickly grew into one of Brighton's most influential players in a season which panned out to be a memorable one for the club.

Caicedo's form in the first half of the 2022-23 season was so impressive that it was inevitable transfer interest would not be far away, and so it proved in January with clubs such as Liverpool, Arsenal and Chelsea linked with making a move for the Ecuadorian.

Arsenal would eventually make an official bid of around £70m, prompting Caicedo and his representatives to controversially release a public statement on his Instagram account declaring his desire to leave the club.

Affirming his dream to move to the top level with one of the biggest clubs in the Premier League, Caicedo's request was to no avail and he would remain at Brighton for the rest of the 2022-23 campaign.

His form would not suffer, however, as Caicedo and his Brighton teammates went on to secure qualification for the Europa League under De Zerbi with the club's highest ever finish of 6th in the Premier League.

Such an achievement would unsurprisingly mark the end of Caicedo's time at Brighton, with his wish to take the next step in his career granted this summer.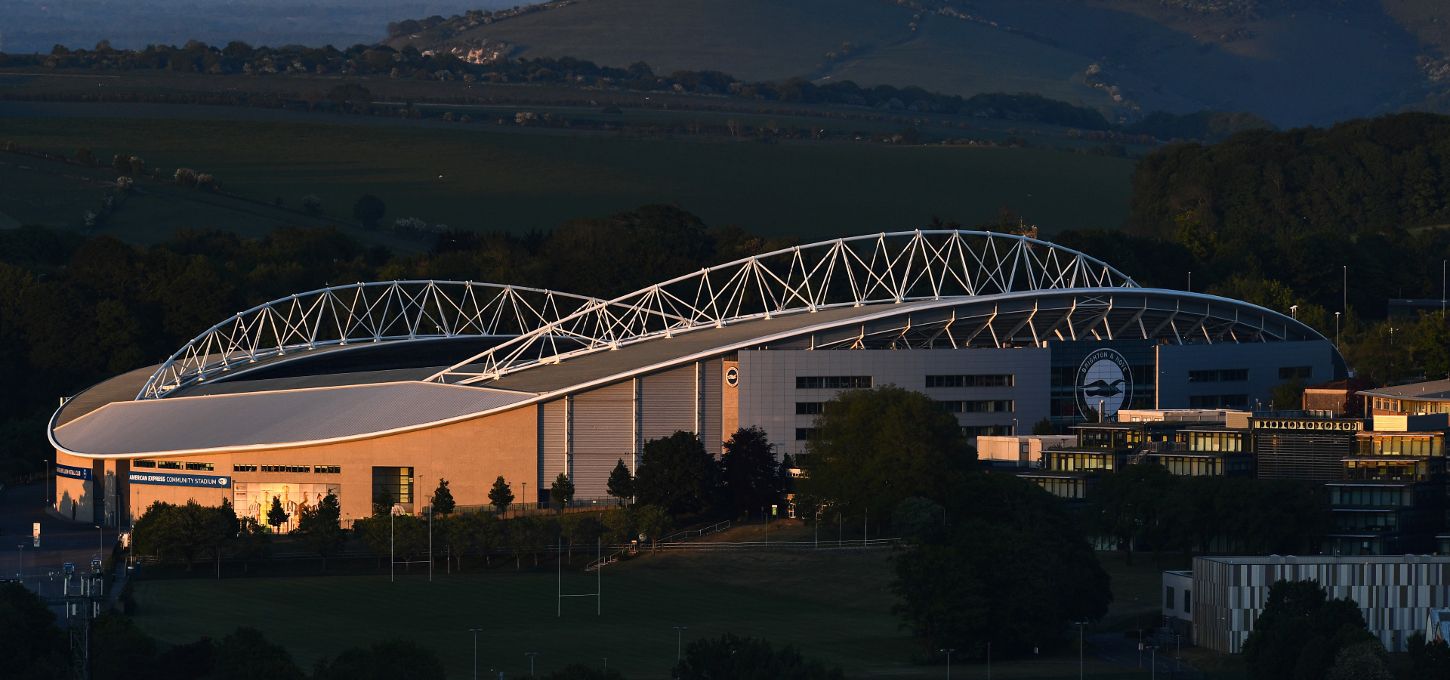 Caicedo was awarded as Brighton's Player of the Year and Players' Player of the Year at the end of the 2022-23 season.
A dream fulfilled
A key target of Chelsea's free-spending owner Todd Boehly since he completed his takeover of the club in May 2022, the American finally landed Caicedo this summer in a reported £115m fee including add-ons which will make the Ecuadorian the third most expensive player in history behind Neymar and Kylian Mbappe.

This £115m transfer has not only seen Brighton scoop a £111m profit on a player who made only 53 senior appearances in two years, but his first club Independiente del Valle have also benefited massively from a hefty 20% sell-on fee.

The acquisition of Caicedo has seen Chelsea's transfer outlay under the auspices of Boehly surpass £900m, with new Blues boss Mauricio Pochettino charged with cultivating a cohesive team unit at Stamford Bridge with a squad of young players thrown together over a very short period of time.

Caicedo is certainly a player the Argentine will be excited to coach, with Pochettino garnering admiration for the role he played in the development of emerging talents such as Harry Kane, Dele Alli and Son Heung-min during his tenure as Spurs manager.

The 21-year-old is set to form another Ecuador-Argentina midfield axis at Stamford Bridge, this time alongside World Cup-winner Enzo Fernandez, with the duo having been signed for a combined £222m.

A partnership of Caicedo and Fernandez in the middle of the park is likely to excite Chelsea supporters, with the Argentine World Cup winner delivering a man-of-the-match performance in a more advanced midfield position in the Blues' 1-1 draw with Liverpool in their opening match of the season.

Caicedo's skillset should complement Fernandez's strengths perfectly in more of a holding midfield role, with the Ecuadorian adept at screening the defence behind him and making key interceptions.

Only Declan Rice made more interceptions than Caicedo (56) in the Premier League last season, with his 100 tackles won also ranking second amongst the entire division behind Fulham's Joao Palhinha.

This isn't to say Caicedo's game revolves around his ability to win the ball back, with only two midfielders - Rodri and Pierre-Emile Hojbjerg - completing more passes than his tally of 1,993 in the top flight last term.

In this sense Caicedo's style of play is similar to that of former Chelsea hero N'Golo Kante, who exited Stamford Bridge for Saudi Pro League Al-Ittihad this summer after seven distinguished years in West London.

Just as Kante emerged from relative obscurity at Ligue 2 club Caen in France to play an influential role in helping Leicester City punch above their weight to sensationally win the Premier League title in 2015-16, Caicedo was able to have a similar impact at Brighton after arriving from Ecuador, albeit to lesser heights.

If Caicedo is to go on to achieve even a comparable level of success as Kante at Chelsea - with the Frenchman winning the Premier League, Champions League and FA Cup during his time at the club - his £115m price tag could even prove a snip.

Kante's ex-Chelsea teammate Cesc Fabregas, himself a serial winner of the biggest prizes the sport has to offer, once tweeted following Chelsea's 1-1 draw against Real Madrid in the first-leg of the 2018-19 Champions League semi-finals that the ex-Leicester man 'plays for two' on the pitch.

Anyone who has ever watched Moises Caicedo play the beautiful game will have come away thinking the exact same thing.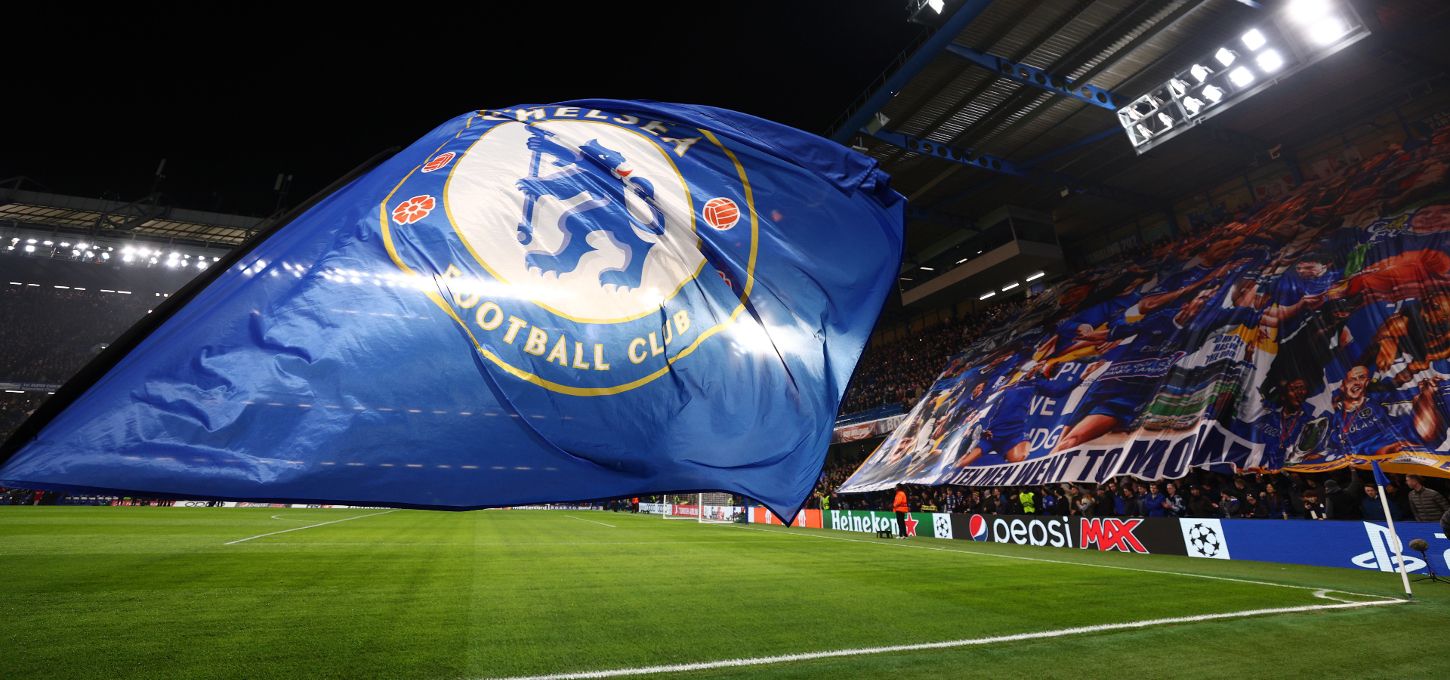 Moises Caicedo has penned an eight-year contract with Chelsea, where he will wear the number 25 shirt.
Moises Caicedo and Chelsea Odds
Moises Caicedo:

PFA Player of the Year - 33/1

Chelsea (Outrights):

To Win Premier League - 14/1
To Win Premier League Without Man City - 8/1
To Finish in Top 4 - 5/4
To Finish in Top 5 - 4/6
To Finish in Top 6 - 4/9
To Finish in Top Half - 1/16
To Win the FA Cup - 8/1
To Win the League Cup - 10/1

Chelsea (Premier League Finishing Position):

1st - 14/1
2nd - 12/1
3rd - 11/2
4th - 4/1
5th or Lower - 4/7