Rob Tebbutt
Updated: 06 Oct 23 09:34
Published: 05 Oct 23 10:52
Our resident boxing expert Rob Tebbutt previews this weekend's mammoth WBA super-featherweight title bout between Nottingham's Leigh Wood and Leeds' two-time champion Josh Warrington.
Leigh Wood v Josh Warrington
Tebbutt's Tips:
Fight To Go The Distance (Yes) @ 4/9
Neither Fighter To Score A Knockdown @ 5/6
Josh Warrington by Decision/Technical Decision @ 4/1
Boxing is a funny old sport…

A couple of years ago, this fight would have been considered a mismatch. The fact that Wood is now a betting favourite can be traced back to February 13th 2021; with Josh Warrington, the then-number one featherweight in the world, stopped in nine rounds by Mauricio Lara.

On the undercard, Nottingham's Leigh Wood would become British champion at the second time of asking, halting Warrington's gym-mate Reece Mould in nine rounds - setting us on our way to Saturday's showdown…

Following the loss to Lara, Warrington would succumb to an unfulfilling Technical Draw in the rematch, seeing him remain belt-less for the remainder of the year, while Wood went on to capture the WBA title, producing a career-best performance as a sizeable a underdog, in scoring a 12th round TKO win over the previously-unbeaten Chinese champion Xu Can.

Since then, Warrington regained his IBF title against old rival Kiko Martinez, before losing it once again to Luis Alberto Lopez in December of last year.

In contrast, Wood hauled himself off the deck to stop Michael Conlan in their March 2022 classic; before running into Mauricio Lara himself, losing first by seventh round stoppage before regaining his title with a punch-perfect unanimous decision win in May.

All roads have now led to Wood vs Warrington, with Wood a 4/9 outright favourite at bet365.

In my opinion, this is a 50-50 fight.

Though some are writing Warrington off, I'm not so sure he is as past the point of no return as others do. His decision loss to Luis Alberto Lopez in December is a loss that has aged well, with Lopez destroying Michael Conlan in four rounds in Conlan's home city of Belfast to make an emphatic first defence of the crown he won from the Leeds man, before a resounding decision win over Joet Gonzalez last time out.

Wood, while superlative in his rematch with Lara last time out, is just two fights removed from being knocked out with a single left hook by the Mexican, and three fights removed from his war with Michael Conlan where the Nottingham man had to walk through fire to secure the most dramatic of late-stoppages. In short, both men have wear and tear.

For this reason, I think Warrington is priced a little too wide at 7/4.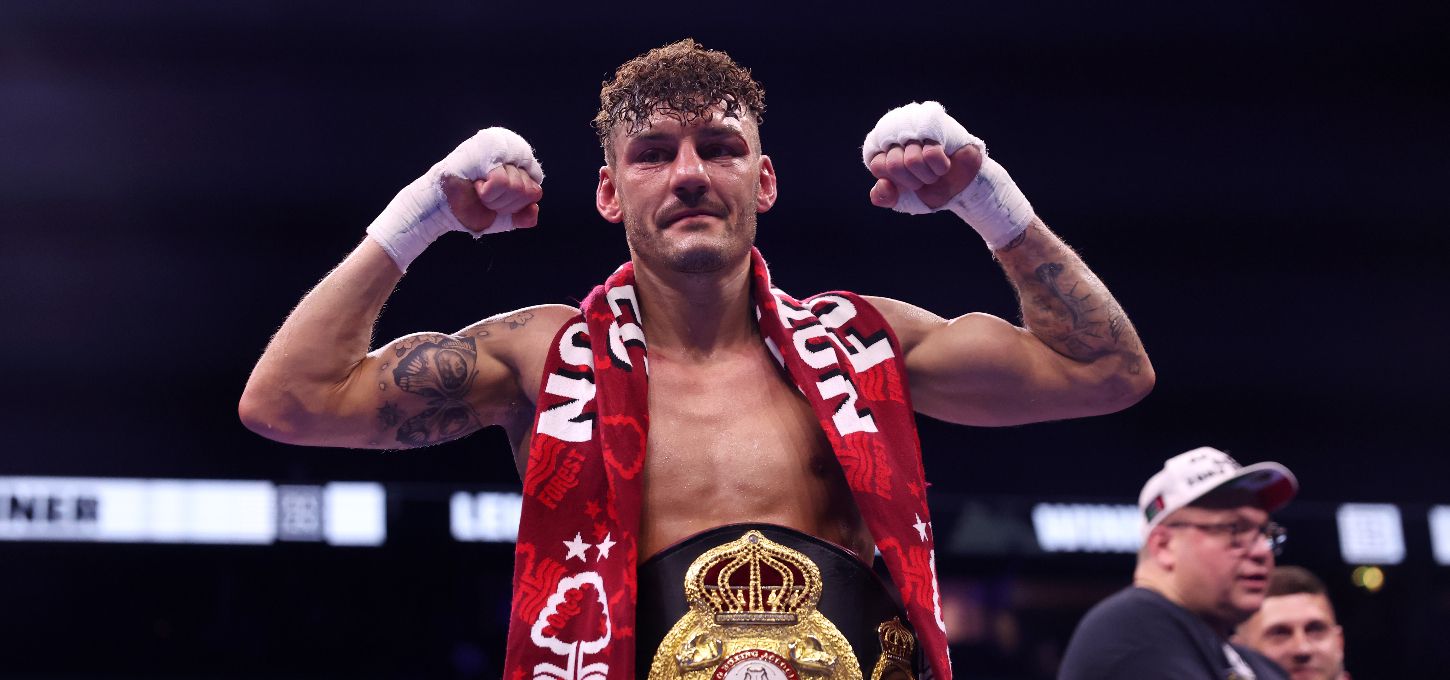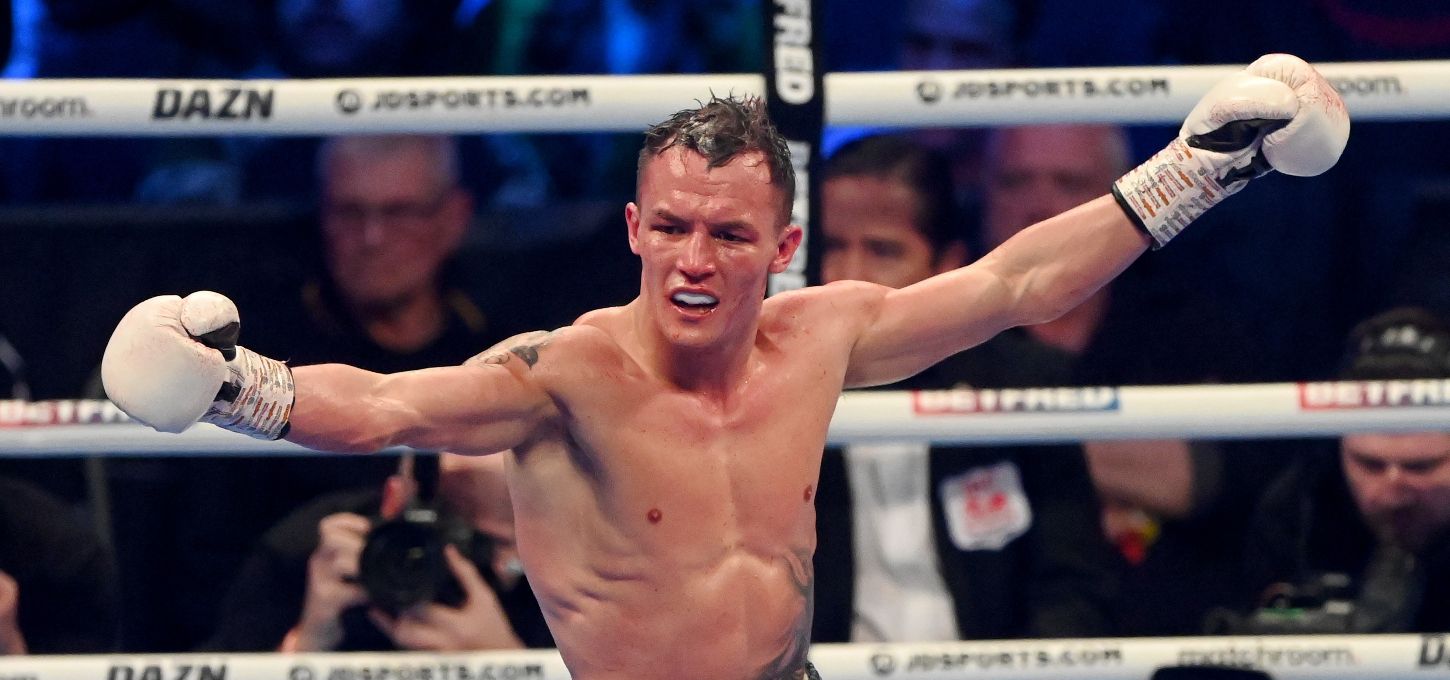 'The Leeds Warrior' has conventionally saved his best performances for when he's been the betting underdog, upsetting both Lee Selby and Carl Frampton in 2018 - but that was five years ago.

There are rightly questions over how much the 32-year-old has left after a gruelling career that started on the small hall circuit before those crowning nights against Selby and Frampton, but I expect Warrington to summon up his famous grit and at the very least be competitive with the in-form Wood.

Wood is undeniably the more versatile boxer, displaying beautiful back-foot boxing in wins over Xu Can and the rematch with Lara, while also showing his rugged, doghouse-style in outlasting Conlan.

The man nicknamed 'Leigh-thal' has shown tremendous improvements under the guidance of Ben Davison, with his ability to tailor specific game-plans based on their opposition a testament to the detailed work done out of their Harlow base. I expect this Saturday to be no different.

Look for Wood to play matador to Warrington's bull; keeping the typically-aggressive Leeds slugger at the end of the jab and looking to walk him on to punches.

At this stage of Warrington's career, it is difficult to imagine him adopting a different gameplan to what has brought him such considerable success so far. He will seek to apply pressure and grind Wood down as the fight unfolds. At 35-years-old, Wood isn't getting any younger and Warrington will be banking on his aggression telling down the stretch.

With so much on the line for both men, I see the fight being cagey at times, with both fighters wary of making any mistakes with the stakes being so high. With that in mind, I don't see a stoppage in this fight. I think both men are experienced enough - and respectful enough of each other's threat - to hear the final bell, with 'Fight To Go The Distance' priced at a short-but-fair 4/9.

As said earlier on, I believe this is a 50-50 fight, therefore I feel Josh Warrington by Decision or Technical Decision BOOSTED from 7/2 to 4/1 represents good value.

For Leigh Wood backers, you may want slightly more bang for your buck than 6/5 for Wood to win by Decision or Technical Decision, so I'd be tempted to look at a stoppage in the second half of the fight, between Rounds 7 and 12, priced at an inviting 9/2. Wood, of course, has form for late drama in the Xu Can and Conlan fights, and his naturally heavy hands could chip away at Warrington as the fight progresses.

For me, this is a fight that could go either way. I understand why Wood is a betting favourite due to his recent form and the relative inactivity of Warrington - but I also can't help but think the Leeds man has one big night left in him, and will fancy his chances of becoming a three-weight world champion. The value is with the underdog, but this one really could go any which way on the night.
Leigh Wood v Josh Warrington
Tebbutt's Tips:
Fight To Go The Distance (Yes) @ 4/9
Neither Fighter To Score A Knockdown @ 5/6
Josh Warrington by Decision/Technical Decision @ 4/1

View all Leigh Wood v Josh Warrington odds

Odds displayed within this article were correct at the time of writing and are subject to fluctuation.