Rob Tebbutt
Updated: 25 Jul 23 15:28
Published: 13 Jan 23 10:29
bet365's resident boxing expert Rob Tebbutt gives his views on the shape and future of 'crossover' boxing, as KSI prepares to make his in-ring return on Saturday night.
The circus returns to town this weekend, with social media behemoth KSI (1/16) returning to the ring against FaZe Temperrr (7/1) on the latest edition of Misfits Boxing.
While I am by no means an avid follower of YouTuber (or 'crossover') boxing, the rapid growth of the sport's latest sideshow has been undeniable. Almost five years on from KSI vs Joe Weller kicking off the trend, there appears to be more interest than ever.
Crossover boxing has evolved from the early days of YouTube PPV, to headlining on Sky Sports Box Office before a recently-announced five-year broadcast deal with streaming service DAZN.

What was seen by many as a fleeting fad now looks very much here to stay.
How has this happened, many ask? Even for a boxing 'hardcore' like myself, it would be foolhardy to ignore the surge in popularity even if, I must confess, it does nothing for me from a competitive point of view.

Having said that, influencers beating up their mates doesn't send me into fits of rage like other more 'traditional' fans of the sport either.
However, it's always worth asking what lessons the more conventional code can learn from its new age counterparts. If the UFC is boxing's estranged cousin, then crossover boxing is its rebellious nephew, shocking older relatives at family parties with its luminous hair and piercings.
The one thing I think crossover boxing has nailed is its ability to carry momentum into each event.

Fights are called for by fans, trash-talk follows and then the fights are made. Barring an inconvenient pull-out (or two), that makes for a compelling, simple storyline for viewers to follow. No 'sides of the street', no open debates around PPV splits and no 'marinating' of super fights. These are lessons boxing can learn from.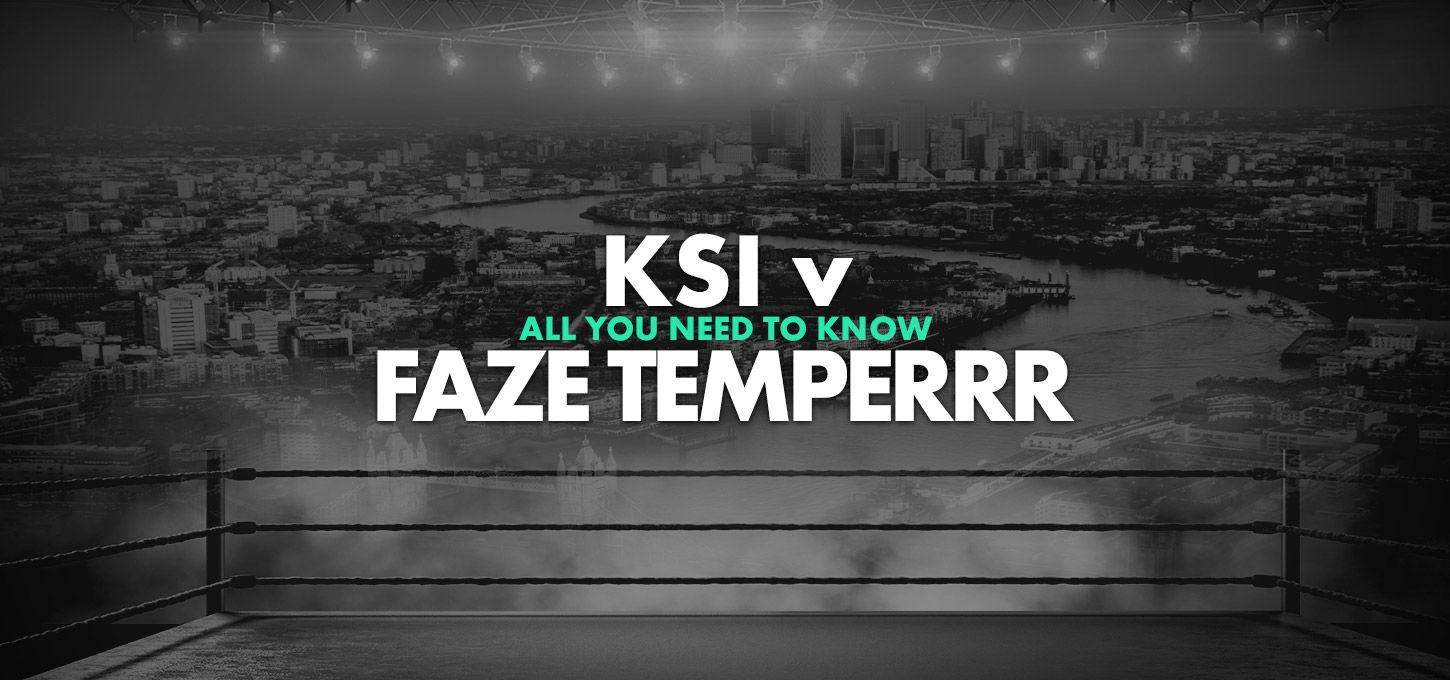 Everything you need to know ahead of Saturday night's exhibition bout in London

On the flip-side, there are elements of crossover boxing that draw a wry smile from your typical haggard, weary boxing fan (such as myself)…
Arguments around who is 'ducking' who, the creation of a new belt system and mythical 'pound-for-pound' lists featuring boxers who have had one or two fights. All good fun, and all taken as such.
It seems that recently the demand for influencers to face legitimate professional world champions has subsided. The only thing more cringeworthy than someone who has made a fortune from opening FIFA packs calling out a world champion boxer is the reverse (*cough cough* Mairis Briedis).
I have always been fairly nonplussed by YouTube/crossover boxing events. I have never covered an event myself, but understand the value in reaching an audience that would otherwise not be interested in boxing. How many of those retain an interest in 'real' boxing is anyone's guess.
Nevertheless, it's undeniable the work that has been done by KSI, Jake Paul and their contemporaries around growing a totally new niche within the sport.
Some would argue that DAZN, who play host to Matchroom Boxing and Golden Boy Promotions in the UK and USA respectively, are now placing a greater emphasis on Misfits events than traditional sport.

Though I wouldn't necessarily go as far as that myself, the growing influence of these events in captivating a previously un-tapped combat sports audience is there for all to see.
It was ten years ago this past November that cricket star Andrew Flintoff made his boxing debut live on Sky Sports. Hollywood star Mickey Rourke paused his film career in the early nineties and went on to have eight professional fights.

Even the great Muhammad Ali took to the exhibition mat against Antonio Inoki in June 1976 - while he was still world heavyweight champion!
Boxing has a long, chequered relationship with sideshow events and it will continue long after KSI and Jake Paul hang up their gloves.
Like it or not, the circus is here to stay…

View the latest odds on KSI v Temperrr

Odds displayed within this article were correct at the time of writing and are subject to withdrawal or change at any time.