Shaun Brown
Updated: 19 May 23 10:34
Published: 16 May 23 09:35
The legacy of Ireland's Katie Taylor was sealed inside Madison Square Garden when she defeated Amanda Serrano in their epic fight last year.
It was an extraordinary sporting spectacle of skill, fortitude and will to win.

Taylor has always been an athlete looking to challenge herself and on Saturday night in Dublin she faces a formidable one in Chantelle Cameron. A win for Taylor will see her crowned as the undisputed super-lightweight champion, scooping a quartet of world titles to join the other four she holds at lightweight.

Her legacy is not at risk nor is her place in boxing's illustrious history. Winning would see the 36-year-old reach superhuman levels of achievement.

From the Olympics to the pro game
Taylor was destined for greatness after a glittering amateur career (including gold at the 2012 Olympic Games) and her decision to turn pro with Eddie Hearn and Matchroom.

The announcement came in October 2016, two months after she had lost to Mira Potkonen in the women's lightweight boxing event at the Rio Olympics.

Taylor said following the Olympics in Rio: "Because of my journey and the incredible supporters who came along with me, female boxing is as much part of the fabric of the Olympics as its male counterpart.

"Now I want to do the same for the professional sport and I hope those who have supported me along the way will come along with me. I'm excited for the road ahead."

Taylor began at Wembley Arena on November 26, 2016. A six-round bout against Karina Szmalenberg. The third-round stoppage was merely a glimpse at the future.

The introduction to professional boxing was followed by another six fights over 12 months. Viviane Obenauf was the second opponent picked and already a test for the distinguished Irish fighter.

It wasn't long before Brazilian Obenauf was in survival mode. Taylor had her down in the second en route to a clear points win. It was clear that deeper waters were going to be needed for the boxer from Bray.

Dominant is often a word used to describe Taylor's performances. The depth of women's competition has still to reach the quality of the men's side, but Taylor could do nothing more than outclass fighters who quickly knew they didn't belong in the same ring as her.

Former world title challengers and a world title eliminator were all handled by her lightning quick hands and footwork to admire.

Taylor admitted she suffered from some nerves before her American debut on July 29, 2017, at the Barclays Centre, Brooklyn. Her butterflies showed briefly against Jasmine Clarkson when she caught Taylor with shots that could have been avoided.

"I loved hearing the Irish fans in the crowd," Taylor commented following this showdown.

Related Boxing News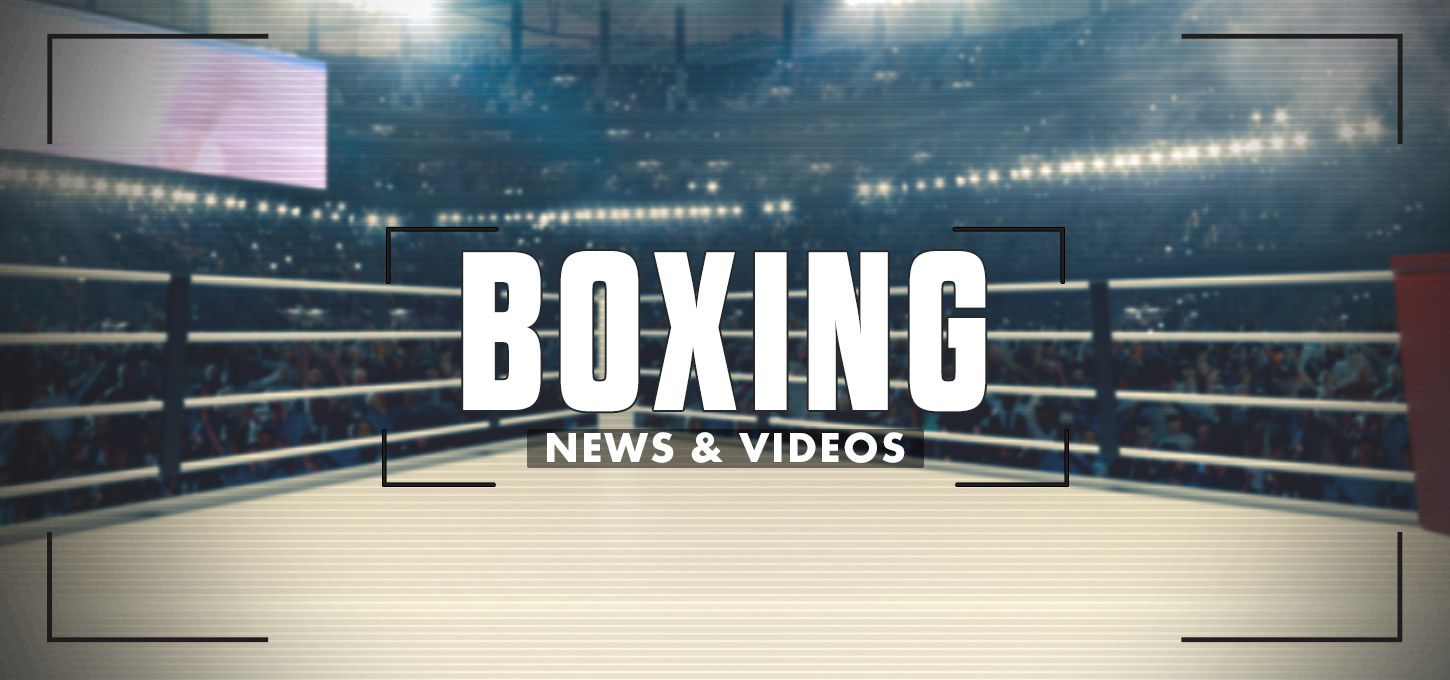 Katie Taylor v Chantelle Cameron: Fight date, ring walk time, undercard & betting odds

Who is the righteous 'GWOAT'; Claressa Shields, Katie Taylor or Amanda Serrano?

Katie Taylor v Chantelle Cameron: Tale of the Tape
Conquering the world
Five months later in Cardiff, with six wins in the bank, her first legitimate piece of hardware was on offer. The WBA Female lightweight title awaited the winner of Taylor and Anahi Ester Sanchez. Ten, two-minute rounds which ended with three 99-90 scorecards from the judges. Dominance.

The Republic of Ireland had a new world boxing champion. Their first since Andy Lee in 2015.

Hearn was now looking at a 2018 summer fight in Dublin, but that homecoming never materialised.

Jessica McCaskill looked a solid threat in Taylor's first defence, but she and the next five challengers never came close to beating her.

It was now 2019 and Taylor was unified champion, but on June 1 that year Delfine Persoon put on a performance of a lifetime to push the Irish sensation all the way. Persoon not only lost the fight but also her two world titles. Katie Taylor was now undisputed lightweight champion, but it was by a whisker.

Hearn was told by Taylor to make the rematch. The doubts around the scoring were motivation to go out and do a better job next time. By this time the name of Chantelle Cameron was cropping up in interviews more and more. The possibility of a fight against her old amateur rival started to grow.

Taylor had also been announced as the 2019 Boxing Writers Association of America's Female Fighter of the Year. She was changing women's boxing and opening more and more doors for the next generation to go through.

A close call against Natasha Jonas and another tight affair against Persoon in the rematch proved again she was certainly not invincible. The Brit and the Belgian still feel aggrieved by these decisions to this day and some agree with them.

Watch Boxing News' full Katie Taylor v Chantelle Cameron preview.
Reaching new heights
Three further wins in 2021 saw Taylor go into 2022 remaining the face of women's boxing and the pound-for-pound number one.

A rivalry had already been developed when the moment arrived for Taylor to fight Amanda Serrano. Words were exchanged, things got fiery for a little while. Katie had a genuine and dangerous opponent on her hands. One who could keep up with her and hit harder.

Taylor and Serrano went on to produce a classic, a fight for the ages and one fans will never forget. At times Taylor was outworked, hurt, vulnerable but dug deeper than ever to pull off a split decision win.

That was 13 months ago. Taylor then picked up another decision win against Karen Elizabeth Carabajal. Dominant.

The idea of Croke Park and a rematch with Amanda Serrano was floated and looked like happening on May 20, but injury forced the Puerto Rican out.

Taylor wanted to keep this weekend's date. A brief conversation on social media with Cameron about replacing Serrano quickly turned into an agreement and a deal.

It feels like a lifetime ago when Taylor forayed into super-lightweight territory on one occasion to beat Christina Linardatou and become a two-weight champion. It was only four years ago.

Taylor never returned to the weight division, but the challenge of fighting Cameron and the reward of becoming a dual undisputed world champion was too good to turn down.

Katie Taylor could have retired after beating Serrano, walking away unbeaten after 21 fights, no-one could have complained. Instead, she keeps pushing herself to the limits of what is physically and mentally possible in women's boxing.

View the latest odds for Taylor v Cameron

Watch all the latest Boxing News videos, including all the build-up to Taylor v Cameron and Haney v Lomachenko HERE.