James Wilson
Updated: 21 Sep 23 13:23
Published: 09 Aug 23 13:36
It sounds like something out of a Marvel blockbuster. The bullish young pretender who follows the path taken by the seemingly omnipotent reigning ruler, striving to knock them off their perch.
The similarities between Manchester United's latest signing Rasmus Hojlund and Manchester City's Erling Haaland are plain to see, and that's without even factoring in their similar sounding surnames.

Both hailing from Scandinavia – Hojlund from Denmark and Haaland Norwegian – the pair have had to work their way up from relatively obscure beginnings to the most prestigious football league in the world.

The commonalities between the duo certainly don't end there.

Physical specimens in their own right – Haaland just one inch taller than Hojlund at 6ft 4ins – the two strikers are also each left-footed, blond-haired, blue-eyed and blessed with blistering speed which defies their stature.

Although 20-year-old Hojlund will not be expected to make the same kind of impact that Haaland was able to in his first season in English football last term – scoring a record-breaking 36 Premier League goals – his new employers have certainly identified him as a prospect capable of emerging as a credible adversary to the Norwegian in time.

Set to be a hot talking point in the Premier League this season and perhaps European football on the whole for years to come, we examine the parallels between the two Scandinavian hotshots and their potential budding rivalry in Manchester.

Scandinavian roots
Erling Haaland, who lit up the Premier League in his debut campaign for Man City last year, spent his childhood growing up in the agriculture dominated town of Bryne in Norway.

The son of former professional footballer Alf-Inge and heptathlete Gry Haaland, the Man City striker was actually born in the West Yorkshire city of Leeds during his father's playing days at Elland Road.

Given the athletic prowess of his ancestors, with the Norwegian's great-uncle Gabriel Hoyland also renowned as one of Bryne's finest ever footballers, it makes sense that Haaland was born with an aptitude for sport.

Taking part in various other sports alongside football as a child such as handball, athletics and golf, Haaland was already so physically developed that he was handed his professional debut at local club Bryne three months prior to his 16th birthday.

Haaland eventually signed for Molde, one of the biggest sides in Norway, at the age of 16.

He would spend two years at the club, during which he was managed by Man Utd legend Ole Gunnar Solskjaer, before his goalscoring exploits – finishing as Molde's top scorer in all competitions with 16 in 2018 - alerted even bigger fish across the continent.

Like Haaland, Rasmus Hojlund was born into a sporting family and spent his early years playing football for his local club – Horshulm Usserod Idraestsklub (HUI).

His parents Anders and Kirsten, a former lower league footballer and sprinter respectively, were both heavily involved with the running of what was a volunteer-led amateur football club.

Although a gifted swimmer as a kid, Hojlund was forced to focus solely on his true passion of football at the age of 12, as he joined the academy of Brondby.

From Brondby the precocious Hojlund would then make a further step up to join ranks with Denmark's most famous club, FC Copenhagen, where he would make his professional debut at 17.

The young Dane was unable to make his mark in his homeland in the manner in which Haaland was at Molde, however, failing to score in 19 senior league appearances.

This forced Hojlund to look elsewhere for increased gametime, and continue his fledgling career overseas.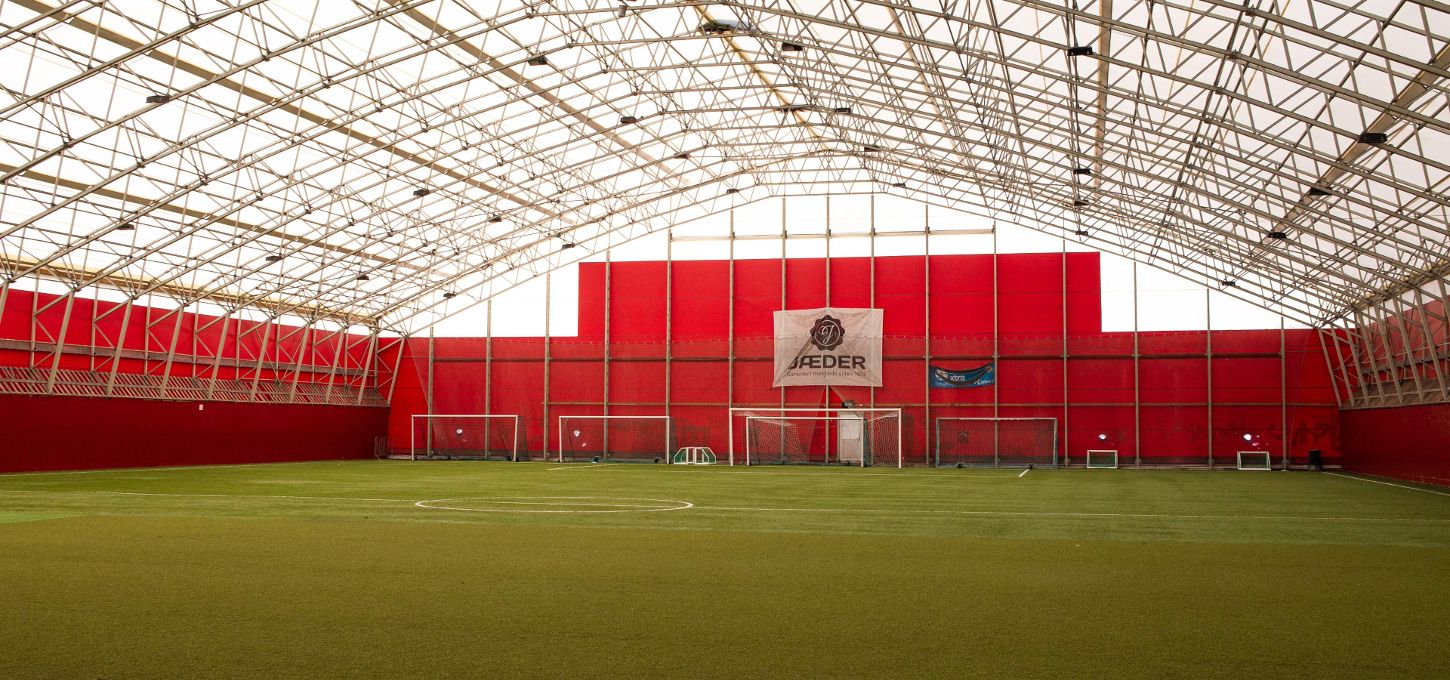 The 'Jaerhallen' stadium in Bryne, Norway - a local community football facility where a young Erling Haaland would spend hours playing with his friends.
Turning heads abroad
Erling Haaland, or Erling Braut Haaland to give him his full name, began to truly set tongues wagging across Europe after transferring from Molde to Austrian side Red Bull Salzburg in 2019.

Haaland would only be in Austria for a year, with a staggering 28 goals in just 22 games in the 2019-20 season – including eight in the Champions League group stages – prompting Borussia Dortmund to part with around €20million to capture the Norwegian starlet.

His development would certainly not slow down in Germany, with Haaland notching a remarkable 86 goals in 89 games in all competitions across two-and-a-half seasons at Dortmund to emerge as one of Europe's most fearsome finishers.

For Hojlund, his game would also go to the next level on the continent, at an equally rapid rate as his Norwegian counterpart if not in quite as spectacular a fashion.

The Dane too left his homeland for Austria, transferring from FC Copenhagen to SK Sturm Graz for a modest fee of just €1.8m in January 2022, a month shy of his 19th birthday.

Scoring 12 goals in 21 matches for Sturm Graz in all competitions across the second half of the 2021-22 season and early stages of the subsequent campaign, ambitious Serie A side Atalanta had already seen enough.

Signing the striker for a substantial €17m, only seven months after his move to the Austrian Bundesliga, the Bergamo side were convinced of the youngster's potential which had slipped through the net of his previous employers at Copenhagen.

Gian Piero Gasperini's side were certainly proved right, with Hojlund registering 13 goal contributions in his first season in the Italian top flight, not to mention his six goals in his first six full caps for Denmark, to underline his credentials as one of the most promising strikers in European football.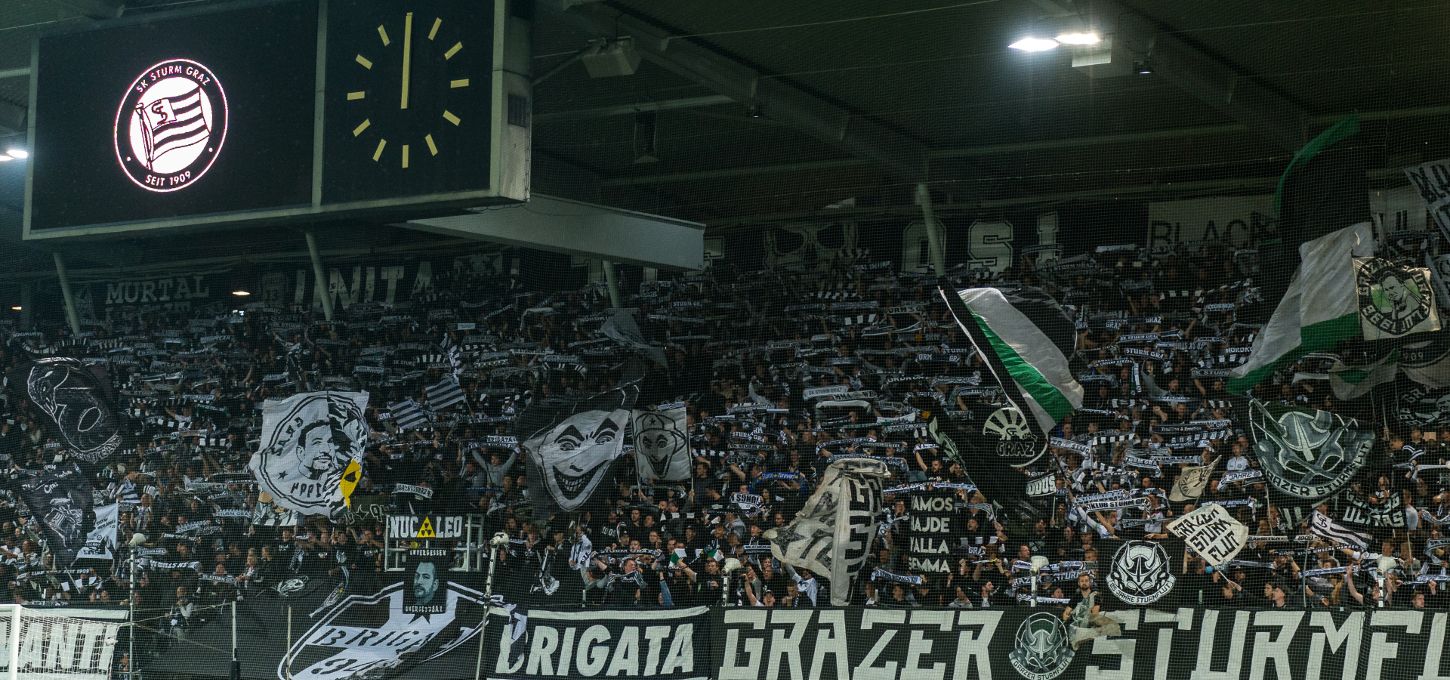 It was at SK Sturm Graz where Rasmus Hojlund's career started to truly take off, with the Austrian Bundesliga side pocketing a hefty €15m profit on the Dane who made just 21 appearances for the club.
The revival of the number nine
Following somewhat of an evolution in the profile of forwards in English football in recent years – with the three Premier League winning sides prior to Haaland's arrival lacking what was previously accepted as an out-and-out number nine – the Norwegian and Hojlund represent a throwback to a more conventional style of centre forward.

Indeed in Man City's previous two title wins before the signing of Haaland last summer - in 2020-21 and 2021-22 – Pep Guardiola's charges regularly lined up without a recognised striker, with the likes of Phil Foden and Raheem Sterling utilised as a false nine.

Before that, Jurgen Klopp's dominant Liverpool team which secured the Reds' first Premier League title win in 30 years in 2019-20 was fronted by Roberto Firmino through the middle as a facilitator, with inside forwards Mo Salah and Sadio Mane the primary goalscorers.

The devastating impact made by Haaland in the top flight signals a potential shift back towards the prevalence of a more goal-hungry fox in the box, with City's previous propensity to share the volume of chances around the team replaced by an emphasis on supplying the ruthless Norwegian at every opportunity.

Man Utd's acquisition of Hojlund indicates the Red Devils are also set for a shift in their style of play, with Erik ten Hag's side lacking an effective focal point at the heart of their attack last year as a result of Anthony Martial and Wout Weghorst's respective struggles with fitness and form.

As opposed to the most successful Premier League forwards in the modern day, including Salah, Mane, Sergio Aguero and Luis Suarez, Scandinavian duo Haaland and Hojlund are very much more reminiscent of more 'old school' strikers such as Gary Lineker, Alan Shearer and Ruud Van Nistelrooy.

To this regard, Haaland and Hojlund are strikers who truly come alive inside the box.

Blessed with staggering pace and power - with Hojlund's manager at Atalanta Gasperini stating his former protege can run 100m in under 11 seconds - the pair also possess the agility and anticipation required to latch onto any loose balls inside the box swiftly.

A lot was made of Haaland's minimal involvement in Man City's build up play last season, with the 23-year-old averaging just 27 touches per game in the Premier League.

Haaland's game was focused towards putting himself in the positions to finish off City's free-flowing moves, with a remarkable 31 of his 36 Premier League goals (86%) scored with a single touch, a higher rate than the previous six Golden Boot winners.

Man Utd's Hojlund looks to be a similar type of goalscorer, with perhaps the finest night of the 20-year-old's young career to date - a hattrick on his first start for Denmark in a Euros qualifier against Finland in March - featuring two one-touch finishes which showcased the striker's razor sharp instincts inside the box.

The Dane's attributes and style of play should provide Erik ten Hag's Man Utd with a new dimension up front in the new season, with Hojlund capable of acting as a poacher in attack and blessed with the pace to be dangerous in counter attacking situations alongside the likes of Marcus Rashford.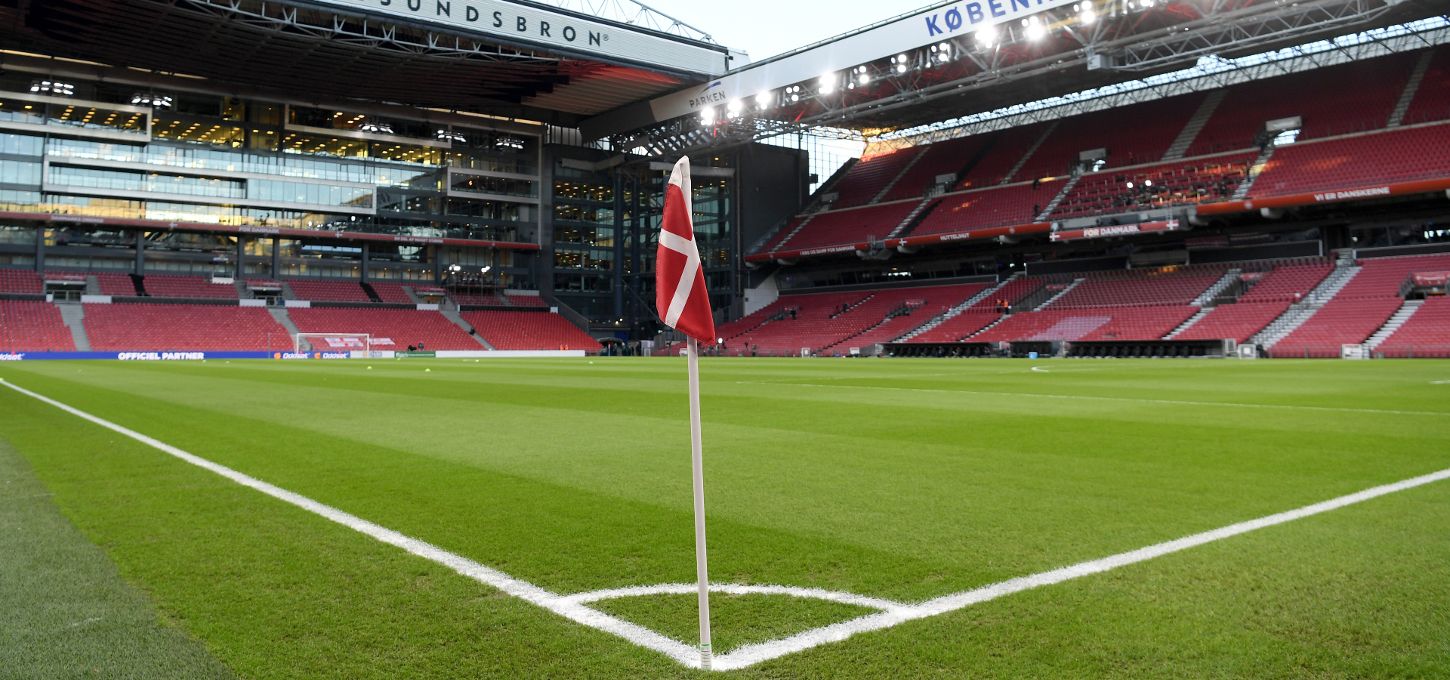 Hojlund's hattrick in his first start for Denmark against Finland at the Parken Stadium in March was a real statement from the young striker, prompting admiring glances from some of the biggest clubs in Europe.
Master and apprentice
At this point it is important to draw a line between expectations surrounding Haaland and Hojlund, and downplay any talk of the two going head-to-head in the goalscoring charts in the immediate future.

Three years Haaland's junior, Hojlund is far less experienced than the Norwegian at the highest level, having made under 70 senior league appearances in his career to date.

Hojlund is also yet to post numbers in any way comparable with those of Haaland even at the same age, with his return of nine goals in 32 for Atalanta in Serie A last term dwarfed by Haaland's 29 in 29 for RB Salzburg and Borussia Dortmund in 2019-20.

This is without acknowledging that Haaland is the fulcrum of a Treble-winning Man City side, with the Citizens having finished as the Premier League's top scorers in each of the past six seasons under Pep Guardiola.

Hojlund will conversely be joining a Man Utd team who are still continuing to learn and evolve under Erik ten Hag, with the Red Devils outscored by as many as six teams in the Premier League last term including Newcastle, Brighton and Tottenham.

If Haaland is the prototype, Hojlund is for now simply a work in progress model.

This is not to say Hojlund isn't capable of reaching a level to challenge the exploits of his Scandinavian counterpart in the future.

Although seemingly recruited to be United's number one striker in the new season for a sizeable £72m fee, the Red Devils have clearly bought potential rather than the finished article in Hojlund.

In Ten Hag, the striker will be able to work with a coach with a track record of developing young players from his time at Ajax, and learn from the various experienced internationals in the United squad including compatriot Christian Eriksen.

Ten Hag would not have sanctioned a deal for the Denmark international if he did not like what he had seen from the youngster, and the Dutchman's front foot style of play should provide Hojlund plenty of opportunities to score.

One thing is for sure, if United's new signing is to prove to be the real deal, and Manchester is to become the backdrop of a new Premier League rivalry between Haaland of Norway and Hojlund of Denmark, it will be one hell of a story.

Erling Haaland Premier League 2023/24 odds
Top Goalscorer - 8/13
Premier League Winner and Top Goalscorer - 5/4
Top Team Goalscorer - 1/16
25+ Goals - 1/6
30+ Goals - 8/13
35+ Goals - 21/10
40+ Goals - 8/1

Rasmus Hojlund Premier League 2023/24 odds
Top Goalscorer - 25/1
Top Goalscorer Without Erling Haaland - 16/1
Premier League Winner and Top Goalscorer - 150/1
Top Team Goalscorer - 2/1
15+ Goals - 4/7
20+ Goals - 10/3
25+ Goals - 25/1

View all latest Premier League 2023/24 odds
All odds correct at time of publishing and subject to change.