James Wilson
Updated: 28 Sep 23 08:22
Published: 23 Aug 23 15:21
Named player of the match after a sensational performance in Manchester City's 1-0 win over Newcastle last weekend, the stars appear to be aligning for Phil Foden to finally take centre stage for Pep Guardiola's Treble winners.
Deployed in a central position, in the right half-space typically picked up by the injured Kevin De Bruyne, Foden was at the heart of City's play in the attacking third, making 69 touches and creating seven chances - more than in any previous Premier League appearance.

With Ilkay Gundogan having departed for Barcelona earlier this summer and De Bruyne suffering a significant hamstring injury in City's Premier League opener at Burnley, we could be set to see Guardiola utilise Foden in this central role far more often in the upcoming campaign.

It's one of the best performances I have seen. Every control - he knows exactly how to attack the goal. He doesn't need two or three touches to be in the right position to attack the goal.
- Pep Guardiola
Coming of Age
Born in Stockport within a Man City-supporting household, Foden grew up idolising former Blues favourite David Silva.

Eventually playing alongside World Cup winner Silva in City's first team, there has long been a feeling that Foden is destined to end up developing into a world-class playmaker in the ilk of the Spaniard, dictating the tempo of matches and creating chances from a central position.

This trajectory has never truly materialised at the Etihad Stadium under Pep Guardiola as of yet, however.

First capturing international recognition after being awarded the Golden Ball following England's World Cup Under 17s victory in 2017, scoring twice in the final against Spain, Foden played the majority of his football in City's youth ranks as a central playmaker.

His integration as a first team player at City over the next five or so years would see Foden increasingly played out wide by Guardiola, both on the right and left flanks, with the likes of Silva, Gundogan and De Bruyne given the license to pull the strings in central areas.

With Silva long gone, Gundogan pursuing his career elsewhere and De Bruyne hamstrung by injury, there is now a clear void to fill in Guardiola's system.

In this regard, the 23-year-old Foden's eye-catching performance against Newcastle may well be looked back upon as a seminal moment for the England international.

We may well be set to witness Foden truly come of age.

I think he [Foden] is the best player we have in between the lines and facing the goal. He can do this role very easily because he has all the talent.
- Rodri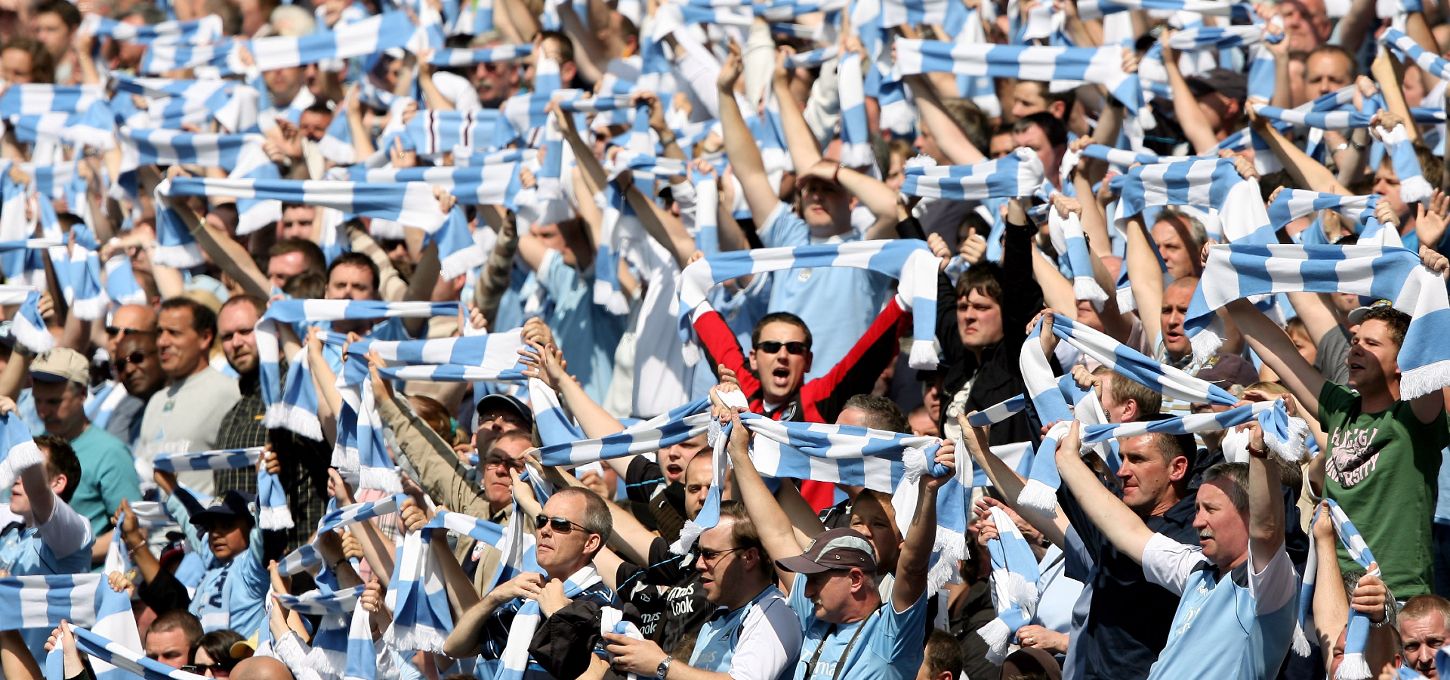 Phil Foden signed for his boyhood club Man City at the age of four, eventually signing an academy scholarship aged 16 in 2017.
Taking centre stage
Primarily used as a wide player by Guardiola last season, starting just two Premier League matches in a central berth, Foden found himself increasingly sidelined on the bench at the back end of the campaign with Bernardo Silva and Jack Grealish preferred on the right and left respectively for City's biggest matches.

Completing 90 minutes in just 11 of his 32 Premier League appearances last term, it's fair to say Foden was far from one of City's leading men in what transpired to be the most successful season in the club's history.

City became just the second English side in history, along with neighbours Manchester United in 1999, to claim the Treble of the Premier League, Champions League and FA Cup in 2023/24, with Foden taking his remarkable personal career trophy count to 12.

In a sign of his standing in the pecking order, not helped by a bout of appendicitis towards the end of the season, Foden did not start either the FA Cup final or Champions League final in June.

Widely recognised as one of the finest talents English football has produced in a long time, one could expect Foden to have been left feeling frustrated by his moderate level of influence and peripheral role in the City ranks by the age of 23.

This air of frustration appears to have been lifted at the beginning of the 2023/24 season, albeit aided by external factors such as the surprise exit of Gundogan and injury to De Bruyne.

On the night of Foden's masterclass against Newcastle at the Etihad last weekend, it was the Englishman and Argentine World Cup winner Julian Alvarez who were positioned in advanced midfield roles akin to those commonly taken up by Gundogan and De Bruyne last season.

With Guardiola's tactical ideas ever-changing and adapting, the loss of De Bruyne could see Foden and Alvarez become the prime creators in behind Erling Haaland up front, with City's offensive players guarded by a rock solid defensive rearguard bolstered further by the summer acquisition of Josko Gvardiol from RB Leipzig.

A central role on the pitch, like the one taken up against Newcastle, is certainly something Foden seems to relish, with his potential transition into this way of playing perhaps also music to the ears of England supporters ahead of the Euros in Germany next summer.

The manager decided to play me more inside today, in between the lines - it's a role I enjoy. I've played there from when I was young, it's a position I can hopefully move into in the future or maybe this season.
- Phil Foden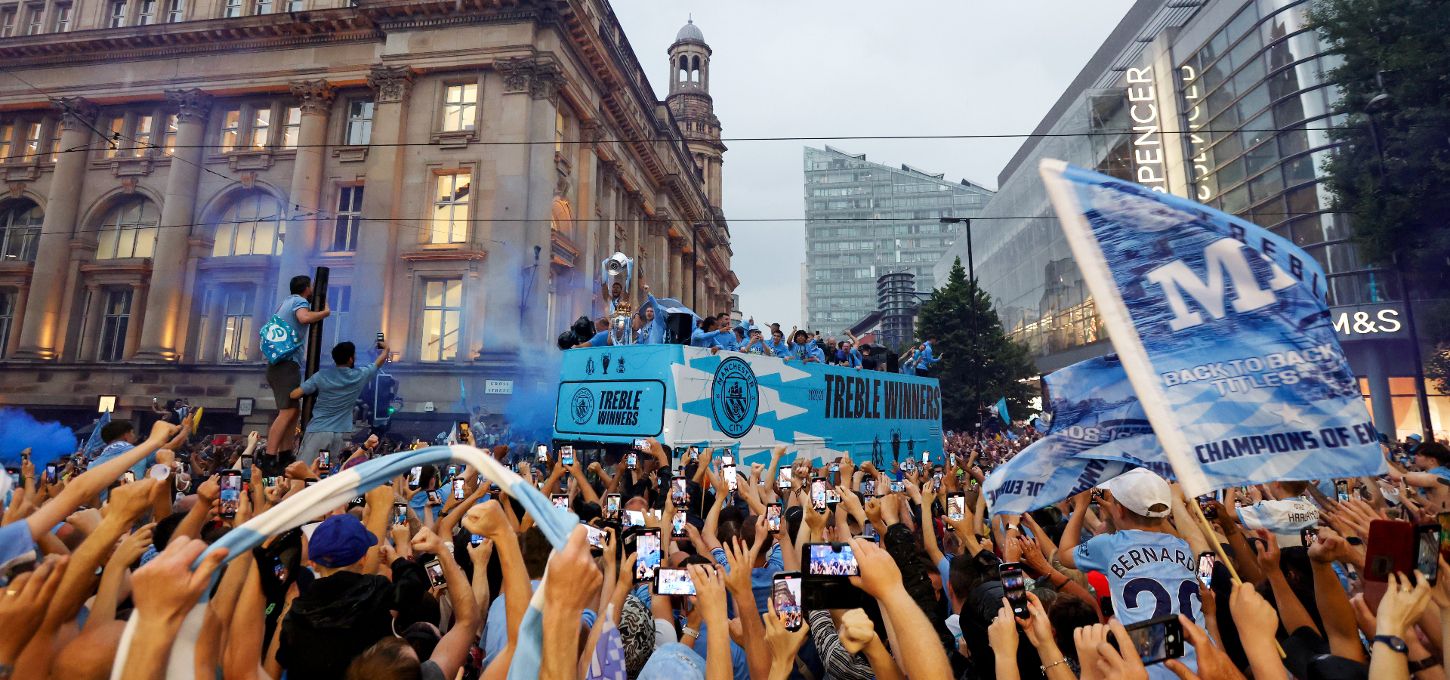 Foden will be striving to take on increased importance in the City side this term after ending last season's Treble-winning campaign on the fringes of Guardiola's starting XI.
Phil Foden in Numbers:
Premier League 2023/24 Top Chances Created (/90):
Kaoru Mitoma - 9 (4.7)
Phil Foden - 9 (4.5)
Eberechi Eze - 8 (4.0)
James Maddison - 8 (4.0)
Julian Alvarez - 8 (4.0)
Pervis Estupinan - 8 (4.0)
Bruno Fernandes - 7 (3.5)
Enzo Fernandez - 6 (3.0)
Luke Shaw - 6 (3.0)
Pedro Neto - 6 (3.0)

Phil Foden Premier League Stats per Season:
| | | | |
| --- | --- | --- | --- |
| Season | Appearances | Goals | Assists |
| 2017-18 | 4 | 0 | 1 |
| 2018-19 | 13 | 1 | 0 |
| 2019-20 | 23 | 5 | 2 |
| 2020-21 | 28 | 9 | 5 |
| 2021-22 | 28 | 9 | 5 |
| 2022-23 | 32 | 11 | 5 |
| 2023-24 | 2 | 0 | 1 |
Phil Foden Odds:
Premier League 2023/24:

Top Goalscorer - 100/1
Top Goalscorer Without Erling Haaland - 66/1
Most Assists - 12/1
PFA Player of the Year - 14/1