James Wilson
Updated: 21 Nov 23 11:04
Published: 03 Nov 23 08:15
Signed from Wolfsburg for £34.5m in the summer, Dutch defender Micky van de Ven has been a revelation for Ange Postecoglou's Premier League-leading Tottenham so far this term.
The success of Spurs under new boss Ange Postecoglou has been one of the stories of the Premier League season so far, with the acquisition and impact of Van de Ven undoubtedly a key part of the North London side's renaissance.

Sat top of the league with eight wins and two draws from their opening 10 Premier League matches, Spurs have conceded just nine goals – with only Arsenal and Man City having conceded fewer.
We take a look at the origins of 22-year-old Van de Ven's story, his rapid rise in the sport, and the levels he has the potential to yet reach in the latest instalment of In Focus…
The making of Van de Ven
Growing up in Wormer, a distinct fishing village around 18 miles north of Amsterdam with its own unique dialect and customs, Van de Ven had one intention in his mind as a kid – to become a professional footballer.

The son of a national celebrity – an undercover agent turned TV detective Marcel van de Ven – Micky was an athletic child who also had a passion for tennis.

Joining local club FC Volendam's academy at the age of 12 and rising through the youth ranks, the arrival of ex-Ajax, Inter and Netherlands midfielder Wim Jonk as the club's first team manager was to have a transformative effect on Van de Ven's life.

Previously a dispensable figure under the previous administration, Jonk and his colleague Ruben Jongkind – Volendam's new strategic advisor – instantly saw the potential in Van de Ven as part of the under-19s squad and quickly handed him a new contract.

Formerly youth coaches at Ajax in the 2010s, tasked with implementing 'Plan Cruyff' – a new coaching emphasis focused upon individual player development designed by the Dutch football icon – Jonk and Jongkind aimed to apply the same vision at FC Volendam.

As a technically gifted defender – comfortable on the ball and capable of dribbling past opponents - Van de Ven was a dream player for Volendam's new coaching team to work with.
Van de Ven was also blessed in an athletic sense, with a wiry 6ft 4 build enabling him to be dominant aerially but also staggeringly quick on the ground.
Jonk and Jongkind set the Cruyff Plan into motion with Van de Ven the perfect project, pushing and testing him in a number of capacities – involving weight training, playing in different positions and even making him Volendam's first team captain at just 19.

It did not take long for Van de Ven's talent to become noticed across Europe. Super-agent Mino Raiola got in touch, and soon Volendam's finest young talent was on his way to the Bundesliga with Wolfsburg in the summer of 2021.

His rapid trajectory did not stop there, with Van de Ven quickly developing into one of the most promising young defenders in Germany before transferring to the Premier League with Tottenham for almost £35m, completing a stunning rise from the Dutch second tier to the Premier League in just two years.

There were things missing, but we saw a Cruyffian defender - risk-taking, incredibly quick - with huge potential.
- Ruben Jongkind, FC Volendam strategic advisor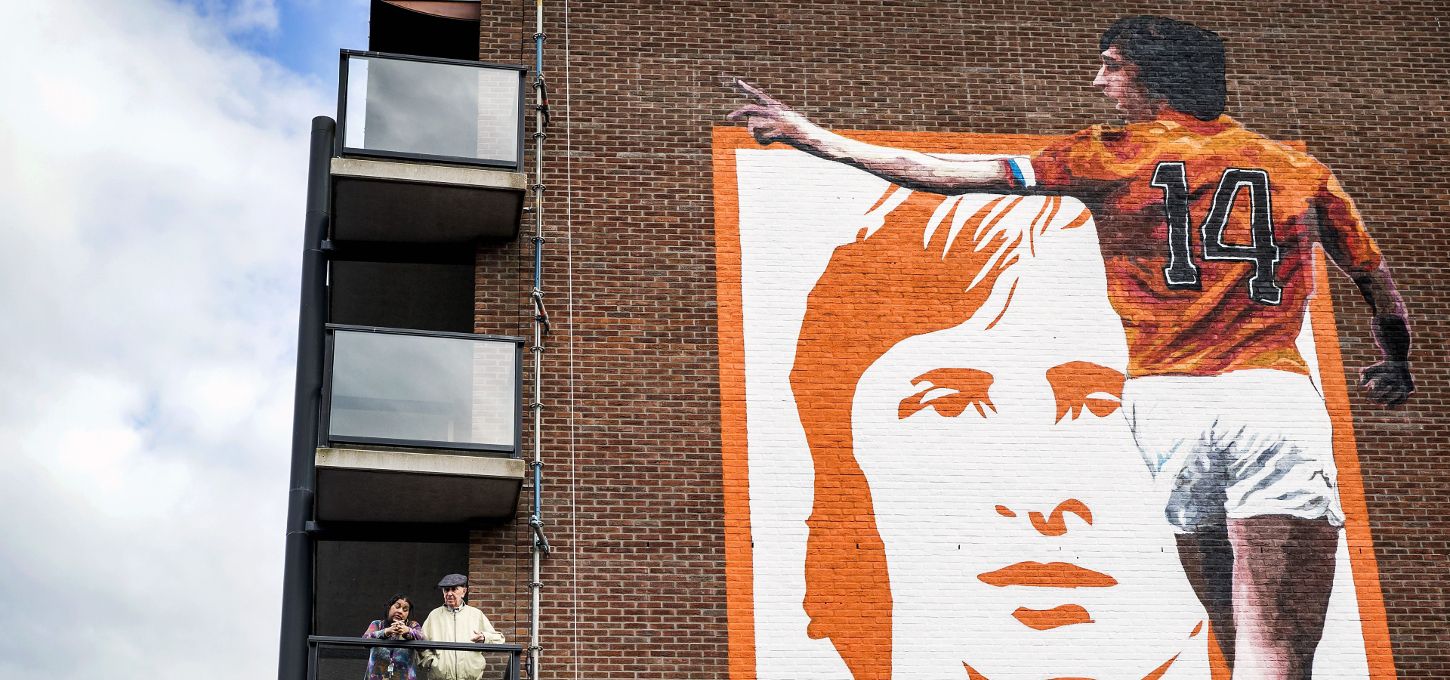 Van de Ven's mentors at FC Volendam Wim Jonk and Ruben Jongkind were disciples of the coaching philosophy endorsed by the late Johan Cruyff.
Ange-ball building from the back
Arriving at Tottenham for big money as a largely unknown figure in English football under new Spurs manager Ange Postecoglou – himself an unknown quantity in the Premier League – the Dutch and Australian pair have enjoyed marked success at the start of this campaign.

Building a solid defensive foundation has typically served as a strong platform to build upon for football managers, and Postecoglou has been able to implement this in style at Spurs with summer recruits Van de Ven and Italian goalkeeper Guglielmo Vicario aiding this process.

Having conceded 63 goals in the Premier League last term – the highest total in the top half of the division – Spurs are contrastingly the third best defence in the league so far this year behind North London rivals Arsenal and reigning champions Man City.

Tottenham's new-look defensive structure – featuring Vicario in goal, Van de Ven and Cristian Romero at centre-back and Pedro Porro and Destiny Udogie as full-backs – Postecoglou's charges have also recorded the joint-second most clean sheets in the Premier League this season with four, one behind Mikel Arteta's Arsenal.

The charismatic Aussie has been quickly able to assemble a mobile defence capable of fitting his favoured style of play, which involves a front-footed defensive approach utilising an aggressive high line.

This defensive philosophy is geared towards Spurs assuming territorial dominance over their opponents by squeezing them high up the pitch, with such an approach dependent on a pacey backline that can be relied upon to deal with counter-attacking situations.
Van de Ven certainly fits the bill, with the Dutchman recognised as the fastest centre-back in the Bundesliga last season – clocked at a top speed of 35.97 km/h in a home match against Eintracht Frankurt, with the ex-Volendam prospect also going viral for his recovery pace shown when making a goal-line clearance away at Union Berlin.

Postecoglou's philosophy is thus a move away from the defensive pragmatism employed by his predecessors Antonio Conte and Jose Mourinho, whose preferred set-up involved a deeper, more compact version of defending which paradoxically contributed to more goals being conceded.

The Aussie's vision is more aligned with the thinking of progressive coaches such as Pep Guardiola and Jurgen Klopp, with the faith the ex-Celtic manager places on Van de Ven and Romero to hold a high line and cope with counter-attacks almost by themselves akin to the peak of Liverpool's success in recent times whilst expertly marshalled by Virgil van Dijk.

It is not only in a defensive sense that Van de Ven is a perfect fit for a Postecoglou team, with the Dutchman's composure and ability on the ball also important given the Aussie's possession-oriented tactics.

In a similar vein to Postecoglou's successful Celtic side, Spurs have looked to dominate the ball – with the North London side having averaged 61.6% possession across the Premier League season to date.

Van de Ven has been a key part of Spurs' build-up play from left centre-back, with the Dutchman having impressively completed 95% of his passes in the Premier League so far this season.

The way we play we need it [Van de Ven's speed]. We play pretty aggressive with our line. For a 22-year-old he is so composed, it helps having Romero next to him which gives him a lot of confidence.
- Ange Postecoglou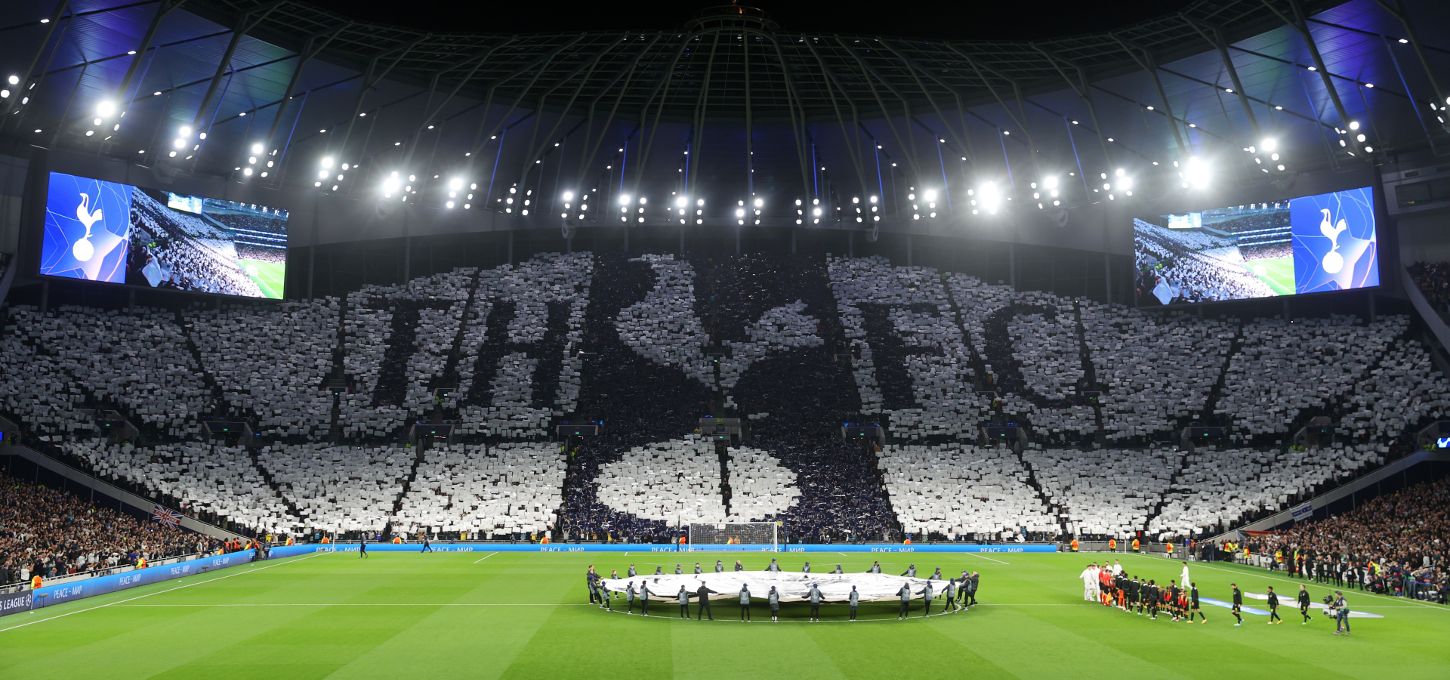 Van de Ven is already a firm favourite amongst the Spurs support, who have recycled their old fan chant for Rafael van der Vaart in homage to their latest Dutch star.
Premier League 2023/24 Top Pass Completion Percentage (%):

1) Thiago Silva (Chelsea) - 95.7%
2) Micky Van de Ven (Tottenham) - 95%
3) William Saliba (Arsenal) - 94%
4) Rodri (Man City) - 94%
5) Manuel Akanji (Man City) - 94%
6) Ruben Dias (Man City) - 92.8%
7) Raphael Varane (Man Utd) - 92.7%
8) Ezri Konsa (Aston Villa) - 92.4%
9) Ibrahima Konate (Liverpool) - 92.4%
10) Mateo Kovacic (Man City) - 92.3%

'Micky Mouse' & 'The Boss'
Every successful football team requires a strong centre-back partnership. At least this has historically been the case in the Premier League.

If you look back upon the most dominant Premier League champions of all time, you can readily identify formidable centre-back pairings – including John Terry and Ricardo Carvalho at Chelsea, Rio Ferdinand and Nemanja Vidic at Man Utd, and Ruben Dias and John Stones at Man City in recent times.

In Van de Ven and Romero, Spurs could have just stumbled upon a first-class centre-back pairing of their own.

Argentine World Cup winner Romero, once heralded as the 'best defender in the world' by the great Lionel Messi, has displayed undoubted potential since arriving at Spurs in the summer of 2021, but it is not until now that he has been able to turn in a consistent run of solid performances.

An aggressive defender, 25-year-old Romero has previously been perceived to be overly rash and impulsive, picking up 17 yellow cards across his first two Premier League seasons up to this term.

The move away from a back five setup under Conte to a back four under Postecoglou, and the emergence of a consistent partner alongside him in the form of Van de Ven, has undoubtedly helped Romero's game.

More laissez-faire and cautious in his defending, with the pace to keep up with any attacker in behind, Van de Ven complements Romero's game perfectly.

The stopper and the sweeper, the Argentine and Dutchman, Romero and Van de Ven have spoken of the bond they have been able to develop on and off the pitch so far this season, affectionately referring to each other as 'The Boss' and 'Micky Mouse' on social media.

Should this partnership continue to blossom at its current rate, Spurs look set to be in safe hands at the back for many years to come.

It's really strange that I'm playing every week in the Premier League now. I'm really enjoying it and the team is perfect, so hopefully we can keep pushing.
- Micky Van de Ven
Premier League 2023/24 Highest % of Dribblers Tackled*:

1) Aaron Hickey (Brentford) - 100%
2) Micky Van de Ven (Tottenham) - 88.9%
3) Ezri Konsa (Aston Villa) - 85.7%
4) Mateo Kovacic (Man City) - 85.7%
5) Rico Henry (Brentford) - 85.7%
6) Jarrad Branthwaite (Everton) - 84.6%
7) Oleksandr Zinchenko (Man City) - 81.3%
8) Craig Dawson (Wolves) - 81.3%
9) Yves Bissouma (Tottenham) - 81%
10) Cristian Romero (Tottenham) - 80%

* - Dribblers tackled divided by number of attempts to challenge an opposing dribbler
Emulating Van Dijk
At just 22 years old, Van de Ven has plenty more room to improve, and there appears no better place to learn and develop his game than under Postecoglou at Spurs.

Making his Netherlands debut as a substitute for fellow Premier League star Nathan Ake in the 80th-minute of the Oranje's Euros qualifier against France in October, Van de Ven is one of a number of distinguished Dutch defenders playing at the top level at present.

Netherlands and Liverpool captain Virgil van Dijk is at the top of the tree, with Ronald Koeman also having Man City's Ake, Bayern Munich's Mathias De Ligt, Arsenal's Jurrien Timber and Inter's Stefan De Vrij at his disposal.

This current generation of Dutch footballers thus appears to contrast with the distinguished sides of the 2000s and 2010s, which were more top-heavy in nature with relatively unheralded defenders and a stacked array of world-class offensive talent such as Wesley Sneijder, Arjen Robben, Robin van Persie and Ruud van Nistelrooy.

It will therefore be a challenge for Van de Ven to force his way into the international reckoning, especially in time for next summer's Euros in Germany.

Such is his rapid pace of improvement, however, he may before long become impossible to leave out, especially if Spurs do the unthinkable and capture their first ever Premier League title this season.

Van de Ven certainly boasts all the attributes required to progress into one of Europe's top defenders, just as his compatriot Van Dijk has been able to under Jurgen Klopp at Liverpool.

If you consider that at Van de Ven's age of 22 Van Dijk was still plying his trade at Scottish Premiership side Celtic, the sky really is the limit for Spurs' latest star.

He is the real deal. I've seen him right up close twice this season, and he looks supremely comfortable for a centre-back that's come into a new league. So watch this space for this kid.
- Rio Ferdinand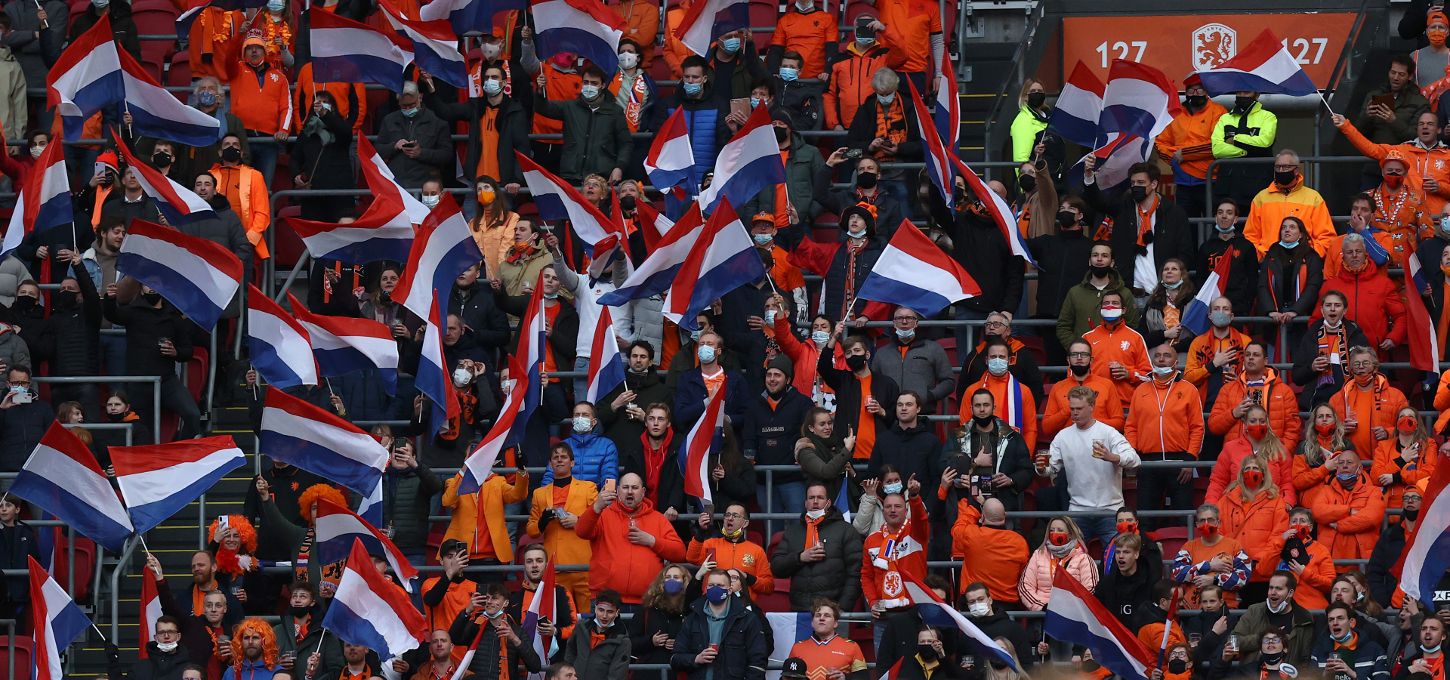 Capped 11 times by the Netherlands Under 21s, Van de Ven received his first two senior caps for his country under Ronald Koeman in October this year.
Tottenham & Netherlands Odds:
Tottenham:

To Win Premier League - 10/1
To Win Premier League Without Man City - 4/1
To Finish in Top 2 of Premier League - 11/4
To Finish in Top 4 of Premier League - 8/13
To Win FA Cup - 14/1

Netherlands:

To Win Euro 2024 - 16/1

All odds are correct at the time of publication and are subject to change.