Keith Deller
Updated: 17 Oct 23 10:41
Published: 29 Sep 23 15:00
Our Darts expert Keith Deller looks forward to Sunday night's World Grand Prix final between Gerwyn Price and Luke Humphries and tells us where he feels the betting value can be found.
World Grand Prix - Final Tips
World Grand Prix - Semi-Final Tips
World Grand Prix - Quarter Final Tips
World Grand Prix - Round 2 Thursday's Tips
World Grand Prix - Round 2 Wednesday's Tips
World Grand Prix - Round 2 Accumulator
World Grand Prix - Round 1 Tuesday's Tips
World Grand Prix - Round 1 Monday's Tips
World Grand prix - Round 1 Treble
World Grand Prix - Outright Tips

World Grand Prix - Sunday's Tips
Gerwyn Price (2/5) v Luke Humphries (2/1)
Sunday - 20:05
Gerwyn Price to beat Luke Humphries 5-2 @ 4/1
Gerwyn Price to win the first set, score the most 180s & land the highest checkout @ 13/2

So, here we are then - the World Grand Prix final, and a third appearance in four years for the Iceman, Gerwyn Price.

He was 2/1 to reach the final at the start of the tournament and that was always a strong bet for me - in fact, I backed him to be toeing the oche on Sunday night, but it was Michael van Gerwen I was expecting to see him up against.

However, it will be Luke Humphries - a player who has made yet another major final, and one who is going to get over the line sooner rather than later, and claim that so far elusive first televised major.

Neither Gezzy or Luke were brilliant in their semi-final successes - both matches were tense and nervy with a lot missed doubles across the board.

Gerwyn had the toughest test, coming from behind to upstage the reigning world champion Michael Smith, whilst Luke breezed past a hugely out-of-sorts Joe Cullen without dropping a single set.

Luke will really have to up his game on Sunday if he is to have any chance against Gerwyn, but of the two, for me, the pressure is on Luke, because, similarly to Michael Smith a year or so ago, he will be desperate to get that monkey off of his back.

Unfortunately for him though I feel as though his wait is going to go on a little while longer.

Gerwyn knows what it takes to win these big tournaments, he's been in finals and won plenty of them - Luke has been in TV finals and not won a single one yet - not a so called major anyway.

In terms of the statistics in the semi-finals, there was little between the two across the board - both averaged in the mid-80s, both fell below 30% on their doubles and both hit the identical number of 180s.

But for me, the knowhow of winning in these pressure-cooker environments will just stand Gerwyn Price in better stead, and I fully expect him to start fast, and start well.

I like the look of a 5-2 victory for the Welshman, which is priced up at 4/1, whilst the First Set Treble of Price to win the set, score the most 180s and land the highest checkout looks very appealing at 13/2, especially when you take into consideration that the bet would have paid out in three of his four matches so far.

World Grand Prix - Saturday's Tips
Michael Smith (6/5) v Gerwyn Price (4/6)
Saturday - 20:15
Gerwyn Price to beat Michael Smith 4-3 @ 9/2

What a cracker this promises to be, and truth be told, the semi-final that we were all pinning our hopes on!

Michael Smith has come through all three of his matches with incredible ease; he's not been tested at all yet, whereas Gerwyn Price has had to show resolve and bottle in at least a couple of his matches.

It makes for a cracker, and believe me, this is the night that Michael Smith will have to answer some very big questions if he is to secure a spot in yet another major final.

Statistics will say that Bully Boy has been the better of the two players; especially in regards to the doubling off, but for those first few rounds it's all about winning matches - the stats from previous games will count for little when these two toe the oche tonight.

This has seven sets written all over it - they are two darting heavyweights; two players who will not only be confident of lifting this trophy on Sunday night, but also the World Championship title early in the New Year too.

Price knows he has to up his ante somewhat in terms of getting off because that has been the one aspect of his game that hasn't quite been as sharp as he would have liked it to have been this week, but he is a big time player and this is as big an occasion as they come. He will be right at it tonight.

Because of that, and maybe because Michael's victories so far have all been so routine, I am going to be backing Gezzy to prevail 4-3 in an absolute thriller, which will be all about the heavy scoring, priced up at 9/2.

Joe Cullen (6/4) v Luke Humphries (8/15)
Saturday - 21:30
Luke Humphries to beat Joe Cullen 4-2 @ 15/4

Not many were predicting a semi-final on this side of the draw not including Michael van Gerwen, but here we are!

What an opportunity this is for both Joe Cullen and Luke Humphries, who are just a solitary step away from reaching a major televised final. They will both know that this is a real opportunity, and it's all about who handles the occasion better now.

Unlike Michael and Gerwyn, both of these players had to come through very difficult and challenging quarter-finals - how much will that have taken out of them? I guess we will soon find out.

Luke showed incredible character to fight back from -2 and three-match darts to overcome Peter Wright, whilst Joe Cullen displayed bottle and class in abundance; no more so than when he took that sensational 121 out, in a real pressure situation, against Chris Dobey on Friday.

Listen, Luke has been the best player this week in terms of his doubles - hitting 53% of them, and if he can maintain that this evening then he is going to take some stopping; he really is.

His scoring may not have been quite there this week, but it hasn't had to be because he has been getting off well and then taking those doubles out when he has needed to. I think he will add a bit more power to his scoring as well tonight, and because of that I like the look of a 4-2 Humphries victory, which is available at 15/4.

World Grand Prix - Friday's Tips
Gerwyn Price (2/9) v Martin Schindler (10/3)
Friday - 19:15
Gerwyn Price to beat Martin Schindler 3-0 @ 5/2
Gerwyn Price to win the match & land the most 180s @ 6/4

There's no doubt that Gerwyn Price needs to start sharpening up his doubles, especially his getting away, as we approach the real business end of the tournament.

That said, he still looks incredibly comfortable with his game and let's not forget that following Michael van Gerwen's surprising exit on Thursday, the Iceman is now the only player from the pack to have won this competition before - something that could work in his advantage.

He won all three of his sets in the last round in a deciding final leg, so he clearly relishes that pressure situation, which we all know. Martin Schindler will offer some resistance on Friday night, and his finishing in his 3-2 success over Stephen Bunting was absolutely superb.

He landed 11 of his 20 attempts to close out games, and whilst he will need to match that ratio if he is to have any chance against Price, I just don't see a way that he wins this last eight tie.

I will be backing Gerwyn Price, the tournament favourite, to maintain his charge and progress through to the semi-finals courtesy of a 3-1 victory, which has been boosted from 11/5 to 5/2.

If you also fancy another little bet on this game, then Price to win the match and land the most 180s at 6/4 offers good value considering Price has outscored his opponents in this department in all three of his games so far.

Michael Smith (1/4) v Andrew Gilding (3/1)
Friday - 20:15
Michael Smith to beat Andrew Gilding 3-0 @ 15/8
Michael Smith to win the match & land the most 180s @ 4/6

Look, Andrew Gilding hasn't played very well at all, despite being in the quarter-finals.

I know that sounds a little bit strange but he survived match darts in his first match and he took advantage of Gary Anderson losing it a little bit in the last 16.

He just did enough to stick in there and fair play to him, he capitalised on those opportunities.

Michael Smith on the other hand has looked to be in fine fettle. He looks to be enjoying his darts now - he is the world champion and we are at the business end of the season now and he wants to gather some momentum.

He will want to show he is the number one seed and the world champion for a reason.

The build-up for the World Championship starts at the World Grand Prix, Phil Taylor always used to say that, and Michael looks to be peaking just at the right time.

He is scoring well, getting away well and finishing well and I just don't see Gilding upping his game enough to cause him any worries. If you go on the form of the the first two games then this will be a whitewash, so my shout is for Michael Smith to win 3-0 at a BOOSTED price of 15/8.

Peter Wright (7/4) v Luke Humphries (4/9)
Friday - 21:15
Luke Humphries to beat Peter Wright 3-1 @ 11/4

I am so pleased to see Peter go deep this week because there is a lot of pressure on him, given the amount of prize money he is having to defend this season.

I saw him before his last game inside the venue and he looked incredibly relaxed. He just needs to get his form back, which he is slowly doing.

His two big finishes against Ryan Searle - the 167 and then a 158 - were absolutely outstanding and they clearly rattled Ryan Searle, who was looking exceptional up until that point. It was really classy stuff from a classy operator.

But, I just don't think his run will continue past this point, unfortunately for him.

Luke Humphries wasn't quite there with his scoring in his last 16 win over Luke Woodhouse, and he needs to up that, which I am backing him to do.

He is a player of real quality, he is always consistent and he now needs that one big win to really ignite his career. It will come and maybe, with MvG out of the equation now, this will be his time!

I am going for a 3-1 win for Luke Humphries (11/4), who will really be chomping at the bit now given his side of the draw has opened up.

Chris Dobey (4/5) v Joe Cullen (1/1)
Friday - 22:15
Chris Dobey to beat Joe Cullen 3-2 @ 15/4

Chris Dobey produced the shock of the tournament in upstaging Michael van Gerwen on Thursday night and throwing the competition wide open.

MvG was my pick this week - he had been reaching finals left, right and centre and looked to be in great shape, but fair play to Chris, who was superb in his win - and in fairness to him, his level of performance didn't come as too much of a surprise.

He was banging in three-figure averages throughout the Premier League and the manner in which he dispatched that match-winning 156, with MvG sat on a double was truly world class.

This is going to be another cracker, and I believe it is another match that is going to go the distance - the full five sets.

Joe Cullen has a lovely rhythm and he played exceptionally well in his recent win over Ross Smith. He has come out and said that he would much rather be facing Chris than Michael van Gerwen, so he has maybe put a bit of pressure on himself, but he isn't wrong in what he has said.

Nobody wants to be up there taking on Michael, because he is the best player in the world, but Chris Dobey will be riding on the crest of a wave, and I think he is going to nick another tight game 3-2, which looks well priced up at 15/4.

This is such an interesting game. Chris has more of a controlled game and Joe is more dynamic, it's down to which one shines brighter. It could really go either way, but my gut is telling me that Chris' doubles will just see him through.

World Grand Prix - Thursday's Tips
Michael van Gerwen (3/10) v Chris Dobey (5/2)
Thursday - 19:15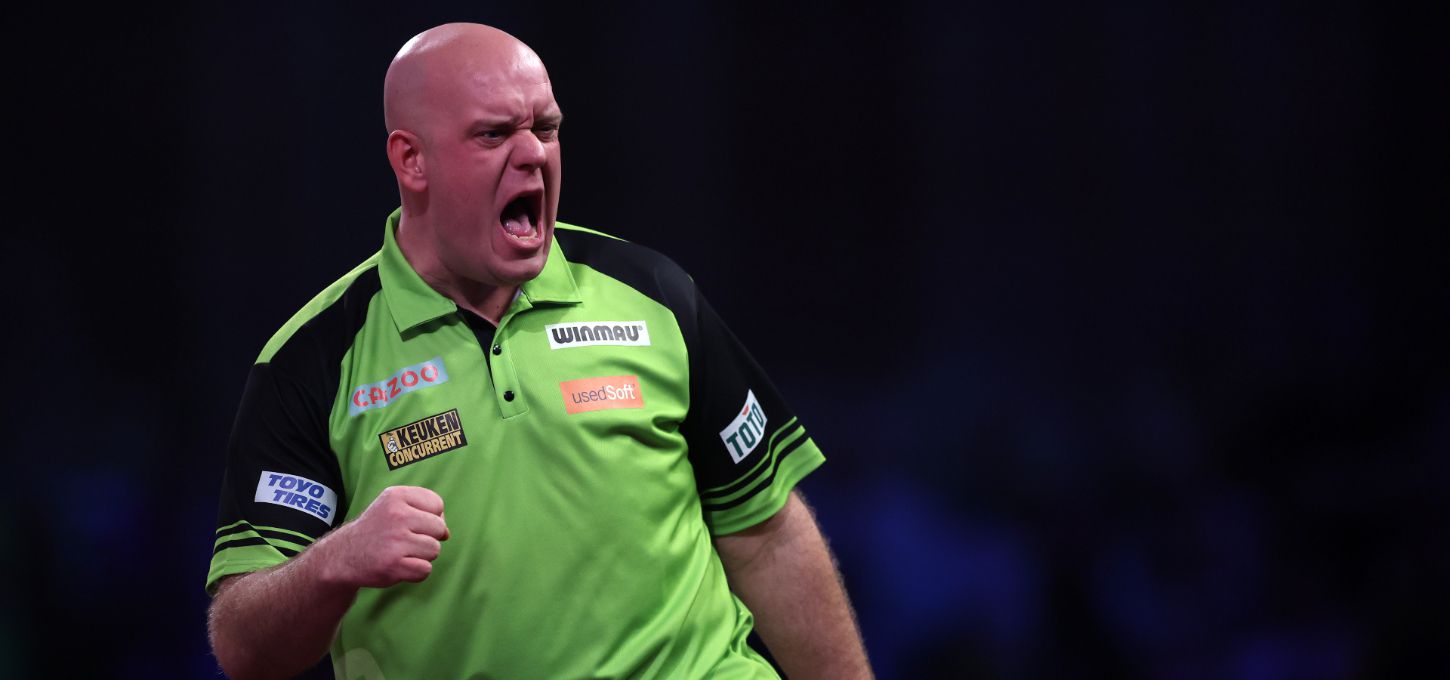 Michael van Gerwen to beat Chris Dobey 3-1 @ 5/2

I thought the way Michael van Gerwen started against Josh Rock on Tuesday night was absolutely brilliant - he was outstanding in terms of his doubling off, which is so important!

He was getting away with 160s and 120s, and when you do that you are piling the pressure on your opponent, especially when it is a double-off competition such as this.

Michael is a winning machine, he is winning more TV tournaments than anybody else at the minute, and that confidence within him is absolutely flowing.

Chris Dobey is one of those players who has shown he can handle the big occasion though, and he had a fair few three-figure averages in the premier league, but this will be too big a mountain to scale for him.

MvG, for me, is the man to beat this week, and I really expect him to be at the top of his game once more on Thursday and progress courtesy of a 3-1 win, which has been BOOSTED from 9/4 to 5/2.

Ross Smith (1/1) v Joe Cullen (4/5)
Thursday - 20:15
Ross Smith to beat Joe Cullen 3-2 @ 4/1

This is one of the tightest matches of the second round - the pair can barely be split with the bookmakers.

For me, I just think that Joe Cullen was chasing the double a little too much in the first round, which is never a great place to be in a tournament where you are required to double-off. That could well prove the difference.

Ross Smith is another of those players who is starting to really come of age - he has the valuable experience on the television now, and the European Tour events, where he will have been playing in front of two or three thousand spectators will have really benefitted him.

Cullen is the ever so slight favourite for this match, but I think it will be Smith who moves on to the last eight - but in a very tight encounter.

Ross Smith to edge out Joe Cullen in five sets with a better doubles percentage is where my money would be. Smith to win 3-2 is priced at 4/1, and I like the look of that.

Peter Wright (4/5) v Ryan Searle (1/1)
Thursday - 21:15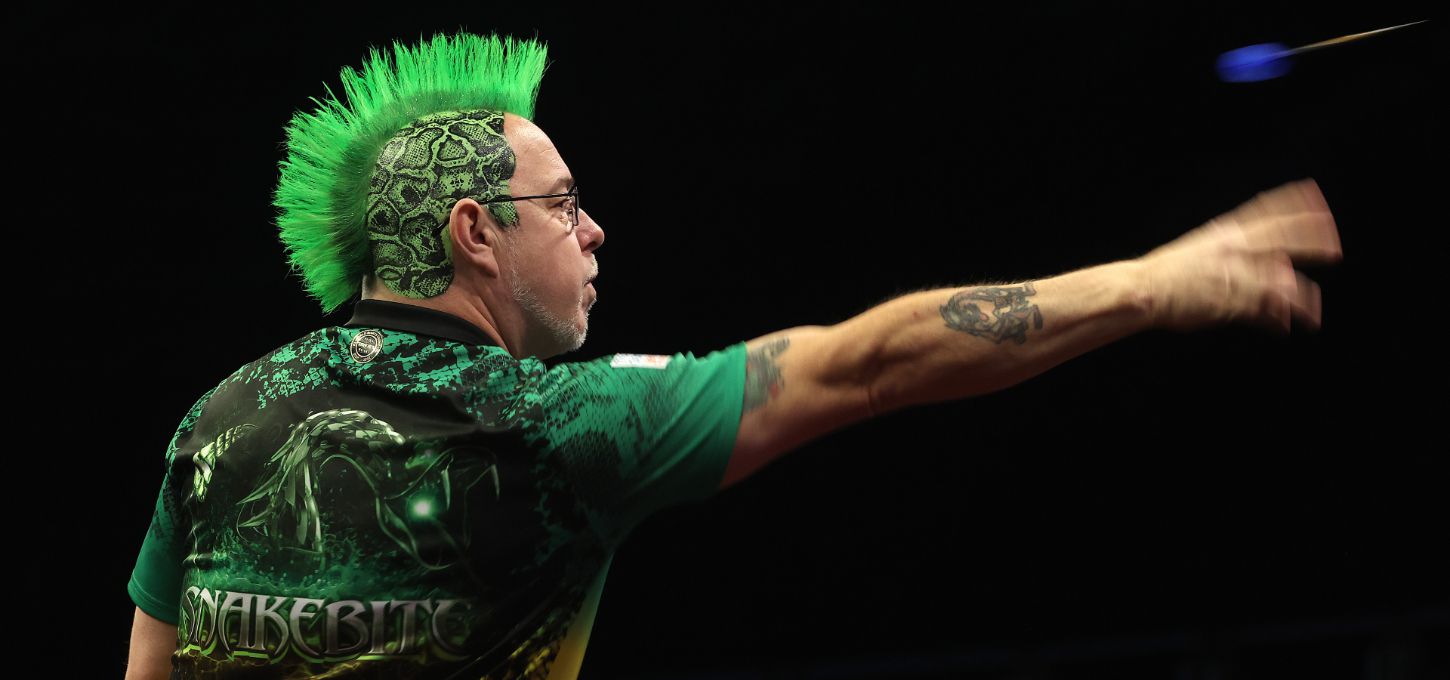 Ryan Searle to beat peter Wright 3-2 @ 4/1

Peter Wright looked far more like his old self in his victory on Tuesday - that edginess to his game appeared to have gone and it was nice to see him looking more like the one we have all come to love and enjoy watching so much over the years.

But, he is still going to have to up the ante somewhat if he is to see off a player that I backed as a big tournament outsider before the first arrow of this year's World Grand prix was thrown.

Ryan Searle is a livewire this week, trust me, and he proved that with his display in the first round. He was doubling off really well, getting away with ease, and backing that up with heavy scoring too.

He is a very dangerous player, and whilst he doesn't often make a big song or dance about anything, which means he gets a tad overlooked, he is certainly a player that the top boys are wary of!

Two or three years ago Wright would have been the heavy favourite in this game, but times have changed, and if Searle continues to hit that double 20 as well as he did in his first game, then I can see him edging another five-setter, which is priced at 4/1.

Luke Humphries (1/4) v Luke Woodhouse (3/1)
Thursday - 22:15
Luke Humphries to to beat Luke Woodhouse 3-1 @ 9/4
Luke Humphries to beat Luke Woodhouse & score the most 180s @ 13/4

Luke Humphries was 60 percent away on his starting double in round one, which, I believe, was the tournament high so far, and that combined with his scoring power makes him a very dangerous proposition for any player in the world right now.

He will toe the oche in supremely confident fashion on Thursday, albeit he will know he is coming up against an opponent who scored a very impressive 95 average of his own in the last 32.

Luke is playing really well at the moment, he is one of the tour's most consistent players, and has reached plenty of finals - could this be a week that he wins one of them?

Possibly so, but in Luke Woodhouse, he will be up against a player who has very little weakness when he is playing as well as he can. Dave Chisnall didn't do a lot wrong in their first round match, but Woodhouse was simply too strong for him on the night.

The problem for him now is that he is walking into another player who will hit an average of a very similar figure, and it will be down to him to replicate his own performance levels from round one, which is very difficult to do - unless you are one of the top boys.

It's going to take a real Herculean effort to see Luke Humphries off, and I don't think he will manage it. Humphries to maintain his charge with a 3-1 win (9/4), courtesy of very impressive double-in and out percentages, is where I would be looking for this one.

For a bit more value the BOOSTED double on Humphries to win the match and score the most 180s is also an attractive shout at 13/4.

World Grand Prix - Wednesday's Tips
Andrew Gilding (10/3) v Gary Anderson (2/9)
Wednesday - 19:15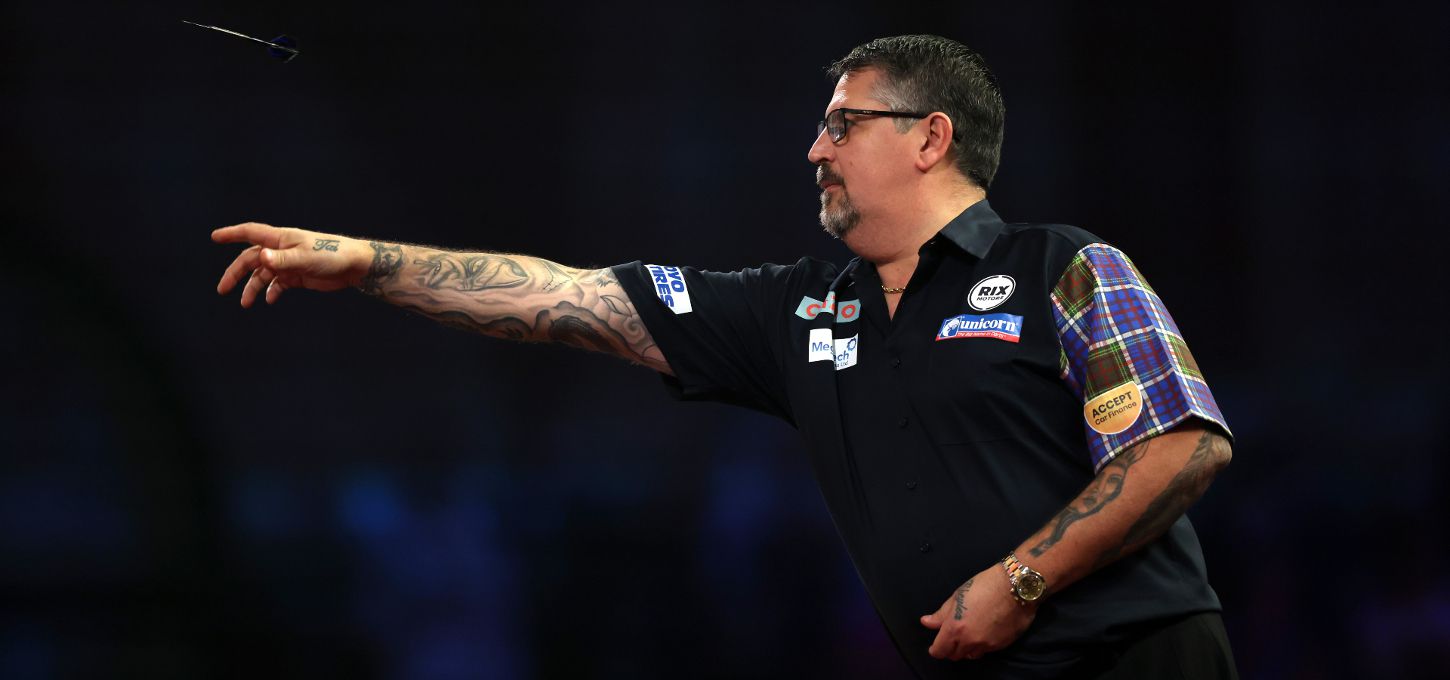 Gary Anderson to beat Andrew Gilding 3-1 @ 11/5
Gary Anderson to beat Andrew Gilding, land the most 180s and score the biggest checkout @ 11/8

Gary Anderson was absolutely superb in his demolition of Jose De Sousa on Monday night, and I fully expect him to back that up against Andrew Gilding in Wednesday's opening second round match.

Look, Gilding is a good player, and he finally managed to get a win at the World Grand Prix earlier this week, but he wasn't great, and managed to just about see off an opponent in Rob Cross who shot an average in the low 70s.

Anderson shot a 95 three-dart average in his impressive win and I just don't see how the Scotsman doesn't fly through to the quarter-finals.

Gary will be far too strong, and I would be backing him to win the match 3-1 at 11/5. There is also some value to be found in the 11/8 on offer for an Anderson match treble - to win the match, land the most 180s and score the biggest checkout.

Stephen Bunting (8/13) v Martin Schindler (13/10)
Wednesday - 20:15
Martin Schindler to beat Stephen Bunting 3-2 @ 7/2

Stephen Bunting will be full of confidence as he approaches the second round, after dispatching last year's beaten finalist Nathan Aspinall on night one.

The Bullet was good value for the win too, and did score relatively heavily, although I am backing him to come a cropper against Martin Schindler in Wednesday's second match.

Schindler is getting better and better, and I really do like the way he approaches the game. He was very impressive in his win over Raymond van Barneveld and I believe he will have enough in his locker to just about see off Bunting in the second round.

It has a close game written all over it, and whilst it is one of those that could go either way, I think that Schindler to progress in a deciding set (3-2) looks very appealing at a BOOSTED 5/1.

If you fancy Bunting to progress, then I would look at the 7/2 price for him to seal a 3-2 win of his own, because, as I say, I really do see this one going the distance.

Gerwyn Price (2/9) v Krzysztof Ratajski (10/3)
Wednesday - 21:15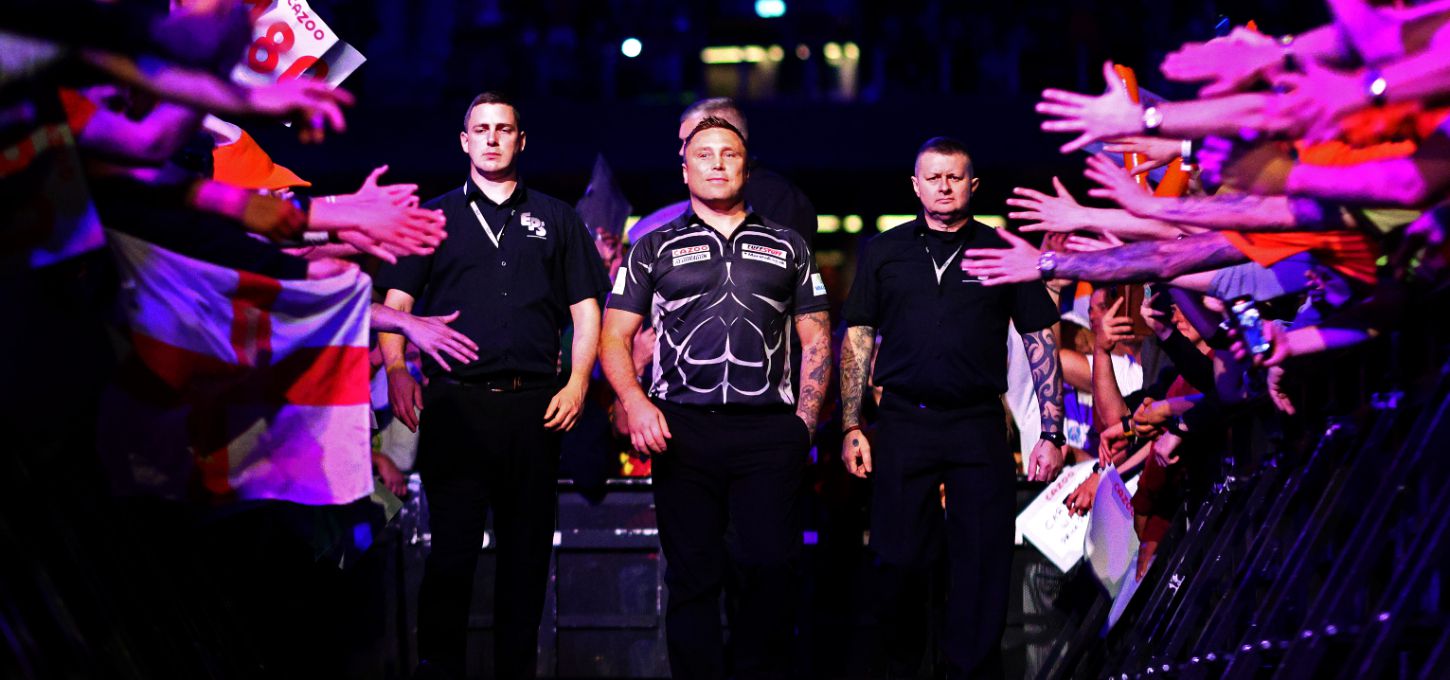 Gerwyn Price to beat Krzysztof Ratajski 3-1 @ 5/2

Gerwyn Price was relatively comfortable in his 2-0 success over Danny Noppert on Monday, but I think he will have to up his game to see off Krzysztof Ratajski in the last 16.

He's been well backed to lift the trophy on Sunday evening, but by his own admission, he will admit to being a little fortunate to win that crucial first set against the Dutchman.

He was very impressive in the second though, and I do expect him to pick up from where he left off and really start to click into gear.

Ratajski was a little hit and miss in his first round success over two-time winner James Wade, but he managed to hold his nerve to see the machine off in the deciding set.

Unfortunately for him, he won't be able to live with a clearly determined and focussed Price, who I am backing to notch up a 3-1 success, priced up at 5/2 and move on to the last eight.

Michael Smith (1/4) v Brendan Dolan (3/1)
Wednesday - 22:15
Michael Smith to beat Brendan Dolan 3-0 @ 7/4
Michael Smith to beat Brendan Dolan, land the most 180s and score the highest checkout @ 8/5

Michael Smith was my pick of the players from the opening round, and really did play like the number one seed. He threw six perfect darts too, and threatened that nine-darter.

He looks bang in form and I don't envisage Brendan Dolan causing him any real problems in their second round tie.

The Irishman struggled with the double-off early doors in his success over Dirk van Duijvenbode on Monday, but improved in sets two and three. There will be no room for error in the getting-off stakes against Bully Boy!

For me, Smith will dominate this match, and progress without dropping a sing set (3-0), which is priced at 7/4. I'd also look for him to win the match, land the most 180s and score the highest checkout at 8/5, just on the off chance Dolan does manage to take a set.

Check out Deller's Round 2 Acca…
Well, my first round treble paid out, so let's see if we can be profitable with my second round selections too.

I'm going for a four-fold with all of the big-hitters sailing through to the last eight.

Gary Anderson to beat Andrew Gilding @ 2/9
Gerwyn Price to beat Krzysztof Ratajski @ 2/9
Michael Smith to beat Brendan Dolan @ 1/4
Michael van Gerwen to beat Chris Dobey @ 3/10

Deller's Acca pays out at almost 6/4.

World Grand Prix - Tuesday's Tips
Joe Cullen (8/13) v Mike De Decker (13/10)
Tuesday - 18:00
I just feel that whilst Mike De Decker is a good player, a dangerous player, Joe Cullen is very good at getting away - especially on the 16 – and that will give him the edge.
Joe is also very consistent, especially in the earlier rounds of tournaments – it's more towards the business end where he can sometimes come up a little short.
Mike is a player though as I say, and he can definitely take out a big finish and appease the crowd, but for me Joe Cullen will have enough about him to prevail in what will be an exciting three-set affair
Joe Cullen to beat Mike De Decker 2-1 is my shout and, what's more, it's been boosted from 9/4 to 5/2.

Michael van Gerwen (4/9) v Josh Rock (7/4)
Tuesday - 20:30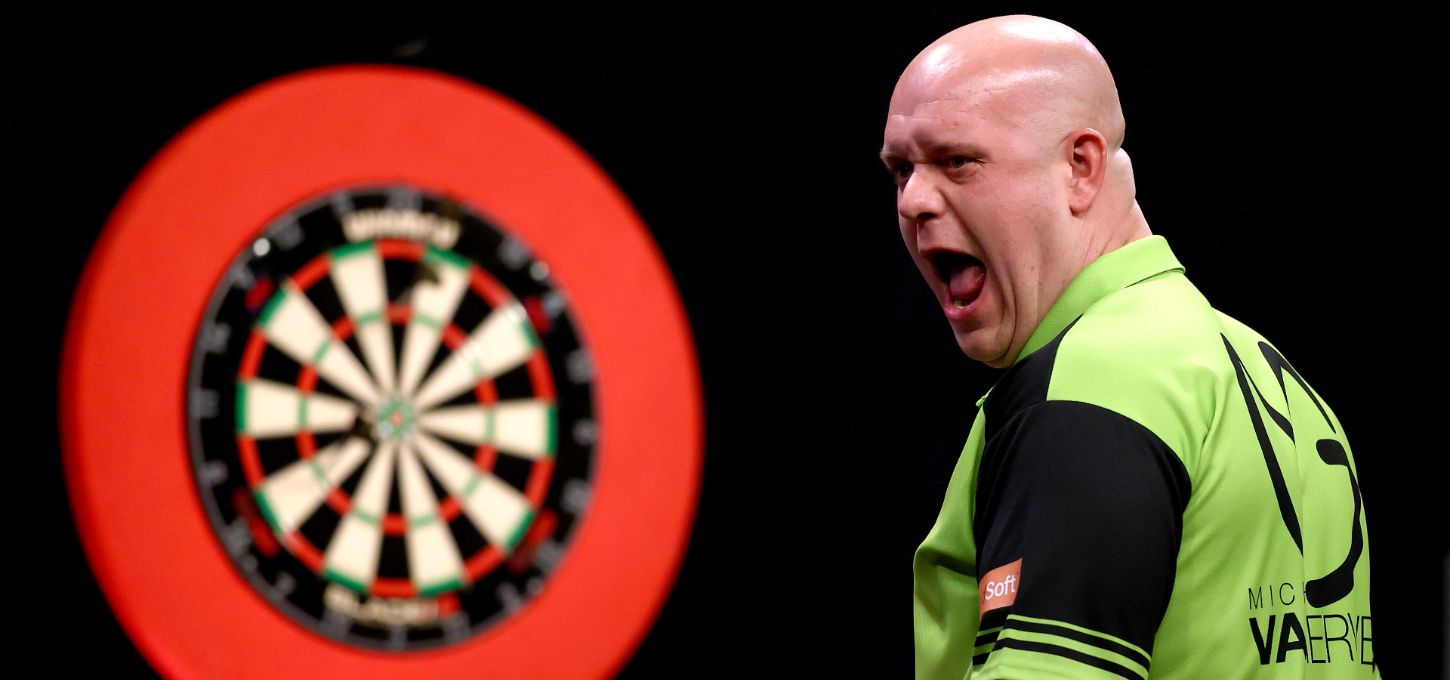 I just feel Michael is the better player and that class will tell on Tuesday, so I will be backing him to get the job done and progress through to the last 16.
He is playing really well; yes he had a blip at the World Matchplay, but he is a winning machine and knows how to win big tournaments!
Josh Rock kind of burst on to the scene, hit that nine-darter, but that noise has quietened down a little bit now, and MvG won't be worried about Josh Rock. Of course, he will respect him, but he won't be concerned about him.
This is a bad draw for Josh Rock, and this is the sort of game where Michael will absolutely not want to be beaten, so I really fancy him to get through this without dropping a set.
It's all about the double away at this stage in the competition – the high scoring won't be of a worry for Michael, he will just want to get away quickly, and I fully expect him to do so.
MvG to win his first round match 2-0 at 11/8, whilst the 13/5 Bet Boost on the Dutchman to win the match and score the most 180s also looks a solid shout.

World Grand Prix - Monday's Tips
Jose De Souza (13/8) v Gary Anderson (1/2)
Monday - 18:30
Over the past couple of months Gary Anderson has really started to re-find his game; firing in plenty of three-dart averages well in excess of 100 and he just looks to have that hunger there once again.
Jose De Souza, I'm afraid, has been pretty average for the last 18 months, and whilst he is normally a good double-hitter, which will help him at the World Grand Prix, I am having to back Gary in their first round clash.
Yes, there are those that would argue the double-in-double-out format may not entirely suit Gary Anderson, given he is culpable of missing, at times, too many shots at the double, but he just seems to be right in the zone at the minute.
Gary is by far the heavier scorer of the two as well, and he plays with a real fluidity, especially when he is confident, which is exactly where he is right now. He will hit big scores but he is also capable of landing those crowd-pleasing checkouts too.
So, I fancy him to win this game 2-1 at 11/5, and the boosted Bet Builder we have available – Gary to win the match and land the highest checkout at 6/4 – also carries plenty of appeal.

Rob Cross (2/5) v Andrew Gilding (2/1)
Monday - 21:30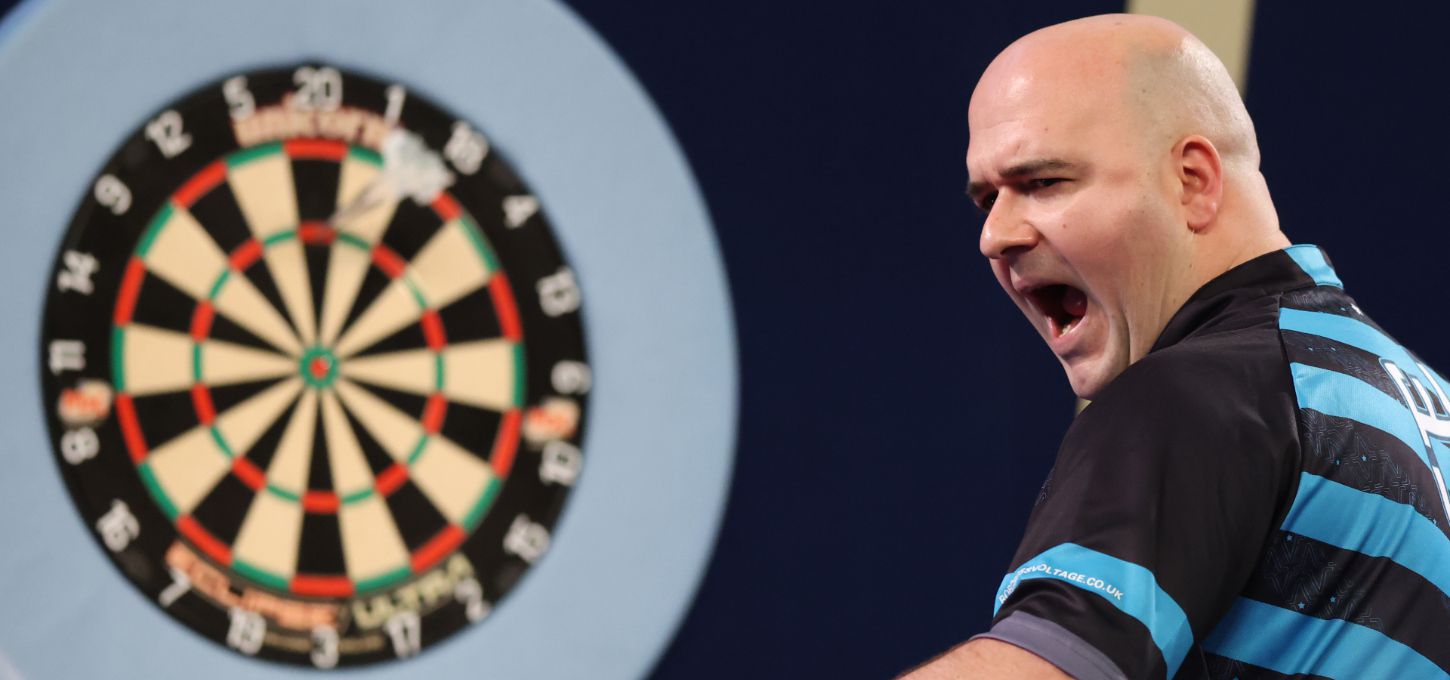 Sorry Andrew, but I can only see this one ending in one way – a passage through to the last 16 for Rob Cross.
Rob has been playing really well, looking really sharp and actually won one of the World Series' events too, although his record in this competition hasn't been great over the last few years.
That said, I will be backing him to put that right on Monday evening against an opponent who has maybe struggled to handle the pressure that has come his way since becoming a major title winner.
Andrew is a good darts player, there's no doubt about that – he lives and breathes the game, and I actually played against his team in the Super League last year. He just lovers playing darts.
Rob is playing well though, he is consistent at the minute and he always scores well.
I fancy him to hit those doubles which is going to be hugely important too, and if he does that I can see this one ending in a 2-0 victory for him, which is priced up nicely for me at 5/4.

Check out Deller's Round 1 Treble…
Michael van Gerwen to beat Josh Rock @ 4/9
Gary Anderson to beat Jose De Souza @ 1/2
Joe Cullen to beat Mike De Decker @ 8/13
Deller's Treble pays out at 5/2

World Grand Prix
Outright Tips
Keith Deller takes a look at the 'To Win Outright' market as the biggest names on planet darts get set to congregate at Leicester's Morningside Arena for the 2023 World Grand Prix...
To Win Outright:
Michael van Gerwen - 10/3
I think the way that Michael is playing at the moment, he really is the obvious pick - but when you are a winning machine like Michael is, then it's incredibly difficult to look beyond him.

He's got that little cocky smile and that bit of confidence about him ,and when he has that, my word, everybody else is bang in trouble.

There will be those that say he has tailed off a little over the last year or two, but what is perceived to be an average or disappointing season for Michael is more often than not a great season for any of the other players on the tour.

Michael will always tell you that if every player, including himself, was at the top of their game, then he would be the best, and he is probably right in saying that in fairness to him.

The first round in this tournament is always the danger for the top seeds with it being such a short-format game, but if they can get through that, then the bigger boys usually start to gain real momentum.

MvG is strong on his doubles, and he will be expecting to get off within those first three darts. He is a strong-minded player, and for those who do still say he isn't where he was a year or two ago, he has actually reached four of the last six televised tournament finals.

I fancy him to reach a fifth in Leicester, and ultimately be the one holding aloft that coveted trophy for a seventh time on finals night.

He may be the favourite, but I can only go off current form and title-winning pedigree, and of every player featuring at the World Grand Prix, he looks real value at 10/3.

At 10/3, he looks the pick of the bunch for me.

To Win Outright (Outsider):
Ryan Searle - 66/1
A big outsider and a player who has reached the quarter-finals here before, 66/1 shot Ryan Searle will love this format.

He is tremendous on his double tops, and he can score very well too, so if he can combine those attributes he is a very good bet, especially at the odds he is at.

He is a very laid back character - so much so that he almost falls over at times.

But because he isn't very noisy or show too much emotion, he kind of gets forgotten about a little but, but believe me he is a real, real player.

He has had deep runs before and sooner or later he is going to have another one - there is absolutely no reason as to why that can't be at the World Grand Prix.

He is my outside pick for the tournament, but this event gives the outsider a bigger chance that say the World Championship does for example, so who knows, maybe it could be his time.

To Reach Final:
Gerwyn Price - 2/1
Gerwyn Price expects to be winning tournaments now, or at least making the finals, and he is very much a live contender this week.

He hasn't had the best year in terms of lifting trophies, but he is consistently firing in big averages - but that counts for little if you are not there on finals night holding that title.

He is superb on double 20 though, and as I have said before, accuracy on those doubles will be more important than any other tournament over the next week or so, and Gezzy for me, is as good as there is in that regard.

There is no doubt about it that he will have wanted to have won more this year, but he has a chance of adding another biggie to his collection in Leicester, and let's not forget, this is a competition he has reached the final of in each of the past two years.

At 2/1 to make it three on the spin, I have to admit to liking the look of that.

View the latest World Grand Prix odds

Odds displayed within this article were correct at the time of writing and are subject to fluctuation.