James Wilson
Updated: 04 Dec 23 11:37
Published: 04 Dec 23 10:38
Undefeated super-flyweight fighter Shannon Ryan is one of the most exciting talents in British women's boxing.
Introducing Shannon 'Kaos' Ryan...
Tale of the Tape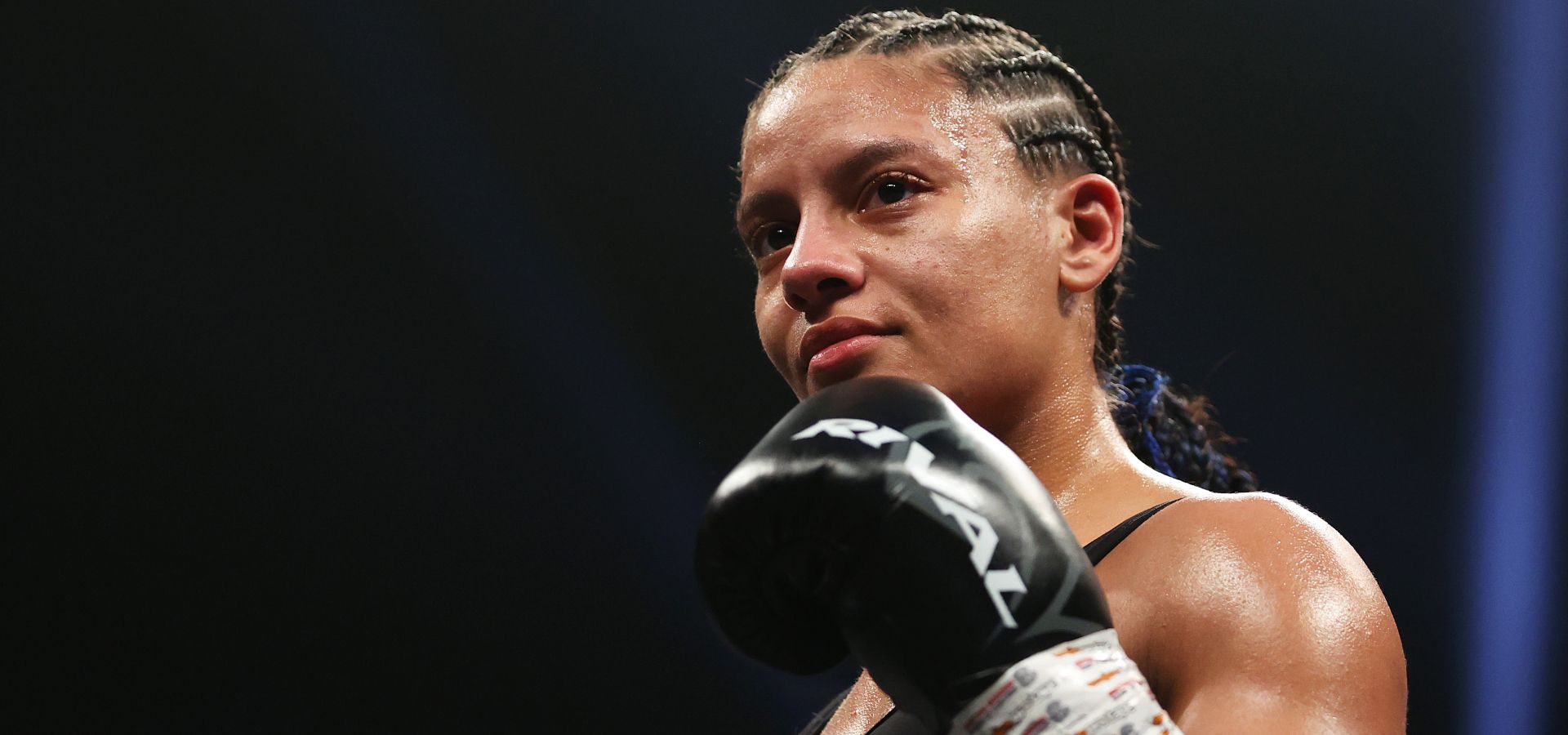 | | |
| --- | --- |
| Name | Shannon Ryan |
| Nickname | 'Kaos' |
| Nation | United Kingdom |
| Place of Birth | Watford |
| Age | 27 |
| Weight Division | Super-flyweight |
| Stance | Orthodox |
| Professional Fights | 6 |
| Professional Wins | 6 |
| Knockouts | 0 |
| Professional Losses | 0 |
Professional Boxing Record
Shannon 'Kaos' Ryan has a professional boxing record of 6-0:
Xenia Jorneac (W - PTS) - 30th September 2023, Wembley Arena.
Martina Bernile (W - PTS) - 10th June 2023, Wembley Arena.
Ivanka Ivanova (W - PTS) - 27th November 2022, Alexandra Palace.
Buchra El Quaissi (W - PTS) - 15th October 2022, O2 Arena, Greenwich.
Gemma Ruegg (W - PTS) - 11th June 2022, Wembley Arena.
Claudia Ferenczi (W - PTS) - 26th March 2022, Wembley Arena.
Getting to know... Shannon Ryan
We spoke with Shannon 'Kaos' Ryan about all things boxing...

Who are your favourite fighters of all time that have inspired you?

Floyd Mayweather, Pernell Whittaker and Amanda Serrano.

What has been your favourite fight in your career so far?

My favourite fight was in my 4th professional bout against Ivanka Ivanova which was my first six-rounder and I was tested the most out of my previous fights.

More rounds suits my style and I feel I showed a vast amount of skill and boxing IQ.

What would you say are your best attributes in boxing?

My best attributes in boxing are my footwork, hand speed, defence and left hook.

Do you have any interesting pre-fight rituals/ superstitions?

My pre-fight rituals are listening to a motivational speech which I find inspiring before heading out to the ring and listening to music that relates to me.

What are your ultimate goals in boxing?

My ultimate goal in boxing is to become undisputed world champion. I want to be able to inspire other females and males (any age) to really go after what they want in life and to keep knocking down the doors if they are faced with any challenges.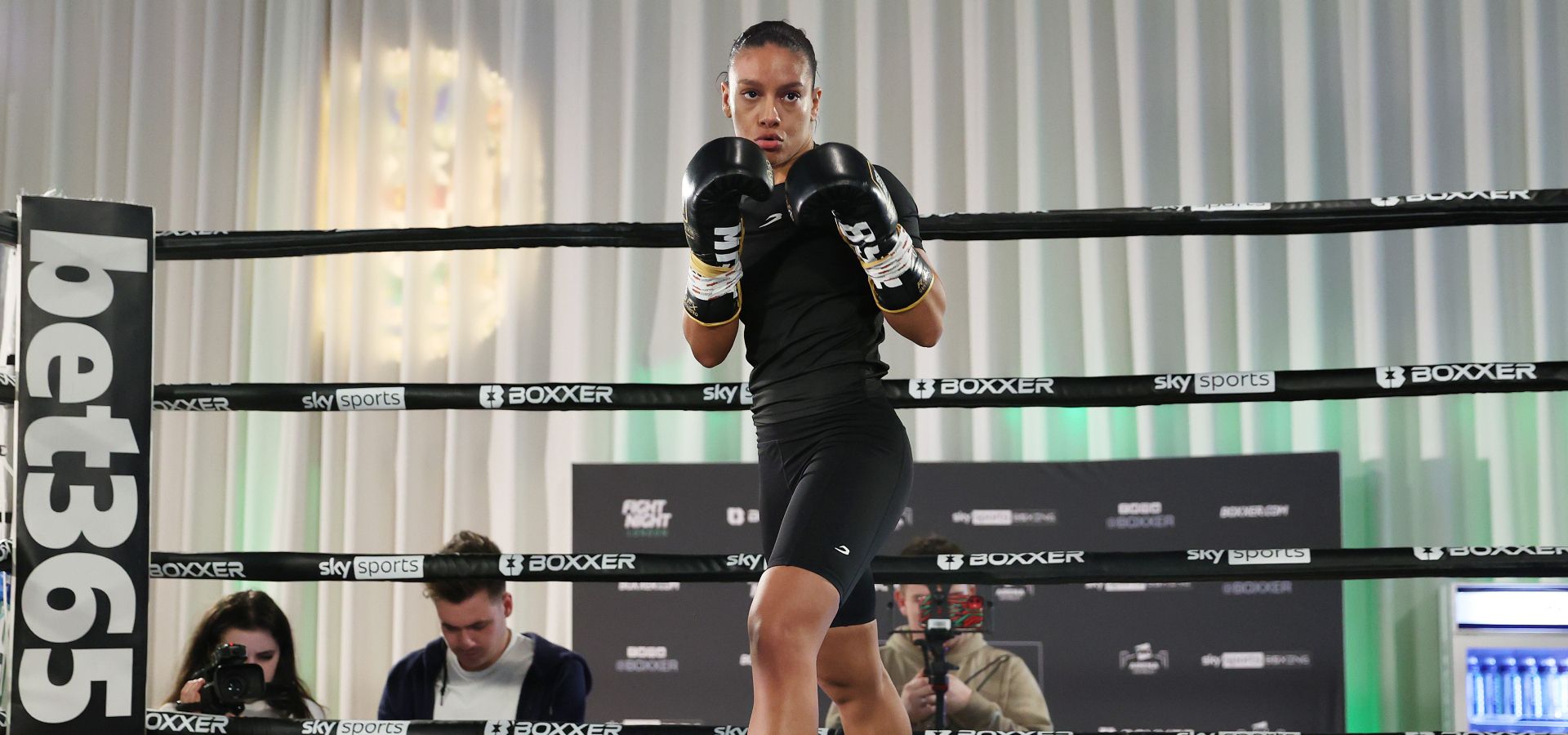 Shannon Ryan's public workout ahead of the BOXXER card at Wembley Arena on March 26th 2022, where Ryan beat Slovakian fighter Claudia Ferenczi on her professional debut.
We also discussed some of Shannon Ryan's other passions and interests?

Who are your favourite music artists?

Rod Wave, Burna Boy and Lauryn Hill.

Who is your favourite sportsperson?

Michael Page - We have similar backgrounds and I'm inspired by his fighting style and work ethic.
Next fight
Shannon Ryan's next fight is to be confirmed, as she aims to continue upping the levels and moving through the ranks in the super-flyweight division since beating Xenia Jorneac in September.