Ian Vickers
Updated: 14 Jun 23 13:13
Published: 14 Jun 23 11:54
Boxing compiler and industry insider Ian Vickers looks ahead to Friday night's latest BOXXER fight card in London and tells us how the betting trends have altered across three of the evening's standout bouts throughout fight week.
We only opened up on a few of these fights earlier this week, so there hasn't been anywhere near as much movement as say the Josh Taylor v Teofimo Lopez fight last week.
That said, there has been some movement on the BOXXER bouts on Friday night, so I will start with what I feel is going to be the best fight of the night…

Aaron McKenna (1/3) v Uisma Lima (9/4)
First of all, credit to ben Shalom and BOXXER here for finding a stellar late replacement for Shakiel Thompson after he injured himself 10 days ago.
Lima is a really decent yardstick for McKenna at this stage of his career, and the punters initially felt the same too, because we opened up at 1/3 McKenna and 9/4 Lima before the Angolan was backed in to 6/4.
There's been a flood of money coming in for McKenna in the hours since though, and he's now back at 1/3 with Lima drifting right back to the price we opened him up at, at 9/4.
Personally, I believe that McKenna will win the fight. He was an unbelievably good amateur – fought in all of the top tournaments – and he has kicked on at professional level too, coming into this fight 16-0.
Lima will be fighting on these shores for the third time, having previously featured on cards in Cardiff and Glasgow, so he won't be overawed by this – he had two good KO wins in his last two fights too and is also unbeaten in 10.
I just feel that McKenna's class will see him through to a points win here, which is available at 5/6.

We opened up at 10/11 on this market, so there has been a little bit of movement there, whilst it's also worth noting that a bit of Irish money has come in on McKenna to win via KO, TKO or Disqualification too, which is now available at 3/1.

Frazer Clarke (1/18) v Mariusz Wach (8/1)
In all honesty, this isn't a bad step up for Frazer Clarke because Mariusz Wach is a former world title challenger and doesn't possess too bad a record.
He took Kevin Lerena the distance in South Africa back in September and also took the fearsome puncher Arslanbek Makhmudov to six rounds in Canada a few months earlier, which is an achievement in itself because he is an absolute beast!
I think it will be a decent test for 'Big Fraze', and we opened up at 4/9 for the British Olympian to win the fight by KO or TKO, and it's been backed into 4/7, so there is a bit of movement there.
But the biggest move has been on Clarke to win this one on points, with the price shifting from 9/4 to 8/5 so there has been a fair old move on that price to be fair, which I can understand.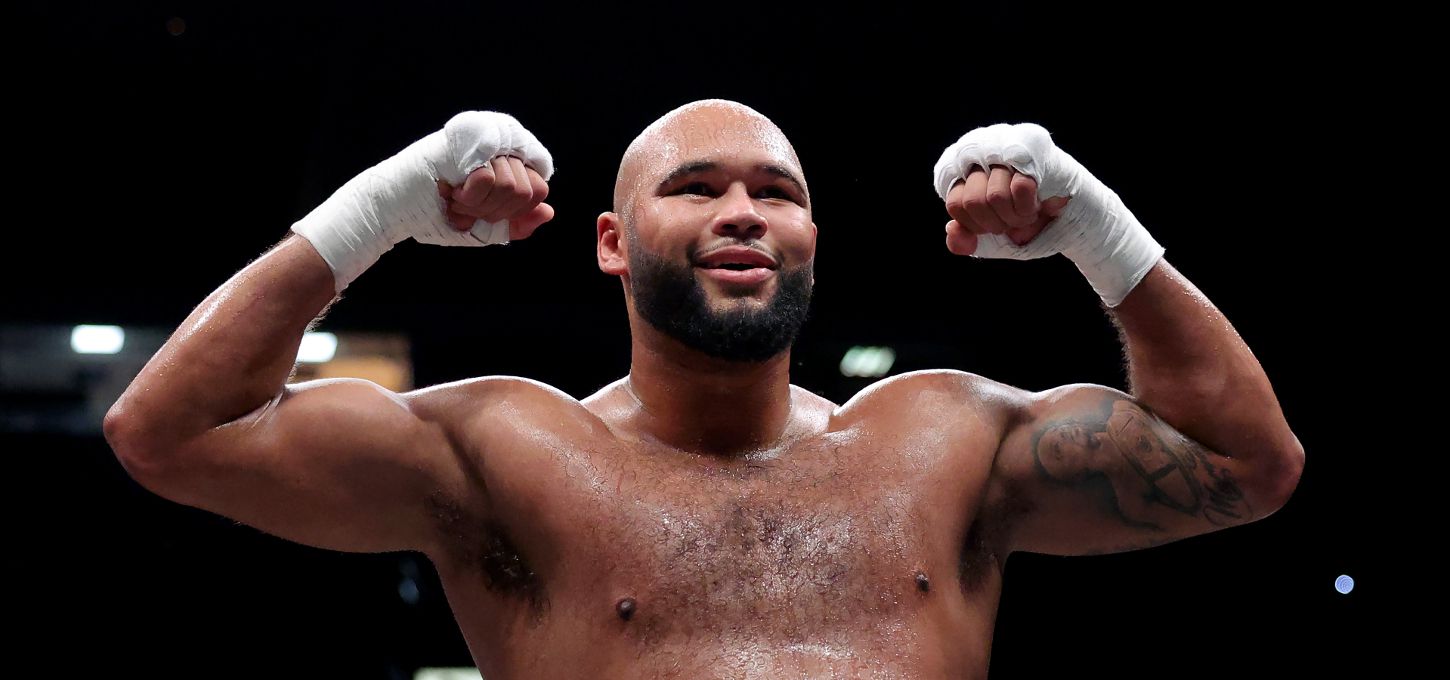 I mean this could depend on whether the fight takes place over eight rounds or 10. It's eight at the minute, but I wouldn't be surprised to see this altered, given the fact there is only one other 10 rounder on the card.
This is going to be key for me, because if it is a 10 round fight then Clarke will be the heavy favourite for the KO, whereas if it stays at eight, then a decision victory will firm up betting wise.
I think that's why we are seeing that movement from 9/4 to 8/5. If it stays at eight rounds then the value is to be found in the decision, if not then I'd be looking at Clarke to get that stoppage, which would provide him the statement victory he is after.
It's also worth me adding in that we have since BOOSTED Clarke to win by 'KO, TKO or Disqualification' in the 'Fight Outcome (5 Way)' market from 8/5 to 7/4, so that could be worth jumping on.

Caroline Dubois (1/20) v Yanina del Carmen Lescano (10/1)
Yanina Lescano is actually higher ranked than Caroline Dubois, which may surprise one or two people, but she is a very, very classy Argentinean fighter.
Her only loss came back in 2018 against Maira Moneo which she avenged in 2020, and just last year she was controversially beaten by Estelle Mossely via a SD in their IBO lightweight world title dust-up.
So she arrives in London boasting good pedigree, and the fight will represent a real step up in opposition for Dubois, who many believe is a future star of the fighting game.
For me, she is 100 percent a world champion in waiting – she is a freak of a fighter, and I was watching her on the pads with her trainer Shane McGuigan earlier this week, and she looked electric.
We opened up at 2/1 on the KO for Caroline Dubois and we are now into 6/4 so there is quite a bit of pressure on that, whilst Dubois by decision has moved in from 4/9 to 4/7 so there is really only one way the punters are seeing this fight going – another Dubois victory.
If she can get Lescano out of there inside the distance then that would be a real statement from her. I know she boasts an impressive KO percentage, having stopped five of her six opponents to date, but a lot of those were far inferior to Lescano.
I'd be looking at Dubois via decision at 4/7 if I was getting involved with this fight.

View all upcoming boxing odds

Odds and Bet Boosts displayed within this article were correct at the time of writing and are subject to fluctuation or withdrawal.