Shaun Brown
Updated: 26 May 23 09:29
Published: 25 May 23 13:20
"My dream's been shattered but I've got a big career ahead of me."
Michael Conlan had just been beaten by Vladimir Nikitin at the 2016 Rio Olympic Games and then given a now infamous interview to RTÉ.

Their bantamweight quarter-final ended with the Russian winning two rounds of the three, even though it looked like the Northern Irishman had won all of them.

Even before the Games began, his country and everyone with an understanding and knowledge of the amateur code firmly believed he was going back to Belfast with a gold, bettering his bronze medal from four years earlier in 2012.

"I wanted to go back with a gold medal to Ireland. I feel like a loser. I'm not a loser, I'm a winner."

Adrenaline pumping, heart aching, Conlan was mouthing whatever came into his head including digs at amateur boxing as a whole. Nikitin then pulled out of his semi-final against Shakur Stevenson because of the damage sustained in his quarter-final win.
Shattered Olympics dream fuelling professional ambitions
A few months later, Ireland's greatest ever amateur was a professional boxer under the guidance of American promotional powerhouse Top Rank.

"I'm giving myself three years maximum to be a world champion," Conlan said following the announcement.

Unfortunately, in that time Conlan, who picked up 14 wins on the spin, never came close to challenging for a world title. Part of the issue was what weight to settle on. Ambitions were high from the fighter who had hoped to become a three-division champion.

Conlan began his career on St Patrick's Day 2017 against Tim Ibarra at super-bantamweight (122lbs). A debut unlike any other you'll likely see in the modern era. Five thousand fans, most of them Irish, had packed into the Madison Square Garden Theatre to watch Conlan compete in a six-round bout.

Conor McGregor was part of the ring-walk. Song and celebration throughout. All for his first ever fight.

Five fights and five wins later, Conlan left trainer Manny Robles to team up with Adam Booth. His time training in California had come to an end. The importance of being closer to home and his family had been a deciding factor - but not the only one.

"I was moving towards more of a Mexican style, and I think Adam Booth probably suits my natural style so I'm looking forward to getting ready to fight," Conlan said in a press release.

The wins continued. By then, Conlan was at featherweight (126lbs). Spots on the undercards of Vasiliy Lomachenko v Guillermo Rigondeaux and Manny Pacquiao v Jeff Horn, continually fighting on ESPN in America, cast a greater spotlight on the prospect.

Sure, he was unbeaten, but not everyone was convinced that world title success was now the sure thing it perhaps looked when he turned professional.

On 30th June 2018, Conlan was back in Belfast for a homecoming fight against Adelison Dos Santos. Their eight-rounder went the distance. His unbeaten record stayed intact. Like any marquee signing or golden prospect, the chances of them losing in the development stages are often slim.

Opponents are either outmatched, or just solid enough to push the favourite but not hold the edge.

Points wins over Jason Cunningham and Ruben Garcia Hernandez were followed by a breathtaking spectacle at Falls Park, Belfast in August 2019.

The venue, the ring-walk, the music and the atmosphere were a sight to behold. Diego Ruiz had the unfavourable task of attempting to spoil everything. It should have been old amateur rival Vladimir Nikitin, but a bicep injury put their rematch on hold.

Against Ruiz, there wasn't much to shout about except the stoppage. A right hand dropped Ruiz in the ninth before an overwhelming attack ended the contest. The event was more memorable than the fight, but something changed that night. Boxers will often say, 'The better the opponent, the better I'll perform'.

Sweet revenge against Vladimir Nikitin at Madison Square Garden, a stoppage over Sofiane Takoucht and a points win over hard nut Ionut Baluta showed signs of a fighter coming into his own. More dominance, more control. and a contender in the making. But the win over Baluta came at super-bantamweight.

A WBA Interim Featherweight belt was Conlan's reward for beating TJ Doheny at Falls Park two years ago. The all-Irish affair was highly anticipated and had an edge.

During the final press conference, Doheny alleged that the fight had been agreed over 10 rounds at super-bantamweight, with Conlan accusing his opponent of bottling it.

On fight night, Conlan took a while to get going but warmed to the task and dropped Doheny in the fifth round. The underdog gave it a go later on, but Conlan ran out a deserving points winner.
Related Luis Alberto Lopez v Michael Conlan News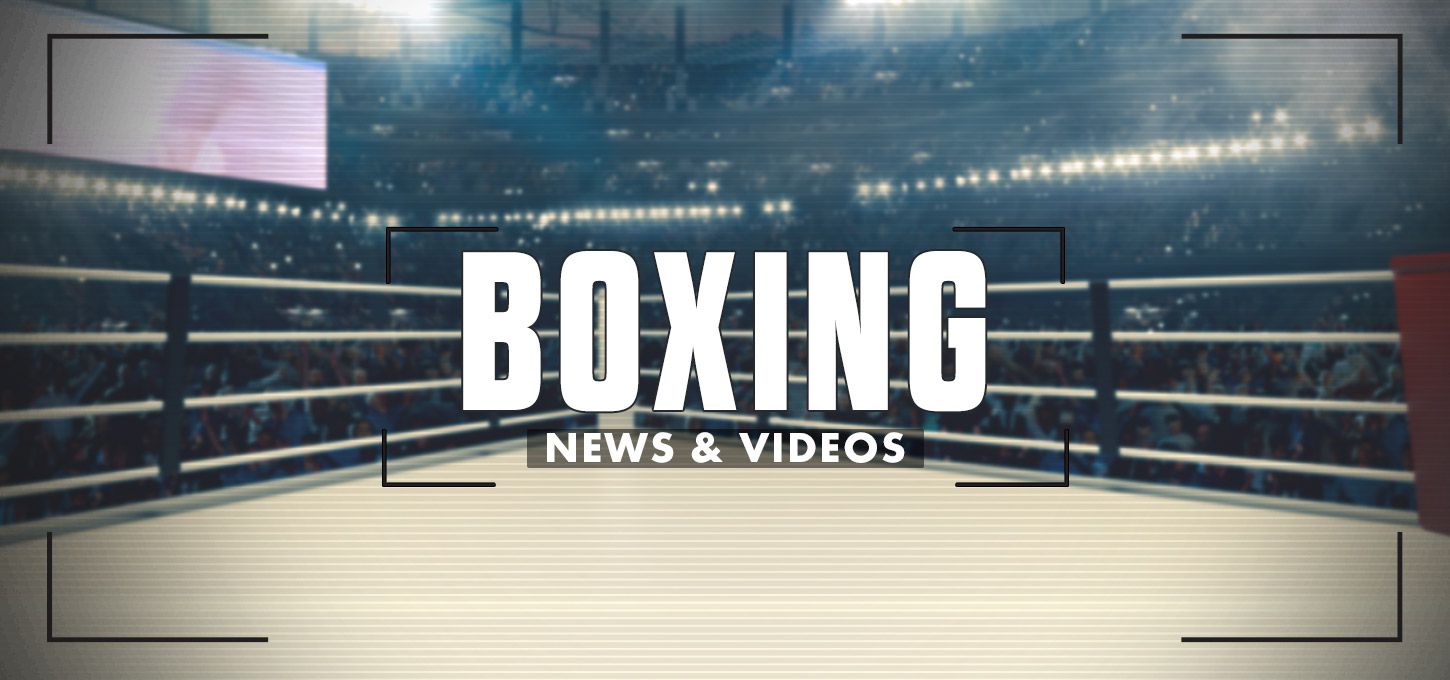 View the latest news, videos and betting tips ahead of Luis Alberto Lopez v Michael Conlan
War with Wood
Everything almost fell into place against Leigh Wood in March 2022. Down in the opener, Wood faced a blitz from a world-class Conlan. The shots, the hand speed, the combinations… this was the amateur starlet in professional form. Wood couldn't do anything but survive.

Defensive mistakes cost Conlan as the fight wore on. Wood's incredible heart and will to win got him back in the contest. It was edge of the seat stuff, but Conlan was doing enough to stay ahead after a dominant first half of the bout.

In the penultimate round Conlan was down, a knockdown he disputed, but the tide had turned.

Wood, roared on by a cacophony of noise from his home supporters inside the Nottingham Arena, produced a knockout for the ages in round 12, with Conlan falling outside of the ring. The venue eventually fell silent out of respect. Thankfully, after a short hospital stay, he was given the all clear.

Rising again
A holiday to Portugal following the devastating defeat to Wood had already been planned, but Conlan spent two weeks of it in a hotel room playing the fight over and over in his head.

Five months on and Conlan brought himself back to the ring to take on the veteran big punching Miguel Marriaga. A likely win but with a hint of risk attached. Marriaga went to the floor three times. Conlan was back.

He returned to the ring again in December, but a one-round blowout of Karim Guerfi in December didn't tell us anything new.

What will Conlan show us on Saturday night at the The SSE Arena in Belfast when he challenges Luis Alberto Lopez for his IBF featherweight title?

The Mexican is a box of unpredictability that Isaac Lowe and Josh Warrington never knew how to handle. Lopez is confident, fearless and has the shots to damage many. Defeat for Conlan is unthinkable. He should be good enough to win but the odds suggest this is a 50-50 fight.

Beating the likes of Doheny and Marriaga and coming close against Leigh Wood won't cut it for Conlan. When he turned professional, anything less than becoming a world champion was viewed as a disappointment.

A few minutes down the road from where Conlan grew up on Cavendish Street in West Belfast there sits the Clonard Amateur Boxing Club, where the foundations were laid by a young boy to become an Irish hero.

Outside there is a mural of Conlan celebrating his world championship amateur win from 2015. There have been others dotted about the area. A win on Saturday may just see one with a world title pop up.

It's time for Conlan to paint his own masterpiece.

"I'm not a loser. I'm a winner."