Shaun Brown
Updated: 27 May 23 18:31
Published: 22 May 23 14:54
Chris Billam-Smith has long wanted the opportunity to fight at the home of his beloved AFC Bournemouth.
In front of a crowd of over 15,000 fans, 'The Gentleman' will walk out into the stadium and into the ring to face former stable-mate Lawrence Okolie on Saturday.

Okolie has an ironclad grip on his WBO Cruiserweight title and has never once looked in danger of losing it during his current two-year reign. All-British world title fights can throw up the extraordinary and Billam-Smith will have to dig deeper than ever to beat Okolie.

Not to say it's impossible, but the attributes of 'The Sauce' put him in nightmare territory. Crucially, the two men have sparred hundreds of rounds and know each other inside out. One of them will use that to their advantage this Saturday night to turn the fight in their favour.

Lawrence Okolie v Chris Billam-Smith
Tale of the Tape
| | | |
| --- | --- | --- |
| | Lawrence Okolie (2/7) | Chris Billam-Smith (11/4) |
| Age: | 30 | 32 |
| Height: | 6ft 5ins | 6ft 3ins |
| Reach: | 82½ ins | 75 ins |
| Weight: | Cruiserweight | Cruiserweight |
| Trainer: | SugarHill Steward | Shane McGuigan |
| Record: | 19-0 (14 KOs) | 17-1 (12 KOs) |
| Titles: | Current WBO Cruiserweight champion | Former British, Commonwealth and European cruiserweight champion |
| Last Fight: | W - UD v David Light (Mar 2023) | W - KO (R5) v Armend Xhoxhaj (Dec 2022) |
Related Boxing News: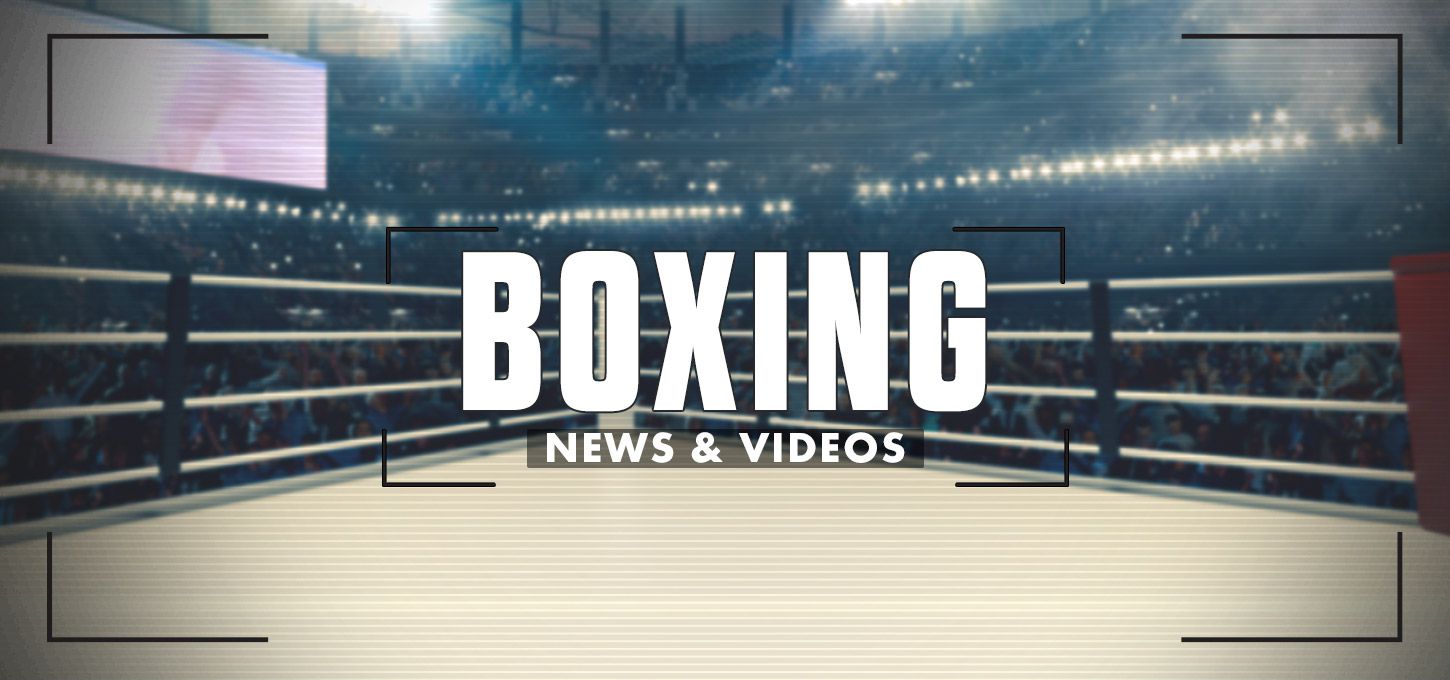 Lawrence Okolie v Chris Billam-Smith: Fight date, ring walk time, undercard & betting odds

Mauricio Lara v Leigh Wood II: Fight date, ring walk time, undercard & betting odds

Luis Alberto Lopez v Michael Conlan: Fight date, ring walk time, undercard & betting odds
Lawrence Okolie Profile:
It was something of a surprise when Lawrence Okolie decided to give Chris Billam-Smith a shot at his world title.

One week after beating David Light in his third championship defence the fourth was announced. Okolie is looking to make up for lost time having only fought once in 2022.

Okolie and Billam-Smith are friends having trained together at Shane McGuigan's gym. Okolie made the decision to leave and pair up with SugarHill Steward in February.

SugarHill is known for wanting his fighters to be offensively minded and let their hands go, a mindset that we didn't see from his new charge in their first fight together.

Okolie has the power to knock anyone out at cruiserweight and potentially some at heavyweight, too. In his last two fights something has been missing. What we see from Okolie on Saturday will depend on what Billam-Smith can offer.

The champion can win with his much-maligned negative tactics of punching and holding. The occasion may force Okolie into a back-and-forth fight in a bid to appease the fans. I doubt it though.

He is rightfully the 2/7 favourite and if he switches on his offence then it could be over inside the distance. Winning is what matters to Okolie, though, and he won't care how.

Assessing Lawrence Okolie:
| | |
| --- | --- |
| Strengths: | Weaknesses: |
| World-class strength | Gets caught in two minds |
| Knockout power | Doesn't throw enough shots |
| Uses distance well | Yet to see his chin tested |
| Suffocates opponents on the inside | Struggles with making weight |
Chris Billam-Smith Profile:
The story of Chris Billam-Smith is one that deserves a happy ending.

When he turned professional, nobody knew how far his career would go. For some, the prediction was domestic level. With each year, under the tutelage of Shane McGuigan, there has been a steady improvement in Billam-Smith.

In 2021, he became British, Commonwealth and European cruiserweight champion. A monumental achievement for the Bournemouth boxer. Two wins over Tommy McCarthy and one against Isaac Chamberlain have flattened any doubts that people may have had about him.

The next level is a significant jump. Of the four world cruiserweight champions (Okolie, Jai Opetaia, Badou Jack and Arsen Goulamirian), the Brit is the most awkward. His strength, size and seven inch reach advantage could play pivotal roles on Saturday.

Billam-Smith must do something early to unsettle his friend-turned-opponent. If Okolie picks up the first three or four rounds at the Vitality Stadium, then Billam-Smith will have a mountain to climb on the south coast.

The 32-year-old says he plans to hit Okolie and "hit him often". But can he get away from those octopus sized arms and clinches that need great effort to be prised apart? It's a big ask, but with the open-air crowd behind him, anything is possible.

Assessing Chris Billam-Smith:
| | |
| --- | --- |
| Strengths: | Weaknesses: |
| Punching power | Has taken heavy shots from inferior opposition |
| Heart | Can fight too aggressively |
| Jab | Too brave for his own good |
| Good on the inside | Lack of head movement |
Shaun's Shout:
Okolie's unpopular strengths are his greatest asset. I don't think he would abandon those to please a crowd. I think he will use them yet again to suck the life out of Billam-Smith's challenge.

CBS will give it his all and have success, but at what cost? The challenger may find himself sapped of energy late on which would be a concern against Okolie's power.

My shout is Okolie to stop his former training partner in the second half of the fight, between Rounds 7-9, which is priced at 7/2.