Shaun Brown
Updated: 26 May 23 13:34
Published: 26 May 23 08:40
Former four-weight world champion Roy Jones Jr once said: "There's too many friends" in boxing.
One of the sport's greatest ever shared an opinion that these days too many fighters get along too well and choose not to face one another in the ring.

Over the years boxing has produced rapports formed in and out of the ring and the results have been mixed.
Joe Frazier helped Muhammad Ali regain his boxing licence in the 1970s after he was stripped of it over his objection of fighting in the Vietnam War.

The two heavyweights became friends but in the same decade they also grew to detest one another thanks to a trilogy of fights that left everlasting damage on one another. Their relationship turned sour and nasty. Frazier never forgot some of the things Ali said about him.

The bond created between Arturo Gatti and Mickey Ward arrived from the opposite direction. Their respect and admiration for one another bloomed after they had shared the ring for 30 rounds of action and drama that Hollywood didn't even think existed. Ward went on to train his friend in the final throws of his thrilling career.

A rivalry can turn to respect. You trade punches, you bleed together, you suffer together. That can transform the opinion one has of the other simply because they wouldn't back down. Sometimes it can settle a feud, but sometimes it lights an even greater fire which will burn forever.
The hare and the tortoise
On Saturday night on England's south coast Lawrence Okolie and Chris Billam-Smith will put their own "friendship" aside while trying to knock each other out during a late spring evening in Bournemouth.

But are they really friends or is it just a mutual respect having worked together in the same gym at one point?

As things stand Okolie holds the WBO Cruiserweight world title. Billam-Smith wants it. Both will do whatever is required to gain the necessary result needed. Never mind being pals, they could be brothers and the competitiveness and will to win would always trump family ties.

In May 2019 Okolie joined Shane McGuigan's training stable having worked with Barry Robinson prior to that. The 2016 Olympian was already British and Commonwealth Cruiserweight champion and was unbeaten in 12 fights.

Billam-Smith, who had been with McGuigan since he turned professional, was having his ninth fight on the week of the new arrival. On May 10, 2019, he boxed Yassine Habachi over six rounds at Nottingham Arena.

Their careers were travelling at completely different speeds. One was the hare, the other was the tortoise, but the gap has since closed.
Related Lawrence Okolie v Chris Billam-Smith News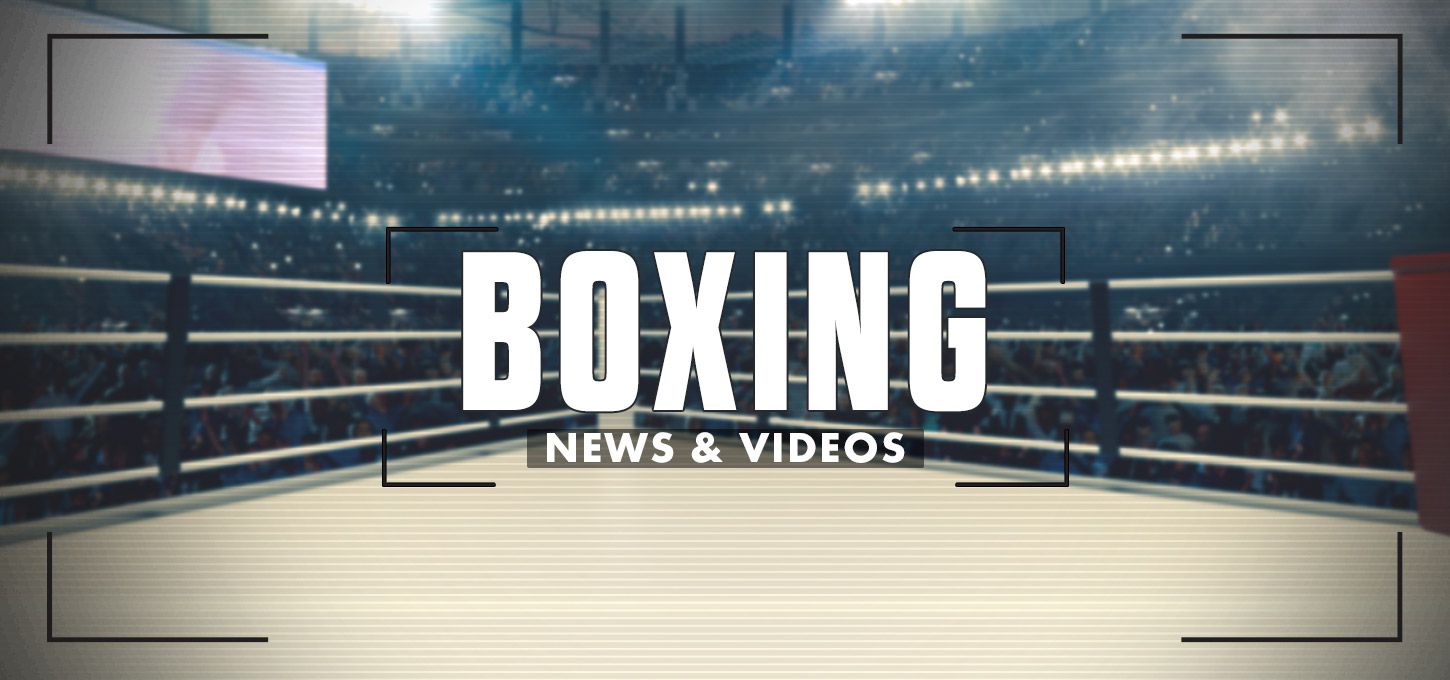 All the latest news, videos and betting tips ahead of Lawrence Okolie v Chris Billam-Smith
300 - 500 rounds of sparring shared
Spending enough time around one another in a gym while working at the same job can bring out a connection or at the very least a tolerance. The two cruiserweights ended up sparring somewhere between 300 and 500 rounds according to Billam-Smith.

"I've wanted to box Lawrence since I was an amateur," he told Sky Sports.

"Years later I turned pro then then he joins the gym. At first, I was annoyed with Shane, I had a few stern words with him, but we had a conversation and Lawrence has helped me progress as a fighter. I thank him for that, and I thank him for the opportunity for me to take his belt off him."

Just how friendly were the pair?

Well, according to Okolie, he describes it as "friendly enough". The impression given is that they were friends because they were in the same gym, and they respected one another. But once it was time to go home, they went their separate ways.

Once punches start to get thrown it's easy to put any level of friendship to one side, but this looks like one which was on a professional level. The work colleague that shares a laugh, but you never socialise with.

Okolie doesn't have a bad thing to say about Billam-Smith and vice-versa. They never hung out together, but they bear no ill will to each other.

Maybe, then, this world title fight doesn't have the meaningful friendship which is being made out.

"We may not have gone to dinner together but I respected him as a man. I still do," Okolie told Boxxer's YouTube channel.

"I do think he's an actual nice guy, good with his missus, good with his kids, so overall a good guy. I ain't got no bad blood towards him but I've got competitive spirit."

And competition always brings out the best and worst in people. We'll see how friendly they are after Saturday night.