Rob Tebbutt
Updated: 04 Aug 23 10:13
Published: 03 Aug 23 13:00
Our resident boxing expert Rob Tebbutt discusses Jake Paul's return to the ring against Nate Diaz in Texas, as well as the card's co-main event - Amanda Serrano v Heather Hardy.
Jake Paul v Nate Diaz Tips
Jake Paul v Nate Diaz Bet Boosts >>
Amanda Serrano v Heather Hardy 2 Tips
Amanda Serrano v Heather Hardy 2 Bet Boosts >>

Jake Paul v Nate Diaz Tips
Social media megastar-turned professional boxer Jake Paul (6-1, 4 KOs) returns to the ring this weekend, taking on UFC icon Nate Diaz (0-0) over ten rounds in Texas.

For Paul, the bout represents new territory, with the 26-year-old coming off of the first loss of his career at the hands of Tommy Fury, by decision, back in February.

It was a chastening experience for 'The Problem Child', now 6-1, as he was soundly outboxed by the more experienced man, losing his unbeaten record with little more than a whimper.

Typically, Paul has been bullish in the wake of his first defeat, and now sets his sights on grizzled veteran Diaz, 38, as he seeks to regain momentum in his 'pro' career.

The cynics - of which there are many - would point to the fact that Paul has reverted back to his tried-and-tested formula of facing faded MMA fighters, rather than boxers, in a bid to get back in the win column.

It is a shrewd move for Paul who, while significantly outmatched in combat experience when compared to Diaz, boasts significantly more experience in a boxing ring: a point that I expect to lead Paul to victory over Diaz on Saturday night.

I do, however, expect this to be another fight that goes a few rounds.
Diaz is noted for his toughness, as well as being considered a competent stand-up fighter (or "striker") in his respective discipline. In fact, Diaz is a noted former sparring partner of Olympic gold medallist-turned former-pound-for-pound boxing great Andre Ward in the past.
In short, Diaz, while a famed jiu-jitsu expert, knows how to use his hands.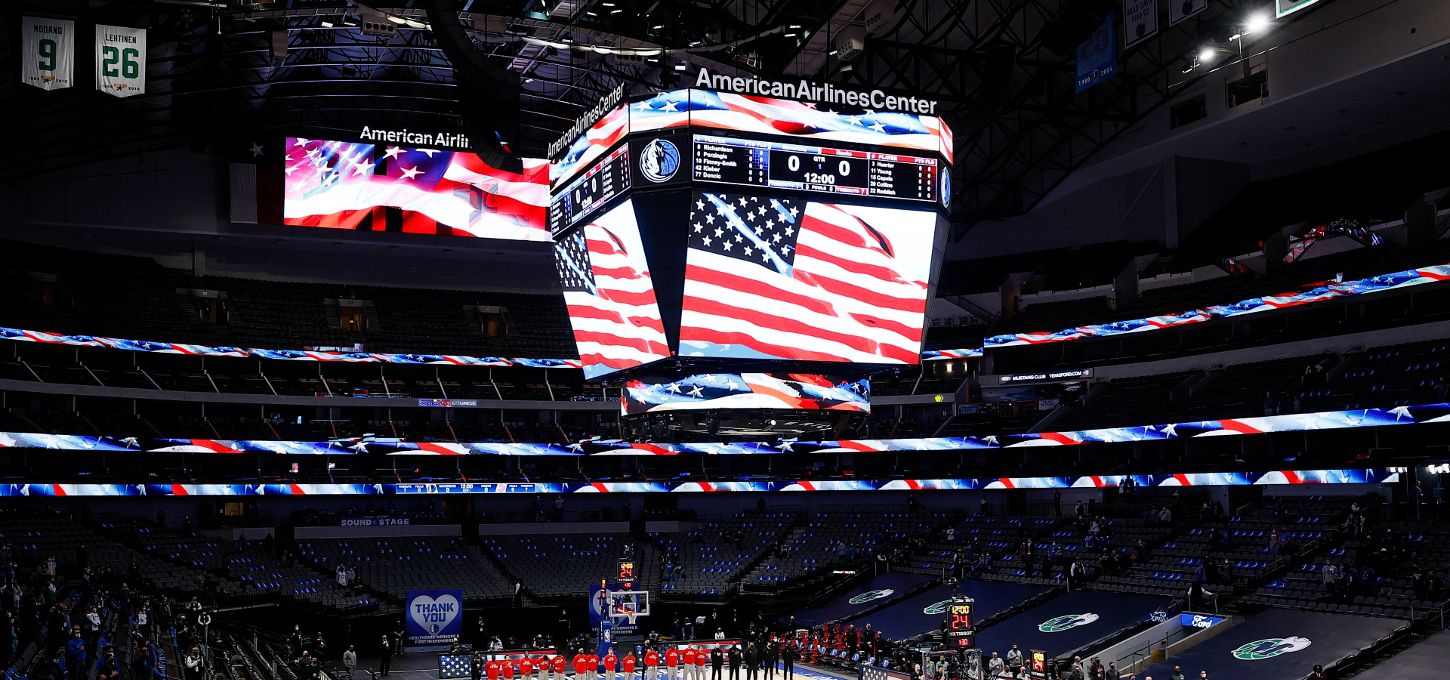 The hotly anticipated meeting between Jake Paul and Nate Diaz will take place at the American Airlines Center in Dallas, the home of the Dallas Stars and the Dallas Mavericks.
In Paul's bouts with Tommy Fury and Tyron Woodley, his lack of combat sports experience showed.

He lacked the requisite experience to manage the rounds and pace himself when faced with opponents that didn't hit the deck at the earliest opportunity. That experience - or lack of - is a reason I expect this fight with Diaz to go long.

For all of Paul's top-level training, his strength and conditioning gurus and his back-slapping entourage, he is still a baby when stepping through the ropes.

This is a key factor in favour of Diaz, who with a 35-fight MMA career under his belt, rarely feels more at home than when he is being punched in the face.For that reason, I will be looking at Paul by decision in this fight, priced up at 3/1.

I expect Paul to be dangerous early on, attempting to use his size and age advantage to set about the Stockton native. However, if he's unable to score the early knockout - which I don't believe he will - then I expect Diaz to warm his way into the fight and give Paul something to think about.

Diaz is known to have one of the best engines in MMA, and I believe he is wily, crafty and flat-out tough enough to fiddle his way to the final bell; perhaps having some success of his own towards the back end of the fight when Paul tires.

For those looking to bet on the underdog in Diaz, I like the long-odds price of Diaz to be knocked down and win at BOOSTED odds of 14/1.

As mentioned, Paul does have power and Diaz can be a slow starter - therefore an early knockdown followed by a come-from-behind rally from Diaz - could well be the way to go.

Tebbutt's Tip:
For me, the price of 3/1 for Paul to win a decision looks to be a solid investment.

It is somewhat dependent on Diaz surviving the early onslaught, but if he's able to see rounds 4 and 5, then I expect things to get fairly interesting down the stretch.

Jake Paul v Nate Diaz Bet Boosts >>
Bet Builder:
Fight Result: Jake Paul
Jake Paul to score 2 or more knockdowns
Under 8.5 Rounds
Was 15/4 >> Now 9/2

Round Group Betting (2):
Jake Paul to win in rounds 5-6
Was 5/1 >> Now 11/2

To Be Knocked Down and Win:
Nate Diaz - Yes
Was 12/1 >> Now 14/1

View all Jake Paul v Nate Diaz Bet Boosts >>
Amanda Serrano v Heather Hardy 2 Tips
Puerto Rican icon Amanda Serrano (44-2-1, 30 KOs) returns to action this weekend, taking on New York's Heather Hardy (24-2, 4 KOs) in a repeat of their September 2019 featherweight bout.

This time, however, Serrano puts her undisputed crown on the line, having collected her fourth major featherweight title with an entertaining unanimous decision win over Erika Cruz Hernandez last time out.

Becoming undisputed champion ticked one of the final boxes in the glittering professional ledger of the 34-year-old, with Serrano now setting her sights on the biggest match-ups possible as her Hall of Fame-worthy career winds down.

A potential rematch with Katie Taylor? A bout with Alycia Baumgardner at 130lbs? Serrano has now reached a point where only the biggest bouts will satisfy her.

However, a loss to Hardy this weekend would see 'The Real Deal' go out with a whimper rather than the bang we've grown accustomed to.
A former featherweight champion in her own right, Hardy is a game, tough competitor who will be hoping that the 47-fight career will have caught up with Serrano and 'The Heat' is getting her at the right time.

The problem for Hardy is, at 41-years-old, how much does she have left herself?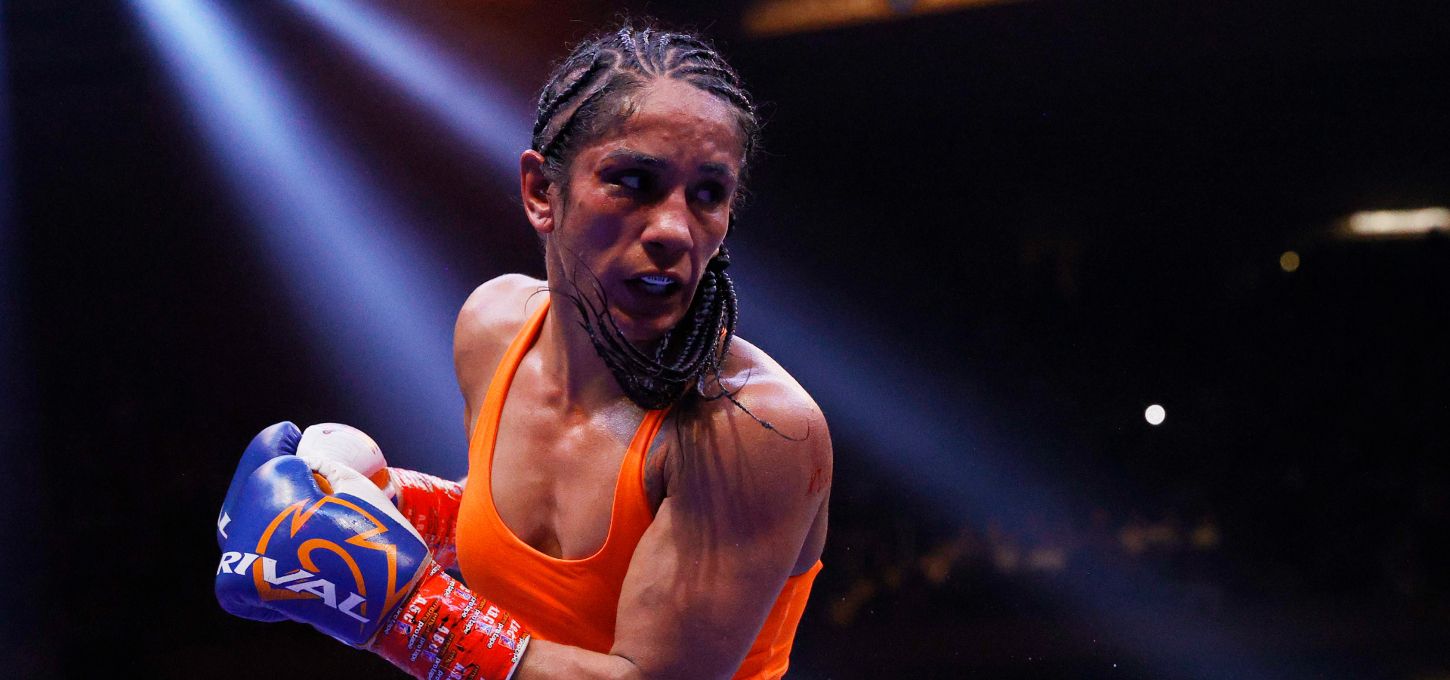 Amanda Serrano has bounced back with two victories since suffering just her second professional defeat in an epic clash against Katie Taylor at Madison Square Garden in April 2022.
In truth, I expect Serrano to repeat her 2019 victory without much issue.

Her superior skill-set, seasoning and punching power will prove too much for Hardy and I'm predicting another wide decision win.

I have to say, I am somewhat surprised at the price of Serrano to win by KO/TKO at 4/6. Despite being one of the female code's premier power-punchers, she hasn't scored a stoppage in her last five fights and, for me, just looks to be slowing down slightly at this stage of her career.

Serrano is a seven weight world champion - and going up and down in weight doesn't lend itself to you keeping your power.

Factoring in an apparent dip in potency, as well as Hardy having never been stopped, then I like to look of Serrano to win by decision at better than even money at 6/5.

Despite Hardy showing her resilience in the past, I can't make a case for the upset here - and an outright price of 11/1 on Hardy by any method supports my lack of confidence.

Tebbutt's Tip:
For me, the smart play here is Serrano in a repeat decision win of a few years ago. I think Hardy will be tough enough to dig in and see the final bell, without ever really threatening the scorecards herself. I'm backing Serrano by decision at 6/5.
Amanda Serrano v Heather Hardy 2 Bet Boosts >>
Bet Builder:
Fight result: Amanda Serrano
Under 8.5 rounds
Was 10/11 >> Now 1/1

Round Group Betting (2)
Amanda Serrano to in in rounds 3-4
Was 13/2 >> Now 15/2

Odds and Bet Boosts >> within this article were correct at the time of writing and are subject to fluctuation or withdrawal.