Shaun Brown
Updated: 13 Jun 23 10:54
Published: 13 Jun 23 10:30
Boxing writer Shaun Brown takes a closer look at the simmering relationship between brothers Sunny and Charlie Edwards and assesses how likely it is that the pair settle their differences inside the ring.
Two brothers fighting one another is nothing unusual.

What would be is to fight your brother under the Marquess of Queensberry rules.

Boxing has seen its fair share of siblings who have become prize-fighters and gone on to achieve success at domestic and world level.

The Fury's, the Eubank's, the Smith's, the Hatton's and the Yafai's are among the better-known surnames associated with the squared circle in the UK. As are the Edwards' who, lately, have been making enough noise to suggest that a fight between the two may be possible!

The eldest of the pair is Charlie, a 30-year-old who has had 18 wins from 19 contests since making his professional debut on January 31, 2015. In June the former WBC Flyweight champion fought for the first time in 18 months with a one-sided points win over six rounds against Darwin Martinez at the Bowlers Arena in Manchester.

Twenty-four hours later, and a couple of hundred miles away in London, his younger brother of three years Sunny was victorious in defending his IBF Flyweight title against Andres Campos. A marquee unification match-up against WBO titlist Jesse 'Bam' Rodriguez could be next for 'Showtime'.

Charlie weighed 124lbs in his fight while Sunny weighed 111lbs.

In March 2019 Sunny was asked if he would move from super-flyweight down to flyweight and campaign in the same division as Charlie. Sounding like a proud younger brother, he said: "I'm the second biggest name in the flyweight division… and I share the same last name as the biggest!"

Fast forward four years and things have changed - significantly so...

Sunny spoke to Boxing Scene recently and was asked about a potential fight against his elder brother following well-publicised social media exchanges between the two.

"Charlie has been calling me out, but I don't think he would ever fight me. I think he's a clout-chaser and that's what this is about.

"It might have hurt him a little bit that I just signed with his old promoter (Eddie Hearn), and he wanted a bit of attention. Who could begrudge him that? I'd hate to be my brother too."

Related Boxing News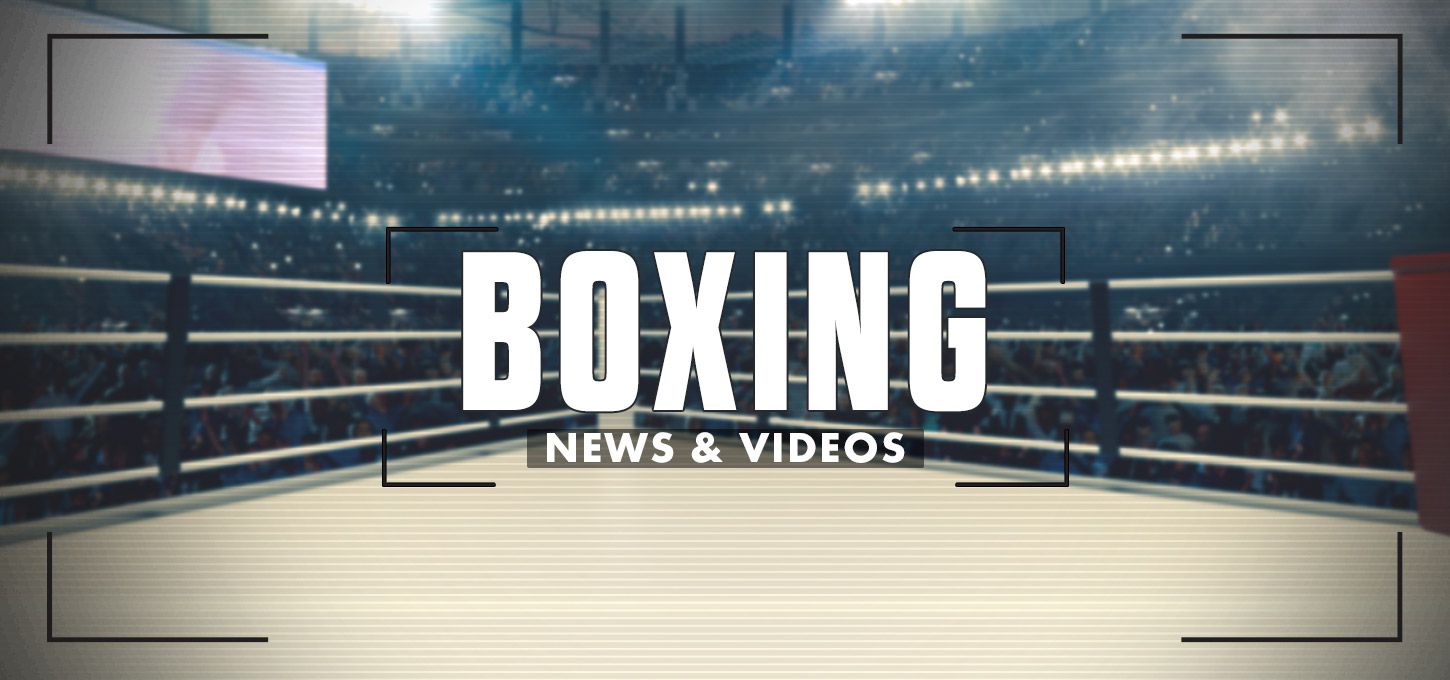 All the latest news from the world of boxing, as well as interviews, videos and betting tips.

The two brothers, turned unexpected rivals, don't appear to be on speaking terms. The date of this exact development is unclear but when speaking recently, Charlie did share some light on the severity of their relationship breakdown.

"Me and my brother have had back and forward things for years. When I got out the ring against [Julio Cesar] Martinez the first thing he said in an interview was 'Oh, I would beat him' and that didn't sit right with me."

Having sparred thousands of rounds together the transition from a gym to a venue for a professional prize-fight may not look as crazy as the idea of it does on paper.

Charlie has already stated he would not go back down to flyweight (112lbs) where Sunny plies his trade. Instead, the world champion would have to go bantamweight (118lbs) to fight his sibling. In an unrelated story Sunny recently declared he could beat anyone from flyweight to bantamweight. That's one hurdle out the way.

To the average boxing cynic, it will look like a cheap publicity stunt. As things stand Charlie needs Sunny more than Sunny needs Charlie. One is rebuilding his career while the other is attempting to build a legacy for himself which would begin in a career defining fight against 'Bam' Rodriguez.

The reality is that two boxing brothers fighting one another might not raise as many eyebrows as it would have decades and decades ago.

Social media users witness all sorts of bizarre, outrageous, and disturbing clips online daily. A boxing match between two men weighing less than eight stone doesn't move the needle so to speak.

But that's where promoter Eddie Hearn comes in. The one man who can either sell it or scrap it.

The Matchroom chief used to promote Charlie... nowadays it's Sunny he looks after, and is hoping to make him the undisputed flyweight champion.

"I don't like it, I never think families should argue, let alone fight. It's never been done before, as I understand it, at that level," Hearn told BBC Sport recently.

"My first reaction would be, 'guys, can you come into the office and try to sort this out', but it seems it's gone a little bit nasty."

Business is business, however, and as Don King once said; 'If it makes dollars, it makes sense'. Hearn also admitted that an all-Edwards fight would "would do unbelievable numbers".

"You're seeing all these YouTubers and people who can't fight, so to see brothers challenge each other for a world title, one a former champion, I have to be honest, I haven't really liked this all along, but when I just said that I actually found it quite intriguing."

Maybe, just maybe, we could be about to see the Edwards brother collide.