bet365 News Team
Published: Aug 03 2022 11:21
We assess the possible routes for Jake Paul to take after his headline bout with Hasim Rahman Jnr in New York City this weekend was cancelled.
For the second time in a matter of weeks, Jake Paul's anticipated return to the square circle has fallen flat on its face.
The YouTube sensation was pencilled in to face Hasim Rahman Jnr at the iconic MSG in New York City this weekend after the heavyweight contender stepped in as a replacement for Tommy Fury, who was forced to pull out of their scheduled bout last month.
However, in what is becoming an all too familiar story for the American star, yet another fight has been pulled, leading to the cancellation of an entire card that was also set to feature Amanda Serrano.
Rahman's inability, or unwillingness, to meet the previously agreed 200-pound weight limit is believed to have put pay to their scheduled prime time showdown in the big apple.
In a bid to save the show, former world champions Chris Eubank Jnr, Chad Dawson and Ishe Smith offered to step-in as last minute replacements for Rahman Jnr, although all were declined by Paul.
So the question is, what is next for the social media superstar?
Does he try for a third time to make the Tommy Fury fight FINALLY happen, will he hedge his bets and take another dollar-generating novelty bout or could he even join his brother Logan Paul over in WWE?
We pick out FOUR potential routes the American could now take…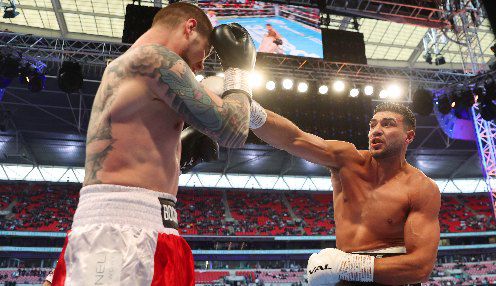 Could we finally see Jake Paul vs Tommy Fury at the third time of asking?
1 | Tommy Fury…
Surely, this fight is destined to happen, at some point!
After all, it was the one that was initially pencilled in to take place this summer.
When and where though remains anyone's guess, but this is a saga that has dragged on for so long now, that it almost seems unimaginable for it not to happen.
For all of the hullabaloo surrounding the potential fight, it's one that will undoubtedly capture the imagination of the public – regardless of whether you like or loathe the Cleveland native.
Injury, illness and visa issues have so far put pay to both fighters' hopes of sharing the square circle, but you get the impression that, at some point in the future, the pair will finally hear that first bell.
There are hurdles to overcome, undoubtedly. Fury was unable to travel to the United States to publicise their schedule bout last month, so a forthcoming trip across the Atlantic, for now, seems unrealistic.
But how about getting it on in the United Kingdom, or even in the Middle-East – two locations you would imagine there would be a real appetite to play host to what would be an intriguing, and hugely publicised, event.
On paper, this fight makes sense for both men. For the clearly confident Fury, it would present him with by far his biggest pay cheque in the sport, whilst for Paul, victory would provide him with much-needed genuine boxing credibility.
At present, fans awaiting this showdown are likely to have to play the waiting-game, but with Paul, always expect the unexpected… you just never know!
Related Boxing News
Vergil Ortiz Jr vs Michael McKinson - Boxing: All you need to know
Dalton Smith vs Sam O'Maison - Boxing: All you need to know
BOXXER: Liam 'Beefy' Smith set for Liverpool homecoming in September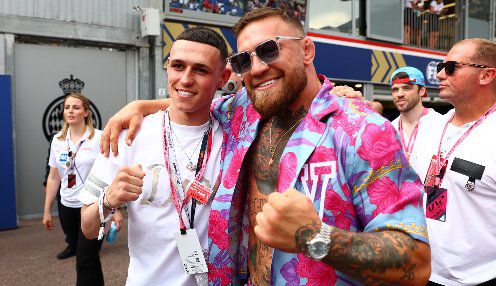 Conor McGregor, pictured with Manchester City and England forward Phil Foden, could provide intriguing opposition for Jake Paul.
2 | Conor McGregor…
If Paul is genuinely targeting a serious push in the professional ranks, then he needs to turn his hand to those already established in the boxing game – a Fury or Rahman Jnr…
If not, and he is happy to continue looking at purely novelty opponents, then UFC legend, and trash-talking, Conor McGregor could be a great option.
The Irishman remains one of the most talked performers in combat sport – this despite suffering back-to-back defeats against Dustin Poirier in his last two outings in the Octagon, in January and July of last year.
He still carries real star pulling-power though, and could you imagine the build-up to a potential showdown with Paul!
The drama would be off the chart - it is an environment where both men thrive. Between them, they would absolutely guarantee pay-per-view subscriptions, and a monstrous prize-purse to boot!
Now, it would almost certainly not appeal to the boxing purists amongst us, but there would be a real element of intrigue as to how the fight would pan out.
McGregor's bizarre dance-off with the esteemed Floyd Mayweather in 2017 wasn't great – he was way out of his depth, as expected. But against Paul, he would surely better fancy his chances, and it would certainly be a fight played out on a more level-playing field.
It would represent a gamble for Paul though, as defeat to the 34-year-old, who would be giving up almost six inches on his rival, would severely hinder, if not end, his professional ambitions.
But a victory over an esteemed MMA opponent like McGregor, would most certainly keep the Paul ball rolling.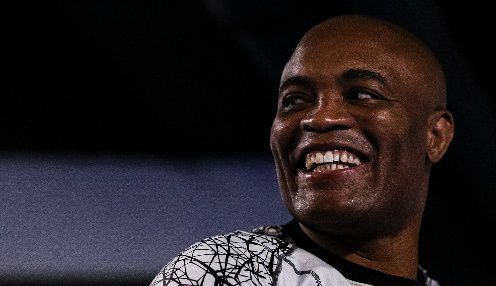 MMA legend Anderson Silva is another potential opponent for Jake Paul.
3 | Anderson Silva…
He may well be fast approaching 50, but Silva would most certainly provide Paul with a real test. Plus, you would think, it would be a relatively straightforward fight for the promoters to make.
Regarded as one of the finest MMA stars of all time, the Brazilian would provide a real in-rang challenge for Paul despite being long past his prime fighting years.
Let's not forget, unlike Paul, Silva has also already claimed the scalp of an actual boxer, having prevailed against former world champion Julio Cesar Chavez Jnr, via a split-decision victory in 2021.
He followed that up with an annihilation of fellow MMA fighter Tino Ortiz, and would relish the opportunity of showcasing his talents on an even greater scale in a potential showdown with Paul.
Would there be a huge amount for him to gain from this fight though, against a 47-year-old ex-MMA fighter?
To the wider-general public, probably not. But to those of a real fighting persuasion, who are aware of the strengths Silva possesses, then definitely.
There has been ongoing speculation regarding a fight between the two men, and it may well be that this is the fight that makes the most sense for Paul, as he assesses his longer-term options.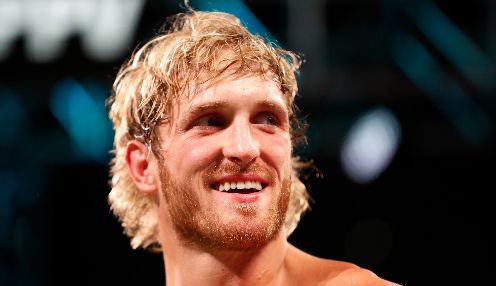 Jake Paul has refused to ruel out a spell in the WWE, and with his latest boxing bout cancelled, could now be the time to make the switch and join his brother Logan?
4 | World Wrestling Entertainment…
Now, this may be a longshot, but a curve ball option may be in linking up with his brother Logan Paul with WWE.
There is no smoke without fire, and Paul himself refused to rule out a potential switch when he was asked the question recently.
You'd think his priority would be in establishing himself in the boxing circles, but given the difficulties he has faced over the past month or so, a switch to the Stamford-based promotion maybe shouldn't be entirely ruled out.
A lifelong wrestling fan, Paul would without doubt shine alongside his older sibling in the theatrical world of WWE.
There was even suggestions that he had been approached about playing an active role at Summerslam recently, although cold water was quickly poured over that idea due to potential injury fears ahead of his scheduled August 6 date with Rahman Jnr.
"Maybe someday, I just can't get injured right now going off the top rope," Paul said. "That could be interesting. I think we (Jake and Logan Paul) could become the WWE Champions, I don't think anyone would beat us."
However, with no date or opponent now set for Paul's boxing return, it maybe wouldn't come as a great surprise for Paul to undertake a short-term wrestling-run.
But longer term, you feel, his heart lies well and truly in boxing - whether that be as a fighter or promoter.
Discover more from the world's favourite online betting brand
Latest sports betting and odds
Looking forward to the week aheadr